When you think of sequins, you probably think of a glamorous night out. When you think of a winter parka you may think of a causal and functional winter outfit.
I decided to pair together a winter parka and sequins to come up with a winter outfit with a glamorous twist. Unforunately, Toronto still remains under a polar vortex so finding ways to stay warm, creative and fashionable sometimes presents as a challenge.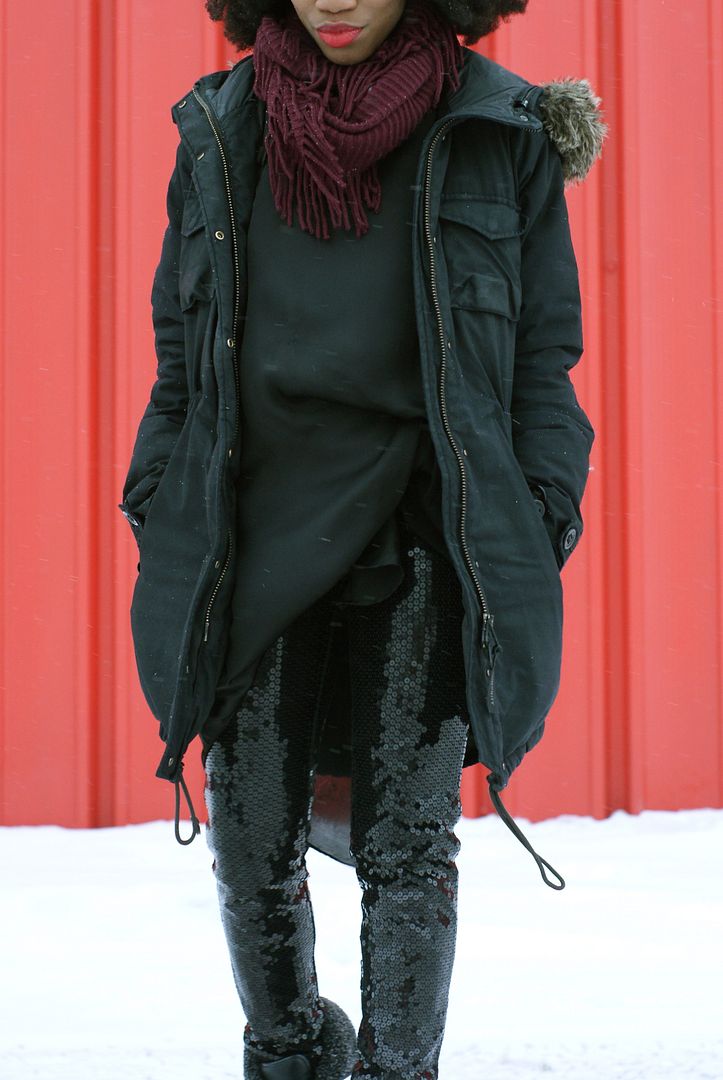 However, when stuck, the all black combo makes any outfit look chic regardless of occasion.
Hope you enjoyed the post and Happy Valentine's day
What's your favourite winter item?
Sincerely Miss J
Outfit Information: Coat: Aritzia ( Here) // Shirt: Sister's (borrowed) // Pants: Winners (old) // Boots: Thrifted (new)
Stay connected