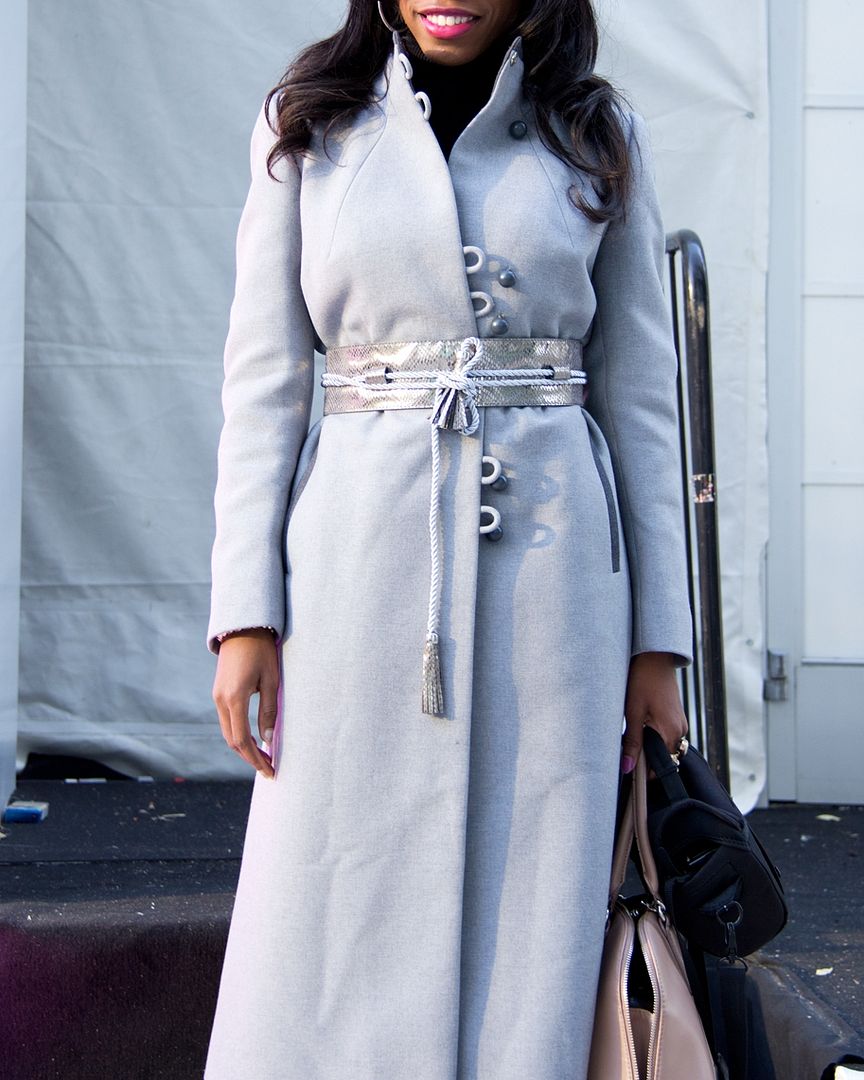 As you may know I'm an avid thrift/vintage shopper. However, I'm extremely particular about which thrift stores I shop at and I find myself only going into the Salvation Army by my house. As a result, it's usually a hit or miss when it comes to the stuff I find. This time I scored big at a recent 50% off sale where I spotted this gorgeous grey 100% wool coat. Everything was perfect; the color, the length, the condition of the coat, and it was my size–except it gave me no shape.Because I'm a stubborn individual there was no way I was leaving without it, I was determined to make it work and make it a staple piece in my wardrobe. So I decided to belt it and suddenly all my problems went away.
Why choose a belt?
1) To create a better fit by creating an hourglass silhouette.
2) To  revamped an item and add interest to a look.
How can you achieve this look?
1) Find a coat of your choice ( you can also use this trick for your jackets or blazers )
2) Select a belt of your choice, preferably a thicker belt if it's a coat or a jacket
3) Add the belt to your waist area and voila, you are done!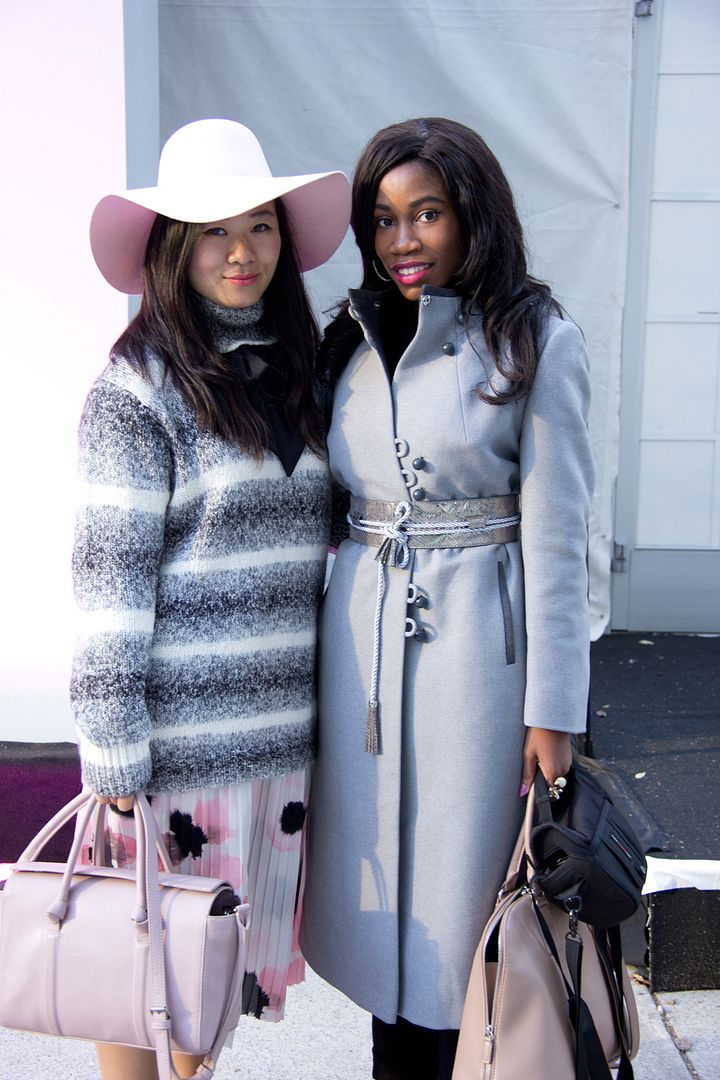 I chose to pair my coat with this
metallic wrap belt in silver. If your curious,
this was what I wore to day 5 of Toronto Fashion Week. I was not there very long but I'm very thankful to Stephen who took these photos. Thanks Stephen. Also pictured is my blogger buddy Sasha from Sasha's Satisfashion
I hope you enjoyed the post, now get belting!
Is there a particular item in your closet that could use a belt make over?
Until Next Time,
Sincerely Miss J
Outfit Information: Coat: Salvation Army (thrifted) similar here (on sale) // Belt: Dynamite: // Jeans: Gap // Heels: Thrifted
Stay Connected: