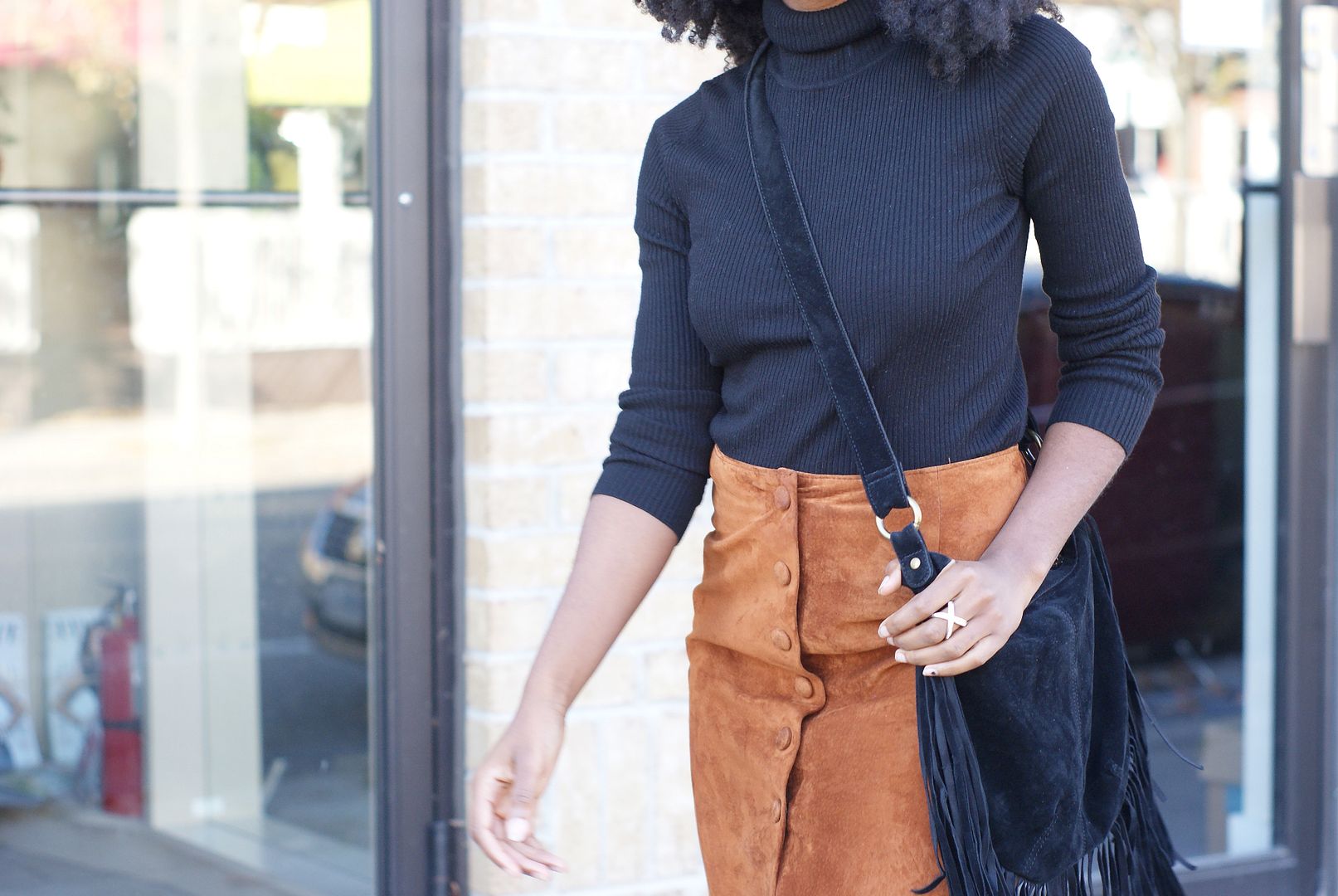 Happy Wednesday everyone! As
you may have noticed I'm back with another post because I now have a bit
more free time to focus on a few other things! That means I can invest
more energy into the blog and create more content on a more frequent and
consistent bases.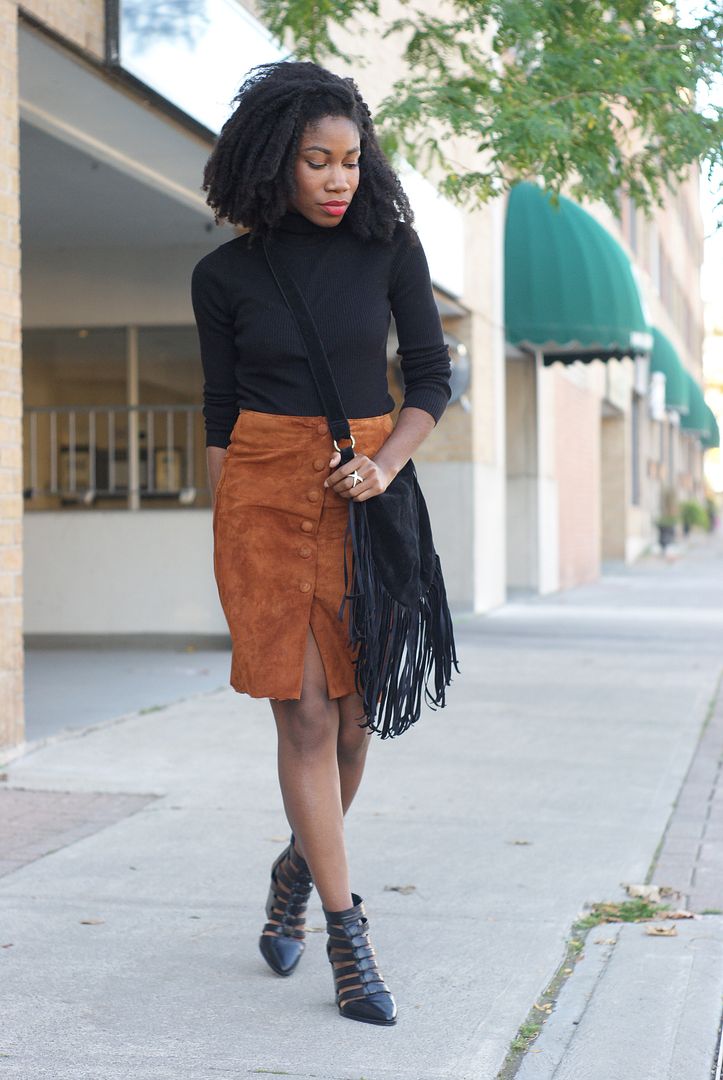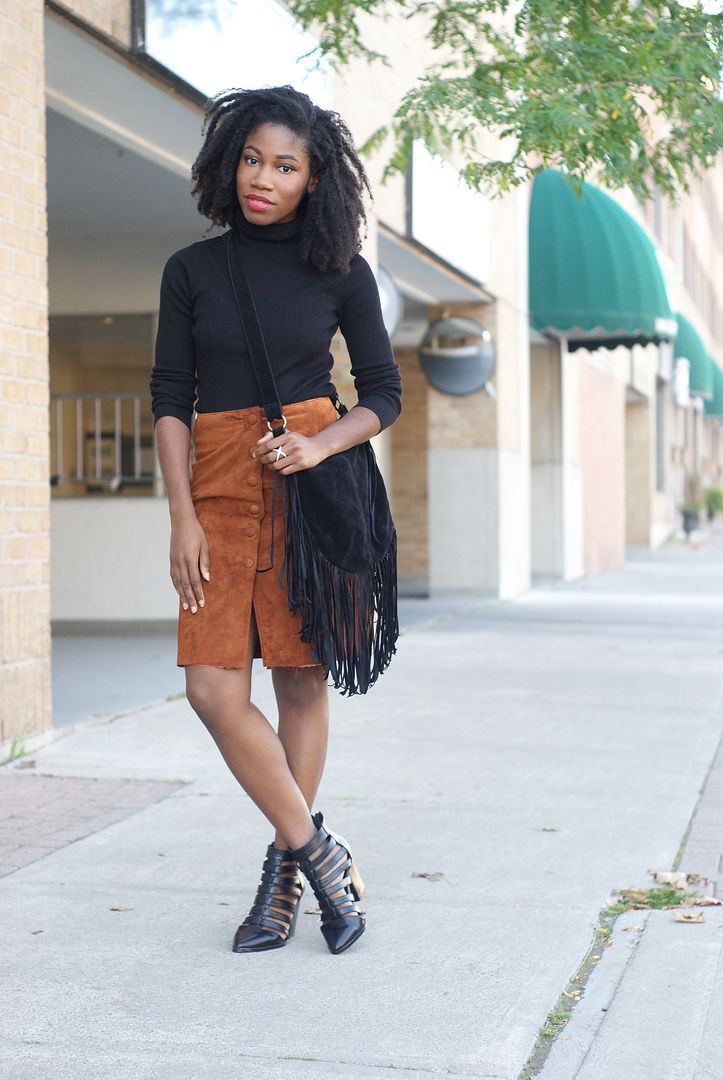 The
70s are back in the 2000s and whether you hated it then or hate it now.
You can't hide from all the 70s influences available in fashion and
retail right now. Every brand has incorporated something from that era
in some way (fringe, flares, suede, etc). Personally, I'm loving all of it especially anything suede.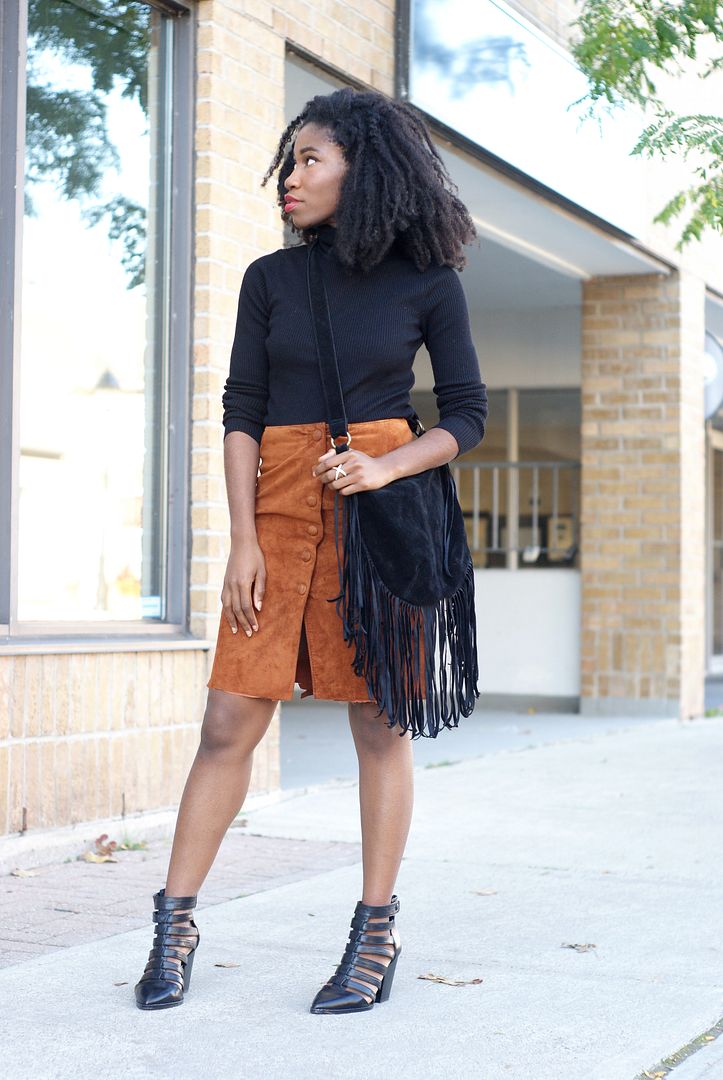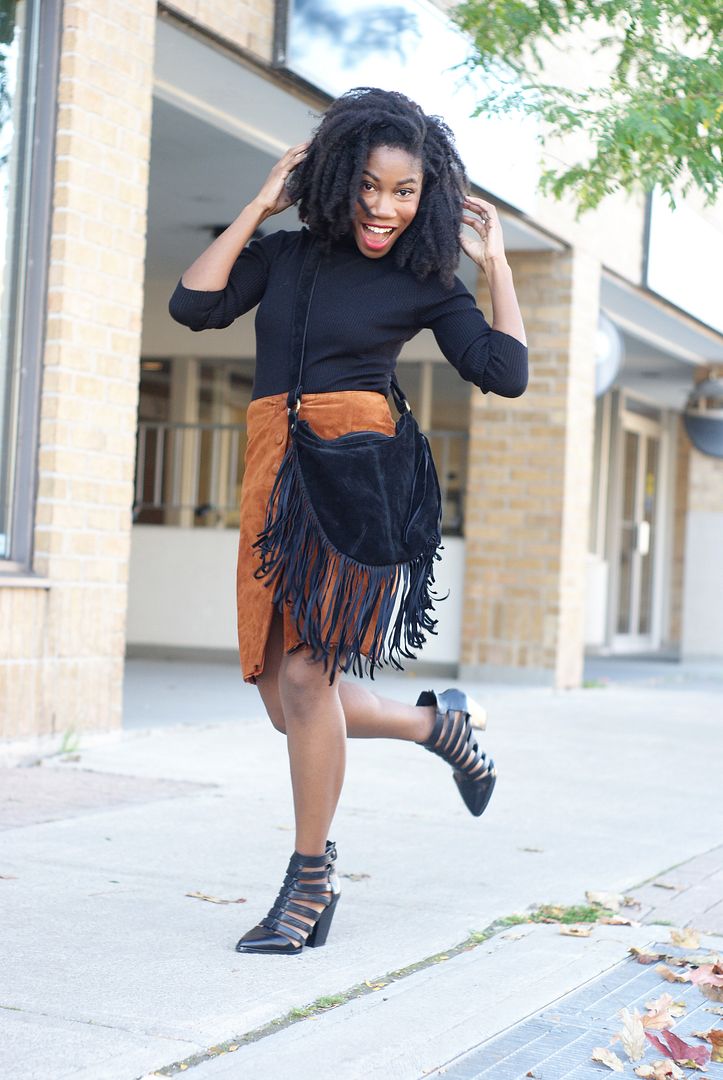 I own a few suede skirts in varies colors, but I did not own anything with buttons in the front until now. I paired this thrifted $2 suede maxi skirt, that I DIYed into knee length and paired it with all black. Although, it was really windy that day, it was the perfect outfit combination for a mild fall day.The skirt is a little bit shorter now because I cleaned up the hem, but I was too excited to share it with you all.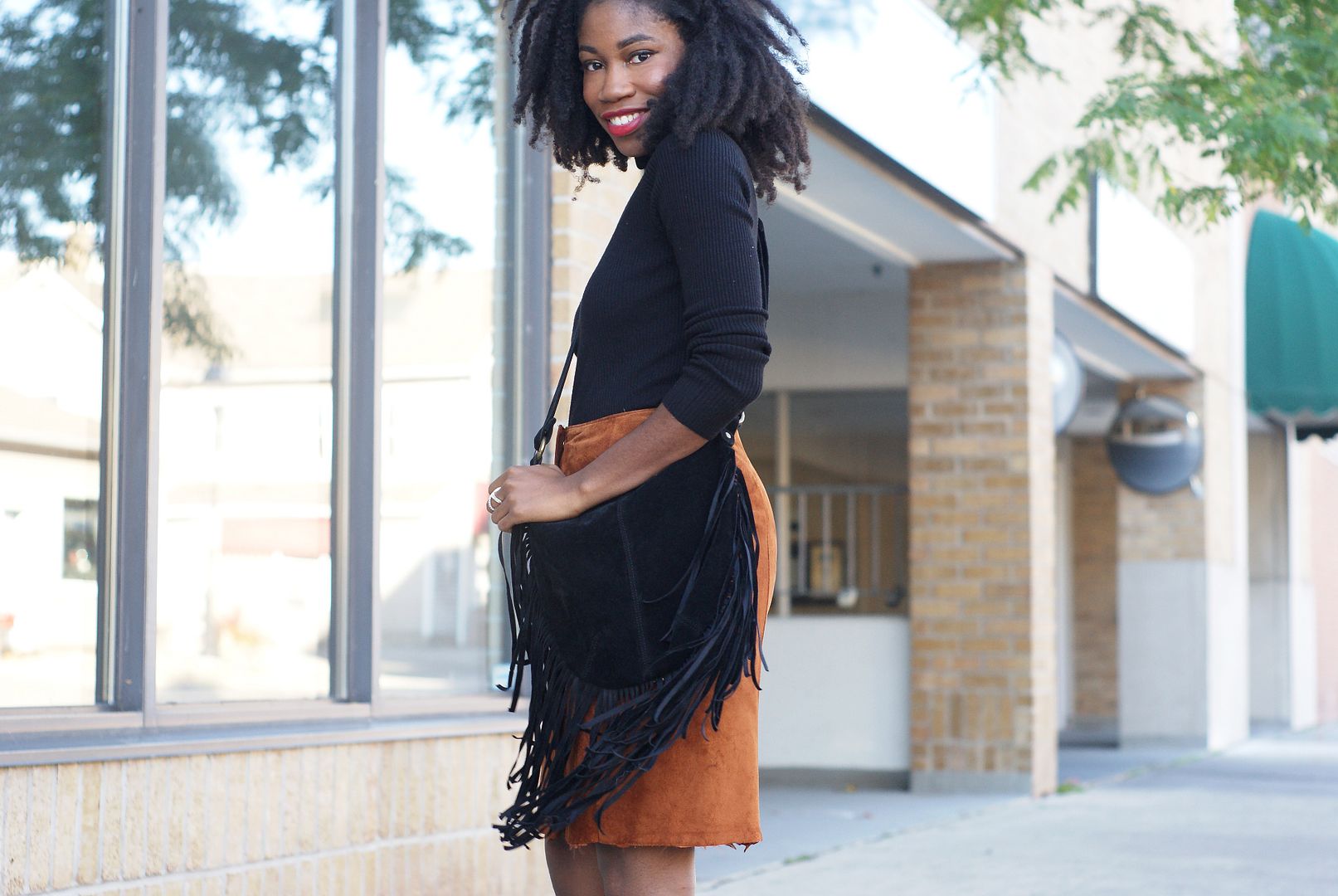 Photos by Clover D
Hope you enjoyed the post,
Until Next Time
Sincerely Miss J
What's your favorite 70s trend?
Outfit Information: Top: Fairweather // Skirt: thrifted // Shoes: Winners
Make sure you stay Connected