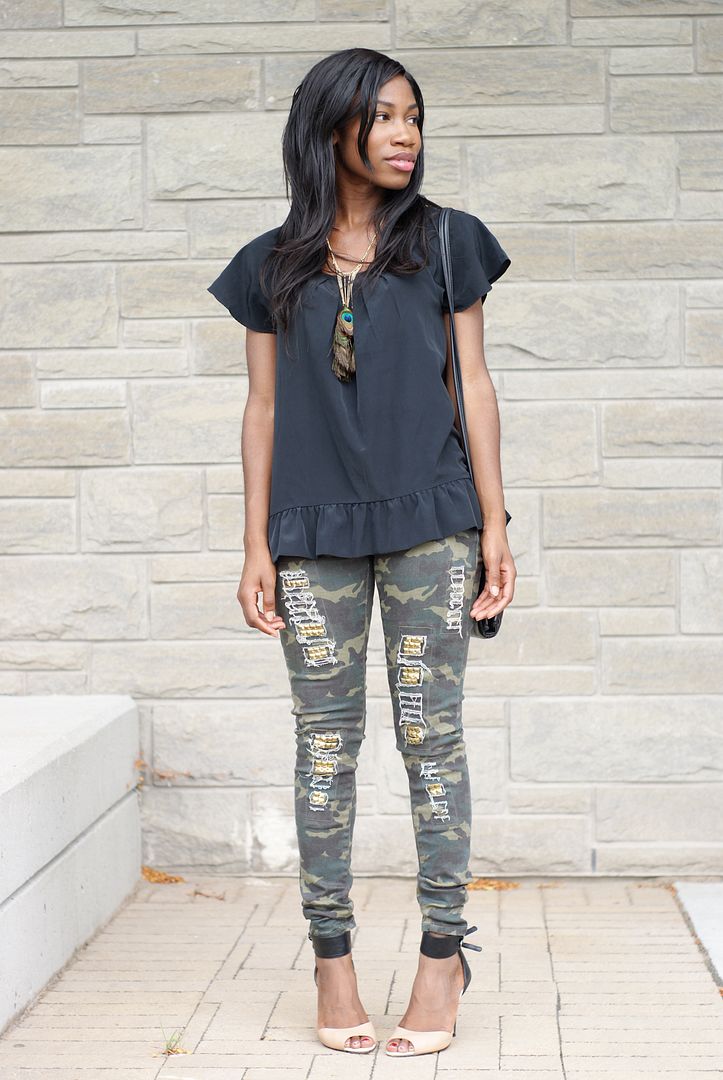 It appears that camouflage print is making a comeback during this Fall
season or at least in my world it is! For those of you who don't know what camouflage print is, it's the print that is often associated with the
army.However, today it's the focal point in this outfit.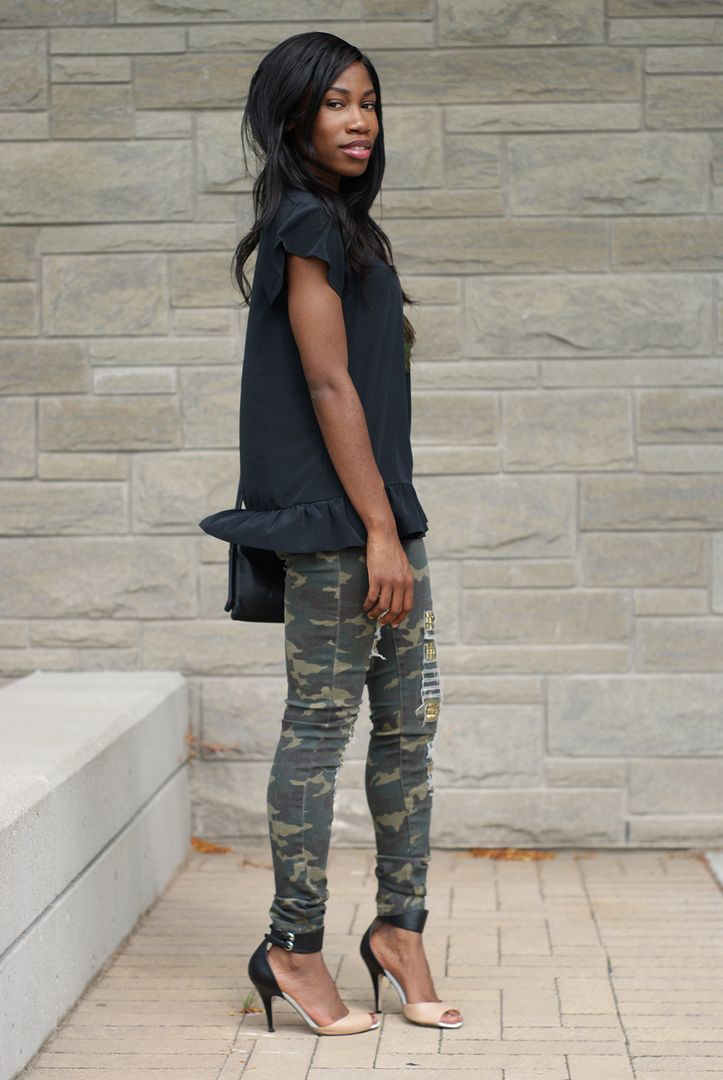 I bought these awesome camouflage printed jeggings from a store in Chinatown. I was first drawn to them because of the gold studded detail.
If you love the distressed and gold studded look of these pants but can't find the exact pair. This may be an excellent DIY project. By distressing and adding decorative studs to your old pair of pants/jeans can create a whole new look.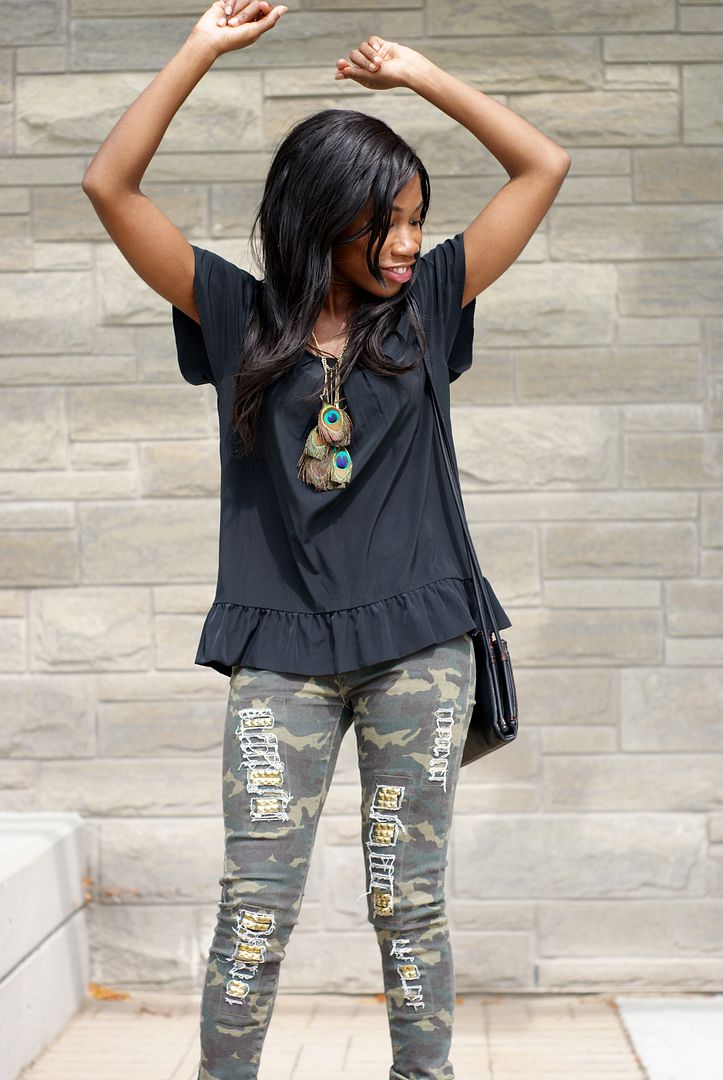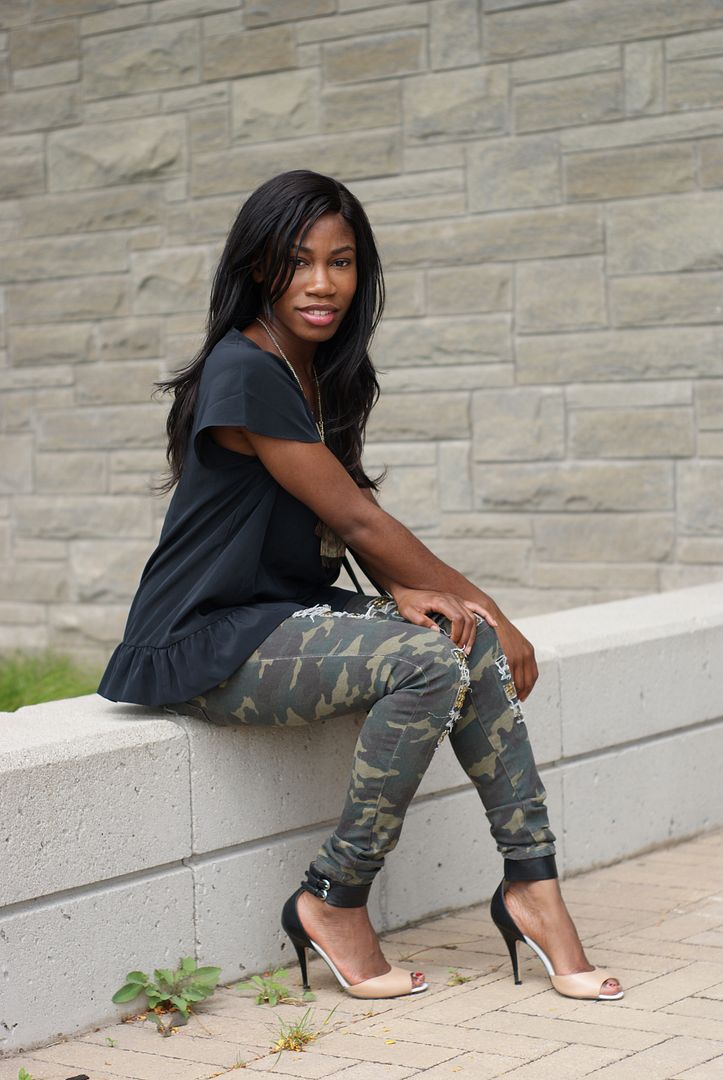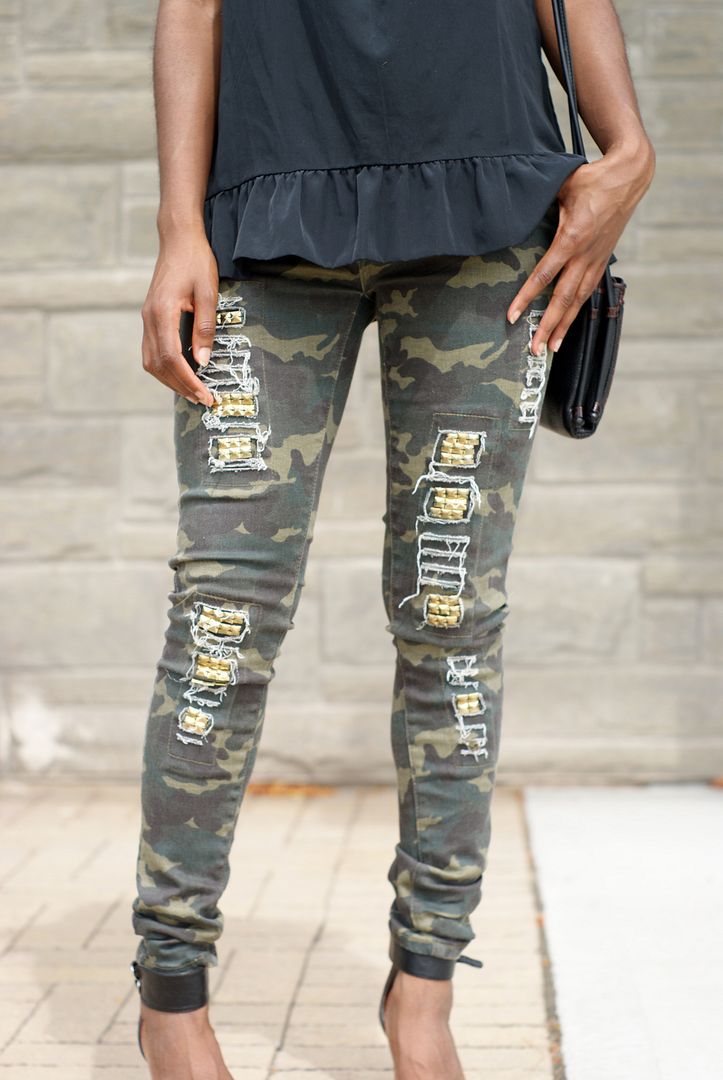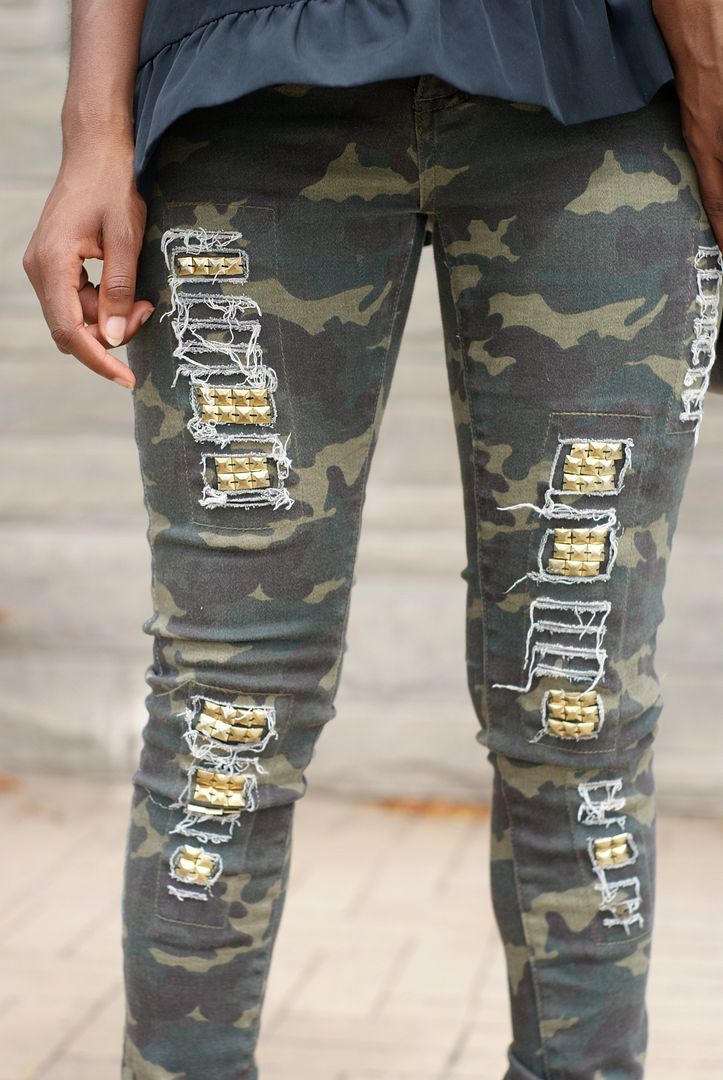 Photos by Clover D
The weather has quickly gone from warm to cold, and as I type this I'm wearing a sweater and a jacket. This look was styled two weeks ago when the weather was a bit warmer. What is great about this outfit, is that you can easily layer a jacket on top when it's cold.
I also just got back from Chicago and I am excited to be back in the swing of blogging once again! Unfortunately, it was too difficult to find the time to sit and blog while I was there.
Until Next Time,
Sincerely Miss J
Outfit Information: Top: Thrifted // Camo Pants: Mode Star (similar here , same but in blue) // Heels: Aldo // Bag: Thrifted
Let's Stay Connected
Google + // Twitter // Instagram