Hello everyone,
I had a wonderful opportunity to partner up with some great bloggers to present to you thrift Thursdays. The theme this week was grey, and as you can see I responded to the challenge. This season, full skirts have been one of the hottest trends out there, that anyone can easily wear. I'm only 5'2 1/2 and petite, however it still works for me.
Two weeks ago The Salvation Army Thrift store was having a $2 sale, I went with the intention of buying dress pants only. Instead, I walked out with a bag full of stuff, which was not exactly part of the plan at all, and no dress pants. In the bag of goodies was this awesome full skirt that I styled below. The skirt is wonderful because it's right on trend with it being plaid . I also loved the neutral colours of navy blue, grey and cream.
Please visit the other bloggers to see what they came up with:
Being Zhenya
Miche
Nout
Martyna
Lastly Happy Toronto Fashion Week to all my Toronto pals. Unfortunately, I have not been able to make it to any of the shows, but if I did I would have rocked this outfit for sure.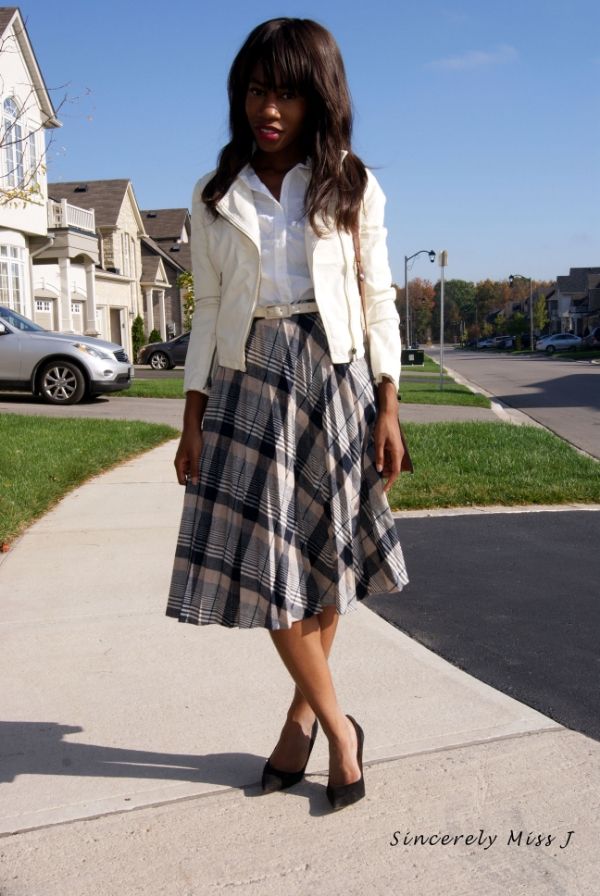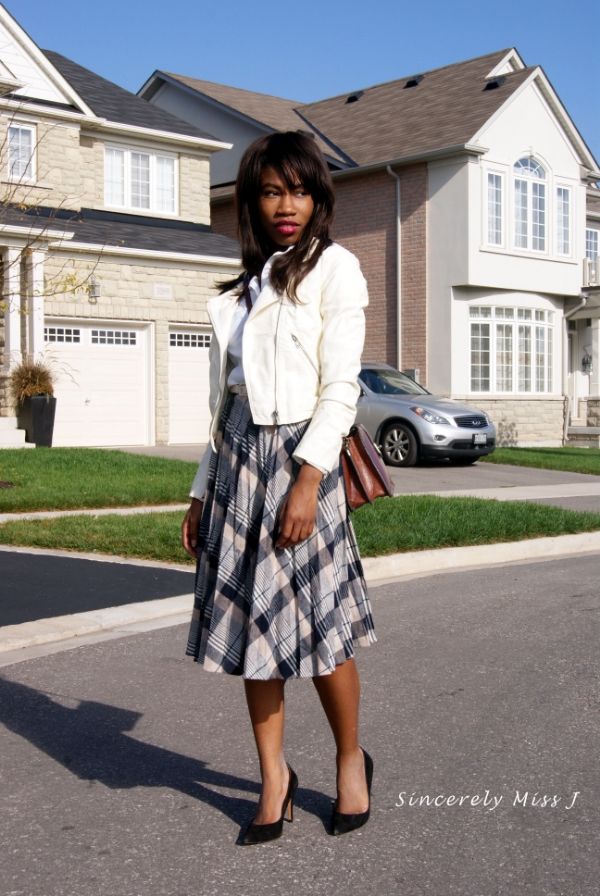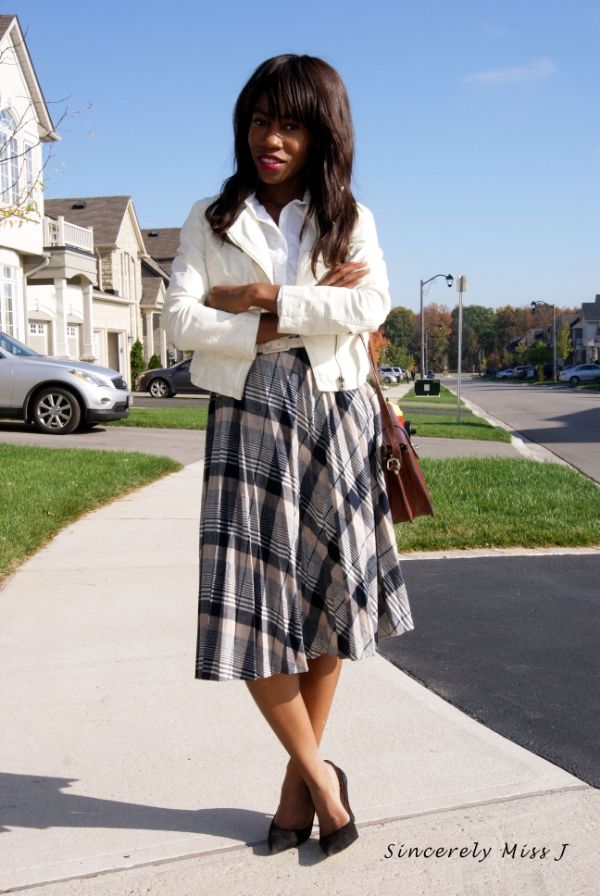 Until Next Time,
Sincerely miss j
Outfit Information
Jacket: Urban Planet
Blouse, belt, Skirt, bag, Shoes: thrifted