Hello beautiful people. I hope everyone is enjoying life and doing well. Today's outfit plays on a few emerging trends for fall, such as plaid and leather. It can be dressed up or down depending on how you choose to style your hair and accessories. Want a more polished and formal look, try putting your hair up in a sleek bun or sleeked back. Want a carefree but chic look, try leaving your hair down or in a messy ponytail or bun. The options are endless.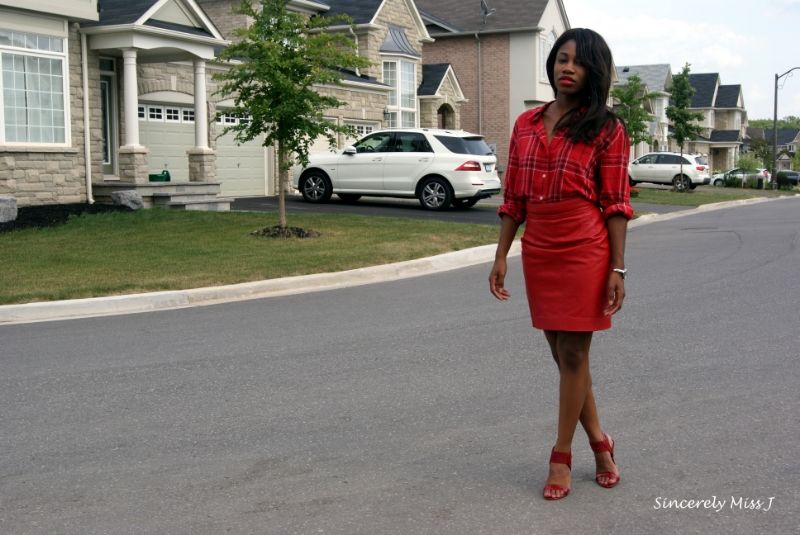 There is something about this outfit combo I just love, and find interesting. It's indeed monochromatic in red, but it works really well due to the use of different textures and patterns. The plaid shirt adds a little pattern and adds texture with the cotton, alongside the leather and patent leather. All these items were found already in my closet, and is a perfect outfit to welcome in the Fall.
Also Happy Fashion Week to those who have one in their city, I'm excited to check out all the fashion week outfits.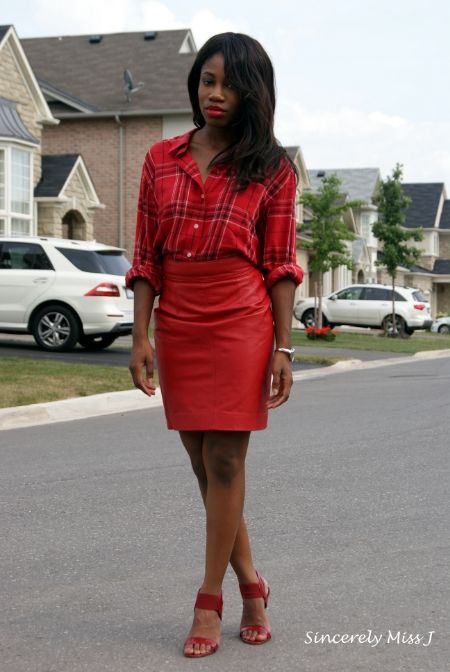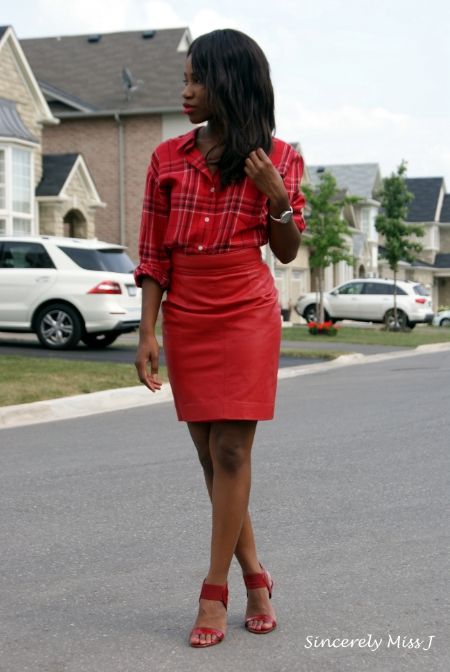 Until Next time,
Sincerely Miss J
Outfit Information: Shirt,skirt: Thrifted, Heels: Guess