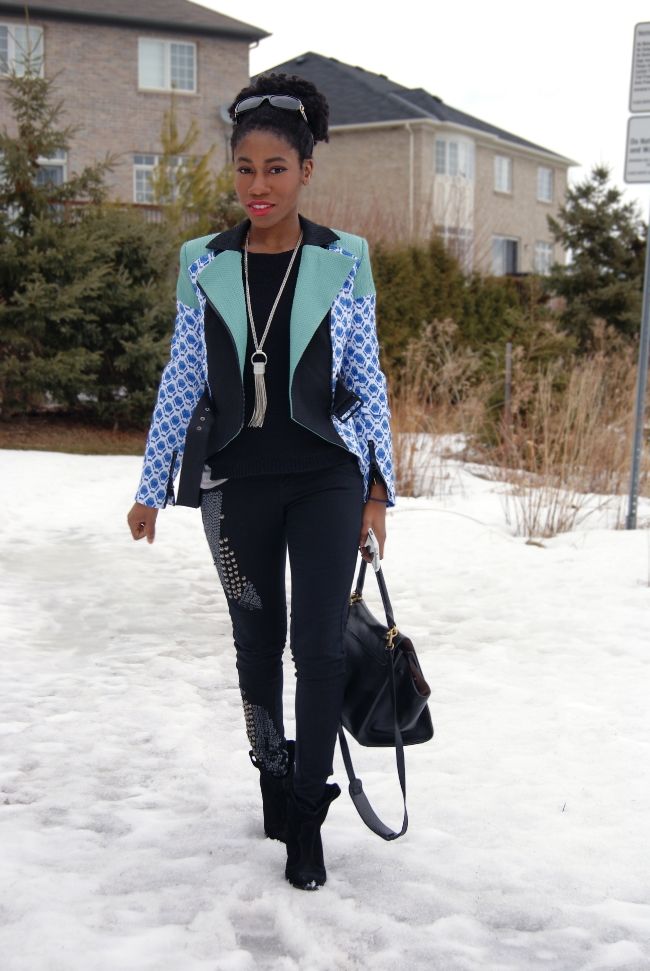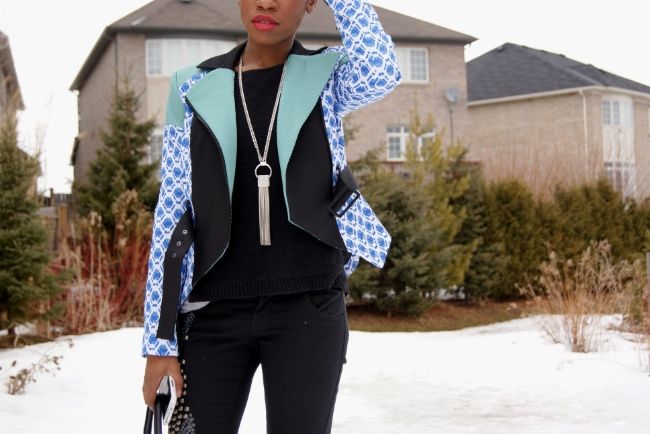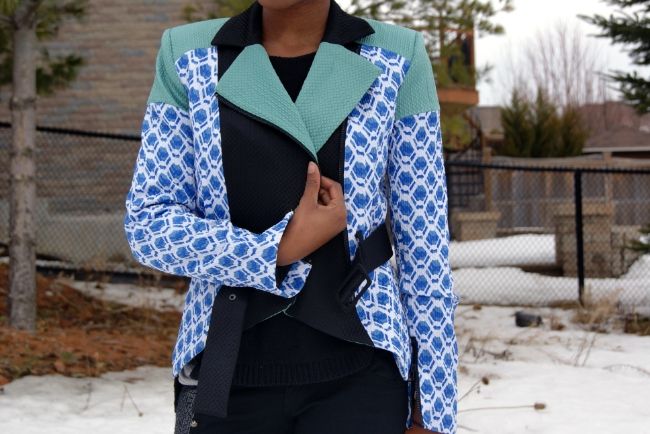 Last week was quite an adventure, from getting perfect
weather to being hit with a terrible snow storm, to now welcoming back the
polar vortex.  Sometimes, I have to wonder when this crazy weather will ever go away and when spring will ever really come.
My semester at school is also soon coming to a end and a part
of me is thanking the heavens and looking forward to the break. However, another part of
me feels like I will miss it, only because  I kind of love the challenge of  a massive workload to keep my days very action packed. However, I am sure I will fill it with something else.
Today's outfit is a simple one and features the Peter
Pilotto for Target Moto Jacket. I'm sure you all remember the Peter
Pilotto for Target collection from last month. I also featured this jacket on the " things that  we love" post, which can be found here
Until Next time,
Outfit Information:
Jacket: Peter
Pilotto for Target Moto Jacket, here
Sweater: Dynamite
Jeans: Miss Sixty
Boots: Zara
Necklace: Suzy Sher
Let's stay connected