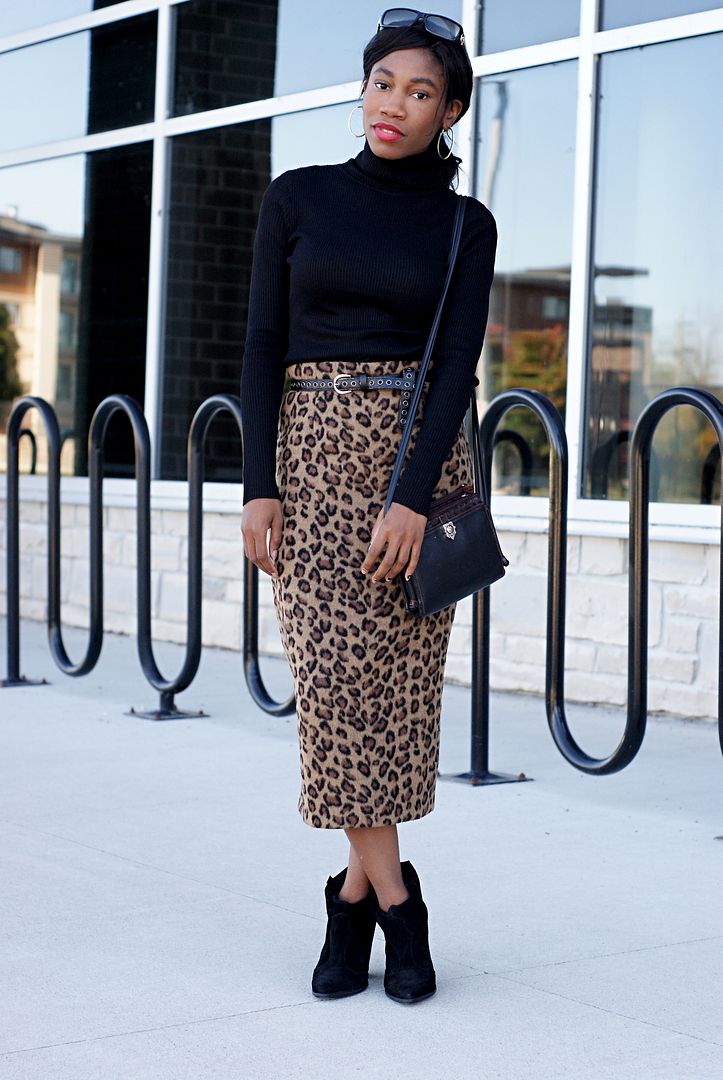 Are Midi skirts ever going away? My answer is I
hope not. The fascination with the midi skirt among women of all shapes, sizes, and heights is truly impressive, considering that sometimes this length is not always easy to wear. The midi skirt stops anywhere from just below the knee to a few inches above
the ankle. My guess is we love the midi skirt because it's versatile and offers endless
styling options for any season.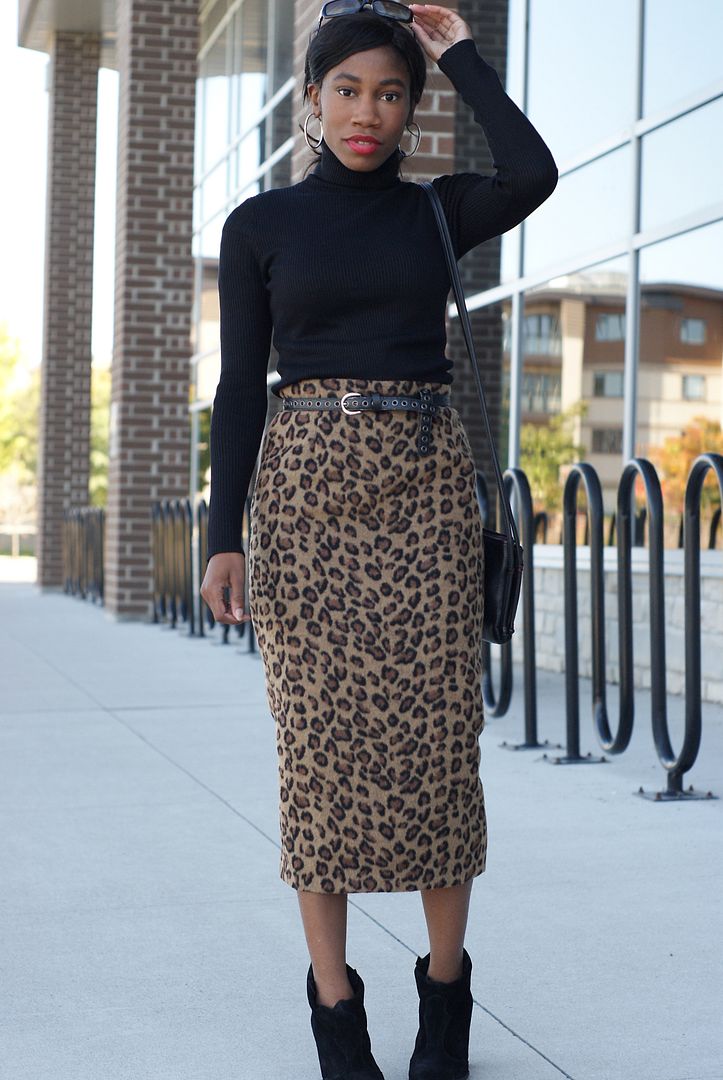 This week is World MasterCard Fashion Week here in Toronto. Although, I had made it my mission to attend, I have only been able to attend a few shows due to a hectic school and work schedule.
This is what I wore with some slight modifications to day #1, which was pouring rain!
When I first received this skirt as a gift from a friend who was cleaning out her closet, I was very skeptical about the length. I'm under 5'3 and felt that it would hit awkwardly on my shorter frame. However, I took the risk and tried something new and I loved the results.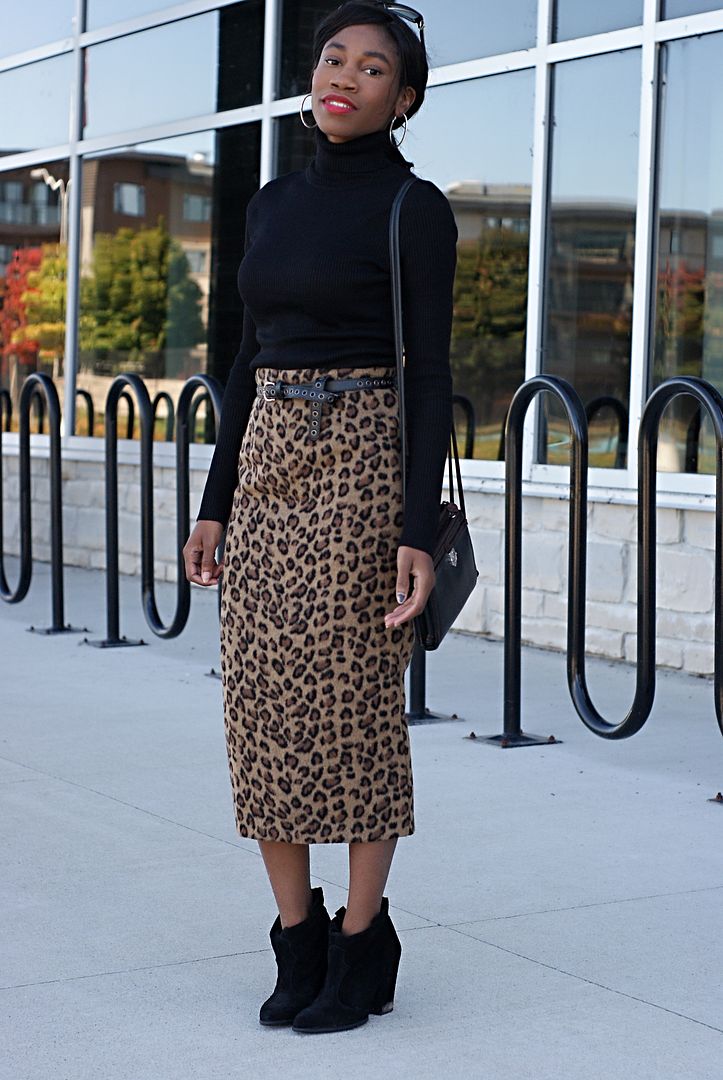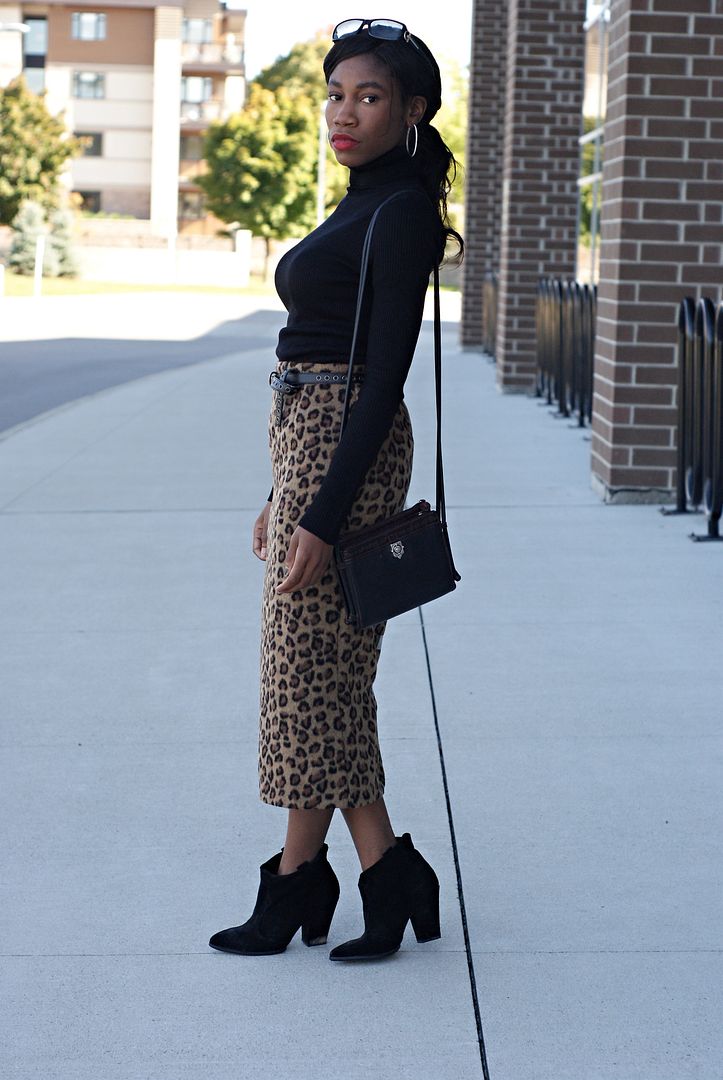 Hoped you enjoyed the post!
What do you think of Midi Skirts? Would you wear this length?
Until Next time,
Sincerely Miss J

Outfit Information:
Turtle neck: Urban Planet // Skirt: ASOS (old/gifted) similar but black, here // Boots: Zara (old) // Bag: Thrifted
Stay Connected:
Google + // Twitter // Instagram