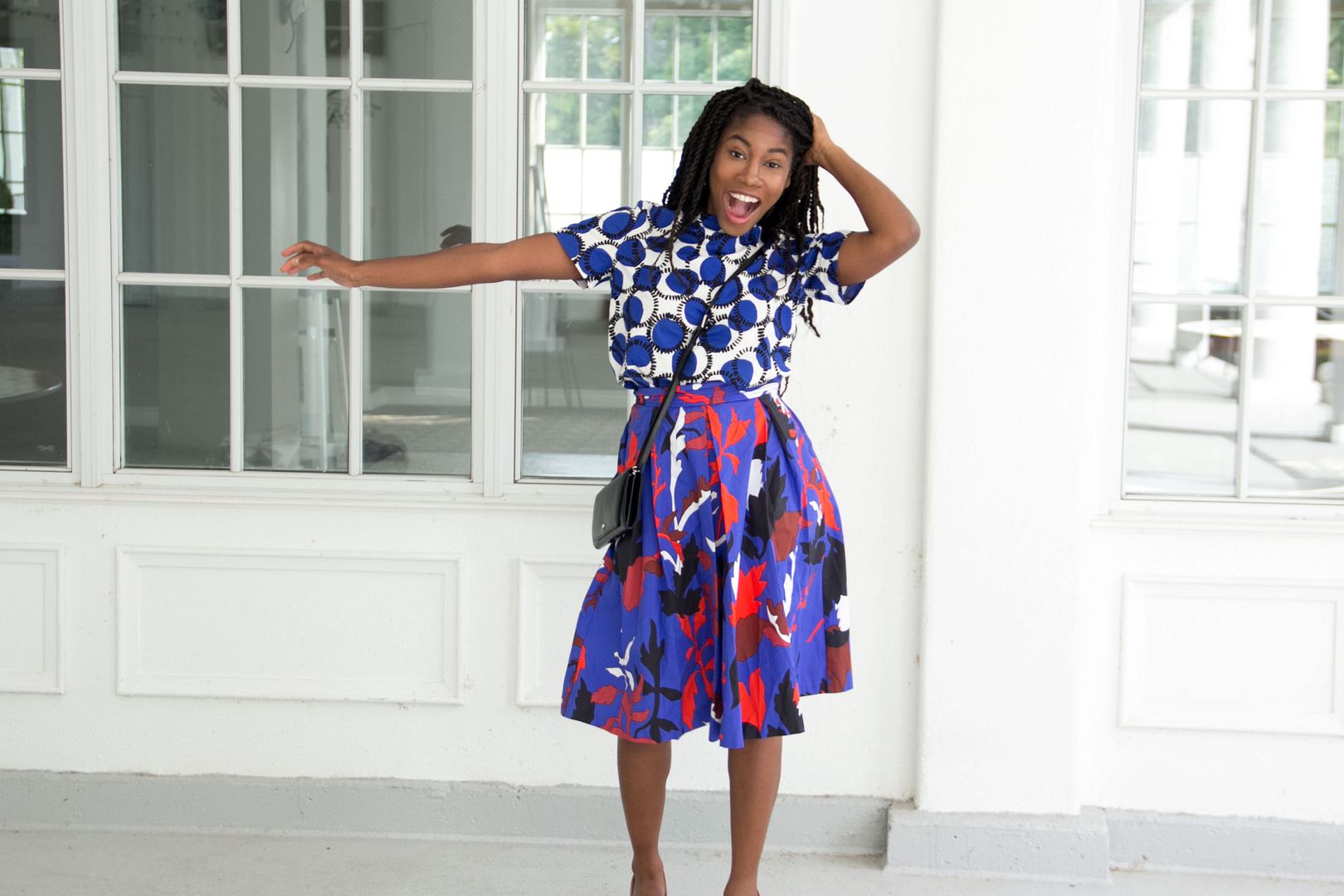 I hope everyone is enjoying the remaining weeks of summer that we have left before fall arrives. I am sad to see that it's almost over because I feel there is so much more to do before it ends.
I really wanted to release this post on Friday but life happened, sorry to those waiting for it.
Today's outfit may be hard to stomach for some people because there is a lot going on with it. . Although, these are two separate patterns which kind of compete with each other, each one is still complementary to the other.
If you have ever wondered how two distant patterns can work so well together, here are 4 ways to mix prints like a pro.
1. Mix prints with different size scales. Here I chose to pair a smaller scale print with a larger print scale. It breaks up the different prints and prevents both from competing directly with each other.
2. Mix prints with similar coloring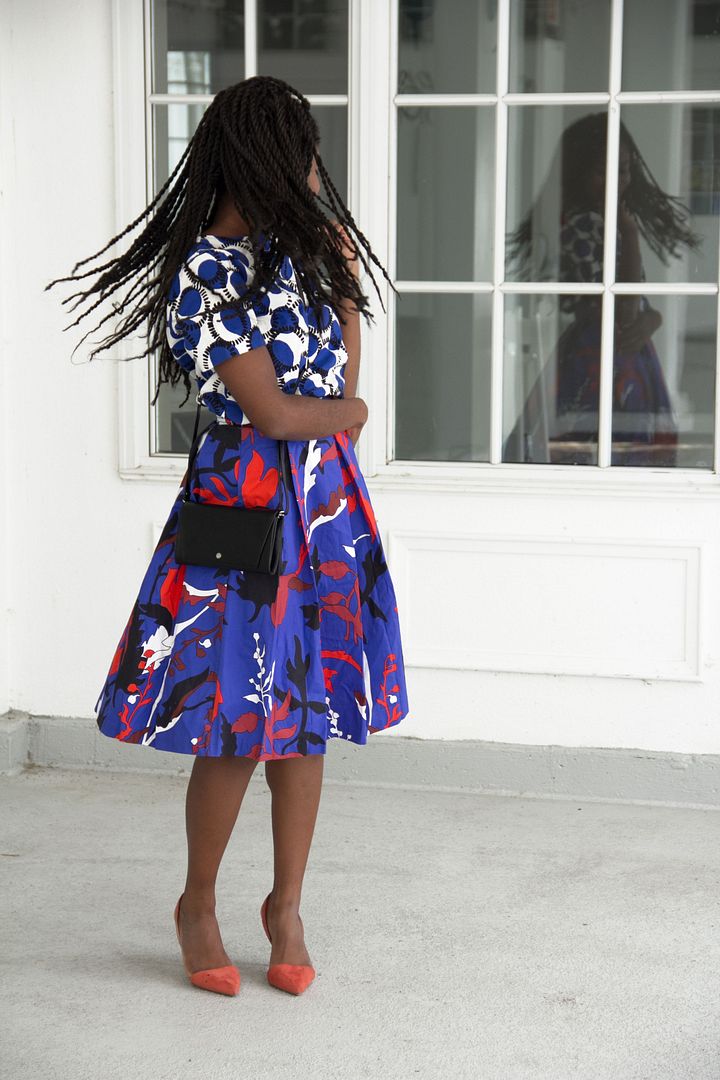 3. Keep your accessories simple and neutral
4. If this look is too bold for you, you can never go wrong with pairing either this skirt or top with stripes. Consider stripes as a neutral print that works with most other prints.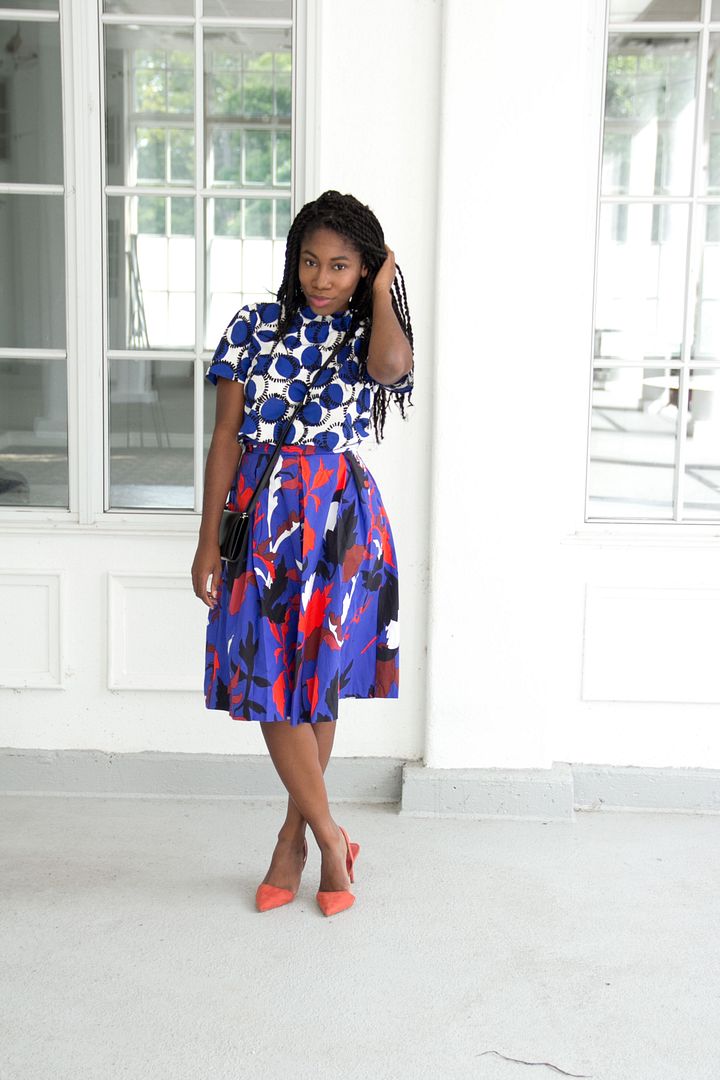 Hope you enjoyed the post
Until Next Time
Sincerely Miss J
What are your some of your tips for mixing prints?
Outfit Information: Top: Winners ( K spade) // Skirt: Winners ( Rachel Roy) // Shoes: Zara // Bag: Danier Leather
Stay connected and follow me on social media
Google + // Twitter // Instagram