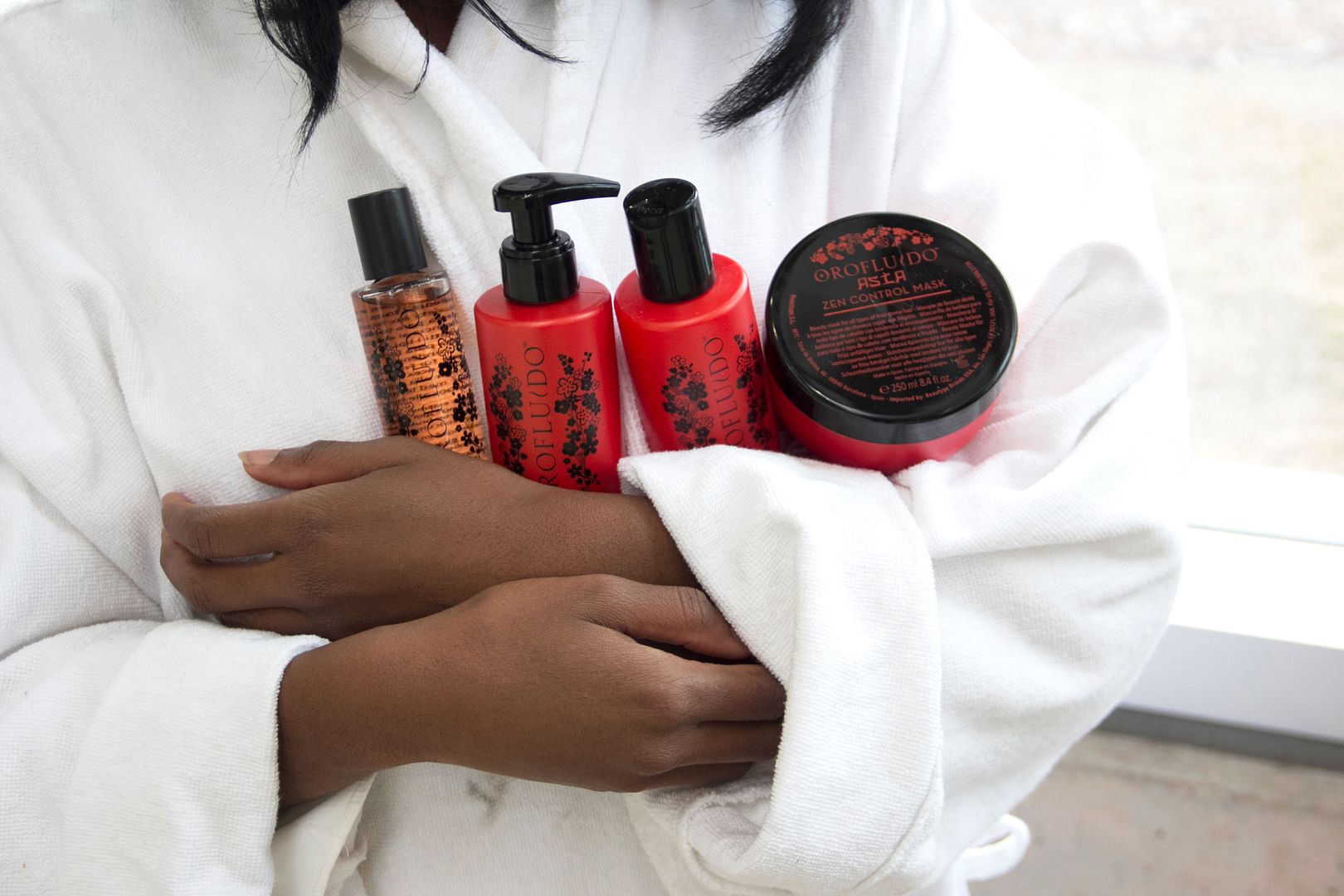 Until now I had no knowledge of the Orofluido brand, but being the product junkie that I am, I had to take the opportunity to try out their new Orofluido Asia Ritual Beauty Kit. My natural hair is the definition of dry and dull especially during the winter months so I thought I would give it a try in hopes that I would see a difference. I've been using the full kit for a couple of weeks.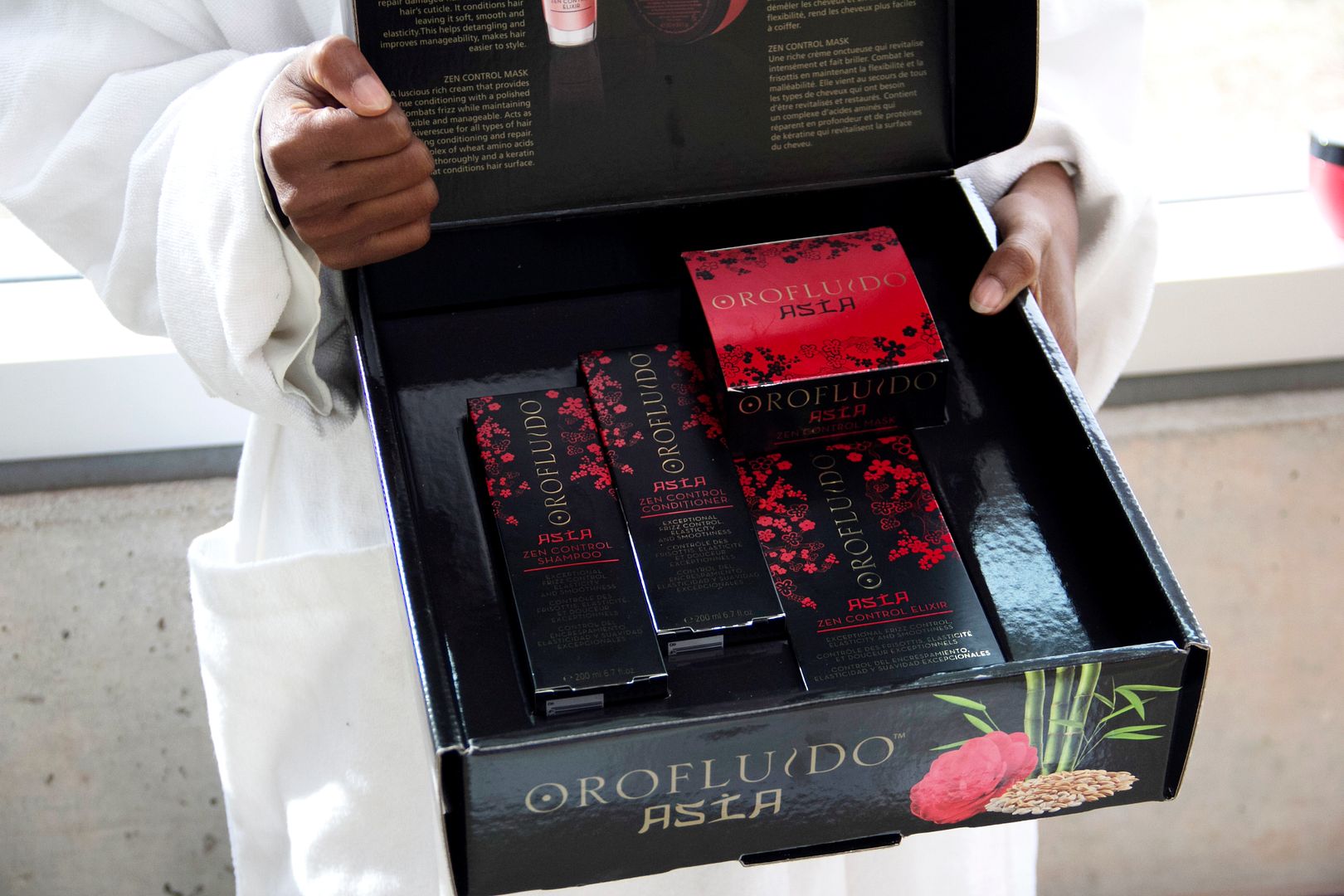 The system is a four part system that consists of four new products; shampoo, conditioner, mask and elixir. This range differs from their regular range with the added infusions of three key ingredients: Tsubaki oil (moisturizes and repairs), bamboo extract (strengthens and increases elasticity), and rice oil (nourishes and smooths). The kit can be used for all hair types but is formulated for women with dry, course, and brittle hair.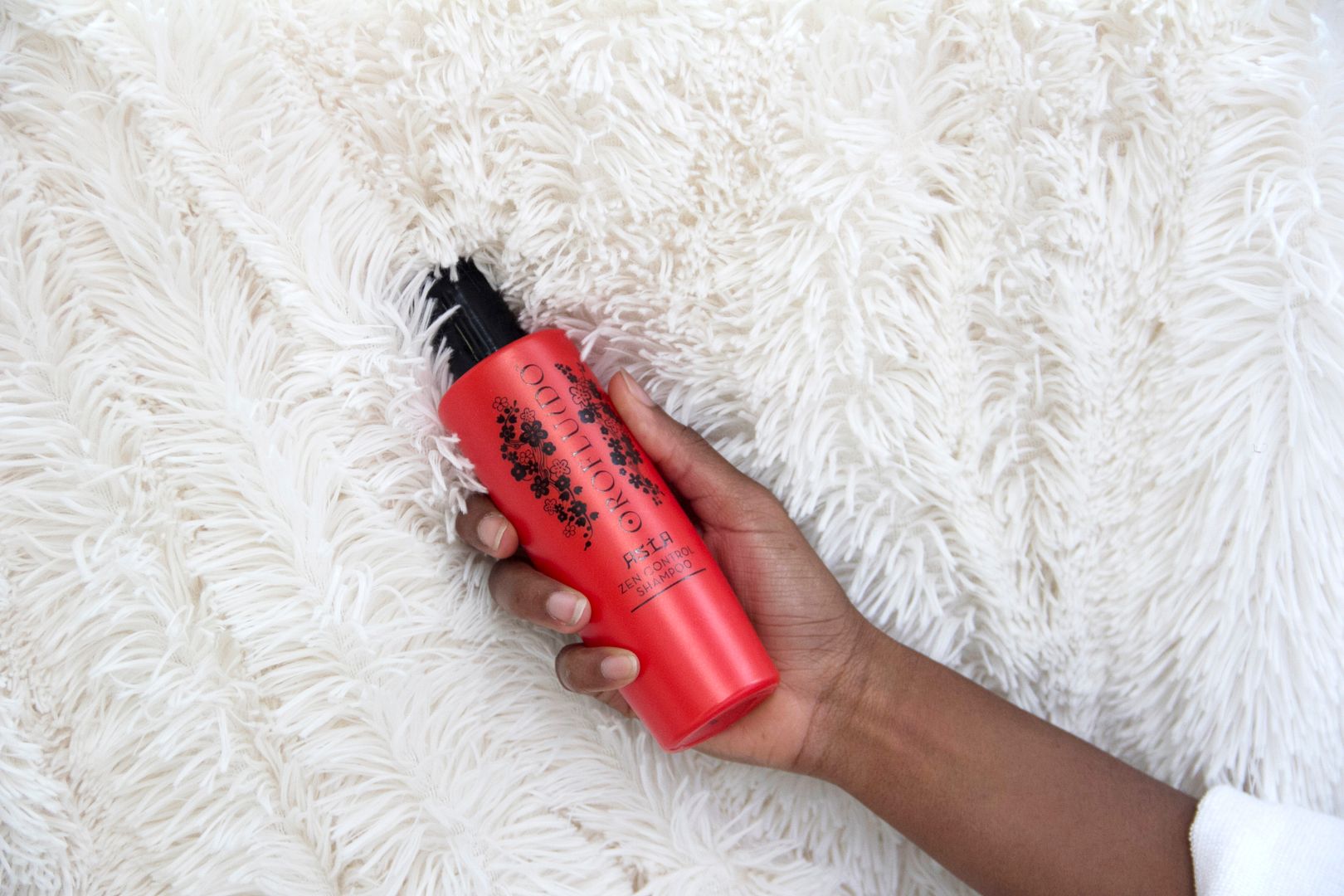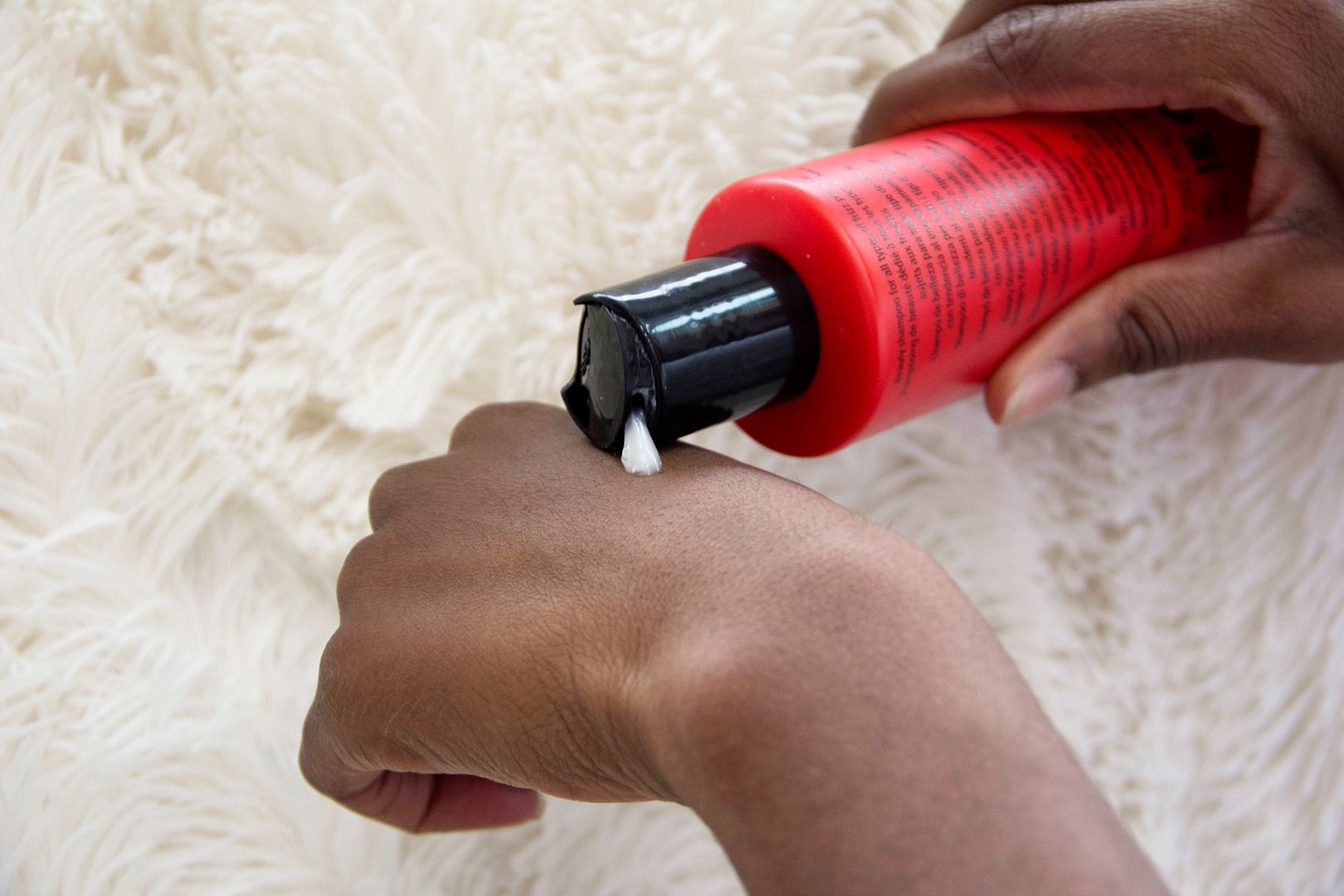 The Orofluido Asia Zen Control Shampoo is a rich and creamy formula. The shampoo does a good job in thoroughly cleansing the hair and scalp of product build-up. For me the only draw back is that it left my natural hair feeling a bit dry which occurs with a majority of shampoos. I now use the shampoo only to cleanse my scalp and avoid putting too much on my hair to avoid stripping too much natural hair oils.
The Orofluido Asia Zen Control Conditioner is a rich and creamy conditioner that nourishes and moisturizes hair while controlling frizz. I love the formula because it made detangling easier while my hair was wet. The conditioner also restored some of themoisture that I lost while shampooing. I now use it as my co-wash.
The Orofluido
Asia Zen Control Mask is an intensive deep conditioner that
provides intense conditioning benefits. The mask is to be used after
shampooing and conditioning and is formulated for women with dry, coarse, and brittle hair who suffer from frizz especially in humid conditions. This is my favorite product from the line because it did a great job of moisturizing my hair and the moisture was still evident days after the treatment. I used it by leaving it in my hair under a plastic cap for 30- 60 minutes and then rinsing it out.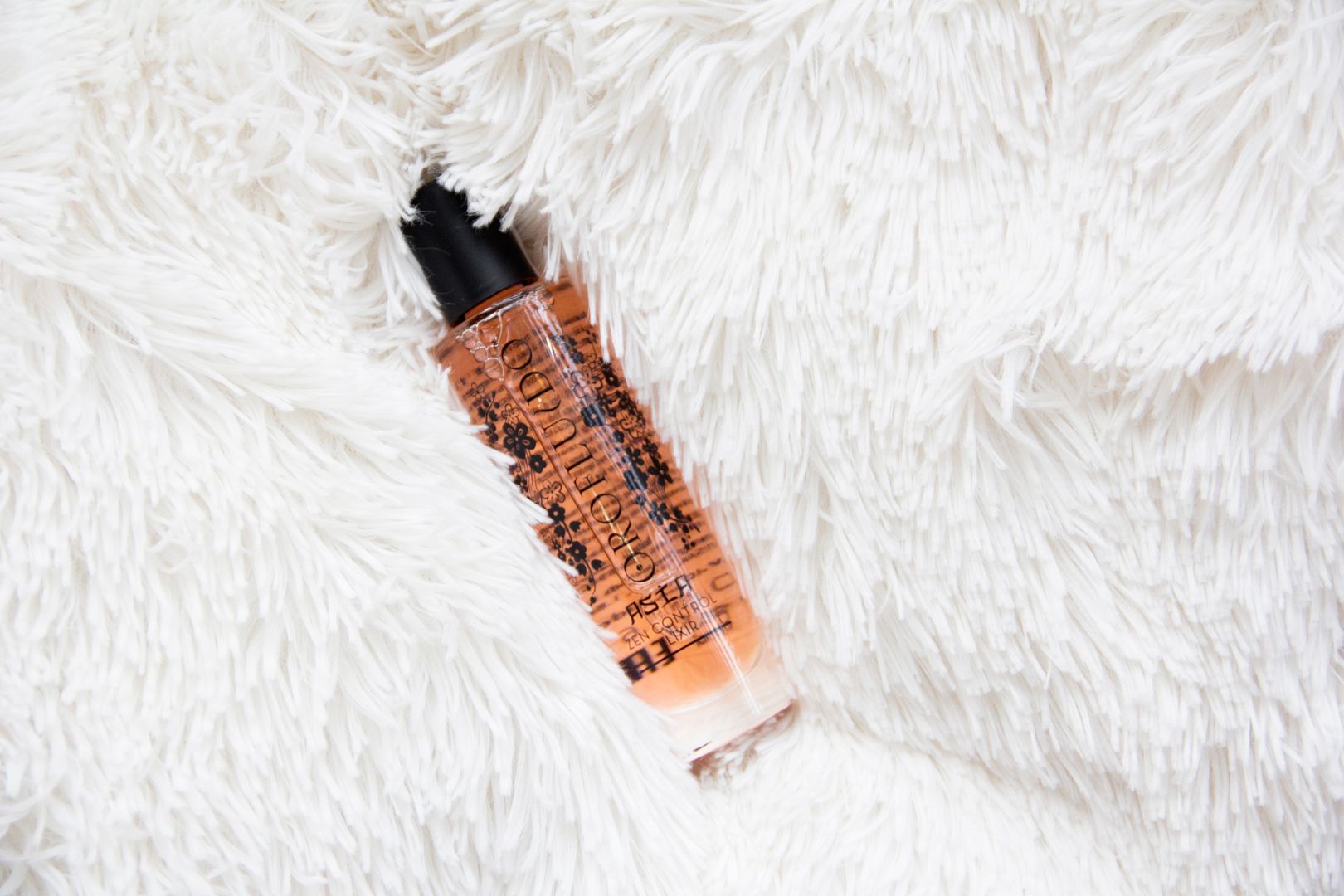 The last product included in the kit is the Zen Control Elixir used for frizz control, flexibility, smoothness and increased shine. The product can be used for all kinds of hair types whether straight, curly or wavy, and is a leave in treatment. The product is light and absorbs quickly without leaving a coating on the hair. I found that it gave me more shine and my hair was slightly less frizzy. I used it by applying the elixir to my wet hair after shampooing, conditioning and deep conditioning. I then sealed my hair with a heavy butter like shea butter to seal in more moisture.
Overall, the line is pretty good. I love the beautiful packaging and the smell of all the products. I especially loved the conditioner and the deep conditioner because it really worked well for my thick and course hair. The products also worked well when I used them on my wavy extensions. I found that after using the products and straightening the hair, the hair had more shine and was less frizzy than before.
Hope you enjoy the post
Sincerely Miss J
Have you heard of Orofluido Asia? What are you currently using to help prevent frizz, increase shine and moisture to your hair?
For more information visit: orofluido.com
Stay Connected and Follow Me on Social Media
Google + // Twitter // Instagram
*Thanks to Revlon for providing the products for review, please note all opinions are my own