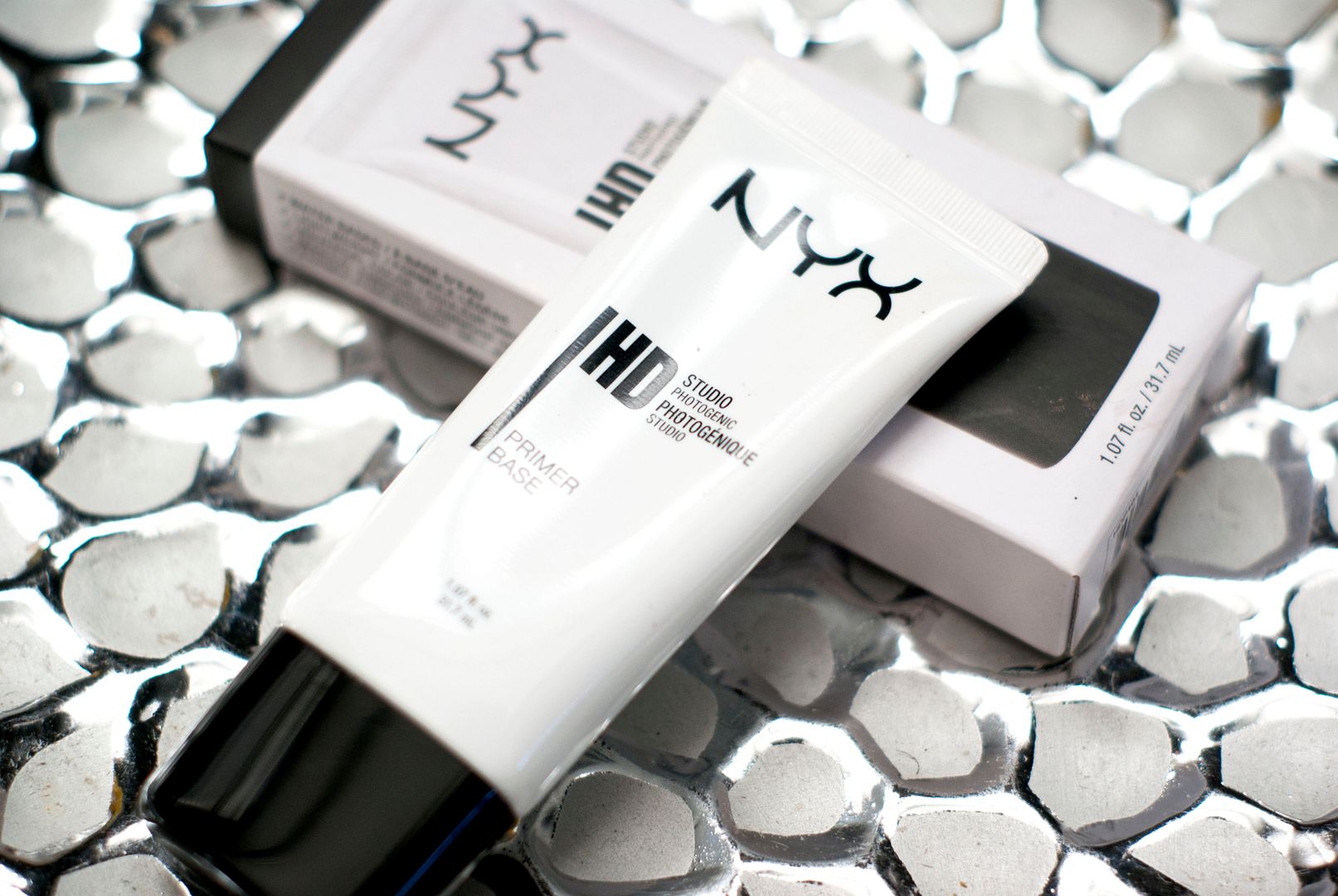 I've missed doing beauty posts and reviews, so I thought today would be the perfect day to post a review on the
NYX HD Photogenic Primer
. I snagged it when I went to the NYX store opening for their first free standing store in Canada. I've been using it for a month and here are my thoughts on the product.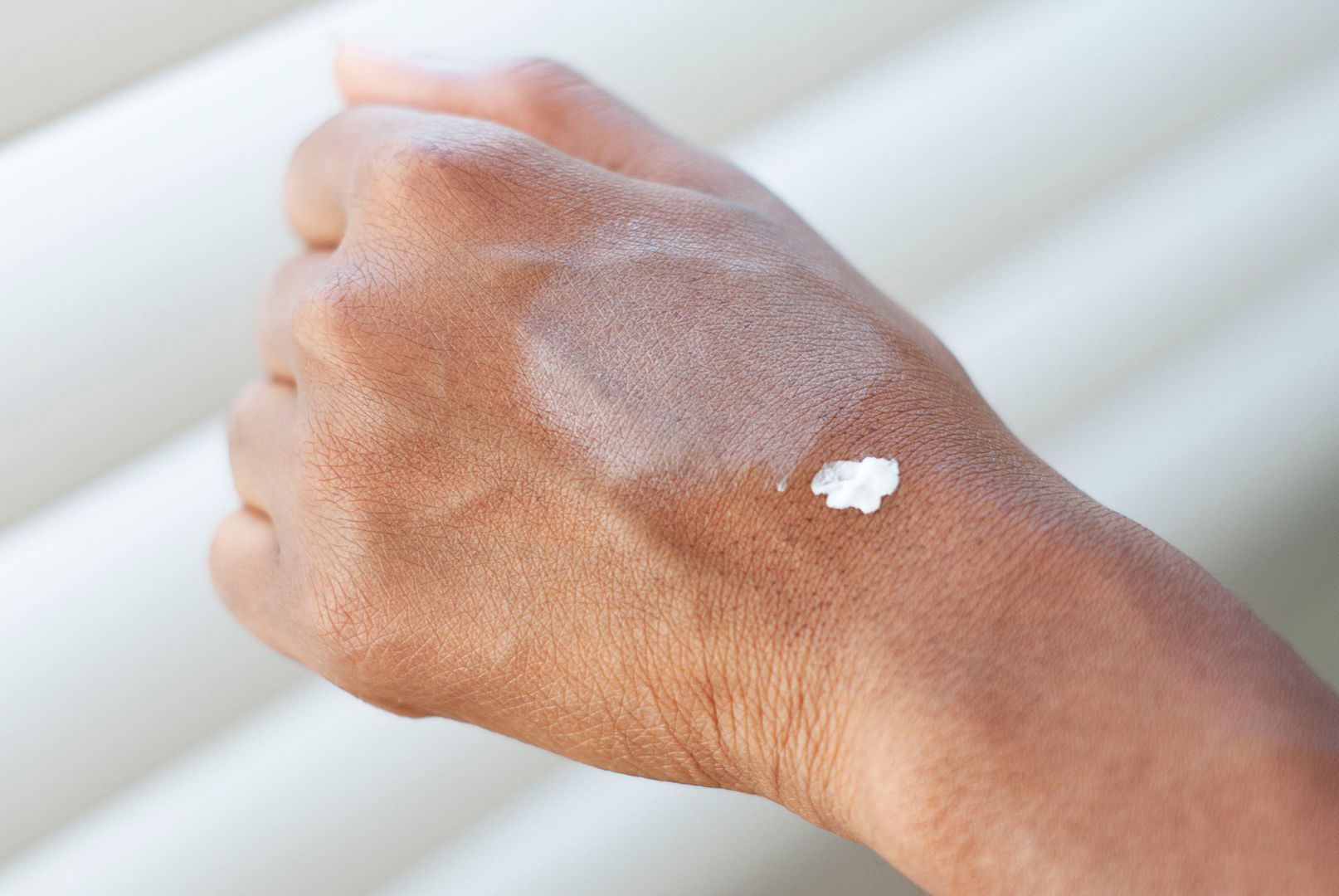 About the Product:
-A water-based makeup primer that claims to help minimize the appearance of pores and fine
lines for a flawless finish. The primer also helps improve foundation
performance and wear.
Cost: $19 Canadian
What I loved about the product:
-It minimized the appearance of my pores, making my skin look flawless after application of my foundation ( I have small pores)
– The primer made my foundation apply and adhere better to my skin compared to not using the primer
– My foundation held up all day, even without using setting powder
-The primer in addition to my usual foundation routine did not clog my pores, cause breakouts or cause my skin to be more oily than usual ( I have combination skin)
-The primer can be used with various kinds of foundations and does not have to be paired with NYX HD foundations
Things to consider with this product:
– The primer does not apply and blend easily into the skin
– The primer gives the skin a bluish whitish tinge, so you can't wear the primer alone
– The product is a bit pricey, but you don't need to use alot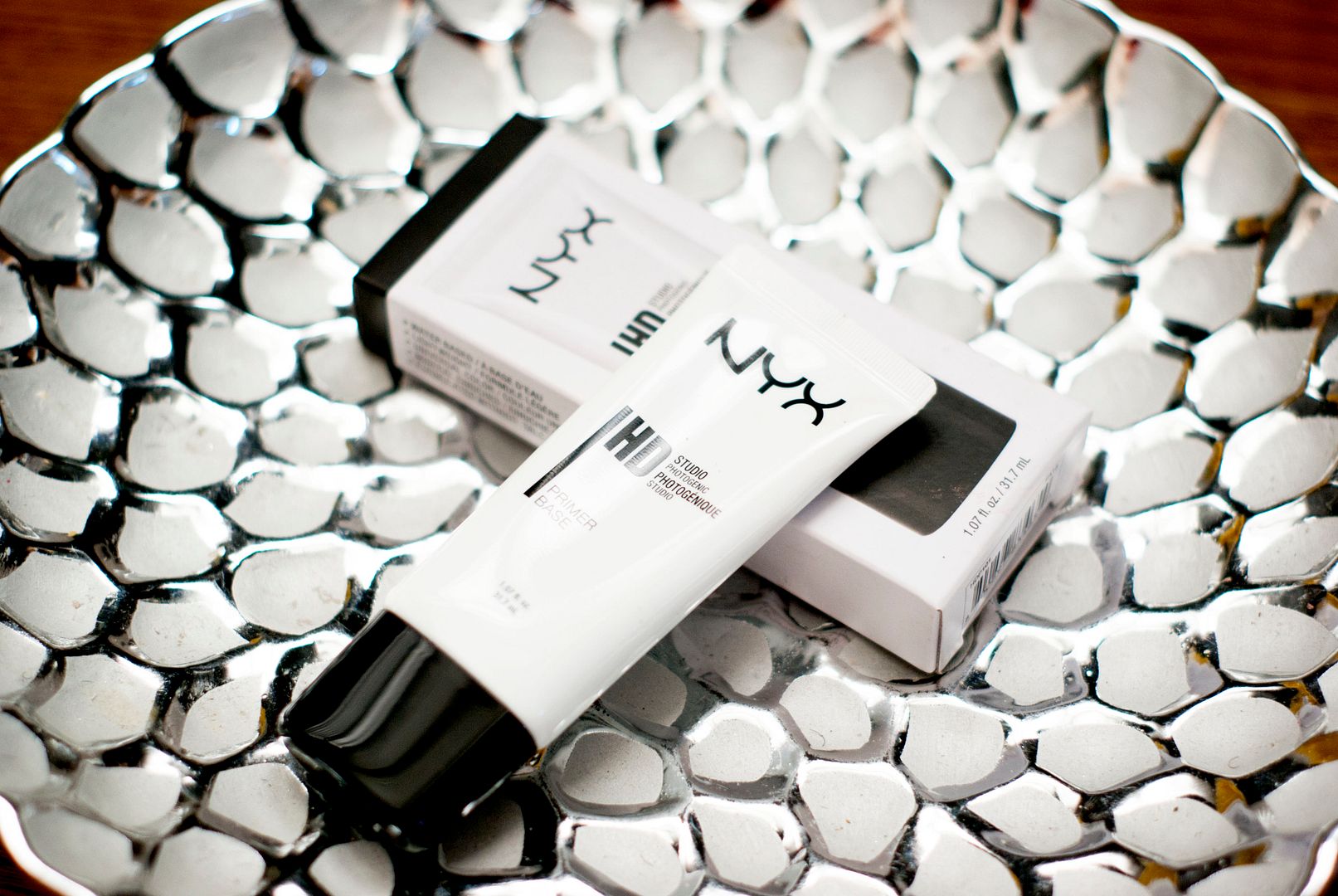 Overall Impression:
I love this primer because it's a perfect option for anyone looking for a flawless makeup finish or for anyone who needs to be in front of the camera a lot. It did not irritate my skin and allowed my foundation to last longer than it usual has. Although, the consistency of the primer is a bit difficult to apply easily over the face. I combated that problem by applying the product in small sections. I also did notice a white tinge to my face after applying the primer. However, I did not see it after I applied my foundation and it did not alter my foundation color in anyway. The primer it's self is not the most inexpensive primer on the market but it is reasonable compared to some higher end brands that do similar things.
Hope you enjoyed the review
Until Next Time,
Sincerely Miss J
Have you ever used the NYX HD Photogenic Primer? What are your fav. primers?
Stay Connected and follow me on social media
Google + // Twitter // Instagram