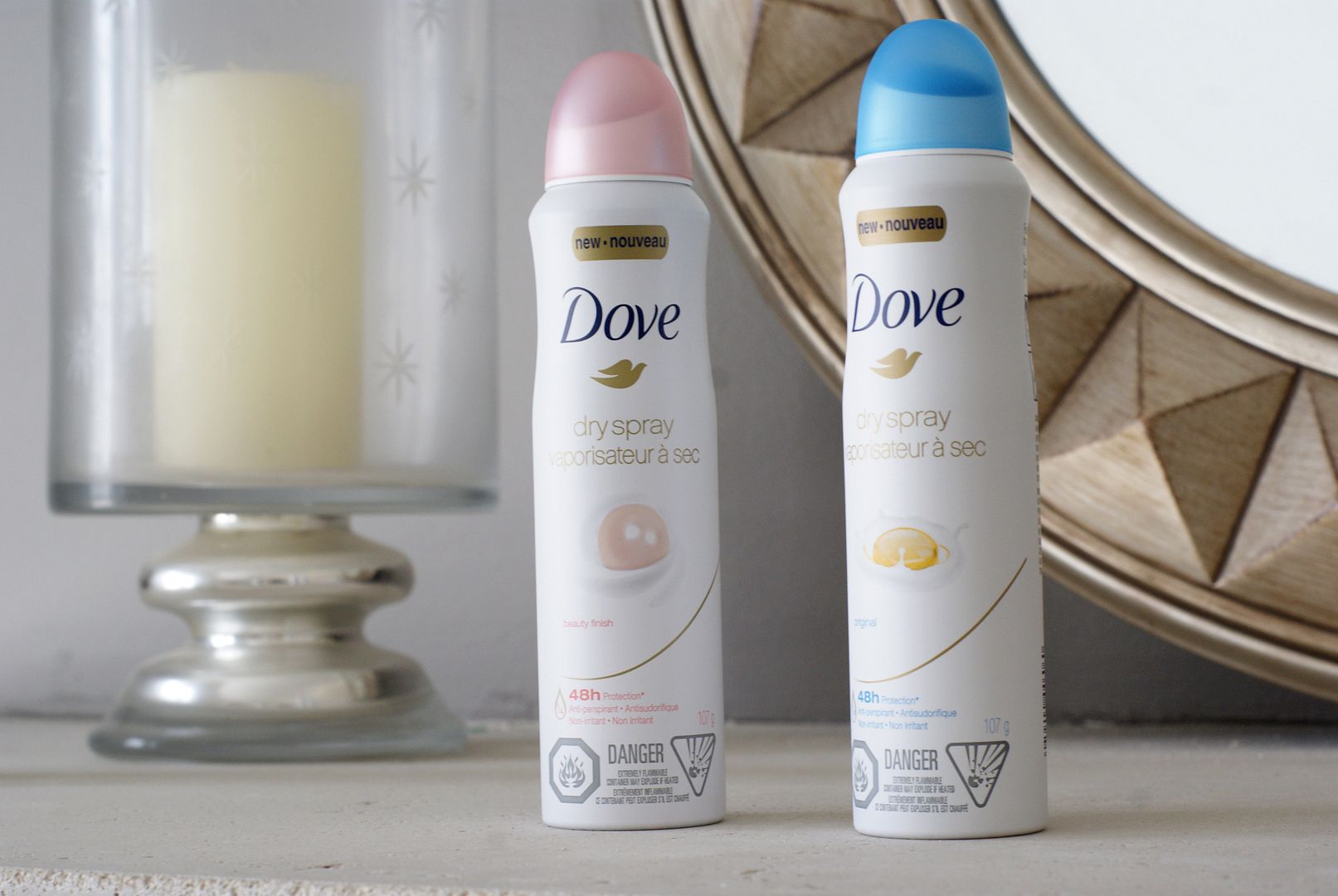 One of the benefits of attending World Master Card Fashion Week was going home
with a goodie bag. One of the items that I received was the new Dove dry spray anti-perspirant in two scents, beauty finish and original.
Information About the Product:
-A spray on anti-perspirant that dries instantly with 1/4 moisturizers to care for your underarm skin
-Protection that lasts up to 48 hours
– 1 can may last up to 8 weeks and can be purchased at most drug stores in Canada and the US
How to use it:
Shake well before use, hold can 15 cms from the underarm, and spray
Pictures by Clover D
What I loved about the product:
– The product dries instantly
– It left no residue after the product was applied
– I loved the beauty finish scent more than the original scent
– It provided odour and wetness protection that lasted all day
– It did not leave the skin under my underarms irritated or caused darkening of the skin
My drawbacks to the product:
– Initially, it was difficult to use the spray nozzle. However, if the product is shaken well before use, it made using the product easier.
Overall, I like the product, and will purchase it after the product runs out. I love the fact that it dried instantly and provided all day odour and wetness protection. However, I cannot confirm if it actually provides 48 hours of protection because I never attempted to test that theory. Lastly the product held up well after a 30 minute workout but I have yet to test how effective it is during intense prolonged activity
Hope that was helpful
Until Next Time,
Sincerely Miss J
Have you heard of this product? What's your favourite anti-perspirant/deodorant?
Stay Connected
Google + // Twitter // Instagram