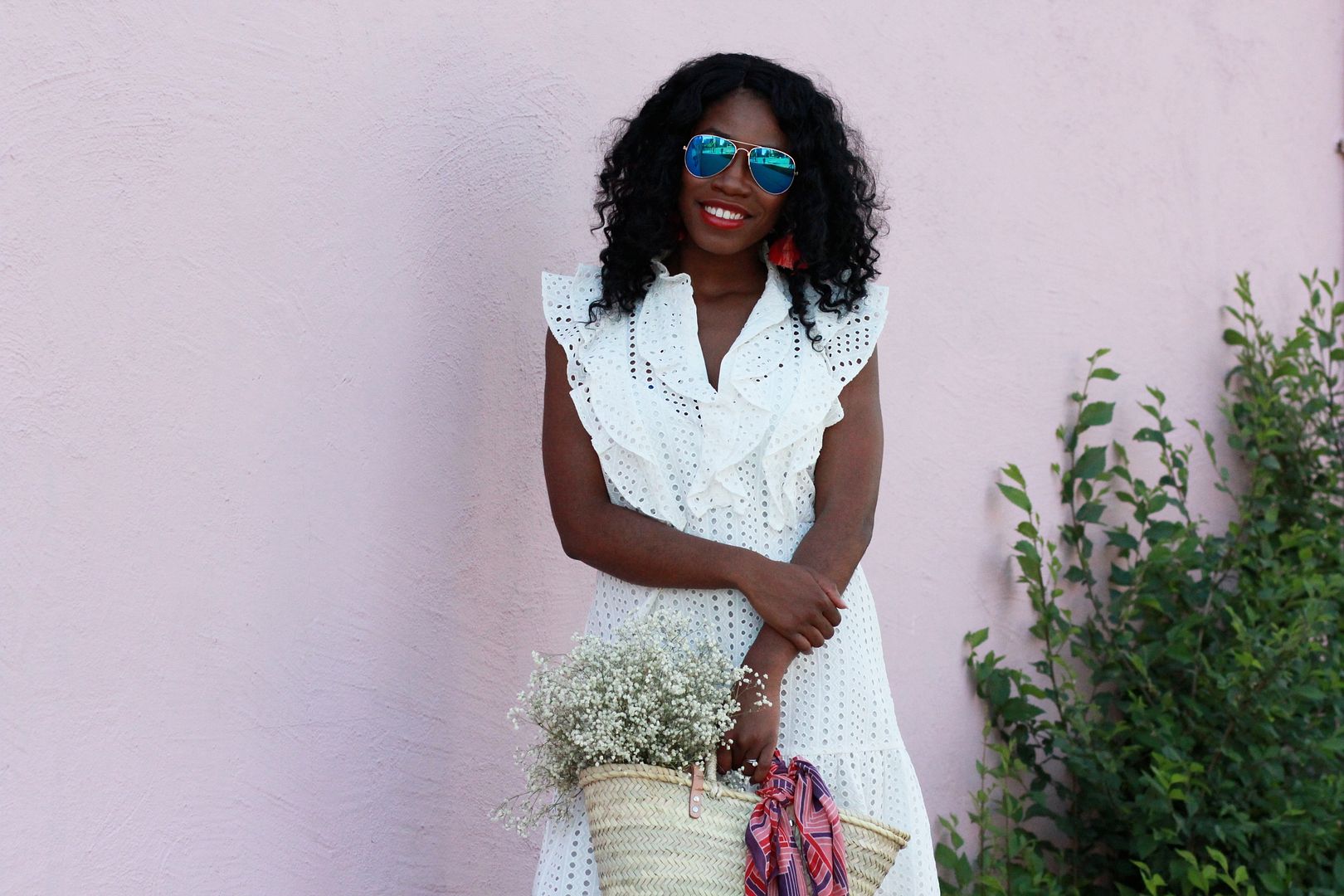 I am sorry that I disappeared suddenly from my blog and social media. Unfortunately, I needed to take an unexpected social media break due to health reasons. Sometimes when your body says enough, you have to listen to it.
In my last post I shared my May favorites with you which you. One of the items was a funky pair of Kendra Dandy Vans Sneakers in mint green and baby pink. I alluded in that post that I would be styling them real soon because quite frankly I have been obsessed with them ever since I got them.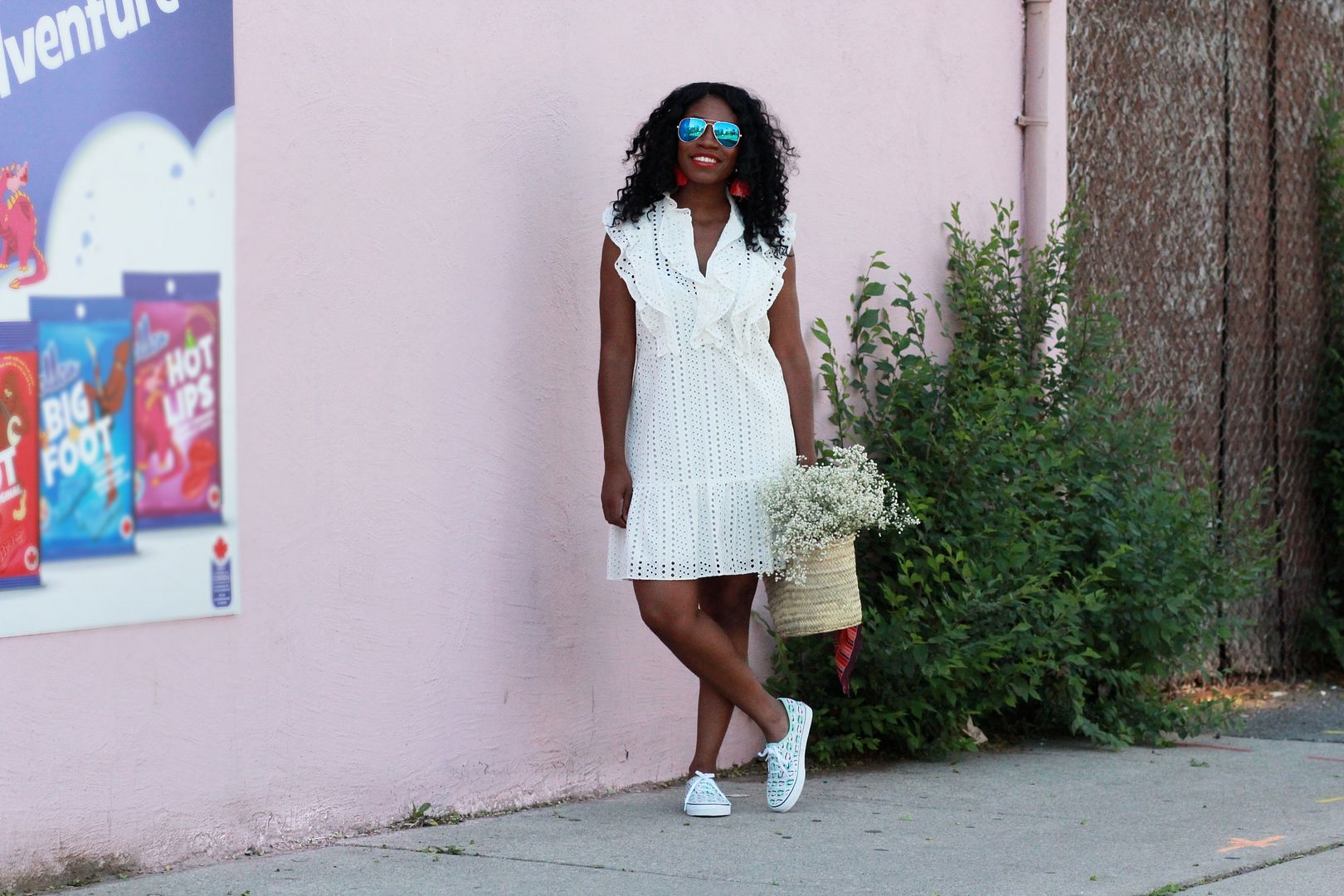 What I like about them is that they are unique and can turn the simplest of outfits into something new. My philosophy about fashion has always been individuality and creating your own unique sense of style but that does not have to happen by always trying to buy something new and exciting. Learn to mix your basic pieces with your not so basic pieces and learn to switch them all up to make different combinations.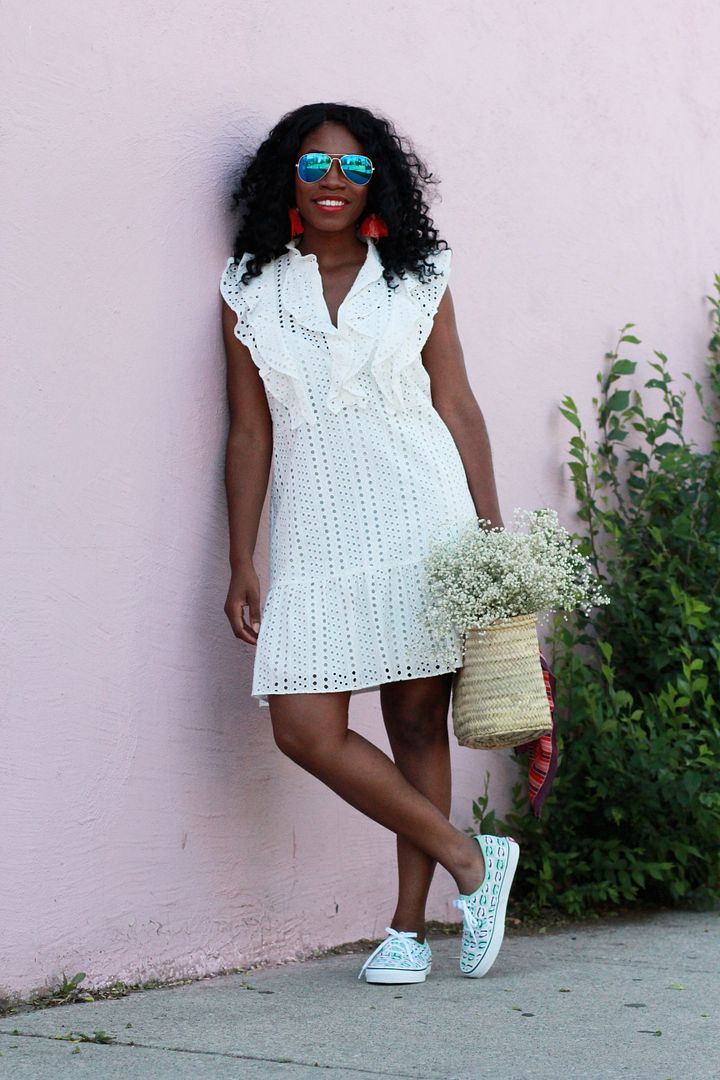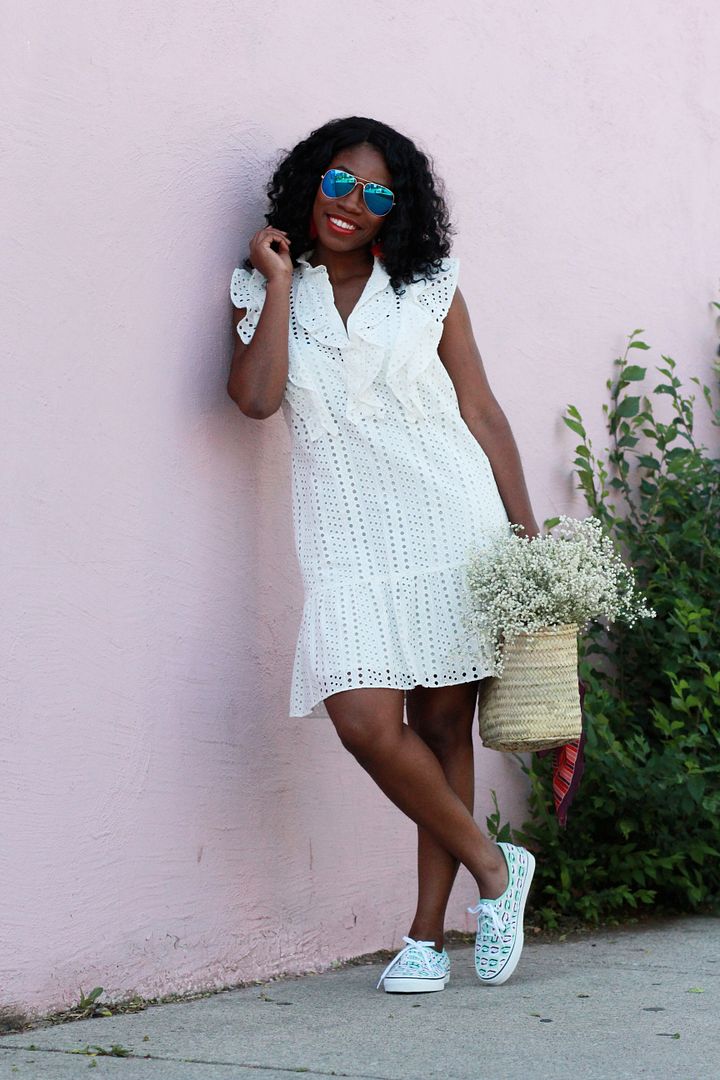 I decided to pair the sneakers with this white eyelet dress and a straw bag that I purchased in Barcelona. The result, a fun causal outfit that is well put together with a little personality.
Hope you enjoyed the post
Until Next Time
Sincerely Miss J
What are your favorite things right now?
Outfit Information: Dress: bcbg // Shoes: c/o Vans Canada (here) // Bag: Purchased in Spain // Earrings: DIY
Stay connected and follow me on social media
Google + // Twitter // Instagram
Never Miss a Post