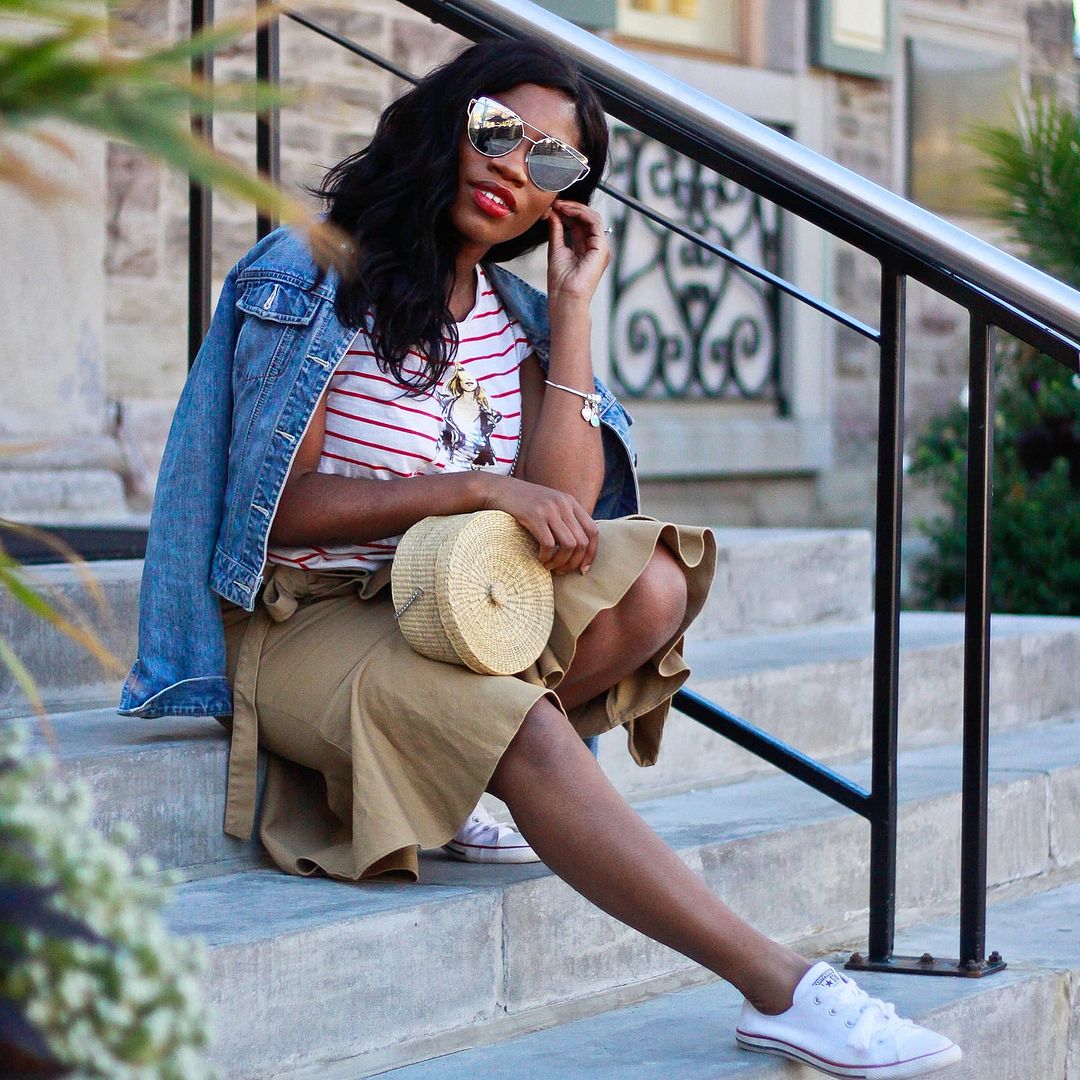 If you're following me on instagram (smissjblog), you may have seen that I was one of many Toronto influencers hosting an in- store event with Clore Beauty Supply to help promote the launch of the new Sensationnel EMPIRE hair line at their Customer Appreciation day a couple of weeks ago. I am going to honest and say that this was one of the first and few events that I had the opportunity to participate in after being stuck indoors at home for a few weeks due to being ill.
During the event I had a chance to mingle with customers, staff and Sensationnel representatives as well as take home a few goodies from the Empire hair line to try for myself. I decided to use the opportunity to give my self some pampering by opting to go with their body wave hair in 1B. I also used a closure due to my hair being natural. The Empire hair line boasts that it's 100% human hair,soft and smooth texture, long lasting curl retention, tangle free, shed free and infused with argan oil.
I decided to have my hair installed at the Clore Beauty Salon found at their Bloor store, and I am glad I did. My hair stylist Ricardo did a fantastic job and my hair had my husband oohhing and awwing. My stylist Ricardo did have to do a lot of manipulation to the closure to get the part just right. He took off the fabric and dyed the knots.
My honest opinion on the hair is that for the price you get it, the hair is so worth it (ex. 14″ for $49.99). It is probably one of the few human hair brands that I have tried at the beauty supply store that I have happy with. It is pretty good quality. It is also super convenient compared to ordering online and hoping for the best.
So far the hair has held up and still looks beautiful. It does shed but not very much and it has tangled at the back of my neck. Due to wearing the hair constantly down, it rubs against my clothing. However, it's nothing that can't be fixed by making sure to comb through the area regularly.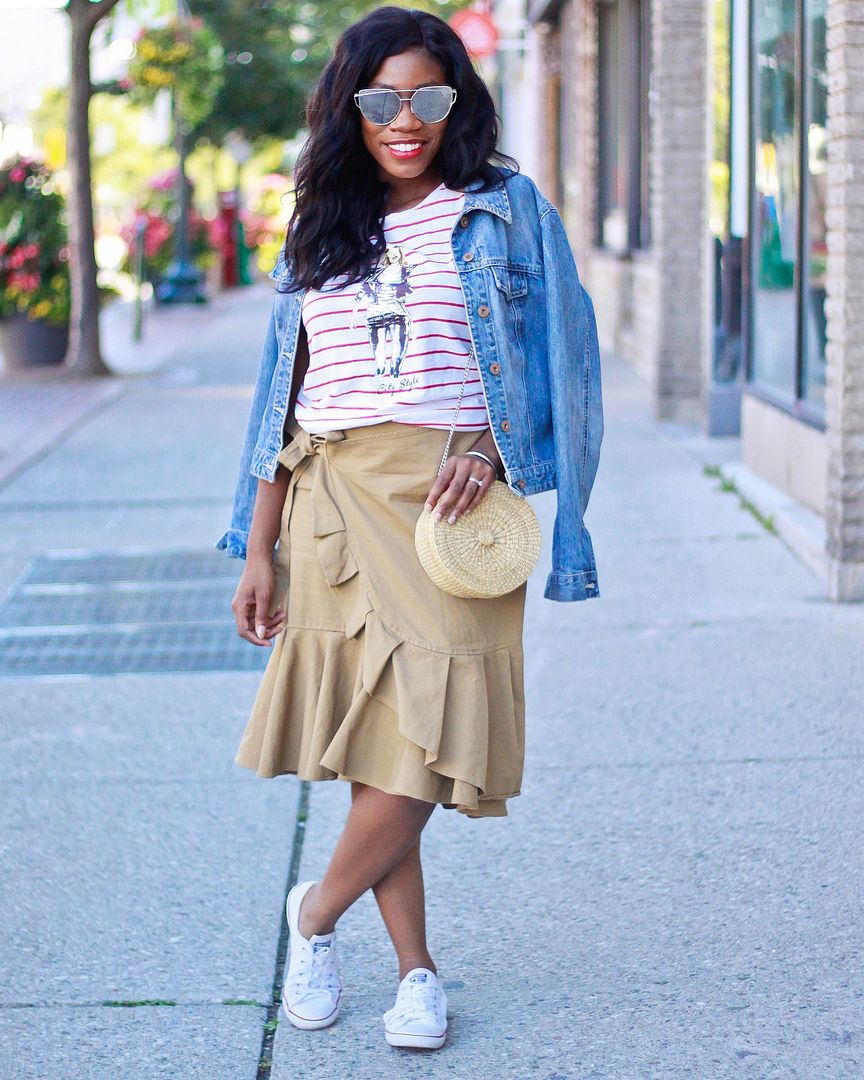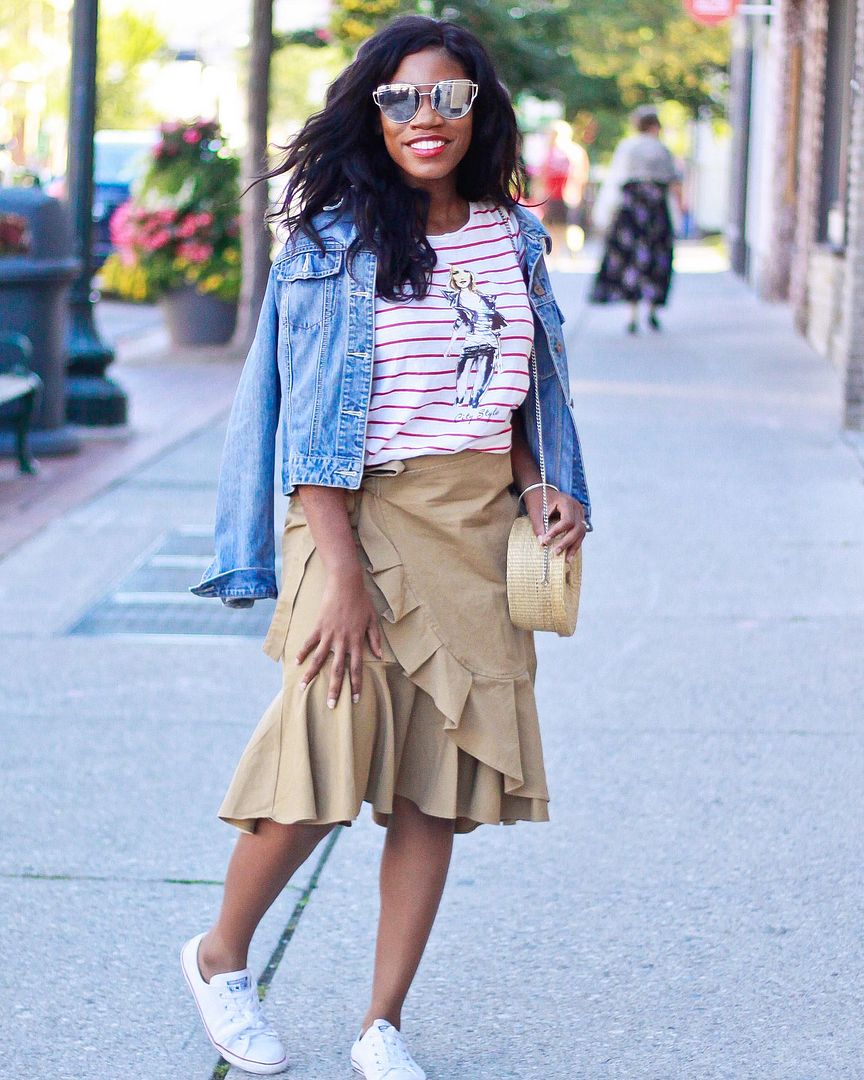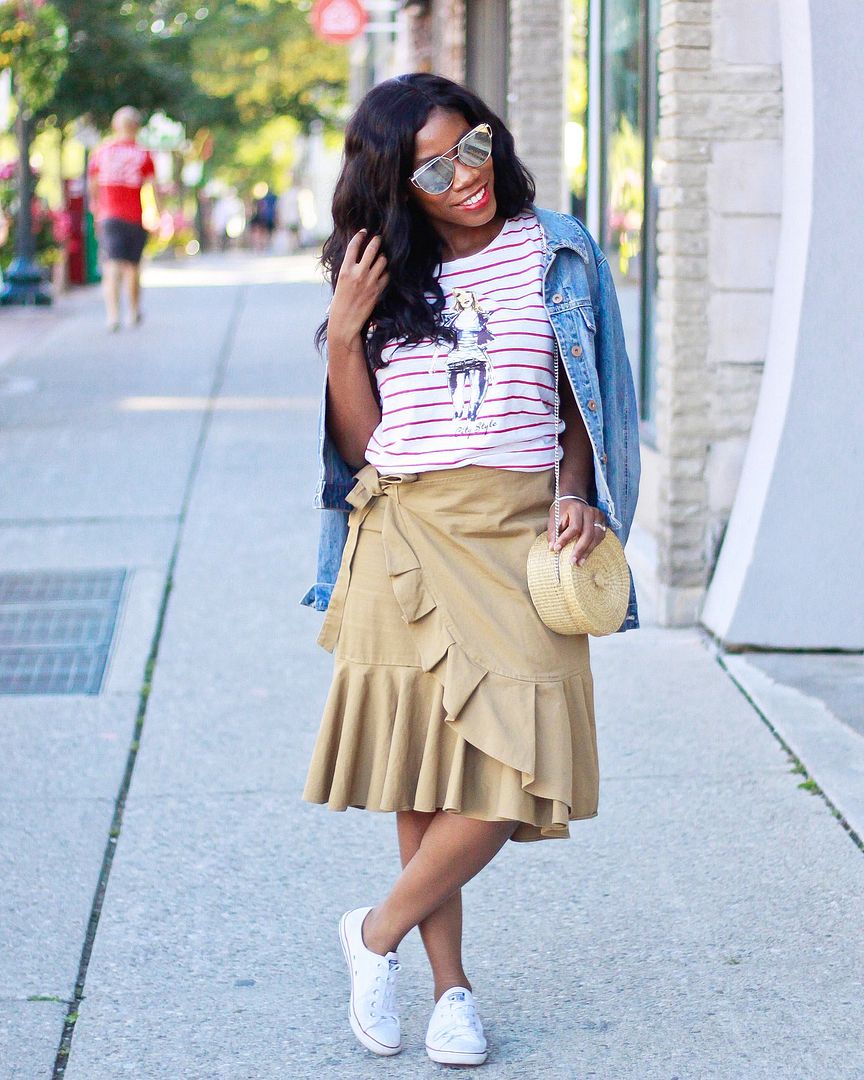 The outfit I am wearing is the outfit I wore on the day of the launch, but I have no shame repeating cute outfits for all to see. I decided to rock this interesting ruffle skirt with a t-shirt. I celebrated my new found freedom of being able to enjoy the fresh air. The last few weeks have reminded me of how appreciative I should be of my health and self care.
Hope you enjoyed the post. It feels great to be back!
Have you tried the Sensationnel Empire hair line?
How would you rock this outfit and make it your own?
Please comment below
Until Next Time
Sincerely Miss J
Outfit Information: Jean Jacket: Thrifted // T-Shirt: Thrifted // Skirt: Target ( similar here) // Sneakers ( converse): Simons

Stay connected and follow me on social media
Google + // Twitter // Instagram
Never Miss a Post
This hair was provided for review but the opinions expressed in this post are my own.