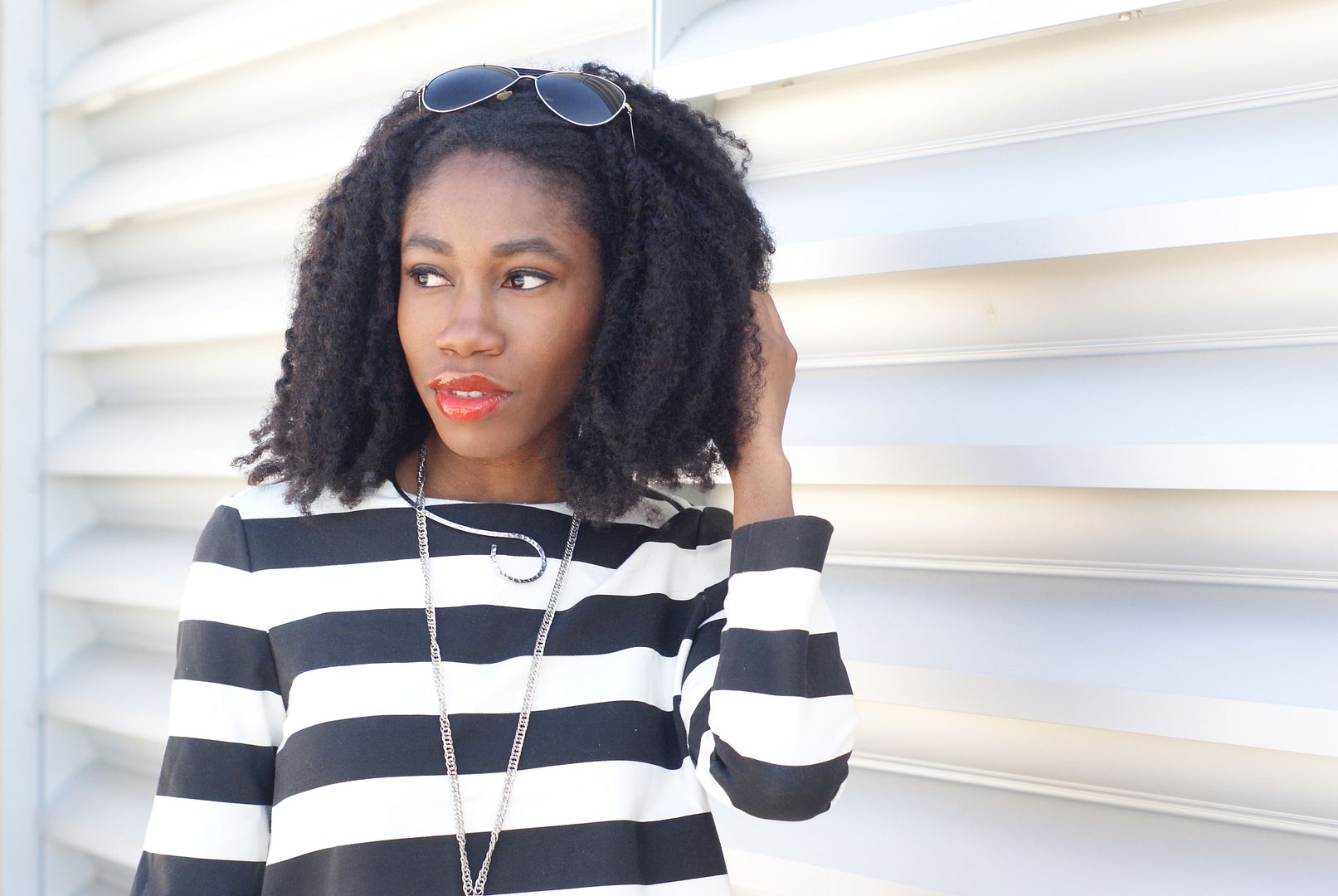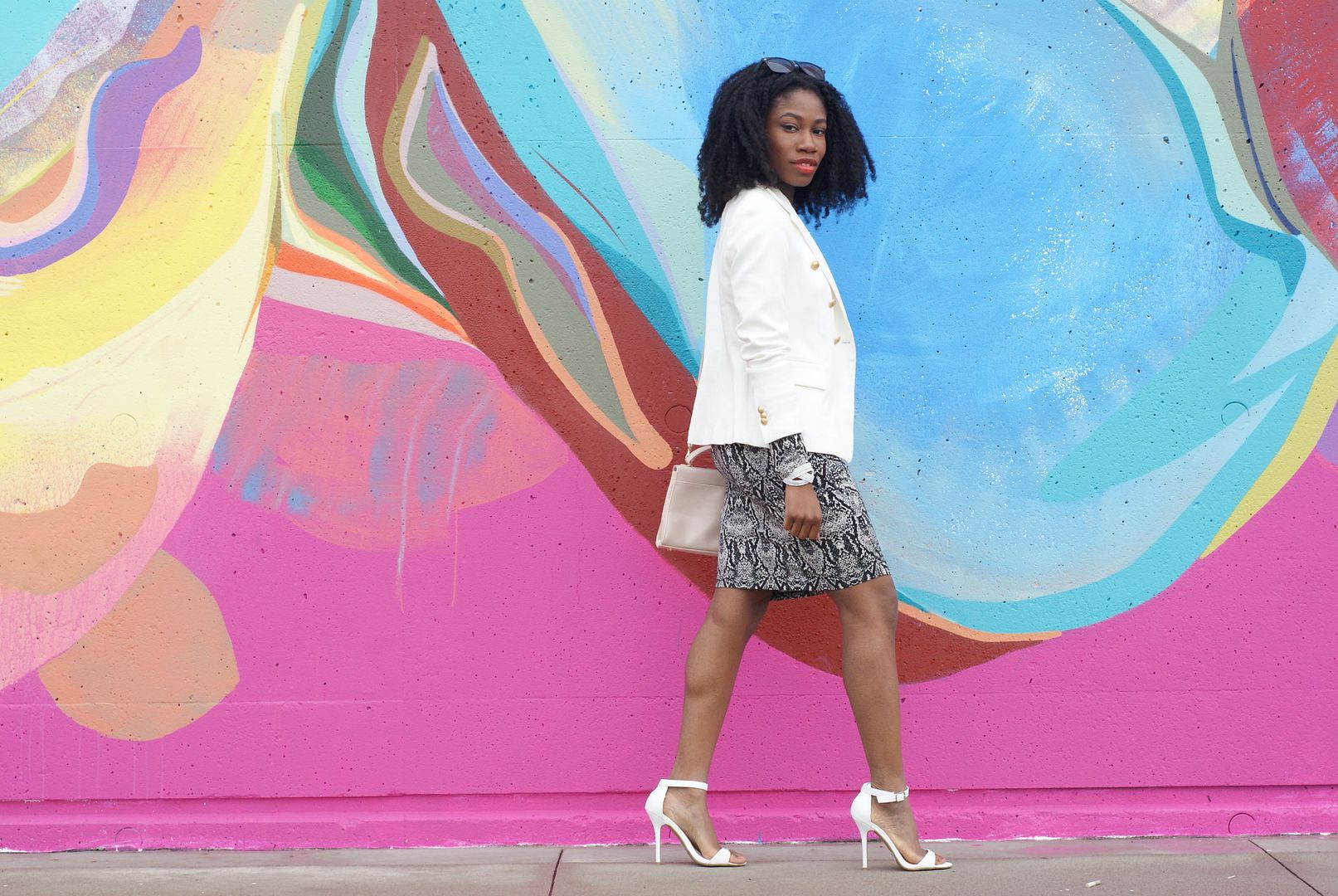 As you can tell from the title of this post, today I'll be revealing the secret behind my signature fro that I have been
rocking for months now. This review is a long time in the making and the second
time I've written it after my desktop computer crashed. I've been getting a lot
of questions and compliments from a lot of people and thought today was the day
to let you all in on my little hair secret.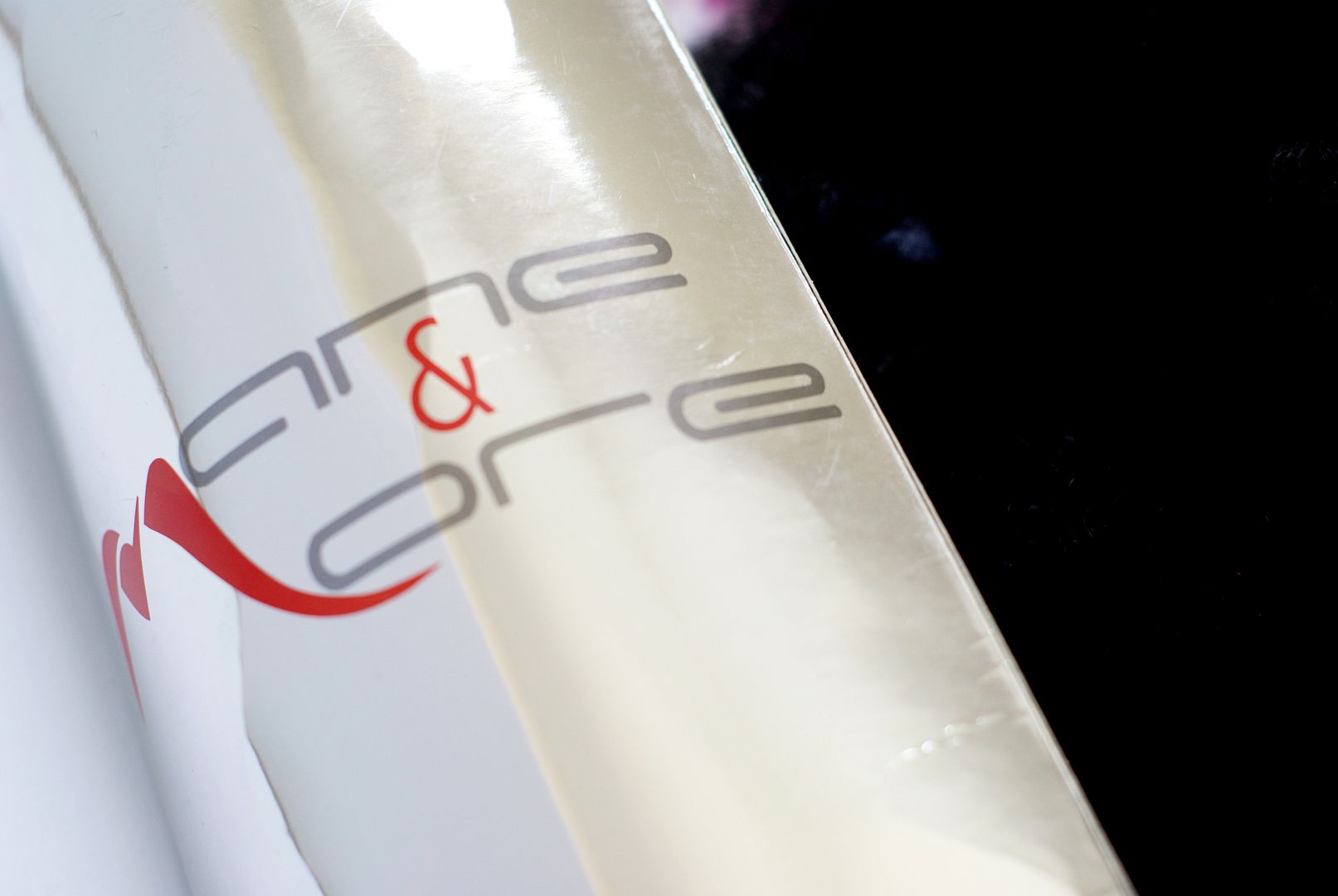 When the weather was cooler I was
looking for a protective style that would protect my natural hair from the
harsh elements. I was looking for a texture similar to my hair so that my leave out could blend seamlessly with the extensions. My natural hair is
considered a 4c hair texture and low luster.
So I started my search for the perfect kinky curly hair extensions and found many companies but the prices were ridiculous. I
personally did not want to spend over $1000 on hair.
So, how excited was I when
I learned that Mane and More was introducing a kinky curly hair texture called Supreme Fro. I have mentioned Mane and More in a past post, see original post here.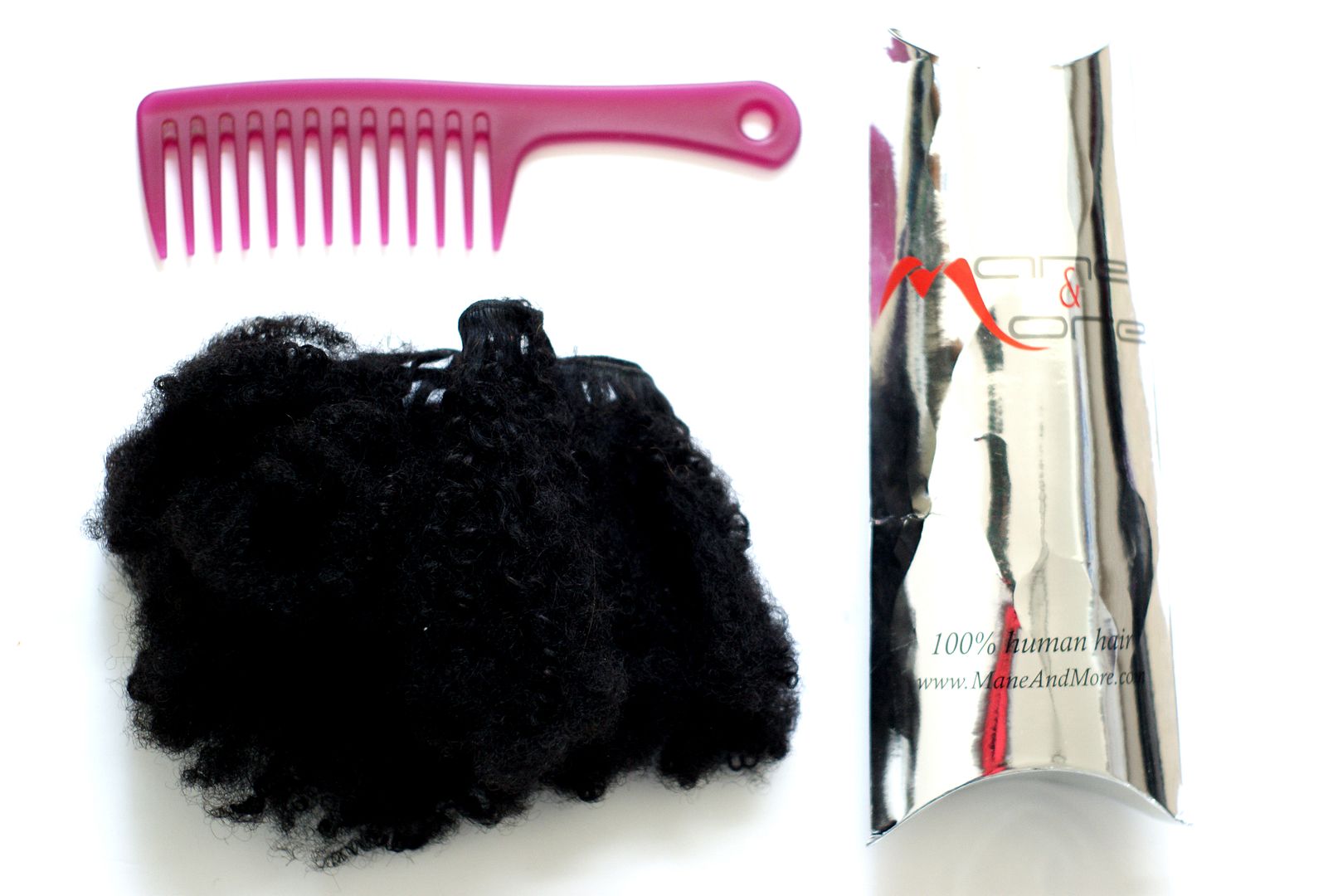 Shipping
Mane and More is a Canadian company and I live in
Canada so shipping was quick for me. Therefore, I can't speak on shipping costs and length of delivery if ordering internationally, which they do offer.
Packaging
The hair came in these silver tube
packages and I received 4 bundles in total. 2 16 inches and 2 18 inches.
The hair was soft with no smells, and I
could run my fingers through it. The picture above is of the hair semi combed.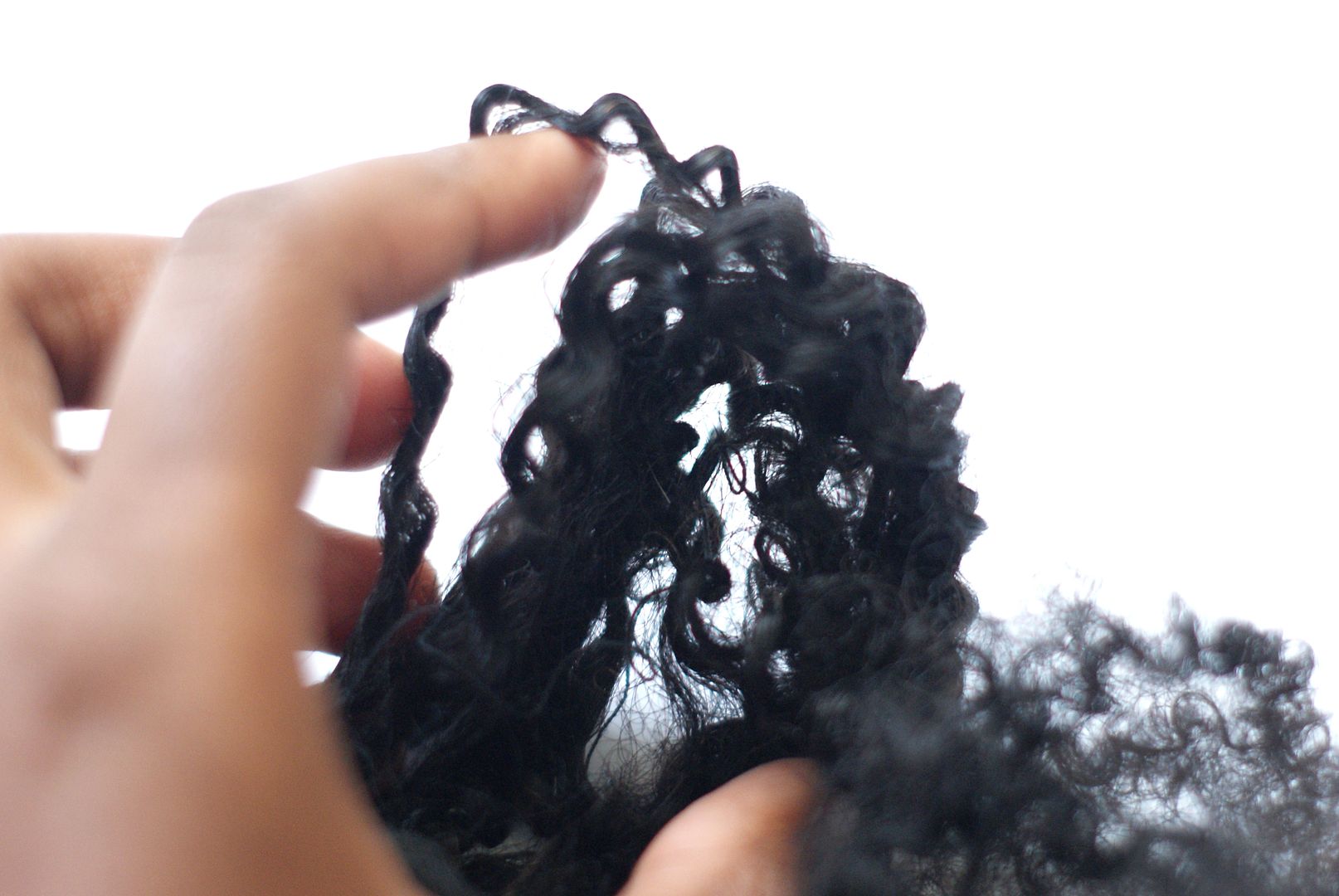 Photos by Clover D
Pros:
1) I have never received so many compliments or reactions from a hair style except on my own natural hair. It blended perfectly with my own hair.
2) The price is extremely
reasonable and affordable
3) I have had it for more than 3 months
and I'm still wearing it
4) Shedding and tangling have been reasonable considering that the hair is tightly curled
Things to Consider:
1) kinky curly hair requires time and effort to maintain
2) Be considerate on which products you apply to the hair, it does not like all products
3) The tight curls do loosen, which I personally preferred
Overall, I loved the hair and still will be rocking this style for a while. I achieved the style by making a U part wig. Another, option is to create clip ins to add volume to your hair.
If you are interested in a full head, you may be able to get away with 2 bundles but just in case try 3.
Hair first installed with no manipulation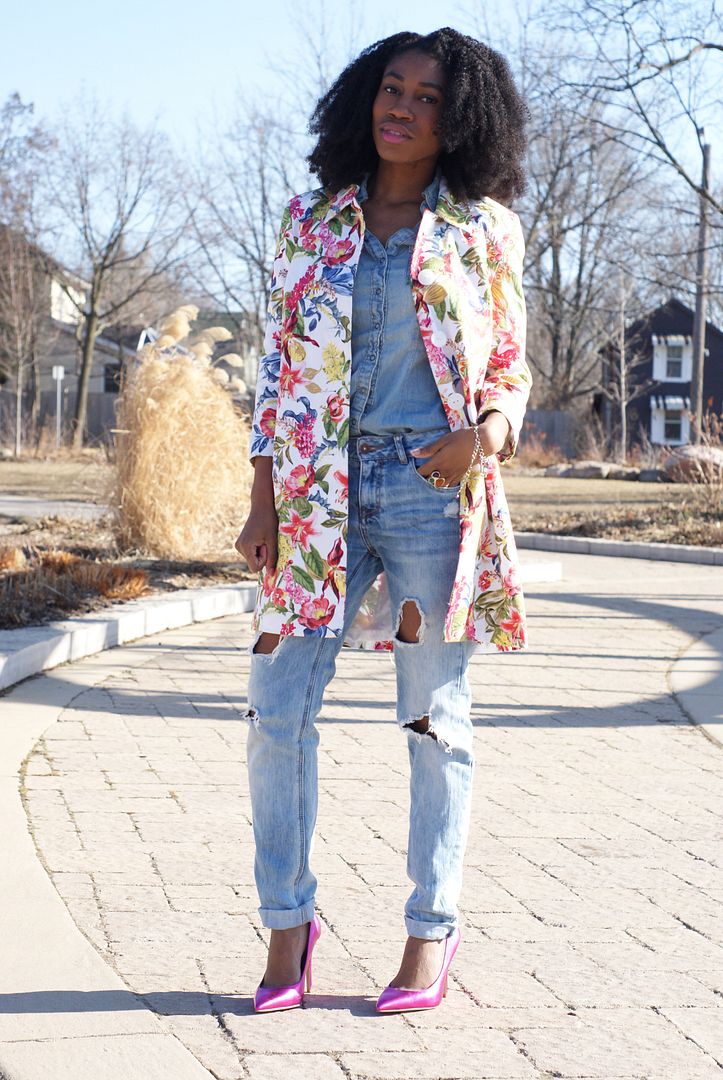 Hope you enjoyed the post, if you have any questions please feel free to ask
Until Next Time
Sincerely Miss J
What are your experiences with kinky curly hair extensions?
Stay Connected
Google + // Twitter // Instagram