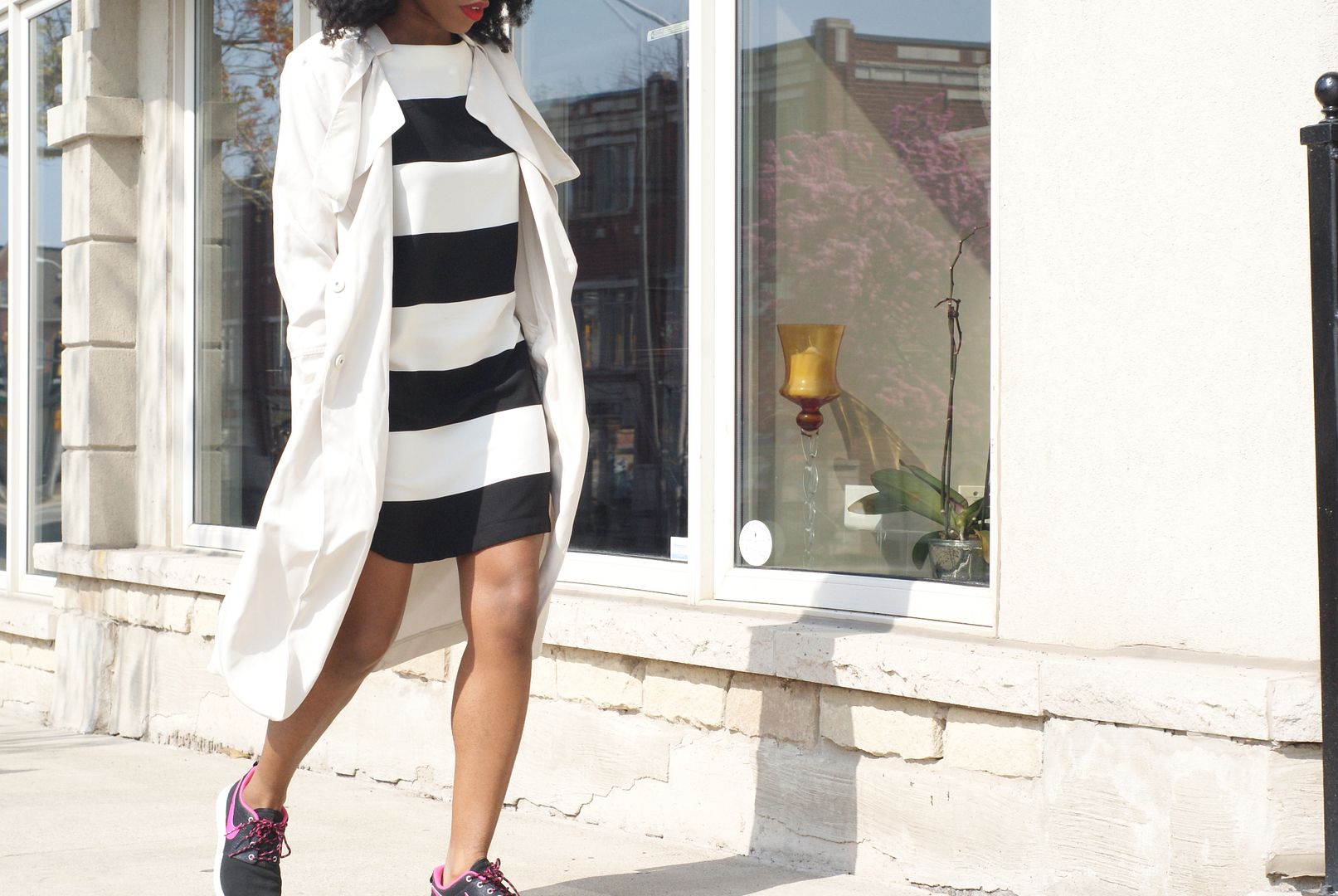 It seems that my feet don't like heels anymore and neither does my back. So, I've been trying to find ways to incorporate flats and comfort into my everyday style.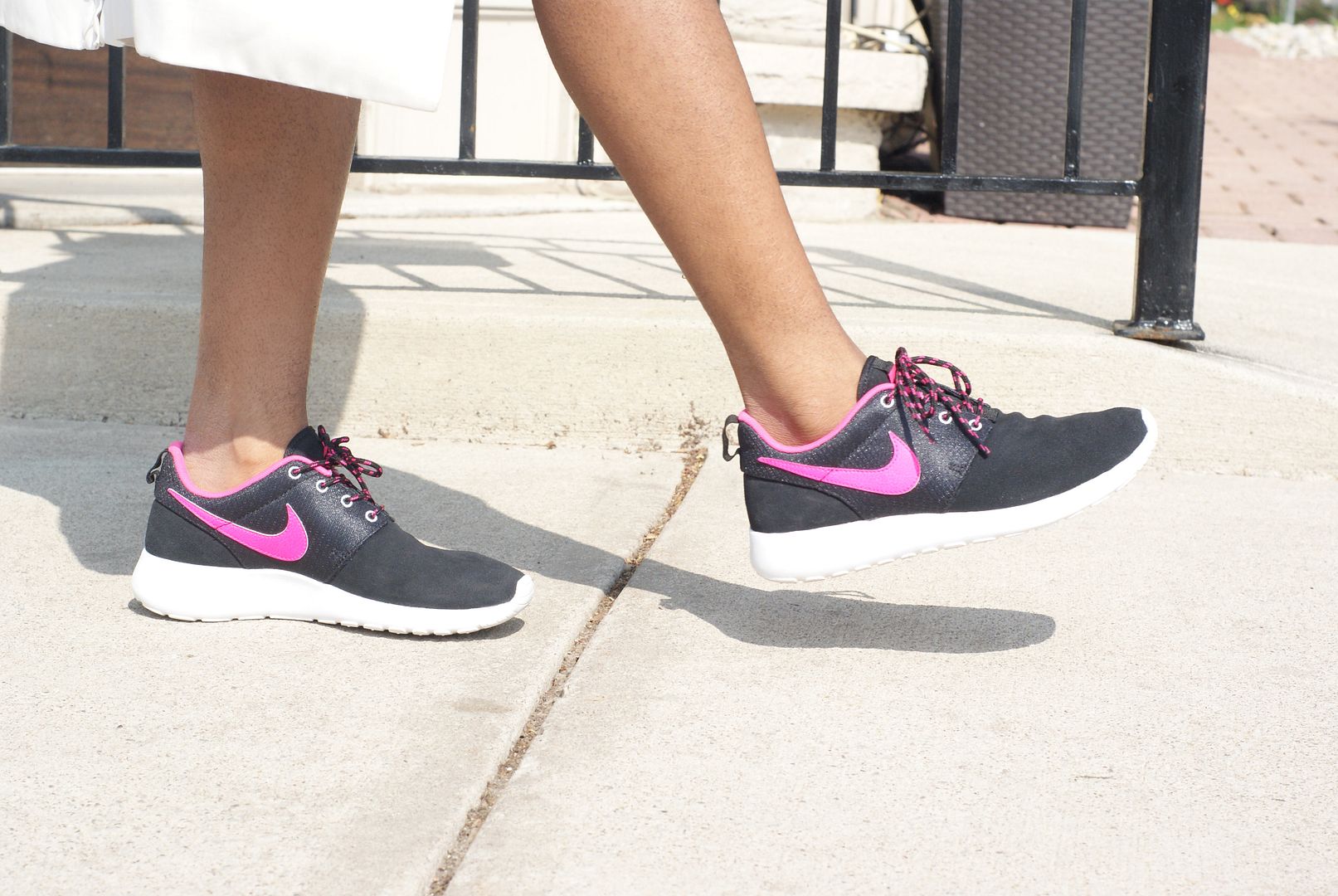 I've never been a running shoes kind of girl but something had to give. I still love heels but I love the change that flats or running shoes can bring to an outfit.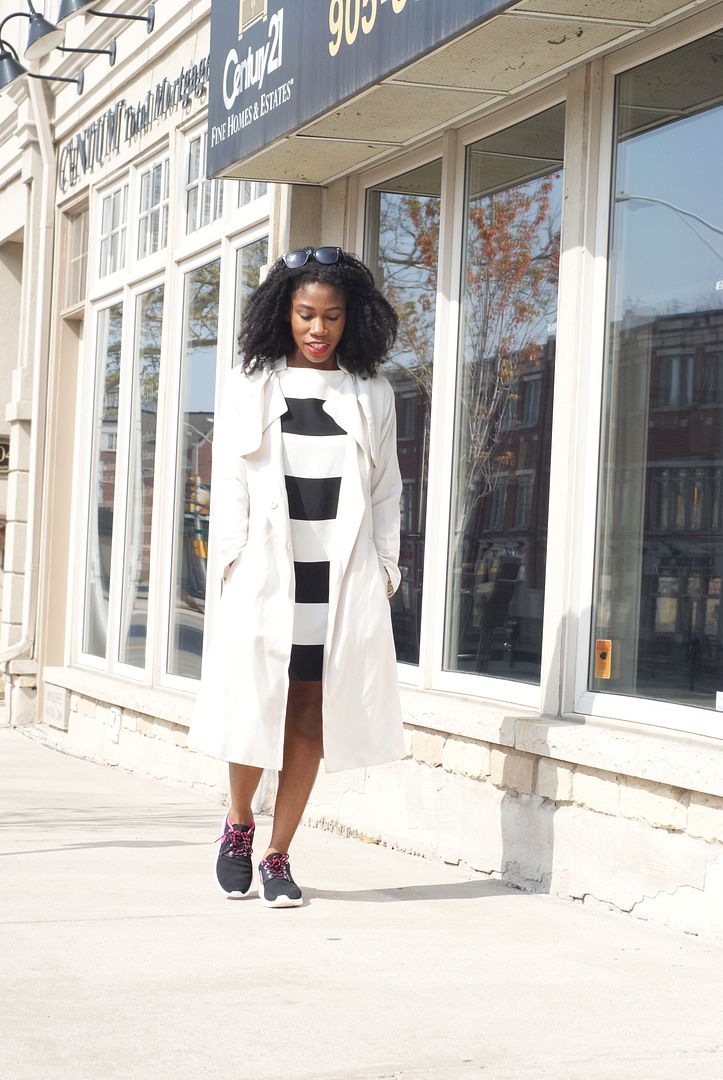 The dress is a favourite of mine and long time readers may recognize it from past outfit posts. The dress is incredibly versatile because it can be worn casually or dressed up. Here I styled it causally in a sporty chic look.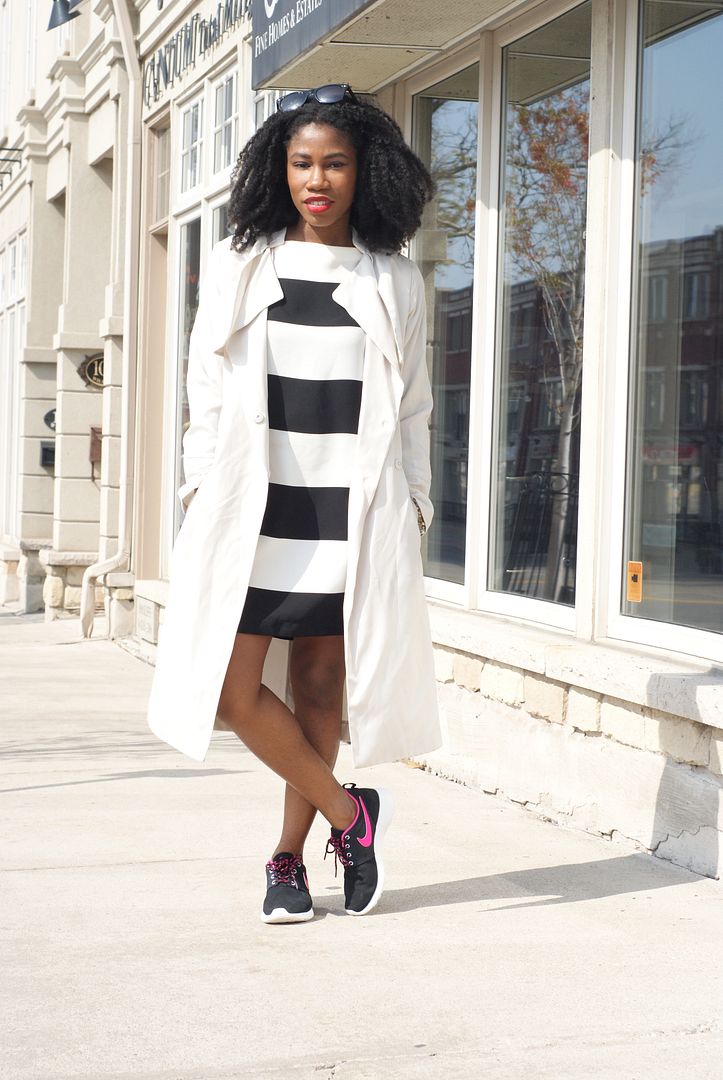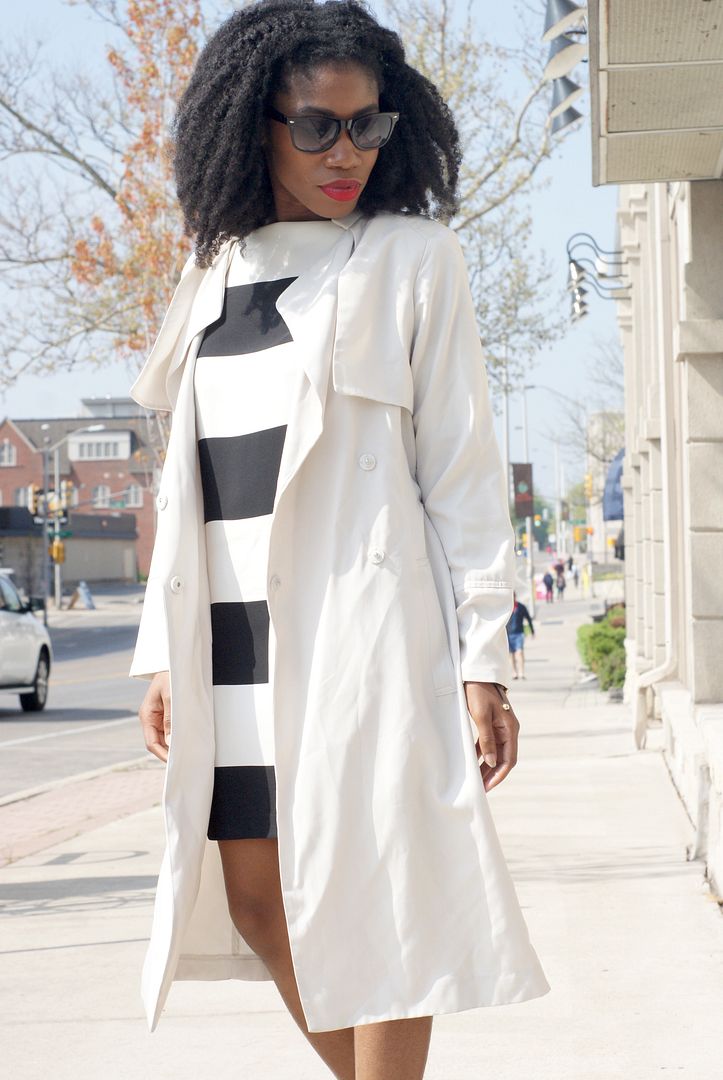 Photos by Clover D

Hope you enjoyed the post

Until Next Times,
Sincerely Miss JHow do you feel about wearing flats or running shoes?

Outfit Information:
Trench: H&M // Dress: Dynamite // Runners: Winners

Stay Connected

Google + // Twitter // Instagram