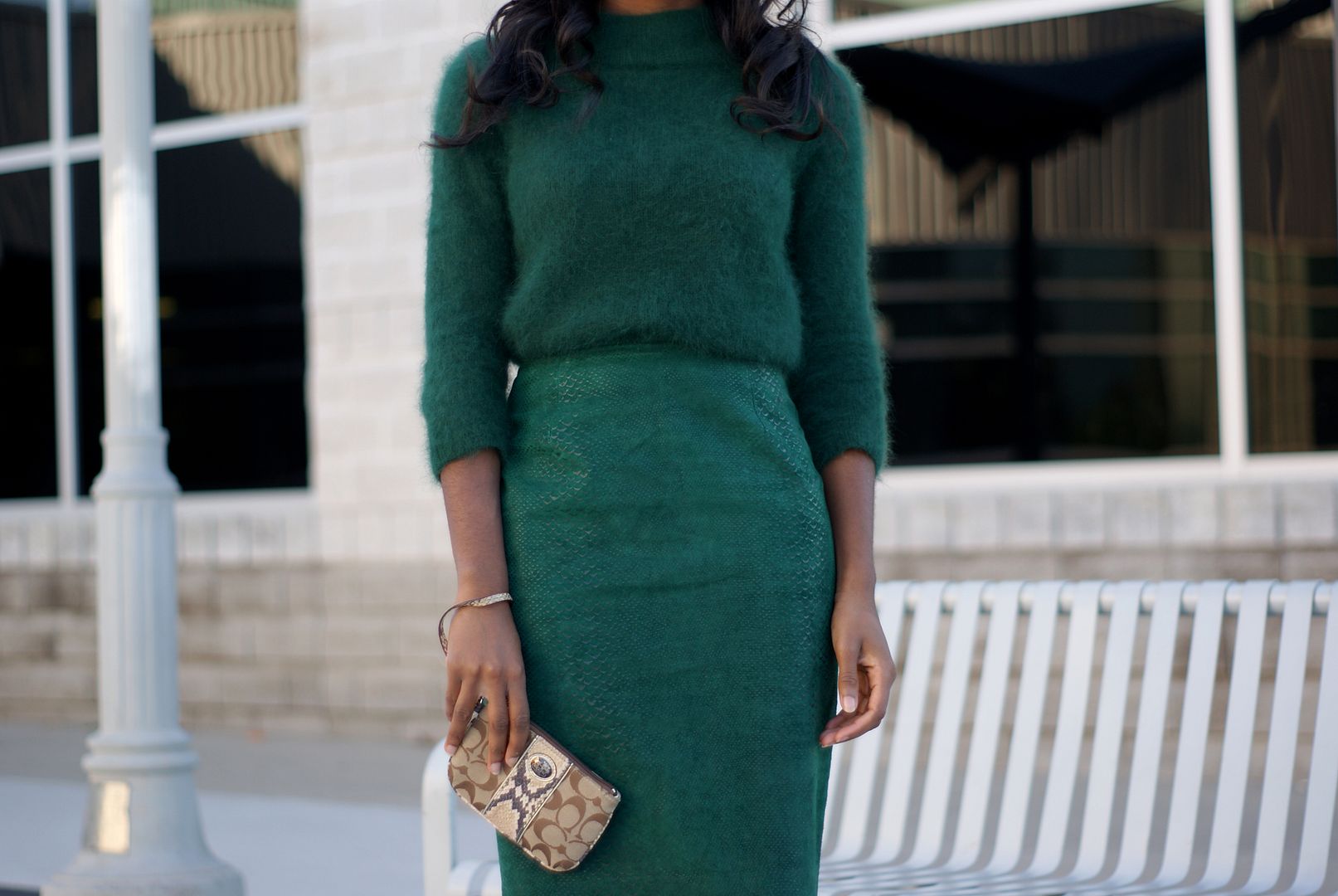 Have I ever mentioned how much I love the monochromatic look? Although, I do have a sincere soft spot for a vibrant pattern here or there, I always enjoy simplicity.
The key to achieving a polished and interesting monochromatic look is playing with textures.
Here I paired a fluffy Anthropologie sweater with a suede embossed snake print pencil skirt that was gifted from a friend. The skirt is from Danier leather and is a classic piece that will be in my closet for many years to come.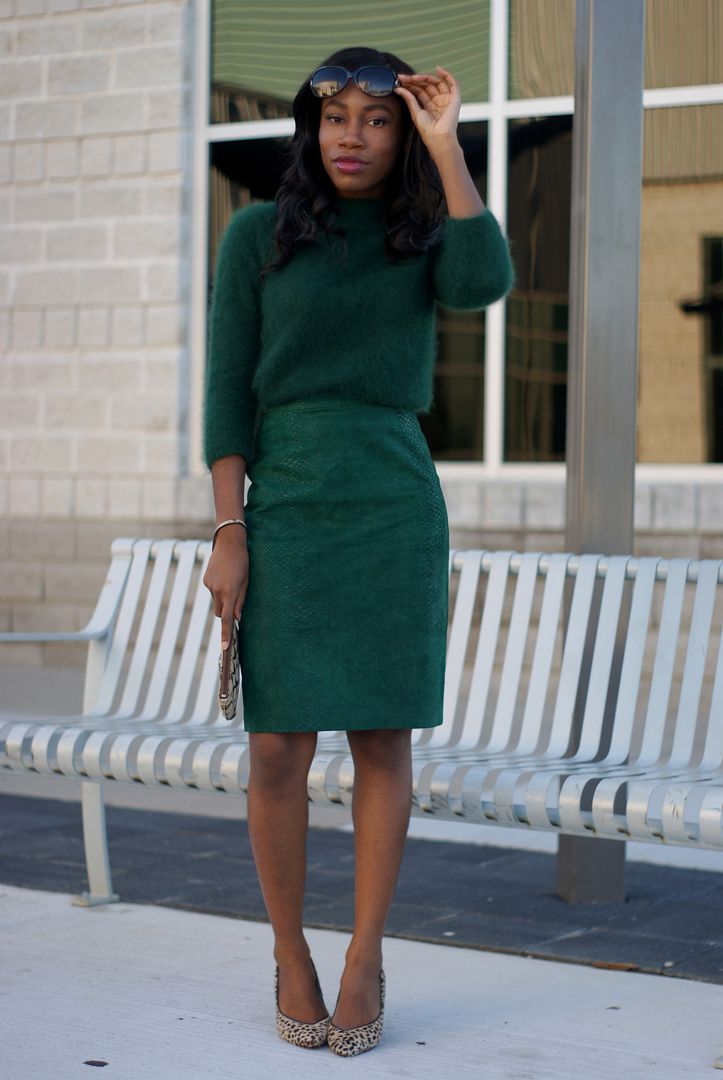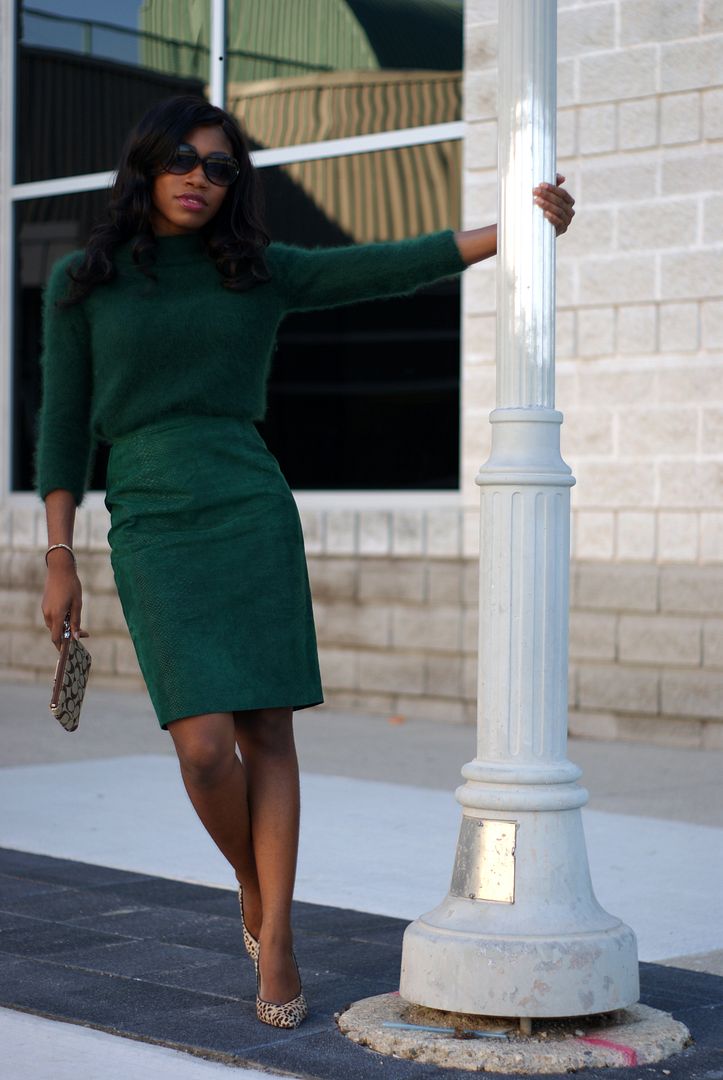 Hope you enjoyed this blog post
Until Next time,
Sincerely Miss J
What color would you use to create your own monochromatic look?
Outfit Information:
Top: Anthropologie (like this one here)// Skirt: Gift (I like this one ) // Shoes: Thrifted ( similar here & here// Wristlet: Coach
Let's Stay Connected
Google + // Twitter // Instagram