I love reading and watching "my favorites" blog posts and YouTube videos so I thought I might start a monthly favorites of my own!
The items pictured above are my favorite discoveries in May. Now that I caught the travel bug I am planning to travel and explore more this summer and I am definitely packing these items with me.
With open toe season here in full swing, a pretty pedicure becomes pretty important. I'm loving the variety of spring shades that are available in Essie nail polishes.
My favorite colors are Mint Candy Apple (754), Resort Romanza ( hot pink), and Sugar Daddy ( light pink 473)
I love a good sneaker and they sure come in handy when walking long distances while traveling. I love these ones because they are so fun and girly. I have been rocking them everywhere since recently getting them.
Curious on how to rock these cool sneakers? Stay tuned, next week I show you how to style them.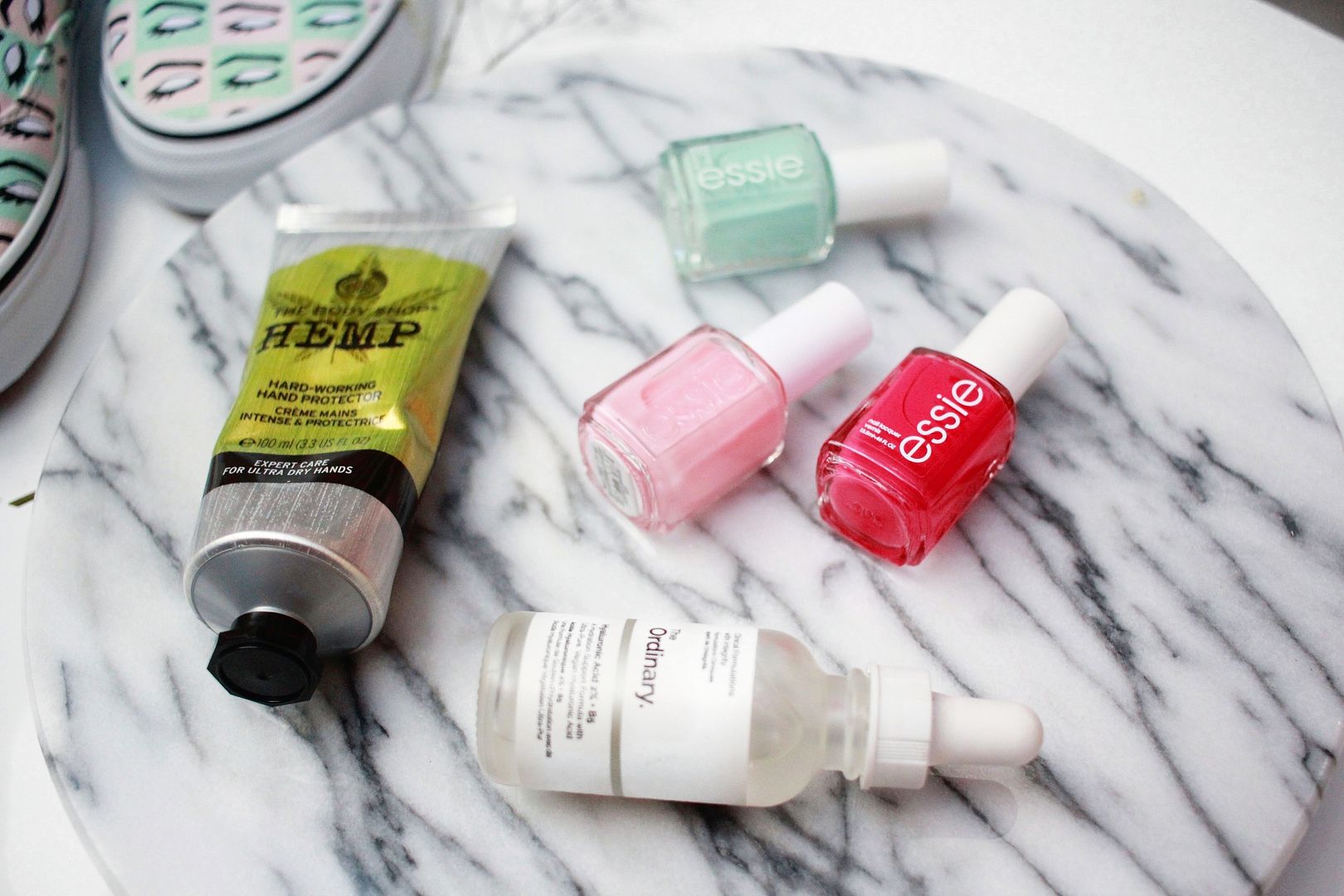 This is my go to hand cream because I suffer from dry and irritated hands due to frequently using the alcohol sanitizers at work. I also use it on my feet as well. I love it because it keeps my hands and feet moisturized and soft without a greasy build- up.
This facial serum is extremely affordable (less than $7 CAD) but it does the trick. You only need a few drops before applying your moisturizer or sunscreen.
Hope you enjoyed the post
Until Next Time
Sincerely Miss J
What are your favorite things right now?
Stay connected and follow me on social media
Google + // Twitter // Instagram
Never Miss a Post
Shop the post