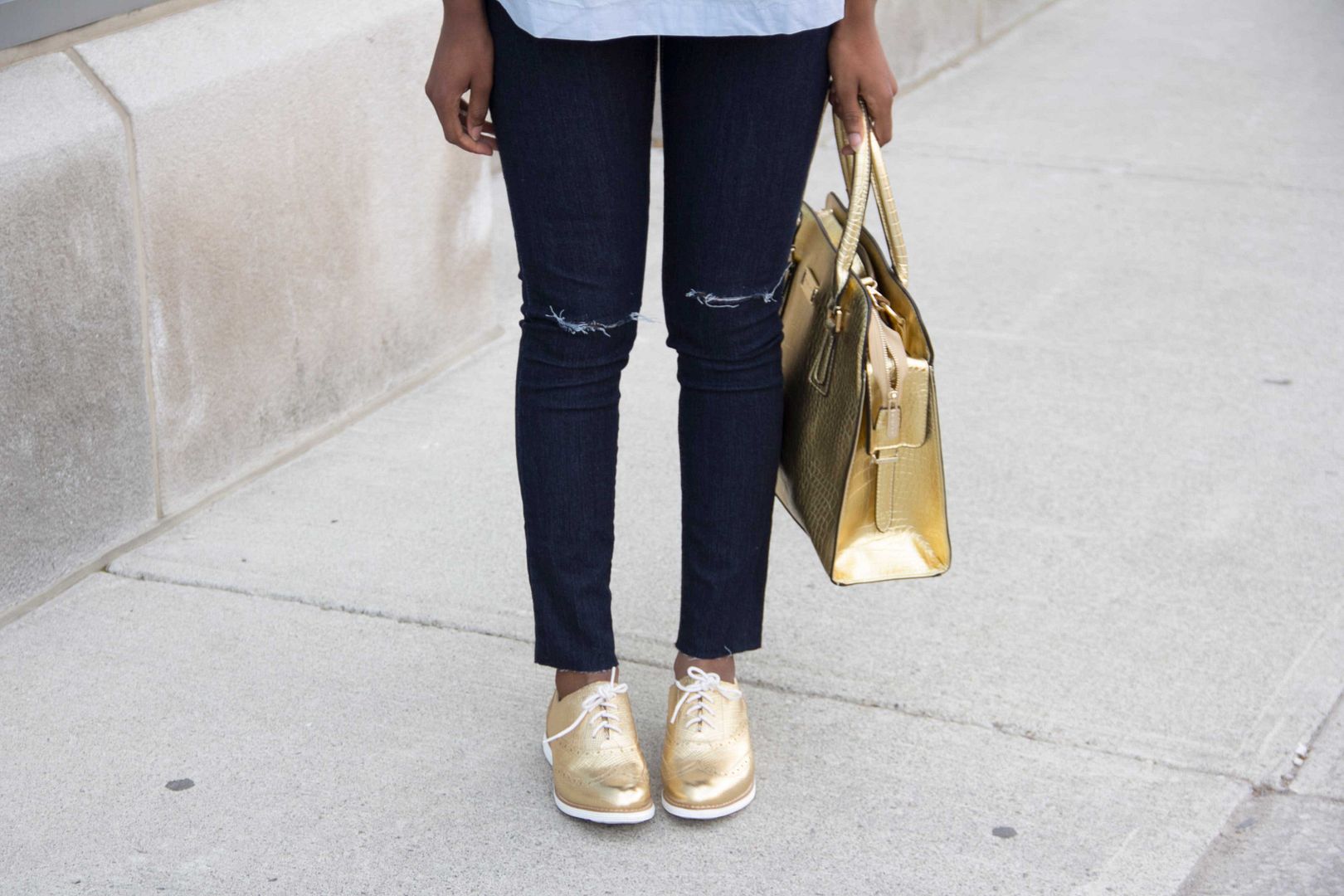 Co-ordinatingthe colour of your shoes and bag was once a fashion faux pas and the "matchy matchy" look was a definite no no. However, all fashion rules are not necessarily set in stone.
I decided to match my gold shoes with a gold bag to achieve this simple but interesting look. For some, it may be too much but for others it's just the right balance. Sometimes you must experiment and see what works for you.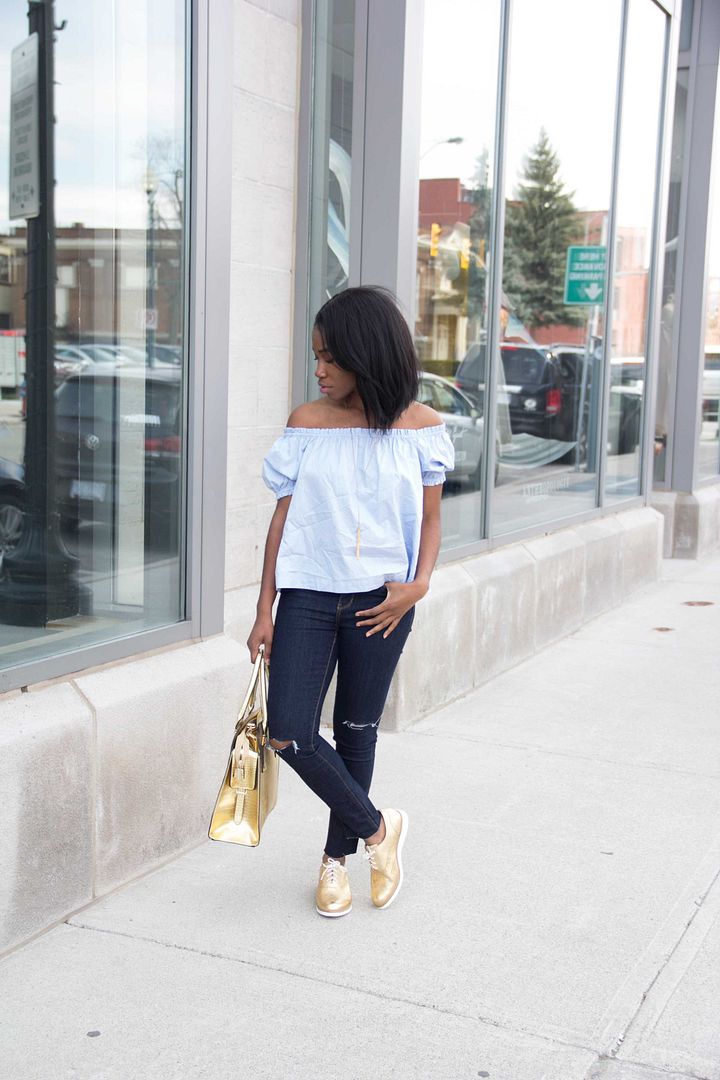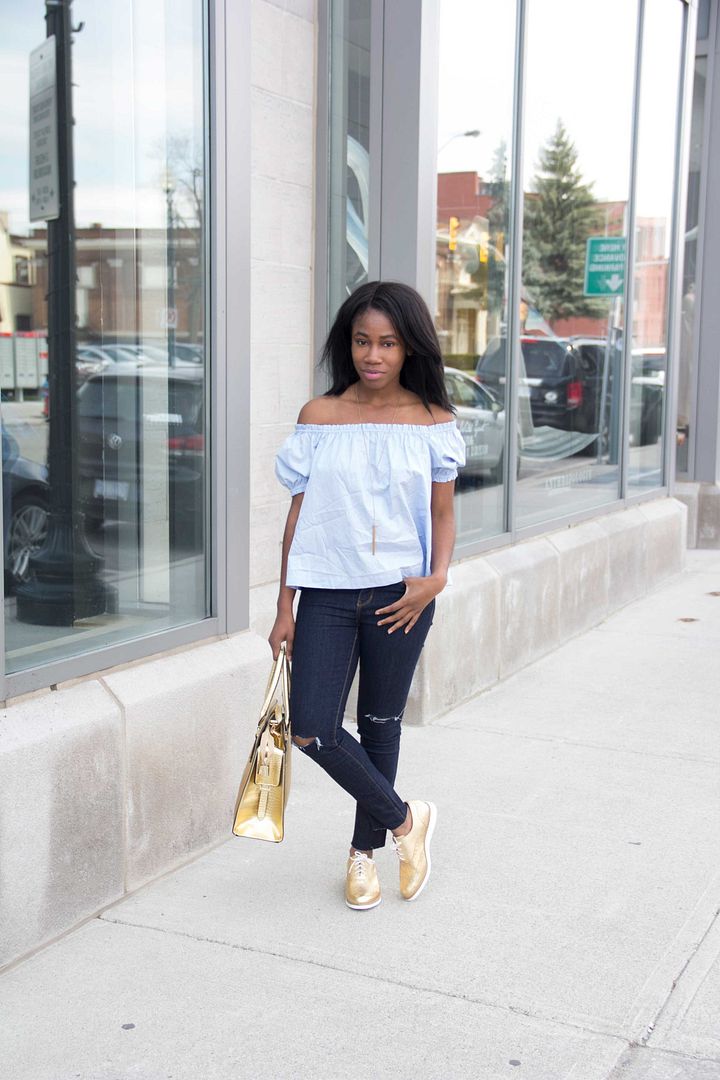 Photos by Carolina
So, don't be afraid to break some fashion rules and have fun with fashion
Hope you enjoyed the post
Until Next Time
Sincerely Miss J
Do you like to match your shoes with your bag?
Outfit Information: Top: H&M // Jeans: H&M // Shoes: Cole Hann // Bag: Mother's // Necklace: c/o The Jewelry Box, here
Stay Connected and Follow Me on Social Media
Google + // Twitter // Instagram