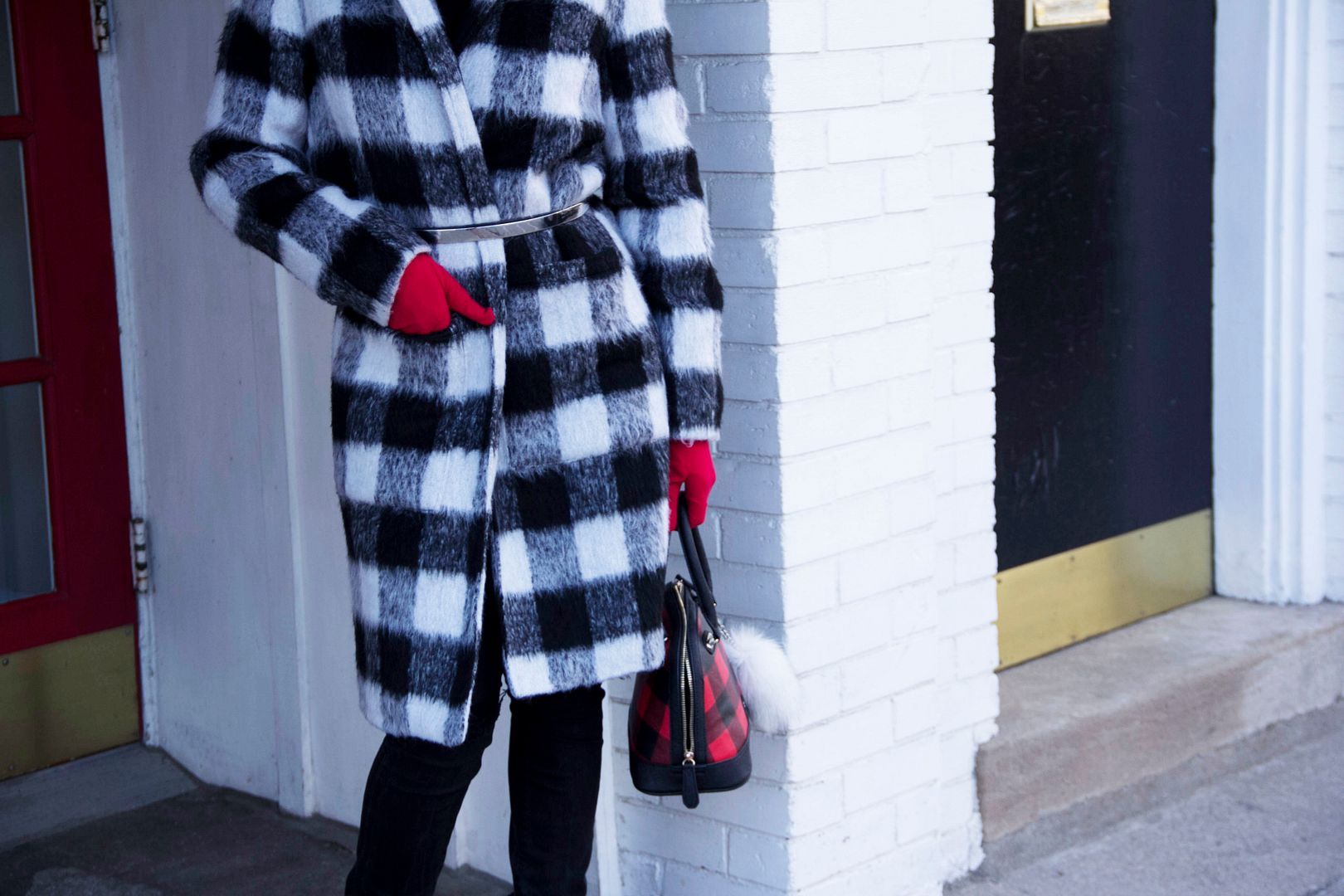 Have you ever been in a situation where you bought something due to a spontaneous impulse?Did you also get home and then totally regret your purchase? Join the club! That use to happen to me a lot. I've since learned to control that because buying on impulse can be quite dangerous due to the negative impact it can have on your bank account.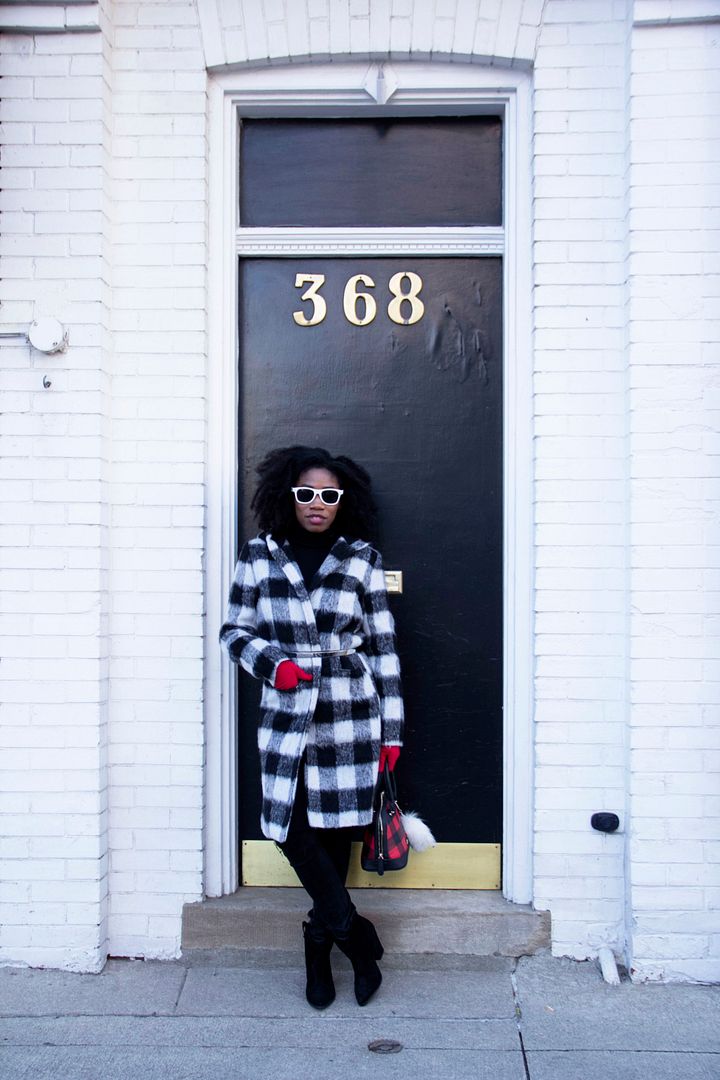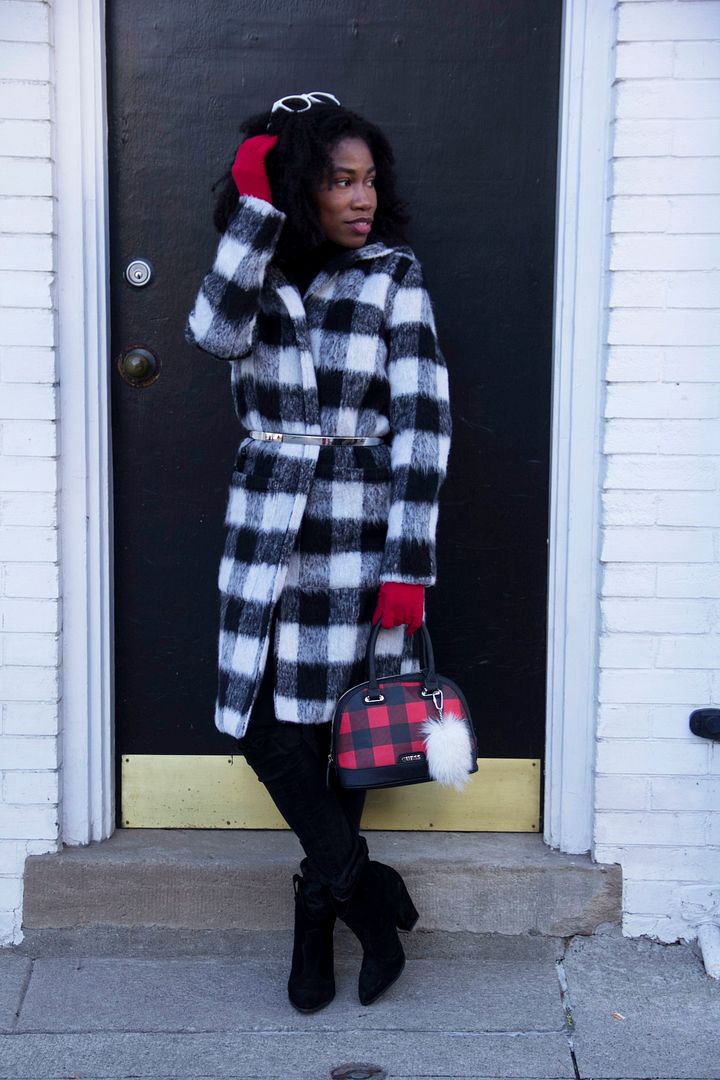 During the Black Friday sale weekend I decided to wander into Forever 21, where I found this awesome plaid faux shearling coat. I had a moment of weakness and purchased it out of impulse. The next day I really wanted to wear my new coat but there was one small problem. It was kind of cold outside. The coat became extremely impractical because it has no zipper or buttons. My mind was torn and I immediately regretted the purchase as I started to think how limited the coat was in the current winter climate. The coat is actually pretty warm but I could not close it and it was unreasonable to expect to hold the jacket closed at all times. So, instead of returning it for a credit note. I decided not to fuss and figured out a way to make the best of the situation. So, I decided to partner it up with a sliver belt, and viola this outfit was born!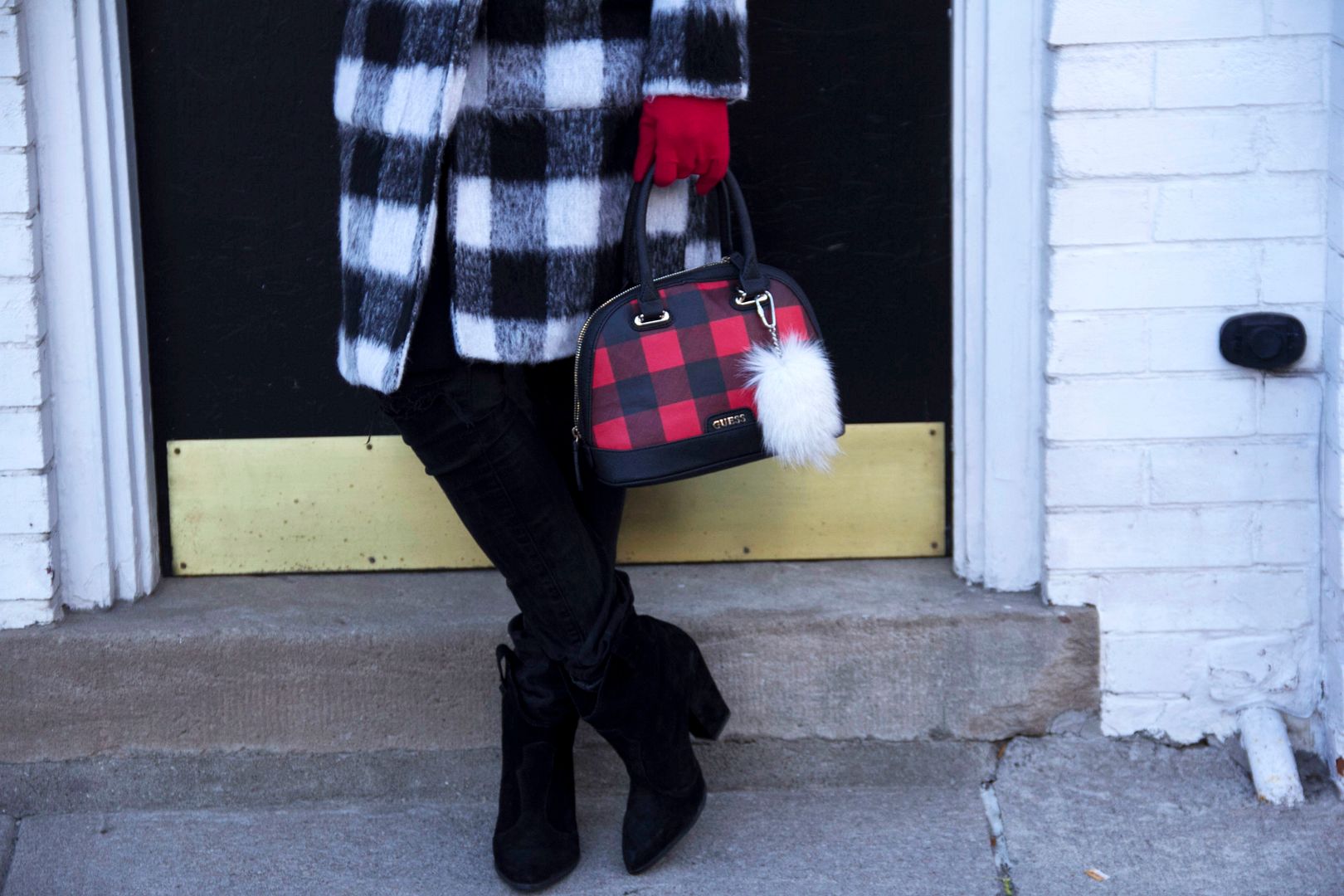 Photos by Carolina P
I also decided to add some festive cheer by adding accents of red to the monochrome color palette. The moral of this story is regardless of the bad clothing purchase or a bad life decision. All is not always lost and sometimes the situation just requires a bit of brainstorming to come up with a solution or the situation can be used as a good learning experience.
Hoped you enjoyed the post
Until Next Time
Sincerely Miss J
Have you ever felt that way about a purchase or a recent life decision? How did you deal with it?
Outfit Information: Coat: Forever 21 (here) // Belt: Dynamite // Bag: Guess Outlet// Jeans: thrifted // Boots: Zara // Gloves: Le Chateau
Stay Connected and follow me on social media
Google + // Twitter // Instagram