Hello everyone! I know! How dare I leave everyone hanging for so long, and how crazy of me to build this little corner on the internet and abandon it like that. Well, I can explain, at least I think I can. I have been hiding in the real world. Unfortunately, I was sick for awhile, and was consumed with an endless stream of school work.
So, I'm back with a quick outfit post and also to announce that sincerely miss j is now on twitter! Please follow me at @sincerelymissj or click the twitter button on the right of the screen to follow.
Today's outfit is very causal, and pretty effortless. This hat from H&m was a hit, I had 3 people ask me where I got it from. Unfortunately, I got it last season. Well I shall be back soon!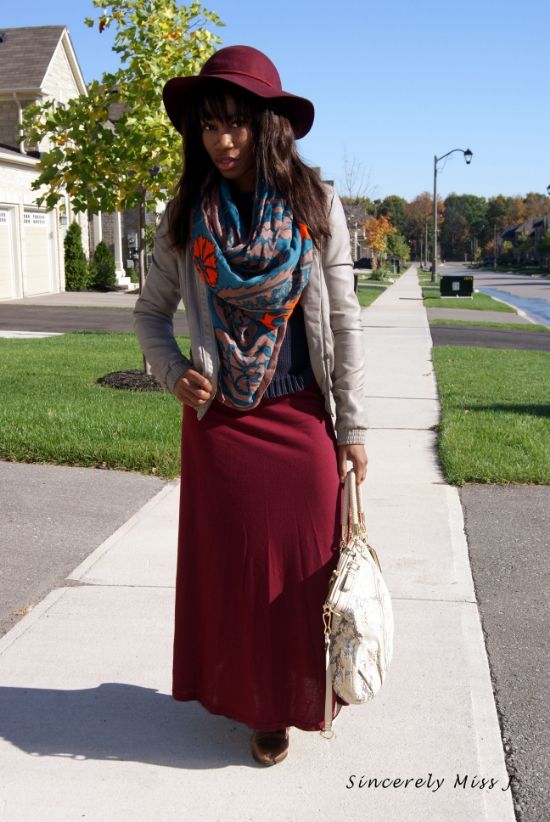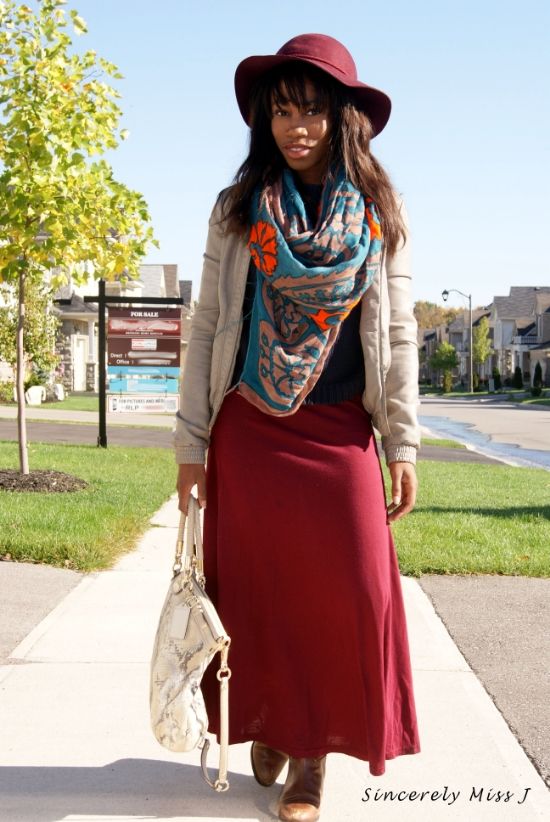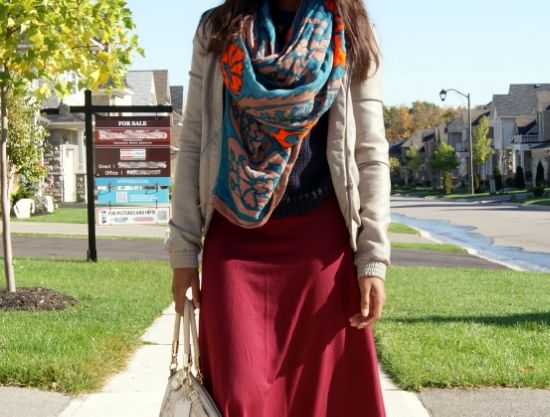 Until Next time,
Sincerely miss j
Outfit Information:
Hat: H&m
Jacket: Somewhere in Italy
Sweater & boots: thrifted
Scarf: Guess warehouse sale
Maxi skirt: Mode Star
Bag: Coach