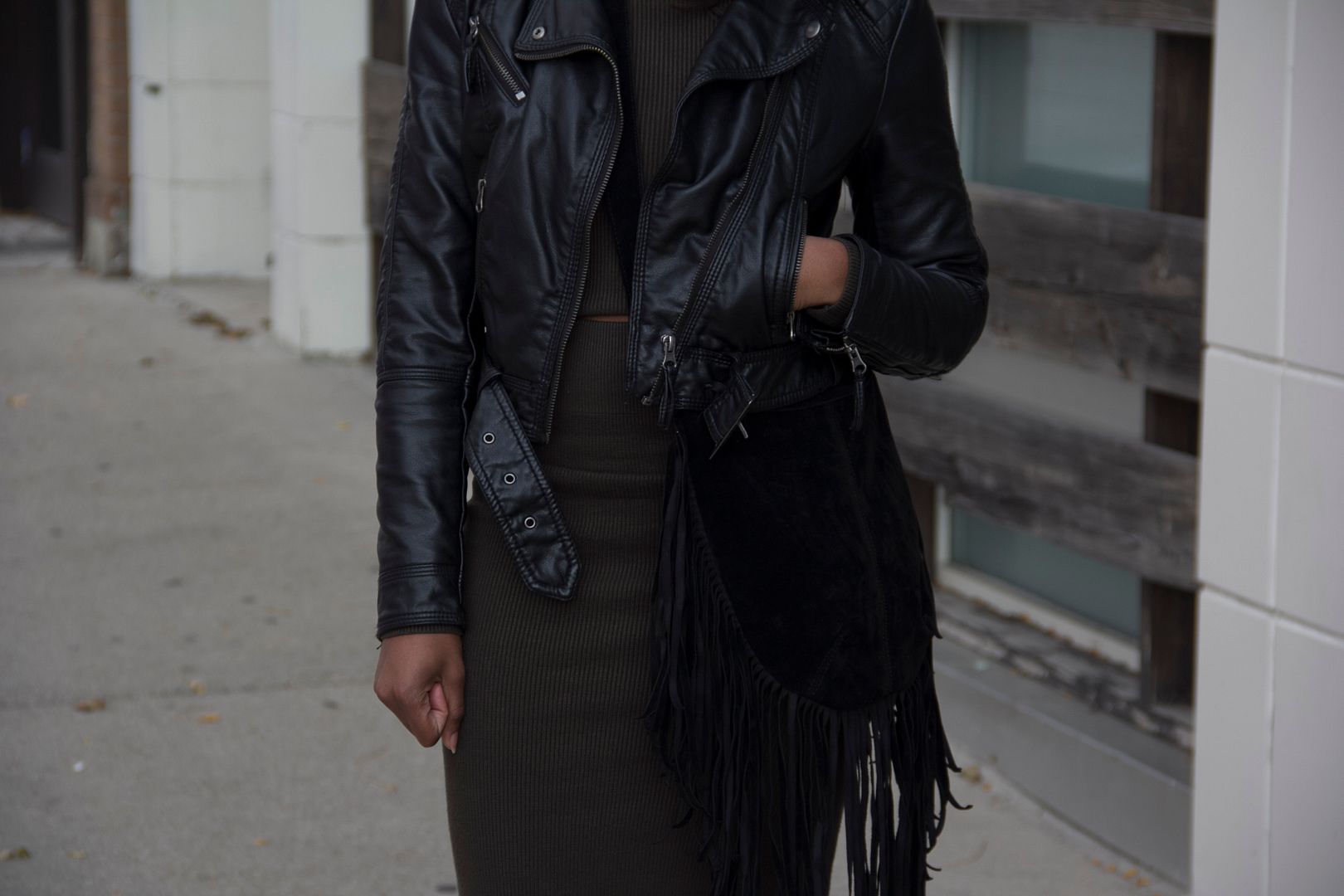 I usually shy away from the body con fit, especially if it's a spandex material. Just because I don't find them very comfortable and appealing on me. However, when I found this ribbed crop top and midi two- piece set from Express Clothing, I knew I had to have it.
I'm loving the army green color and the heaviness of the material which makes it perfect to wear during the fall. I decided to pair it with my leather jacket and these lace up booties I got years ago.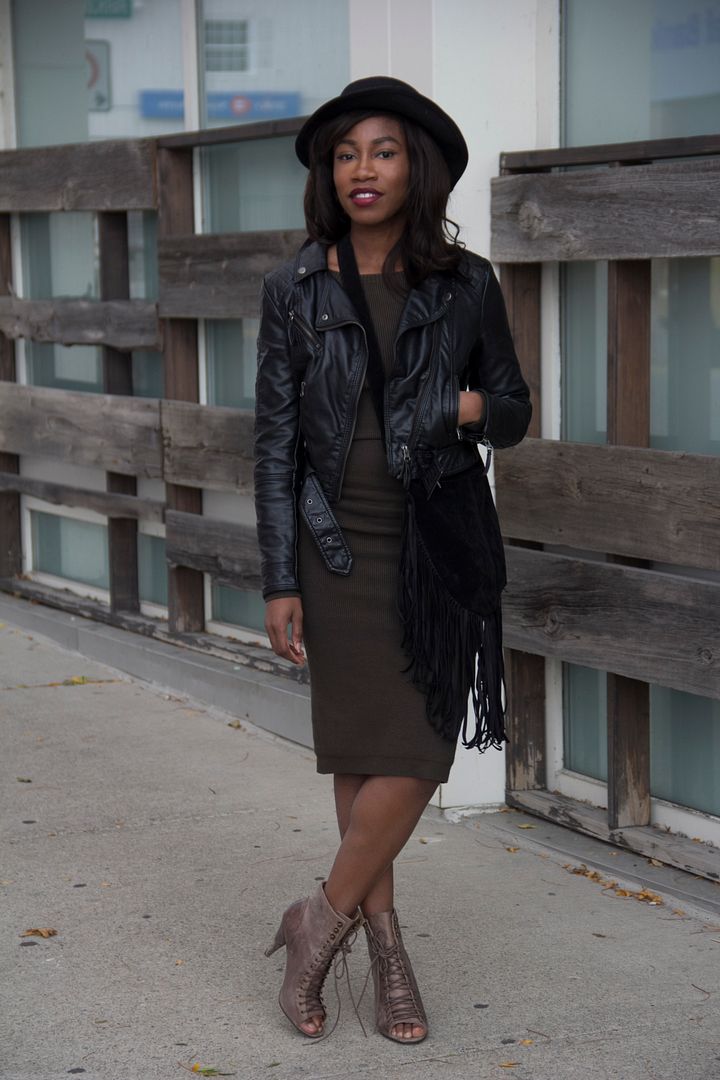 One of the reasons that I could not post as often as I liked was that I had no one to take images of me for the blog. My little sister has been awesome but with her in school and often so busy, it made it hard. So, how fortunate was I when I ran into a fellow blogger from the Carolina Pinglo blog. Who happens to live the next street over. We now collaborate together to take each other's pictures.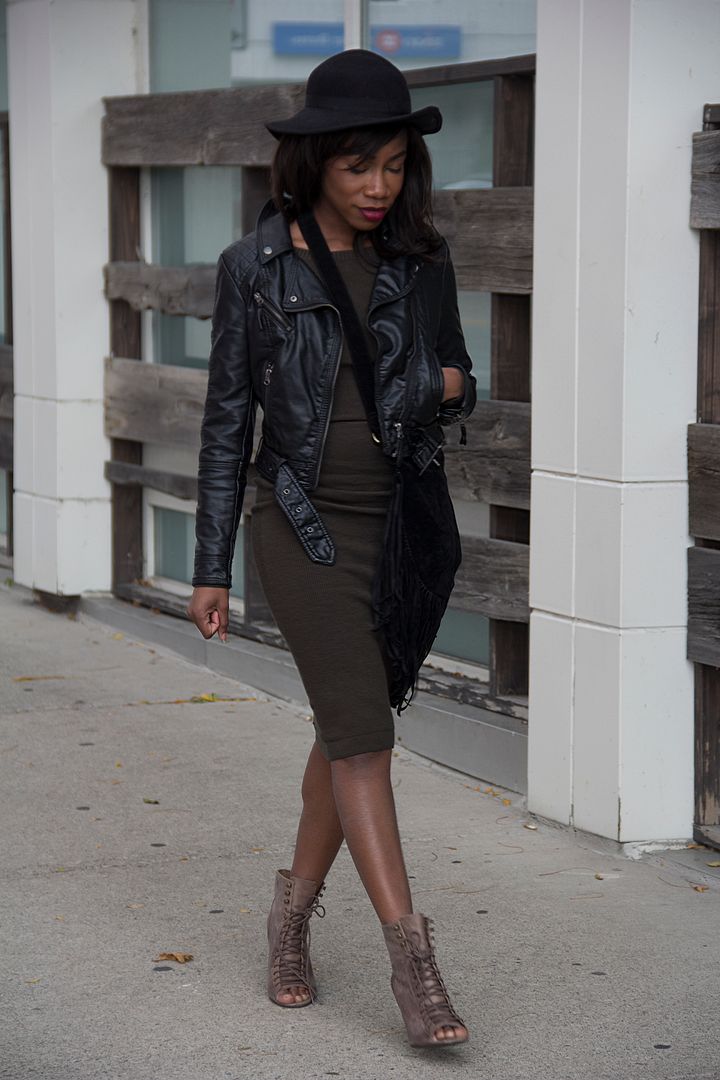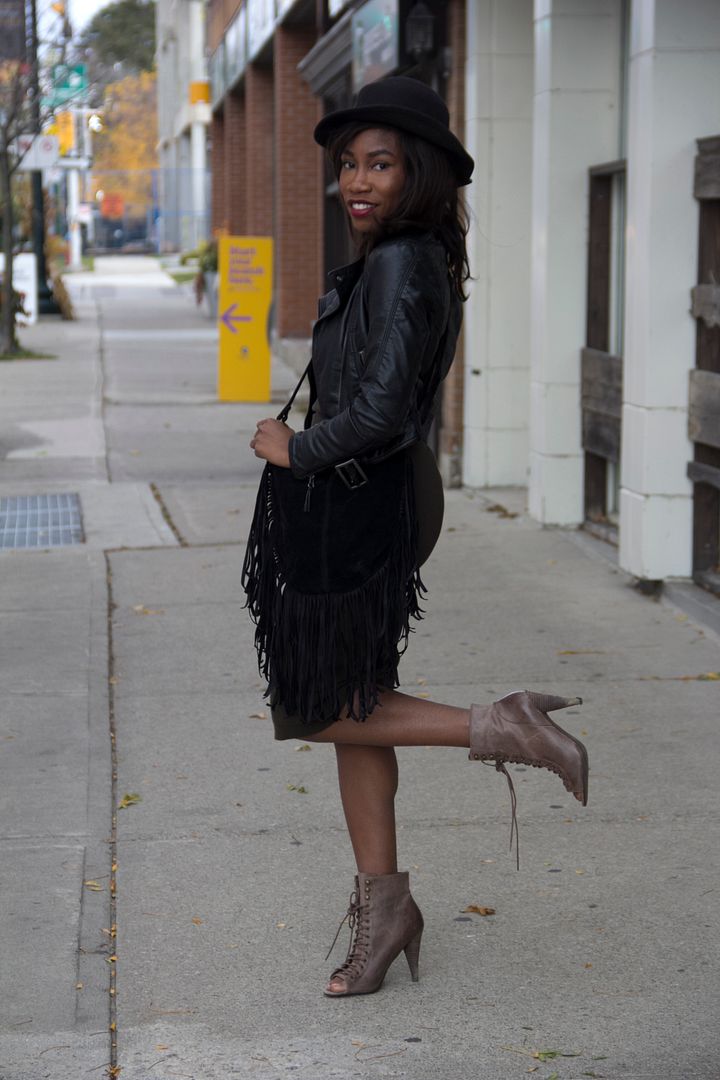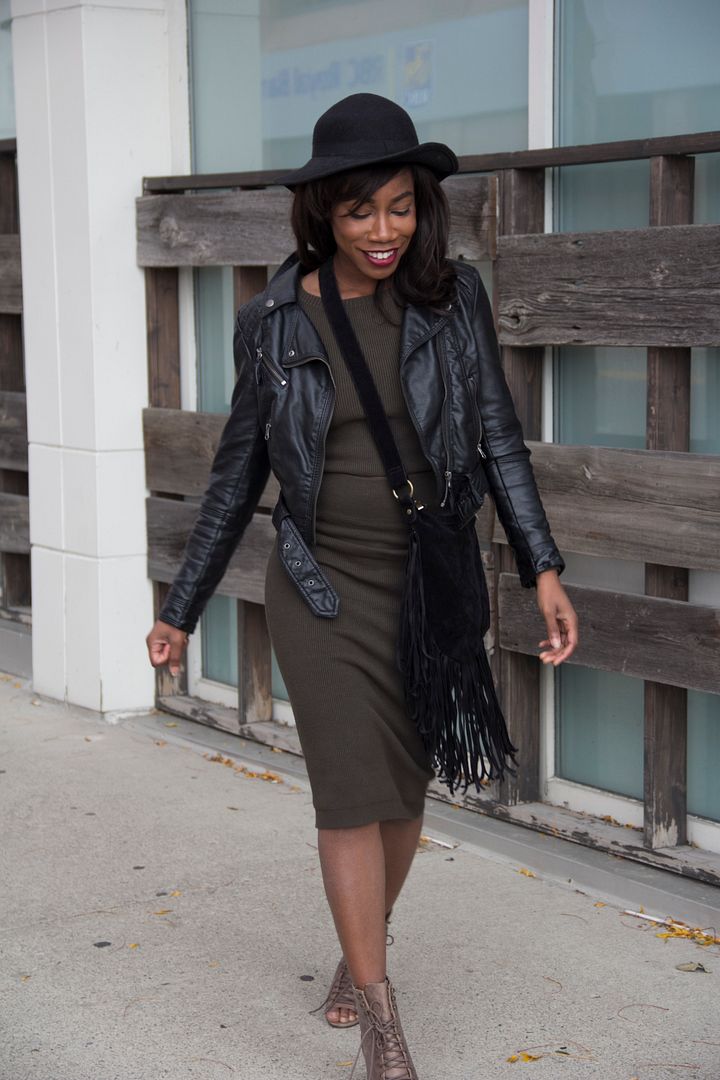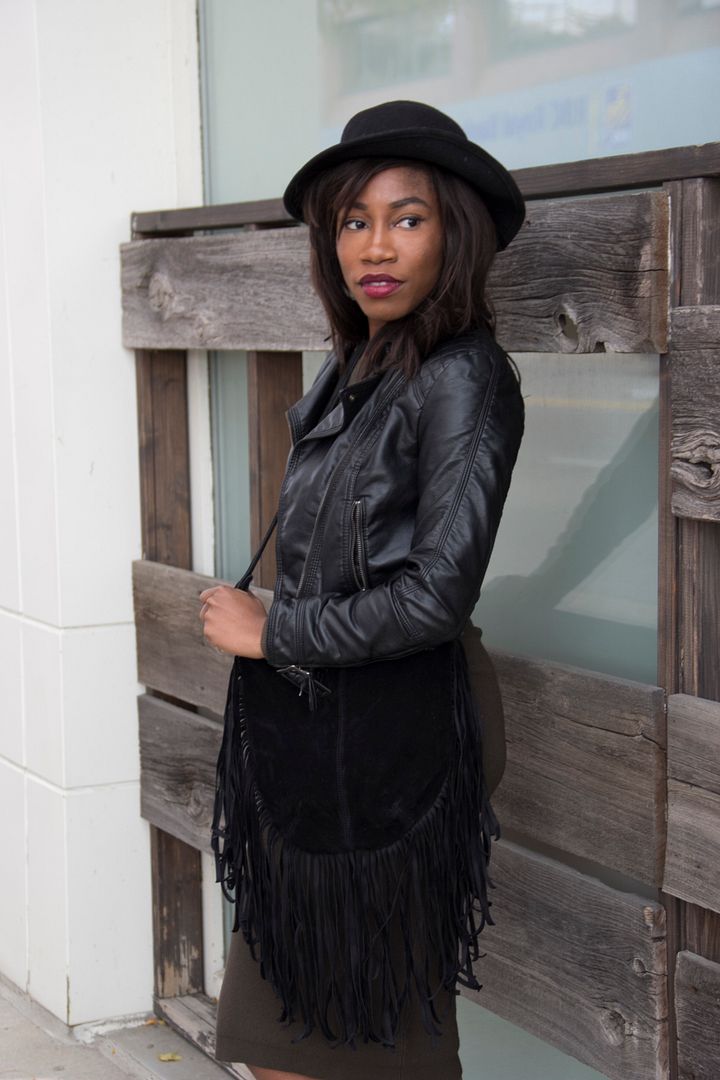 Photos by Carolina Pinglo
Hoped you enjoyed the post
Who takes your pictures for your blog?
Outfit Information: Jacket: H&M // Sweater: Express Clothing ( here) // Midi Skirt: Express Clothing:( here ) Fringe bag: Thrifted // Booties: Aldo
Stay Connected