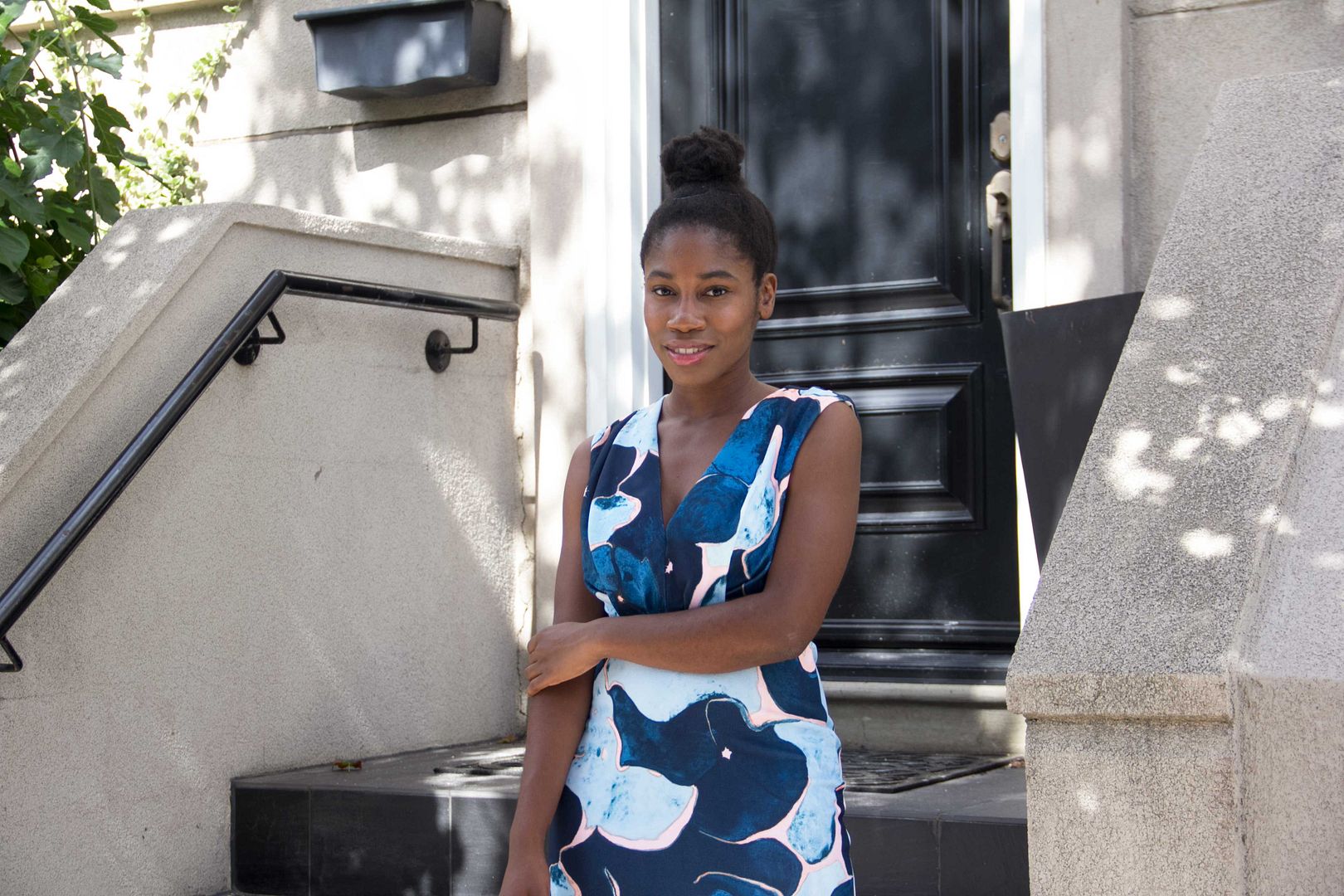 During this past week I reached a milestone and turned 30. I still have mixed feelings about it because on one hand I am excited for what is ahead and on the other hand I have reached a realization that I am getting older and time is ticking very quickly. I look back on my early 20s and feel like I can't really remember too much but I do remember not having a care in the world and only having to focus on school. Now, I'm juggling loads of responsibilities and roles.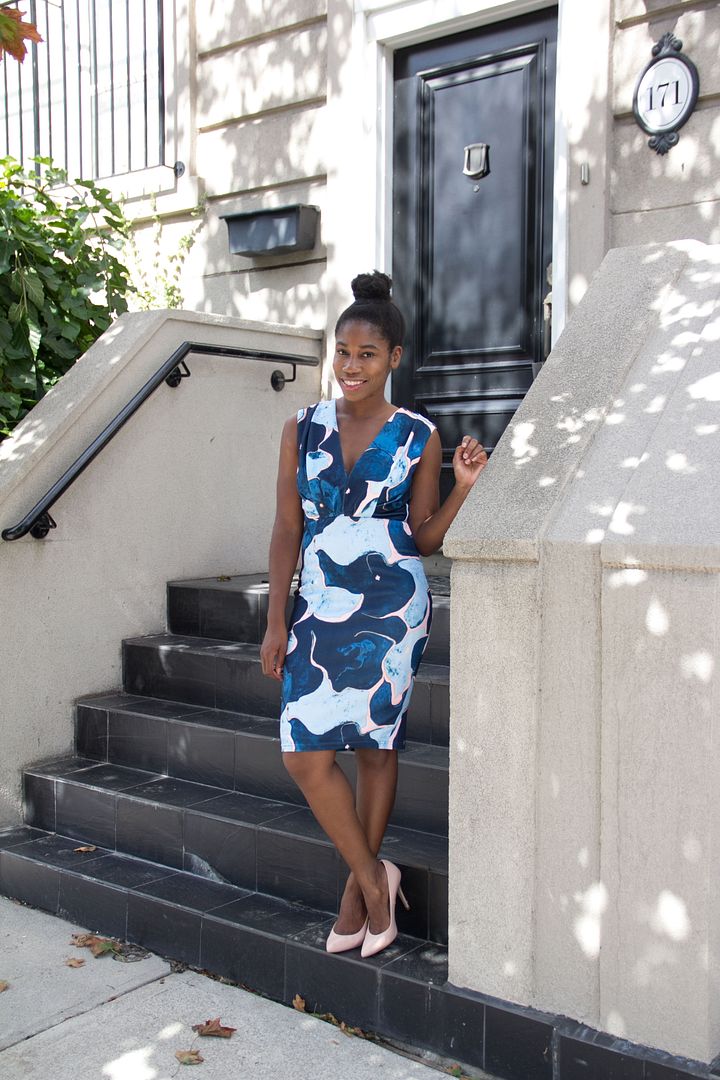 In terms of style, a lot has changed for me especially compared to my early 20s. I use to make jeans and a t-shirt my uniform of choice, and was more concerned with the brand than the actual style, material, or fit. Fast forward to today and I can describe my style as modest, tailored, colourful and varied.
For my birthday I decided to wear this beautiful dress from Boa Boutique, a fashion forward boutique with unique pieces at a reasonable price. I fell in love with the color, print and the fit. It's body hugging but still modest enough to wear to various places. The great advantage of shopping at smaller boutiques like Boa is that the pieces are stocked in small amounts and are unique.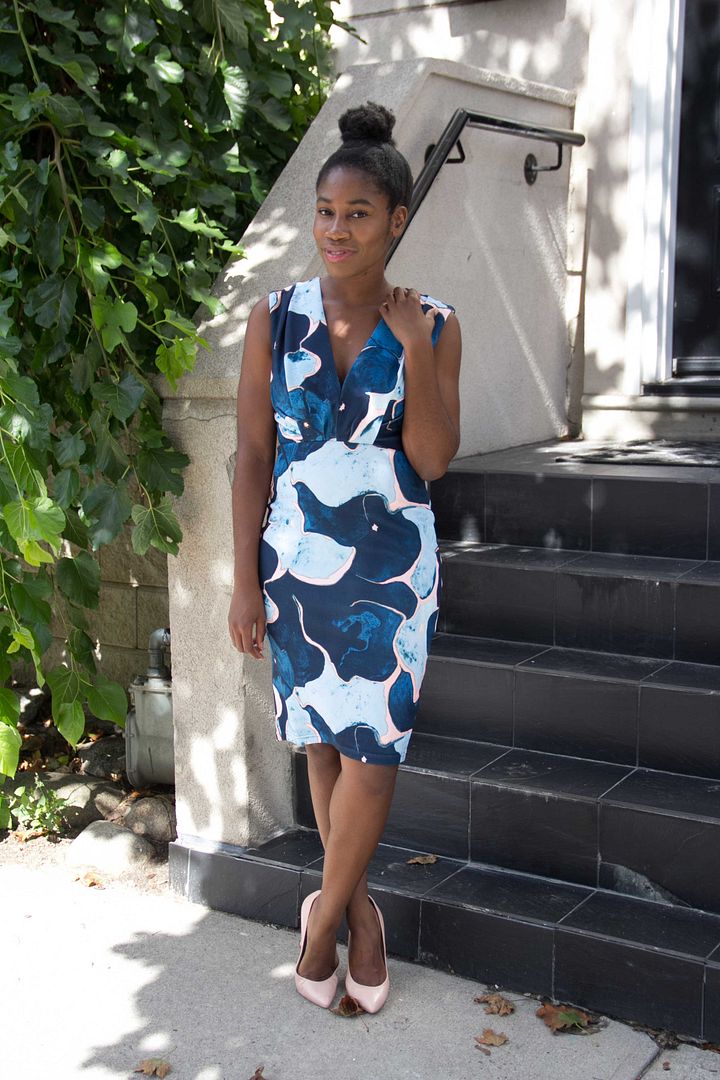 Now that I'm 30, here are 5 things I can reflect on that I learned about style:
1. Less is more, no need for so much bling
2. Sexy does not mean short shorts and cleavage. You can be sexy and covered
3.Your bag and shoes don't need to match
4. The fit is crucial to making any outfit look great
5.Bargain shopping and waiting for a sale is key
Hope you enjoyed the post
Until Next Time
Sincerely Miss J
What have you learned about your style as you get older?
How would you style this dress?
Outfit Information: Dress:c/o Boa Boutique // Shoes: Top Shop
Stay connected and follow me on social media
Google + // Twitter // Instagram