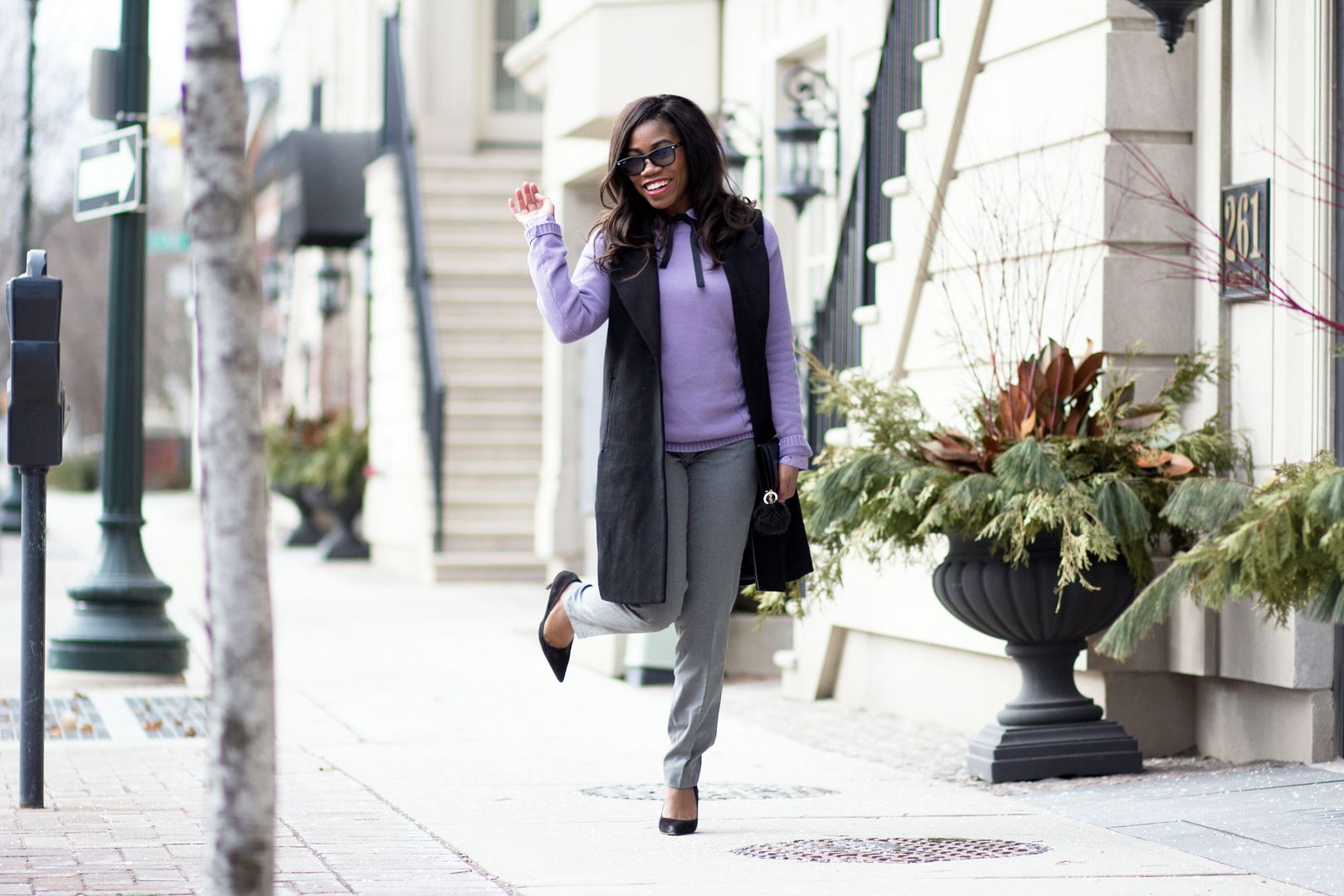 If I start wearing spring colors now, will spring come sooner?
Whenever I'm feeling the winter blues, I often try to add pops of color to my wardrobe. Although some offices may be more conservative than others, you can still get creative and not have to resort to the same black, brown, and grey palette.
If you are in a more conservative work environment and would like to wear more color, avoid wearing multiple bright colors at once. Pick one color to be your focus.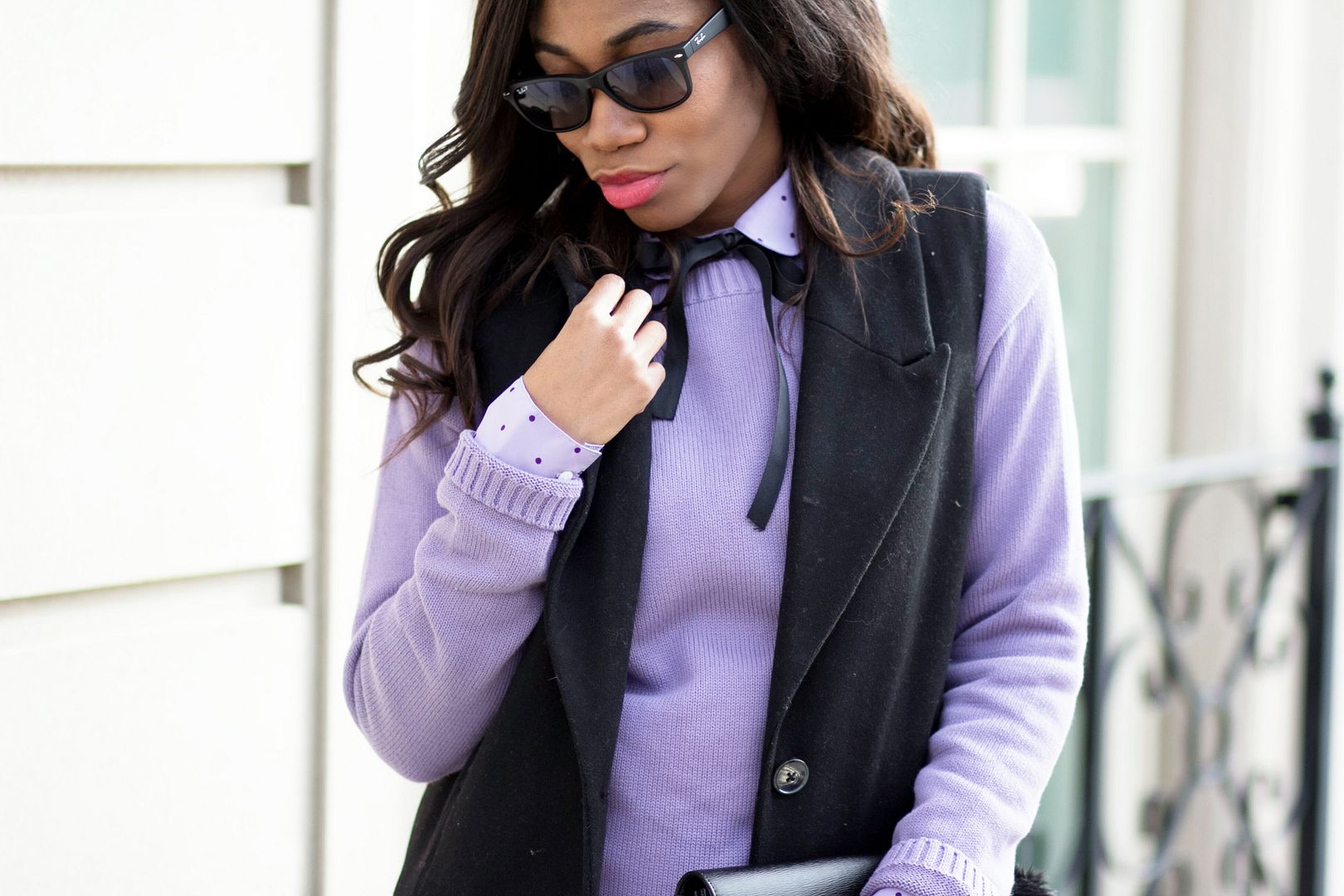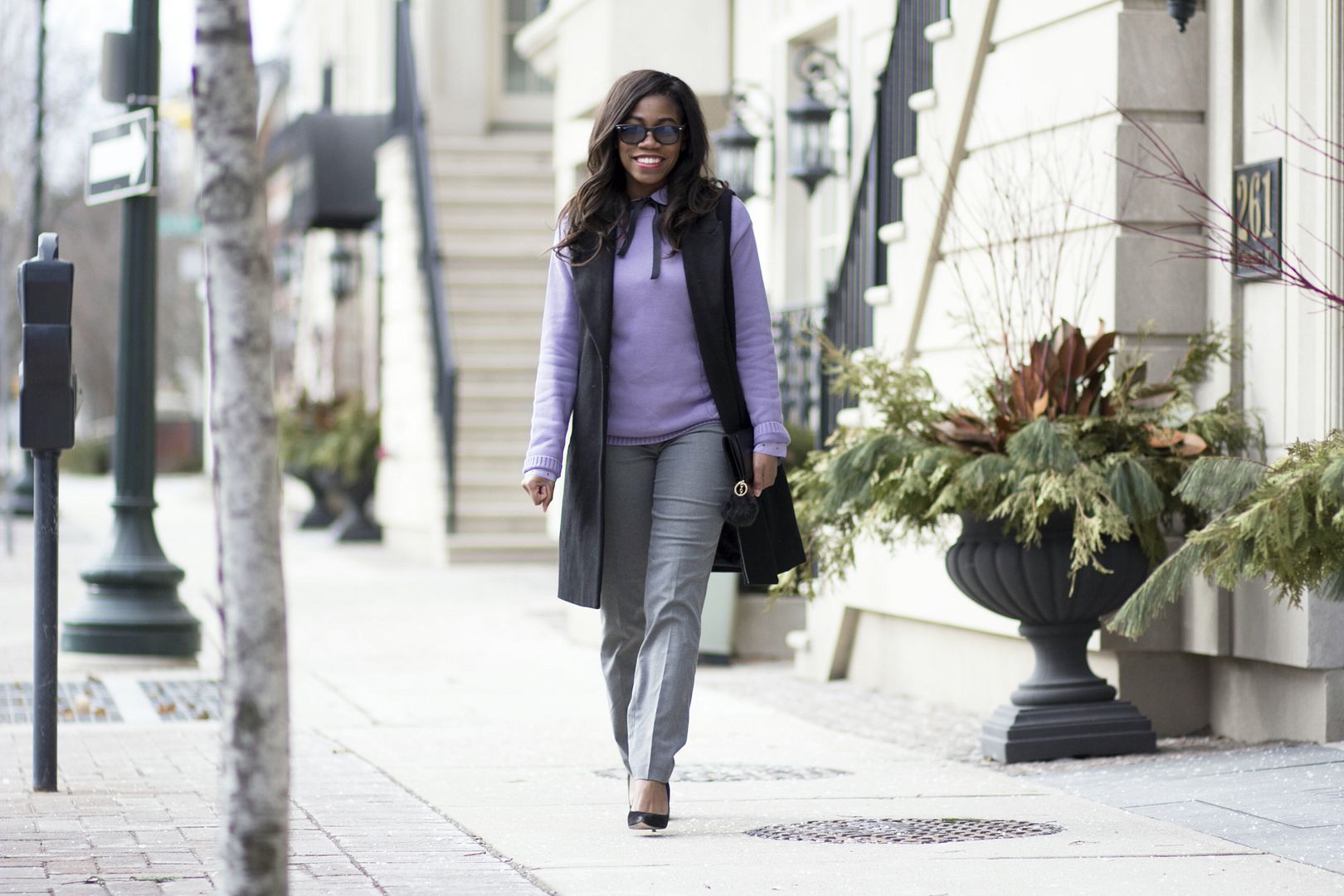 I chose a violet color to be the central color of this outfit, then grounded it with a black vest and grey trousers from Sears Canada.
I was still able to add color, but it is still fairly conservative and office appropriate. If your work environment is a little more liberal, you can also add patterns as well. For more about patterns at work, check out my post entitled Fun Work Wear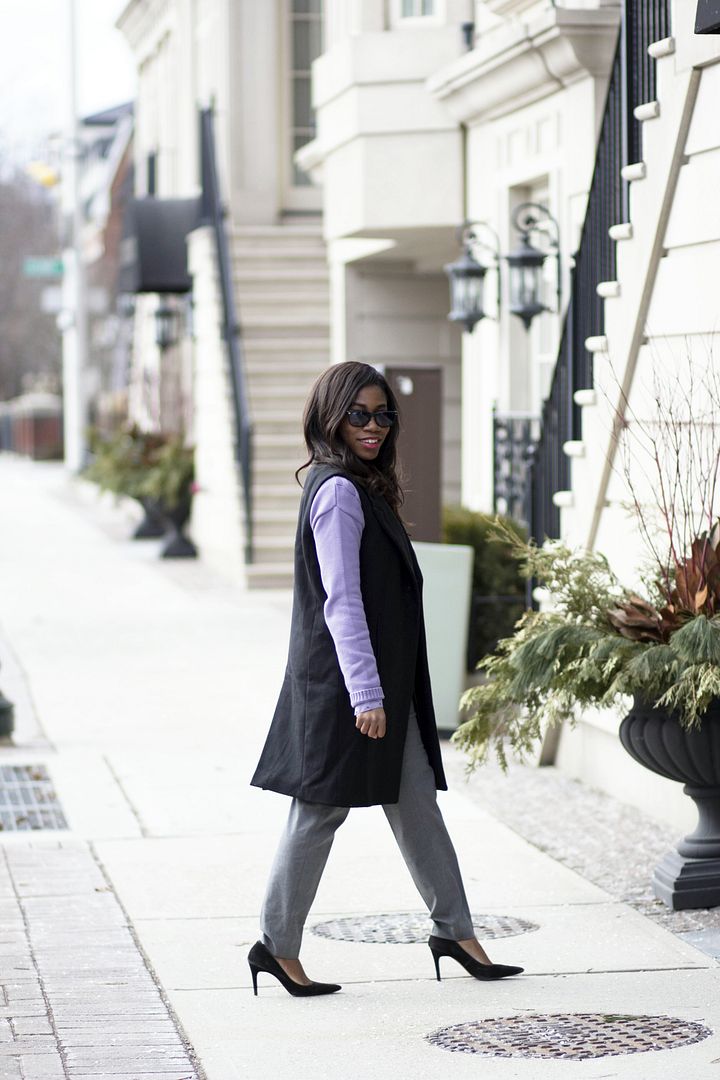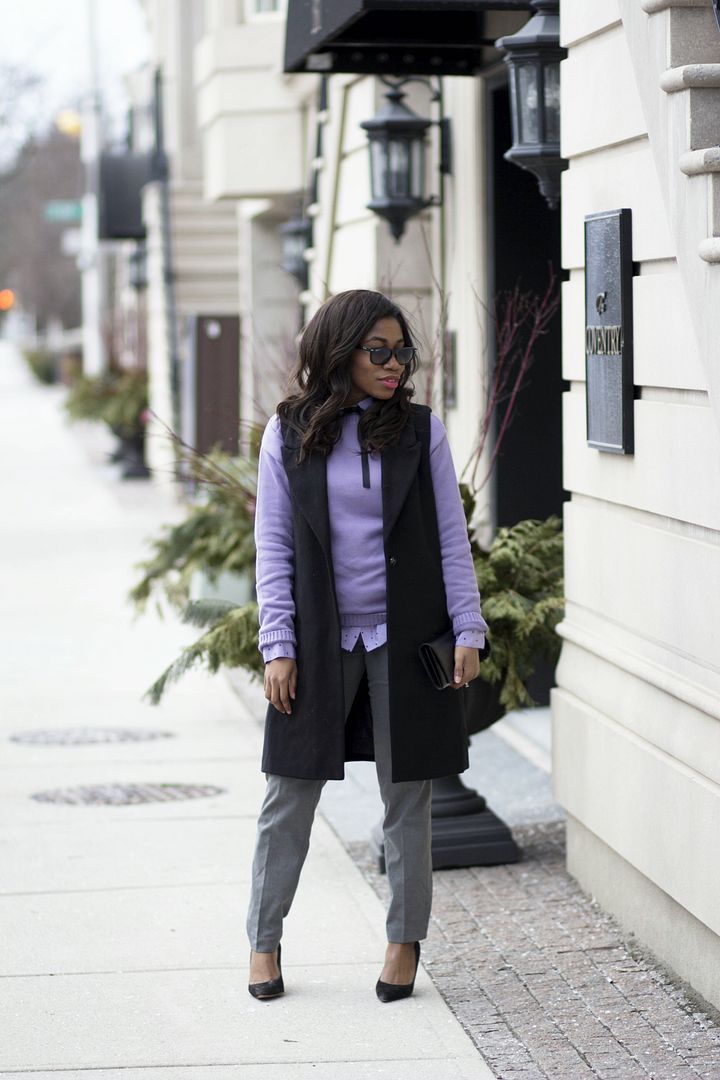 Hoped you enjoyed the post!
How do you get creative with your work wear? What colors do you love to rock at work?
Until Next Time,
Sincerely Miss J
Outfit Information: Vest, Sweater, Blouse, Pants c/o Sears // Shoes: thrifted // Bag: Danier
Never Miss a Post