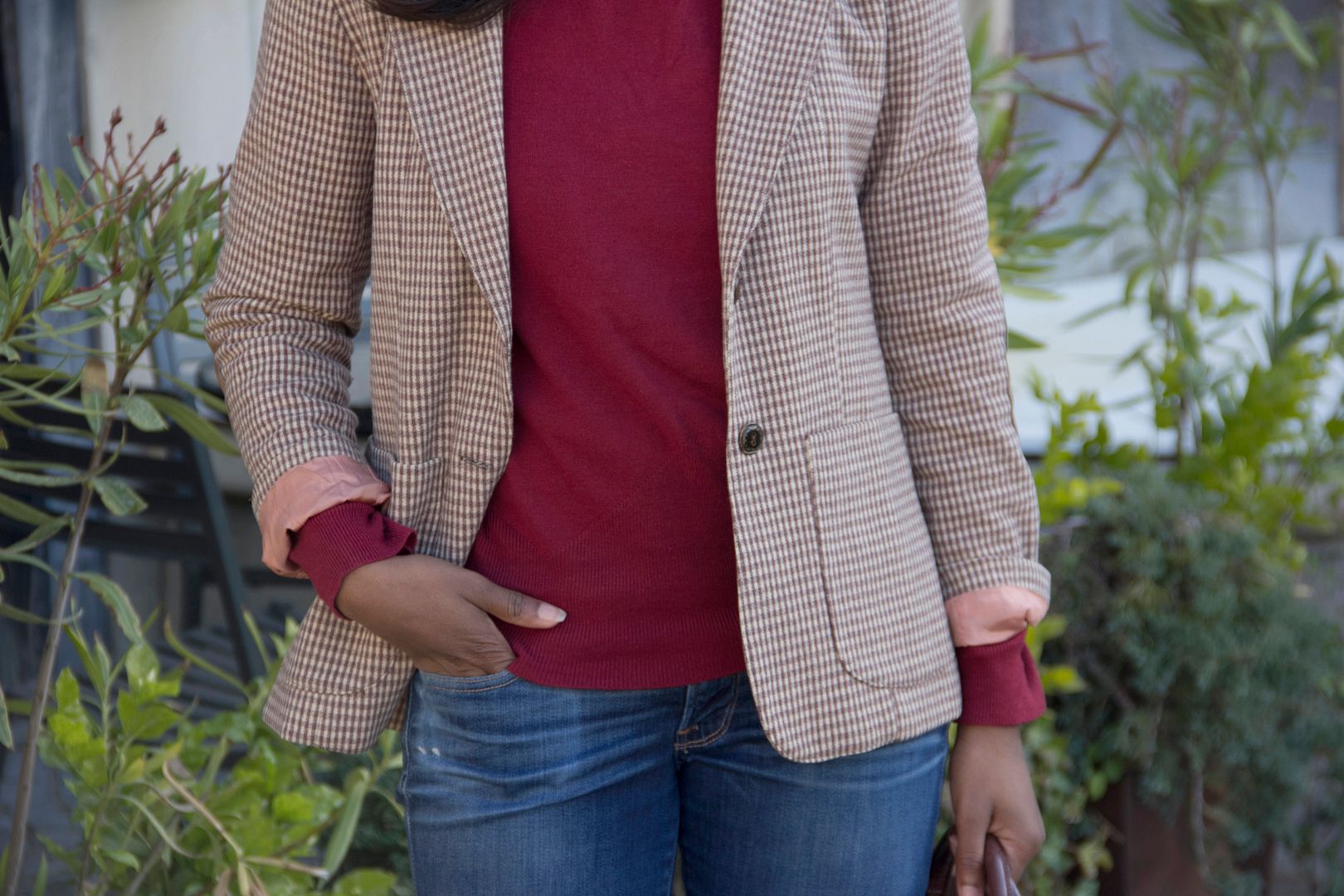 A few years ago I had purchased this houndstooth patch work elbow blazer from the thrift store. Ever since then it has been lovingly dubbed the 'Old Man Blazer' (or OMB for short) by my family and friends. Maybe, it does look like something your grandfather would wear but I had fallen in love with the texture, the colour, and the patches on the elbows.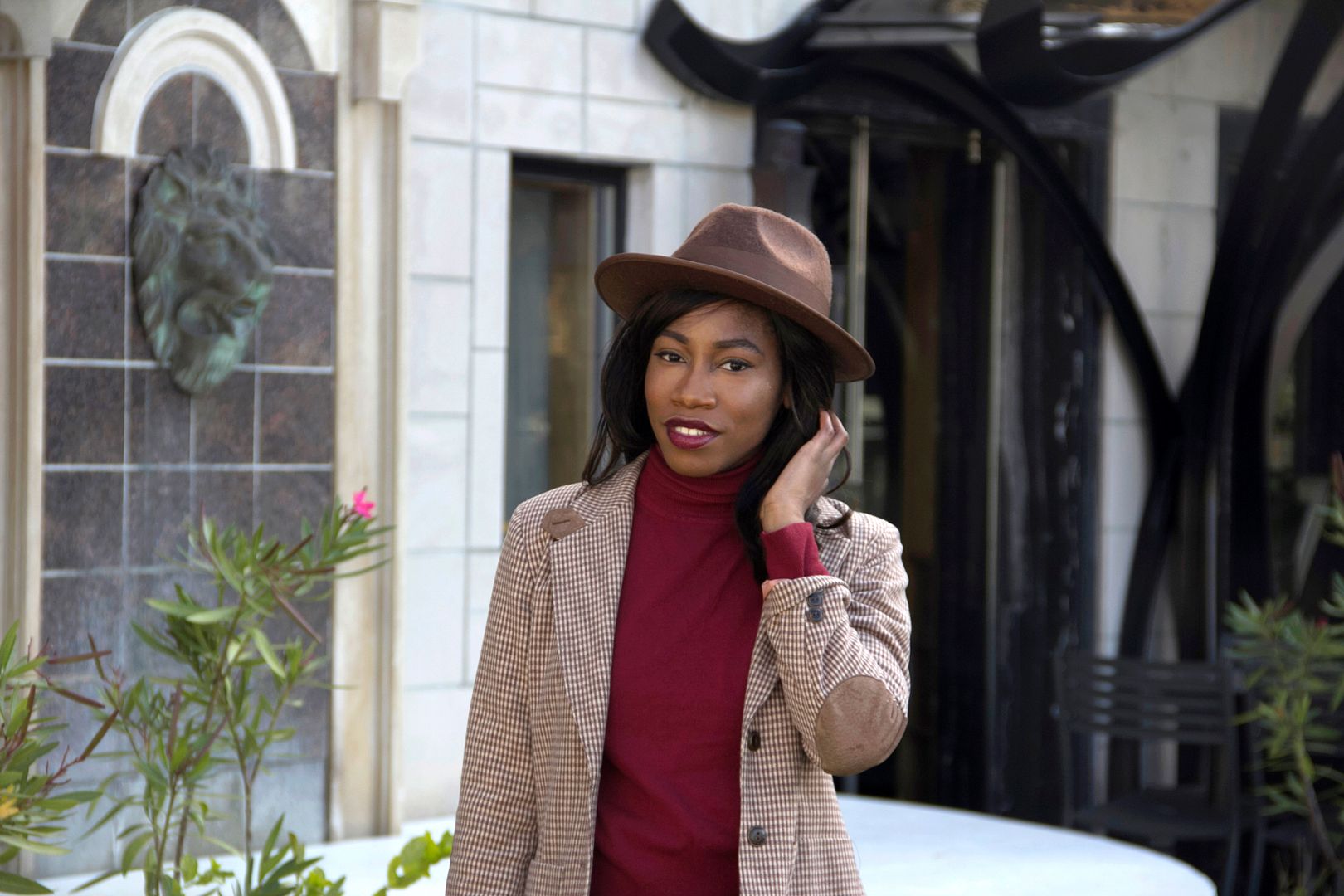 Now recently, I have seen the small rise of the old man blazer at stores like J Crew, Zara, and H&M.
I love softening up more masculine influenced items and am excited that this trend is picking up again! I decided to keep the look simple and casual by pairing my blazer with a wine coloured turtleneck and classic blue jeans!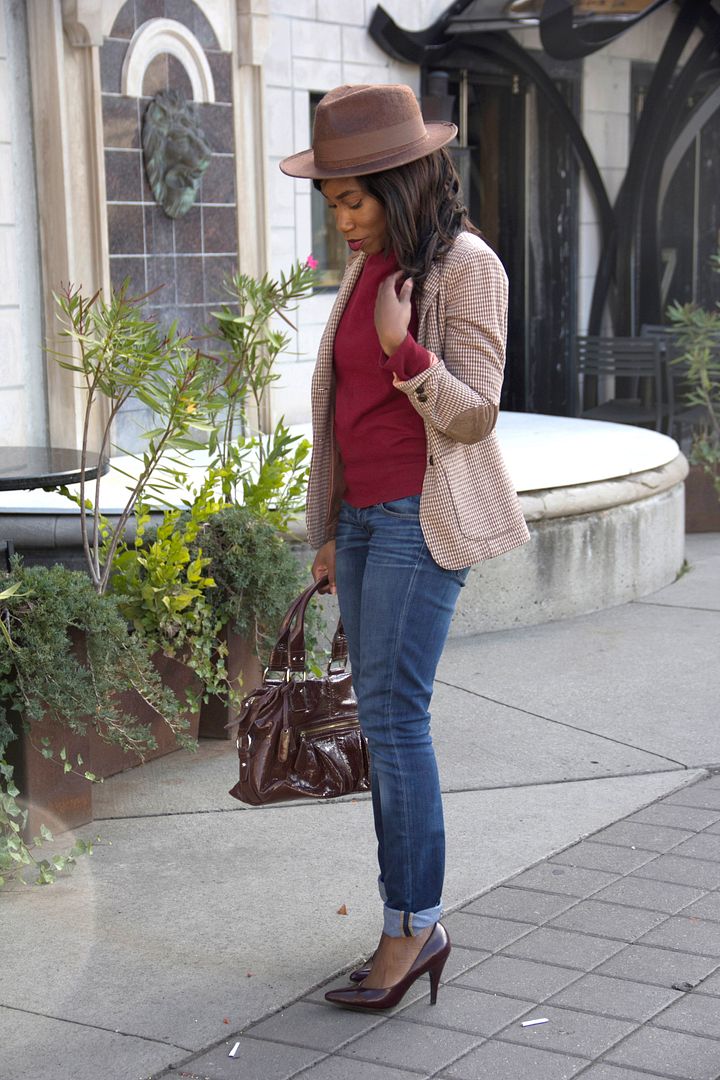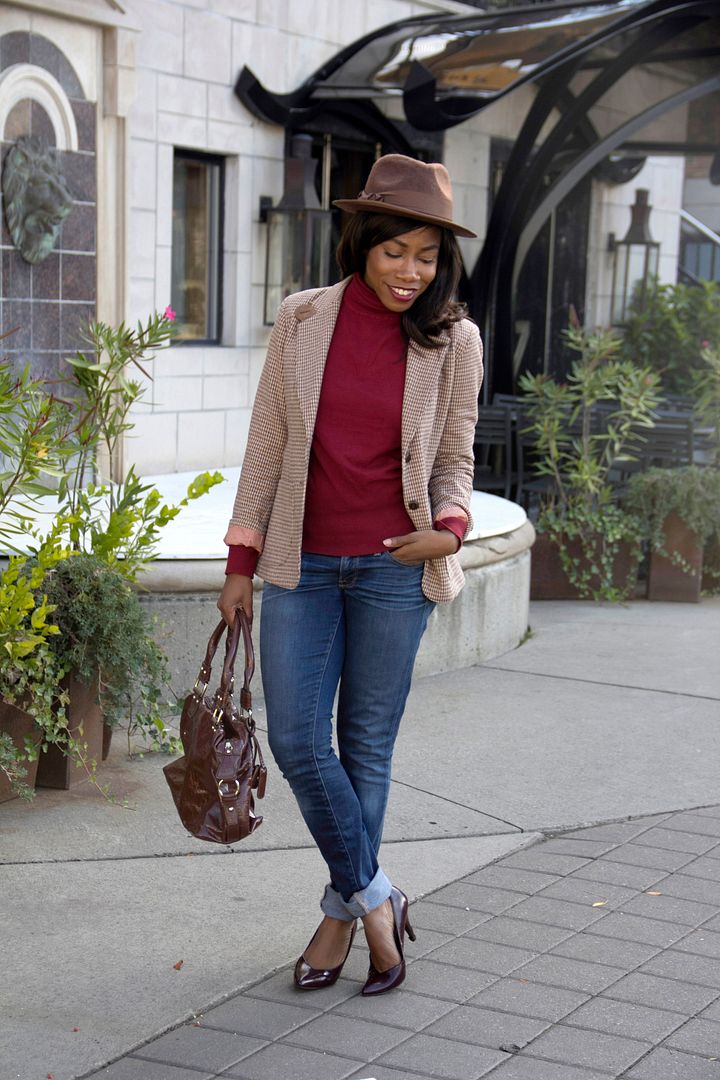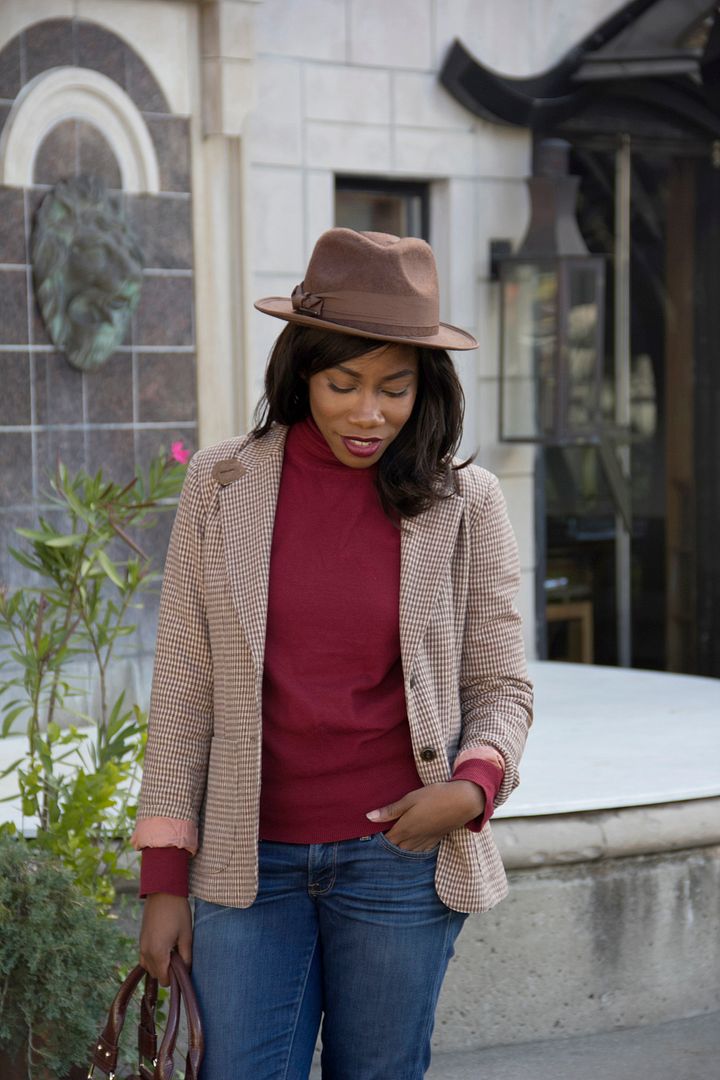 Photos by Carolina Pinglo
Hoped you enjoyed the post
Would you rock an OMB?
Outfit Information: Blazer: Thrifted ( similar here) // Turtleneck: Thrifted (here) // Jeans: 7 of All Mankind Store // Bag: Liz Claiborne (Mother's) // Hat: Unknown // Heels: Thrifted
Stay Connected
Google + // Twitter // Instagram