Hello everyone,
Tis the season to flaunt your holiday glam looks! When I think of holiday glam, I think of sparkles, beading and sequins. So what fun it was to have this week's theme for Thrift Thursday be holiday glam.This outfit is versatile enough to be dressed up or down, and can be worn to Thanksgiving dinner, Christmas parties and gatherings, or a semi-formal New Years eve event. I purchased the top at a hip secondhand store in downtown Toronto. The skirt is actually a dress, that I purchased a while back, but I decided to throw the beaded top over the dress to make it look like a skirt. I decided also to pair the outfit with boots for a more causal look and because it' s really cold here.
What are your thoughts on the outfit? What are your go-to items to add holiday glam to your look?
Also, I want to wish all my American readers a Happy Thanksgiving , please be safe.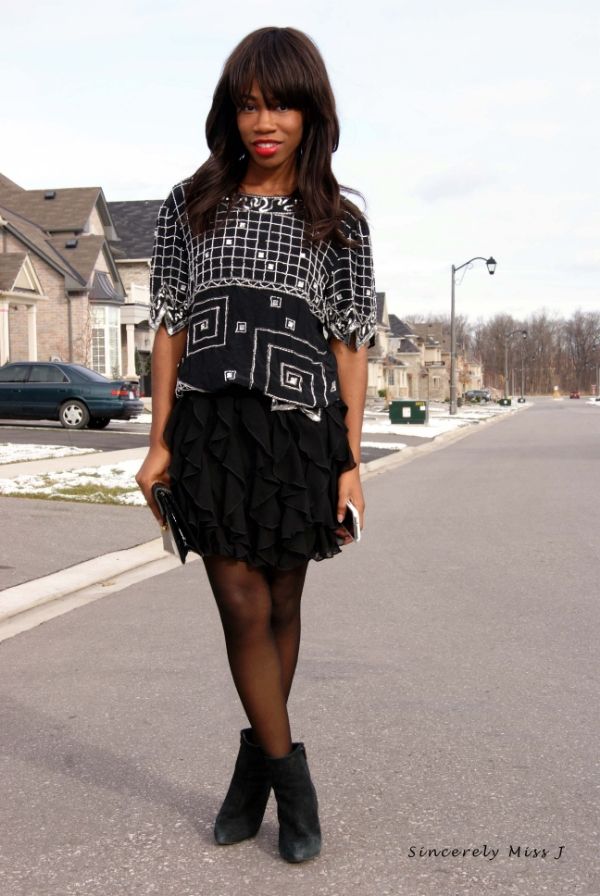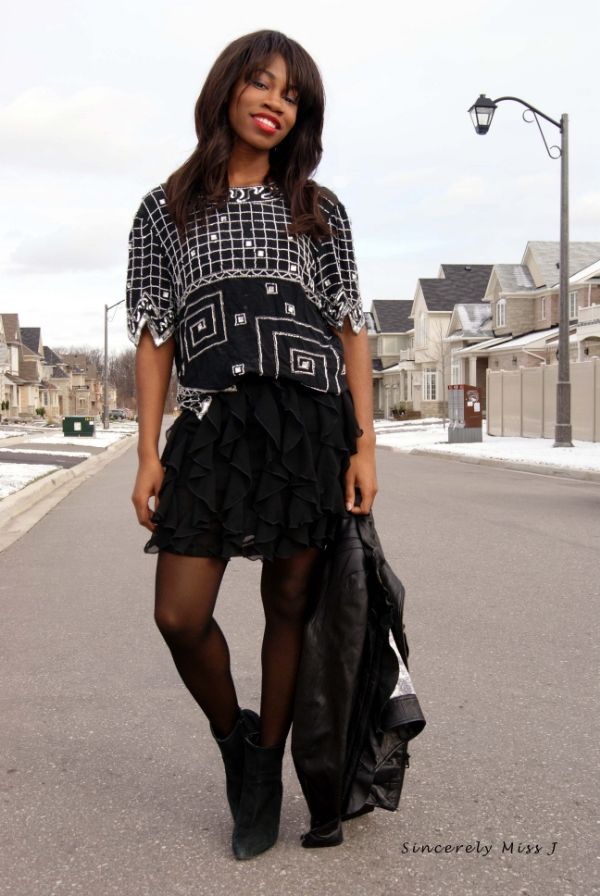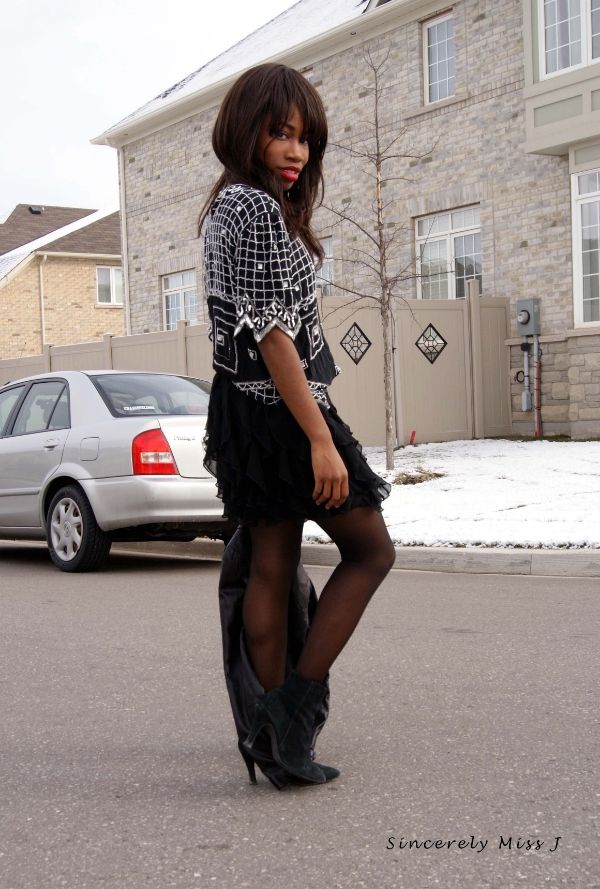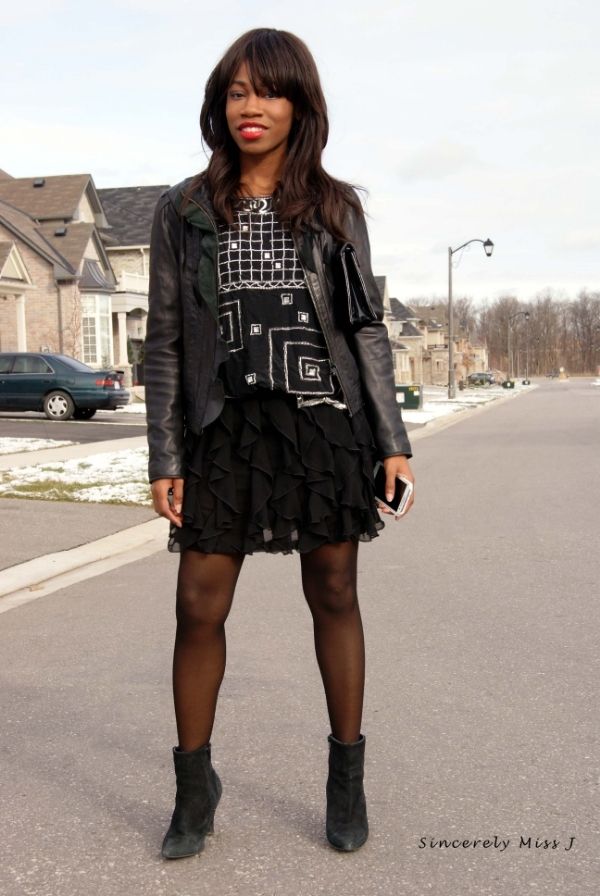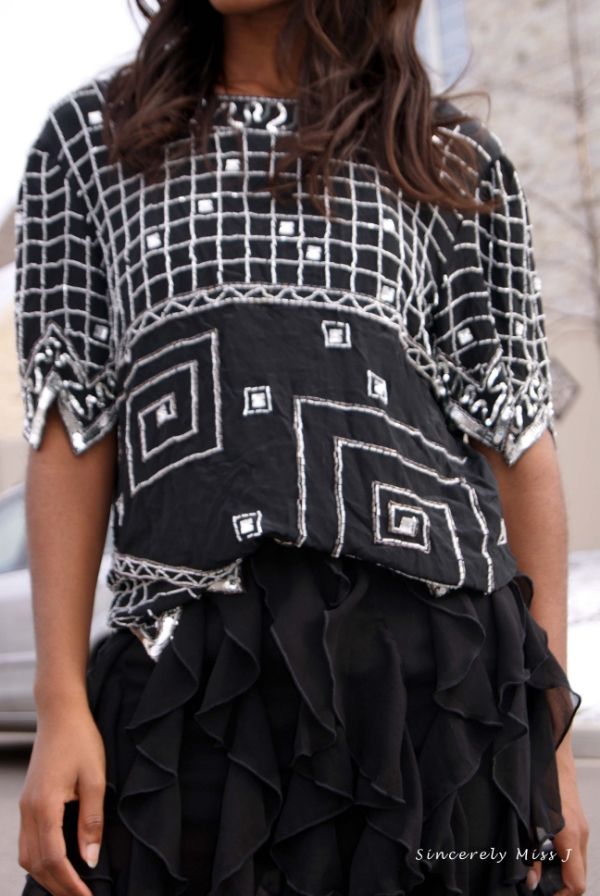 Please check out the other participants of Thrift Thursday and see how they rocked their holiday glam look
Spoolish // Being Zhenya // Sandpaper Kisses // Buttonsandbirdcages // The two cent chick //
Alligatortoe // Snippetswithalex
Outfit Information
Leather Jacket: Guess
Top:The Black Hole (vintage store)
Dress:Urban Behaviour
Boots:thrifted
Handbag: thrifted