Whether it's to shield yourself from
the sun or keep yourself warm in the winter, hats are a must have during any
season. Whether you choose to rock a baseball cap, fedora, or a beanie, a hat
can complete any outfit.
Lately, I find myself often reaching
for some kind of hat to help battle the cold and to add
additional interest to my outfits.
I decided in the spirit of the season
to post a few of my favorite hat must-haves!
Still unsure what to give to those
remaining on your holiday list?
A hat or maybe two may be a good
option.
For the winter, warm head gear is
essential to avoid freezing! Here are a few cute, practical, and causal hats
to battle the cold shown below.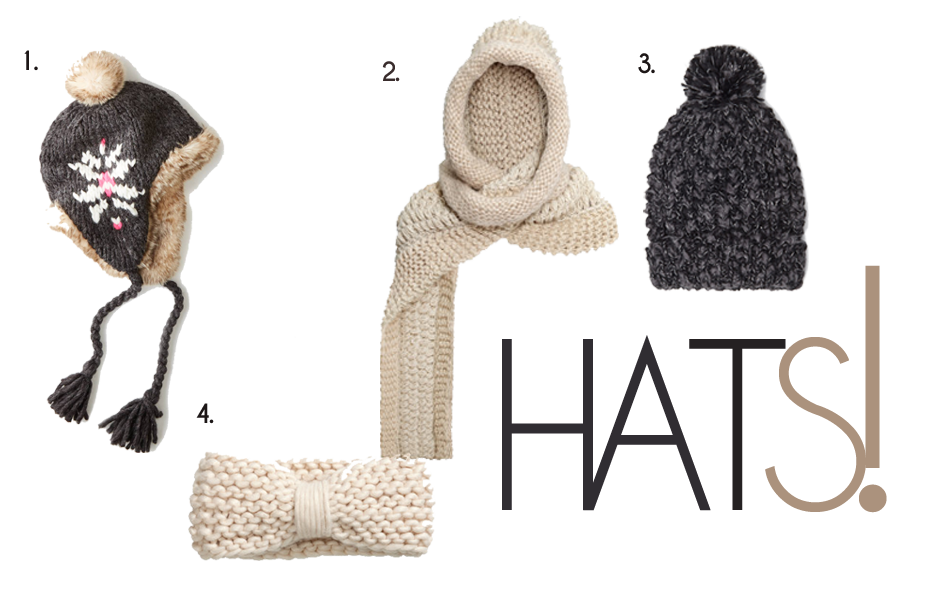 1. American Eagle outfitters Snowflake
Trapper Hat, $24.07 CAD
2. H&M Hooded scarf ,
$39.95 CAD
3. Forever 21Metallic Knit Pompom Beanie,
$10.90 CAD
4. H&M Knitted headband $6.95 CAD
If you don't
require something really warm, or are just looking to add a chic element to
your closet. These hats below can elevate your outfit instantly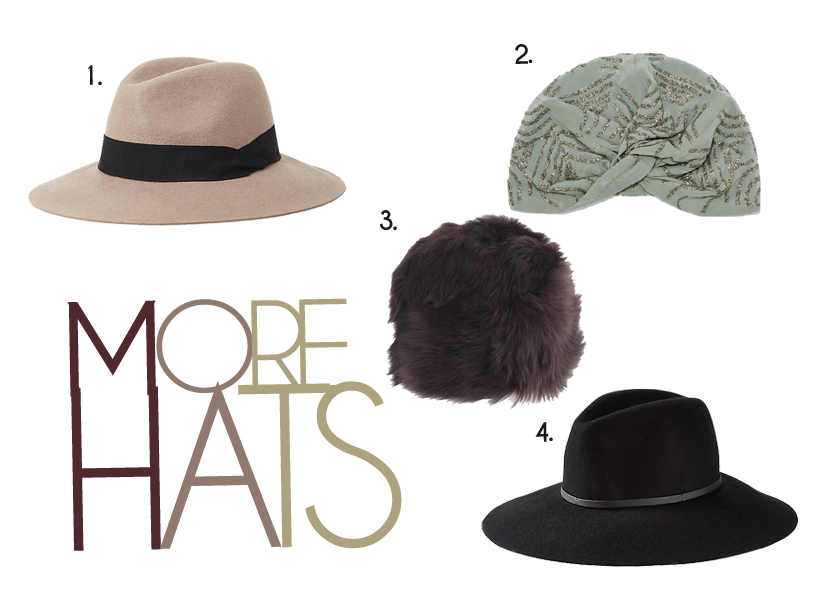 1. Express Wool felt Fedora Hat, $49.90 CAD
2. Zara Beaded Turban, $49.90 CAD
3. J Crew Toscana shearling hat, $174.00 CAD
(on sale now)
4. Express Wool black Hat, $49.90 CAD
Hope you
enjoyed the post,
Sincerely Miss
J
Do you wear
hats often? Which hat was your favorite?
Stay Connected
Google + // Twitter
// Instagram