With Valentine's day in just a couple days I thought it would be great to share with you another Valentine's day outfit inspiration, this time more on the traditional side.
I decided to embrace the color of love by rocking a red turtle neck and a floral print skirt that was actually a dress.
This Sunday I will not be doing anything extravagant, except attend mass and have a quiet dinner at home. I had trouble booking anything because everything was either booked, sold out or prices were inflated.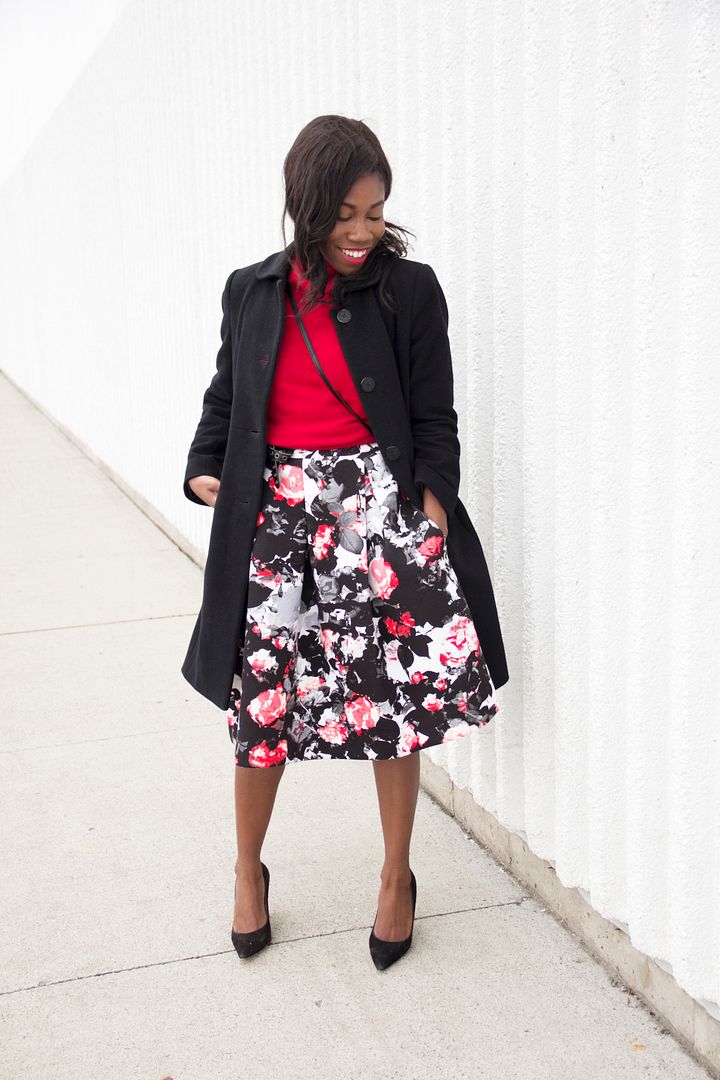 Photos by Carolina P
Hope you enjoyed the post and have a good V-day
Until Next Time,
Sincerely Miss J
What are your plans?
Outfit Information: Coat: Thrifted // Turtle Neck: The Bay // Mother's Dress (Skirt): Hudson's Bay // Heels: Thrifted // Bag: Danier
Stay Connected and Follow Me on Social Media
Google + // Twitter // Instagram