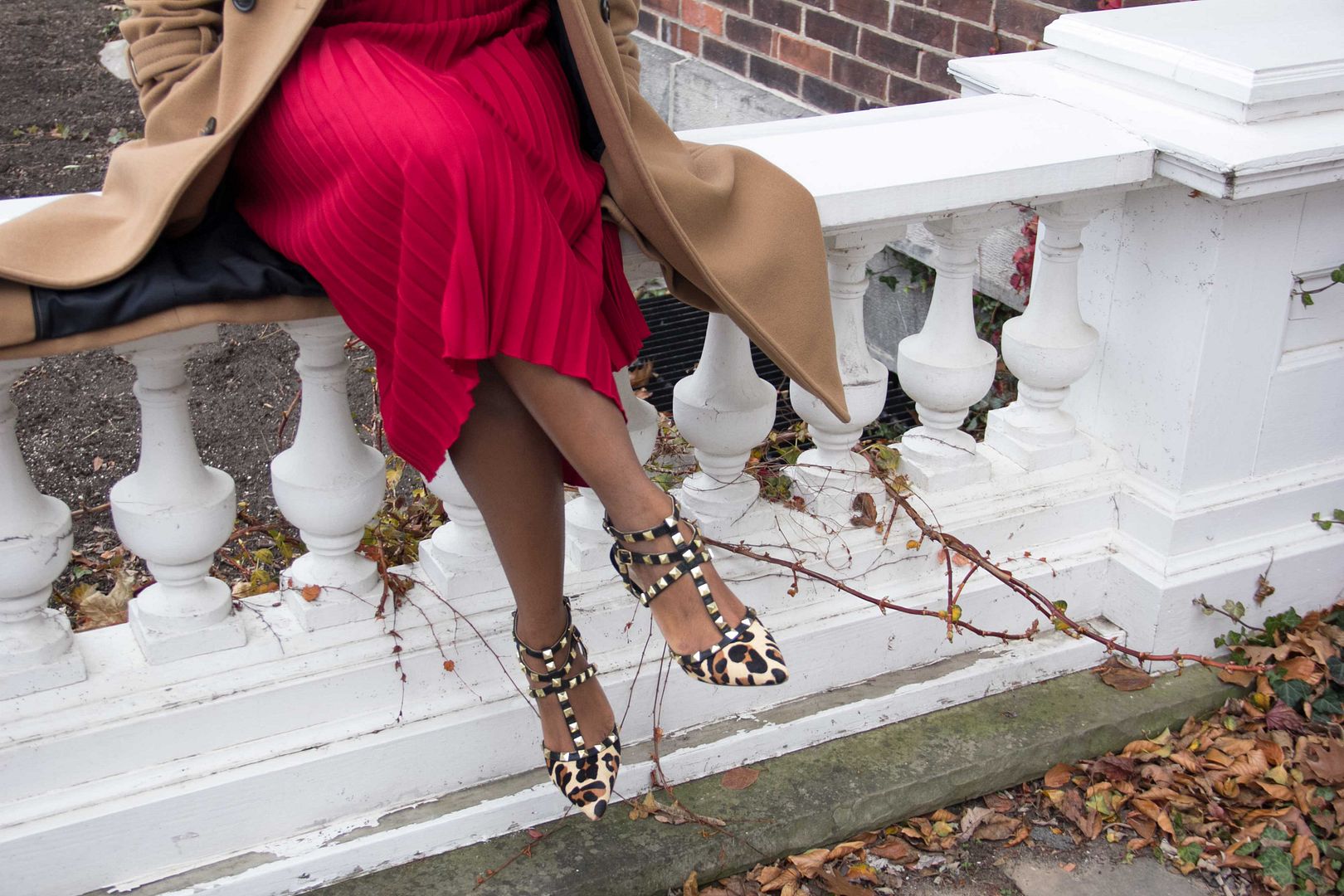 Tis the season to be jolly. With christmas being today, I thought it would be fun to get into the Christmas season and expand my wardrobe colour situation by introducing some red into it. I have never been a real fan of the colour red but I must say it goes so well with tan and it gets me into the festive season. I thought I would do that by styling this red pleated skirt.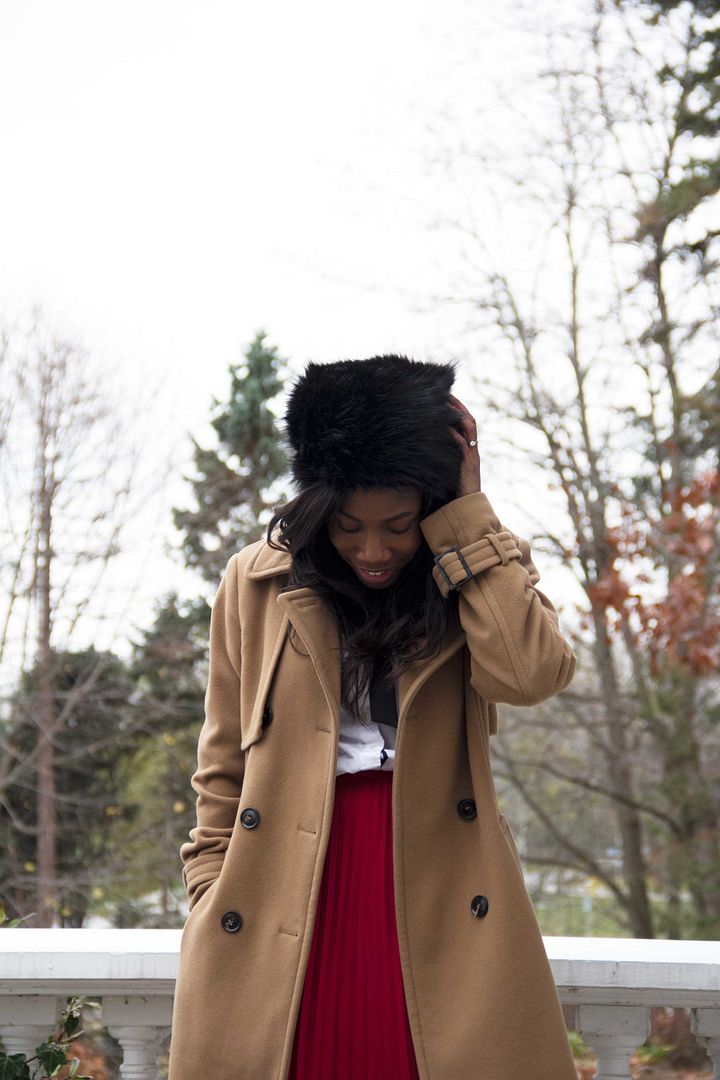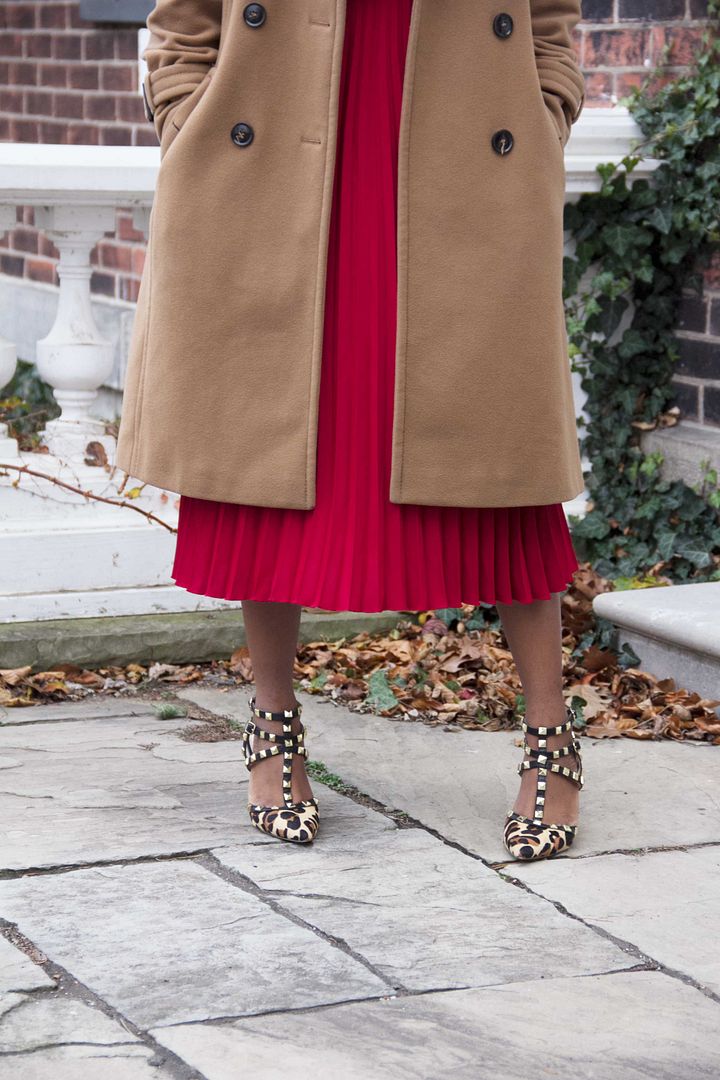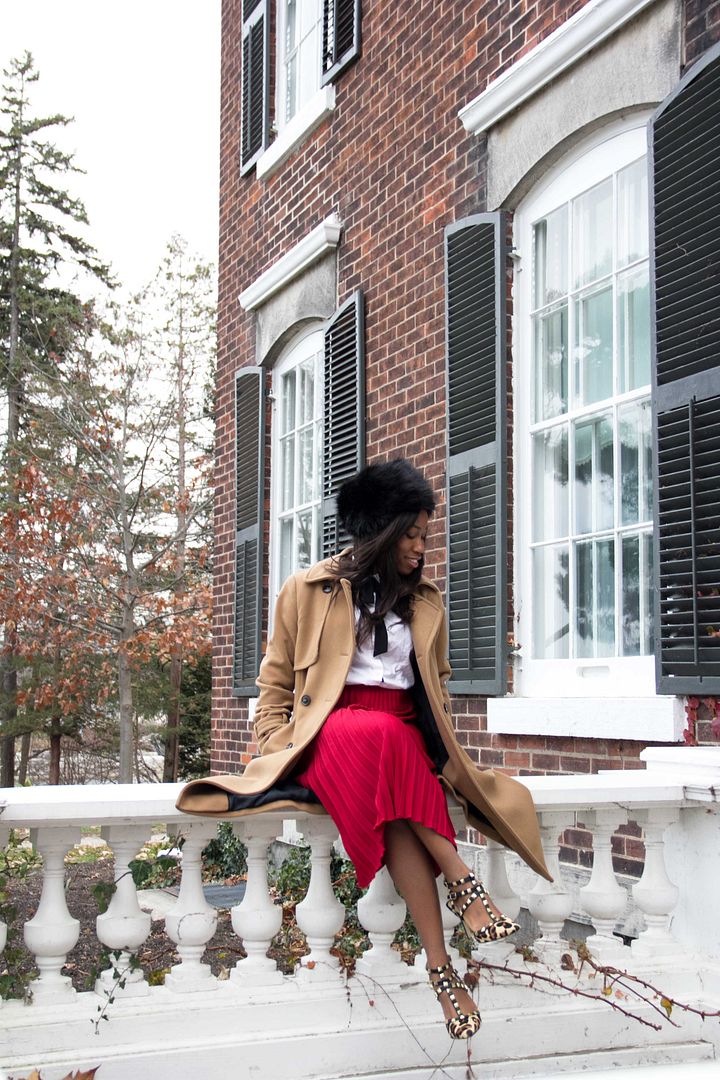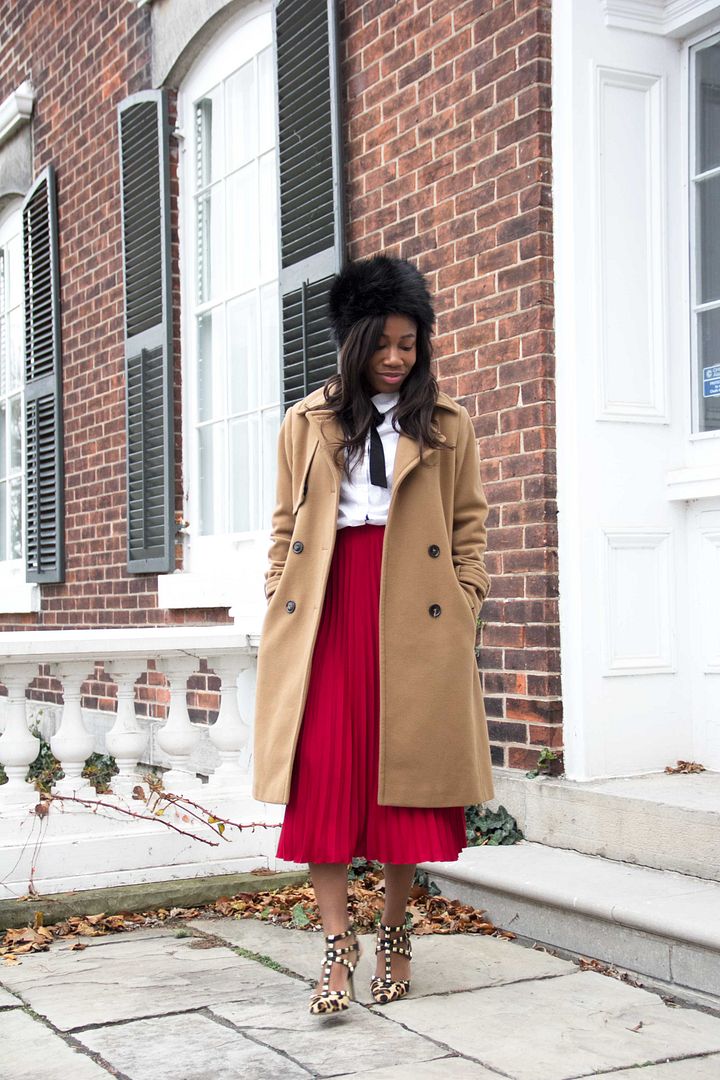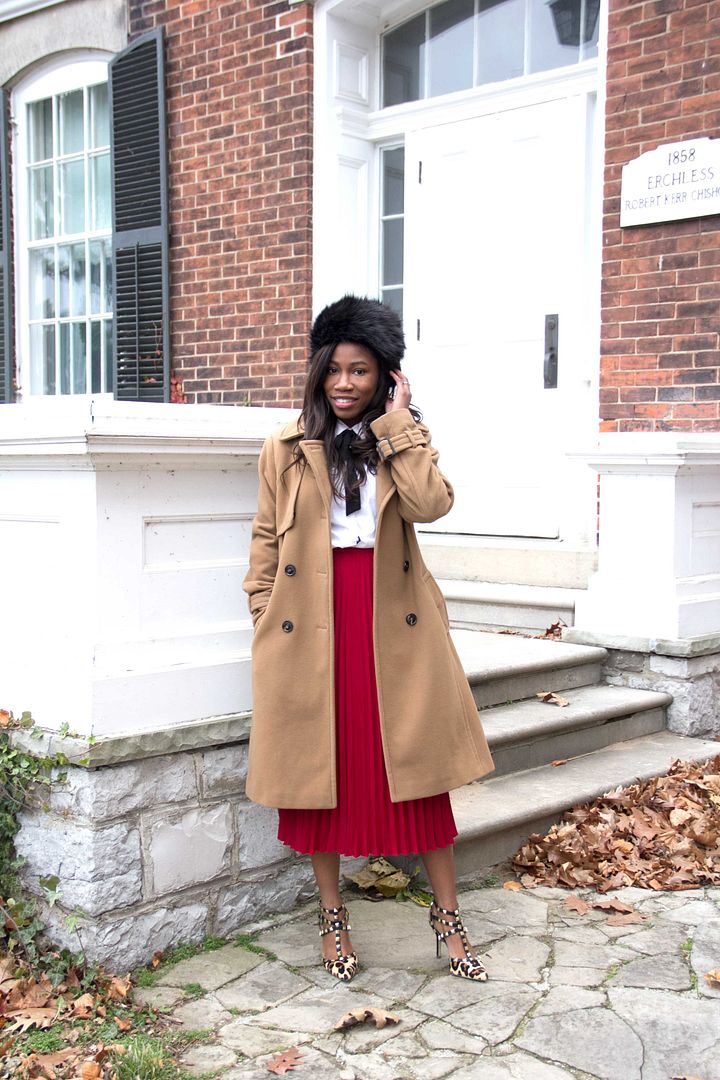 One of the challenges that I find living in a colder climate is remaining fashionable and stylish when the weather changes. You definitely have to invest in key winter pieces and winter accessories that you enjoy wearing and that stand out. For me it's this coat and this black faux fur hat.
Hope you enjoyed the post
Happy Holidays and have a safe one,
Sincerely Miss J
What are your go to pieces for the winter months?
Outfit Information: Jacket: thrifted, smilar here // Top: Gap // Skirt: H&M, here // Shoes: DSW
Stay connected and follow me on social media
Google + // Twitter // Instagram