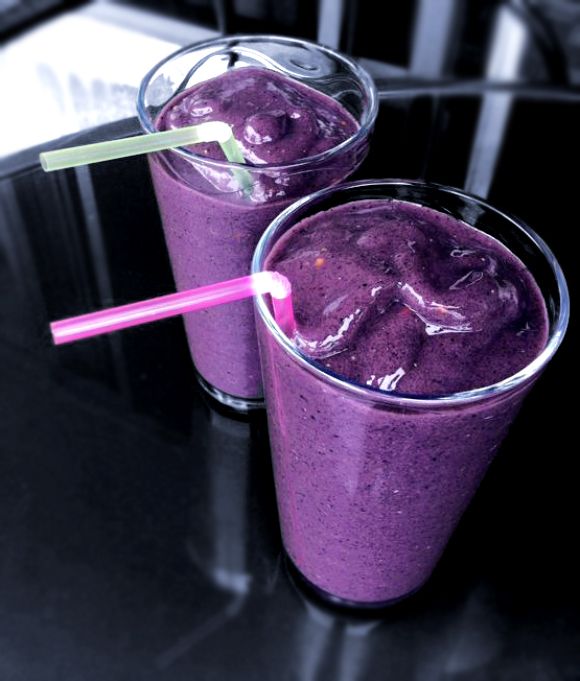 Photo by Tiffany
I hope you guys are enjoying your summer. Today we have a tasty and exotic recipe to help cool you down amidst the hot and humid weather. Blackberry, banana, mango and dragon fruit–oh my, what a combination! The lovely Tiffany from Little black Pearls shares another delightful recipe!
I'm also back to fully blogging at home on my desktop computer, rather than on my android phone. Attention, bloggers: do not try to blog with your phone because you can't really see what you're writing. Not to fret; more posts are on the way (no more getaways to the middle of nowhere for a while)! Without further ado, enjoy this tasty treat and let me know what you thought of it.
This recipe serves 2.
Ingredients:
2 frozen bananas
1 mango
½ cup of blackberries
½ dragon fruit
Lots of ice (about a tray full)
Optional: honey (if you find it's not sweet
enough)
Using a blender, blend all the chopped up
ingredients together until you get a thick velvety smoothie. That's it!
Consume immediately.
Tiffany's Tips: "This
is the easiest and healthiest way to make a good smoothie — pure fruit
and nothing else! The trick is to use frozen bananas, it thickens it up
nicely. As such, I always like to have a few frozen bananas on hand.
When ripe, peel and cut up some bananas into large chunks, throw them in
a Ziploc bag and toss in the freezer. It lasts for a while and is good
for making smoothies and ice cream."
Please check out Tiffany's blog Little black Pearls
Until next time,
Sincerely Miss J
Let's Stay Connected