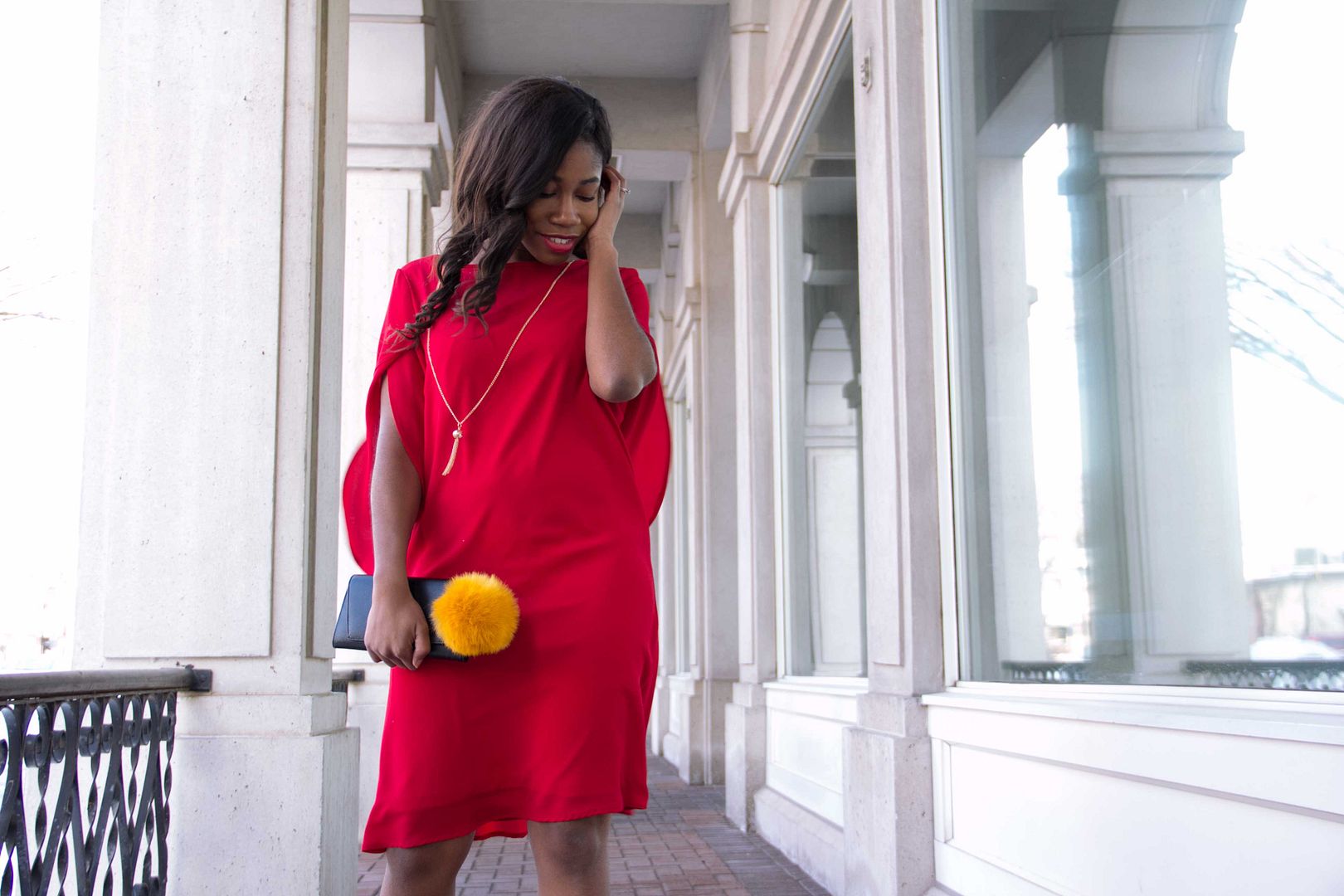 The year 2016 has been a whirlwind of life changes for me. In 2016 I got engaged, married, started a new job, lost my car, and moved into a new home. It was also the year that this blog began to grow and I'm starting to realize the potential that it has. This January marks five years of blogging, but this year marked the first year that I dropped the "blogspot.com" and gave the blog its own dot com domain. In 2016 I was able to collaborate with some amazing brands and people.
I am also very excited about the potential that 2017 brings. It will not be easy to make 2017 even better than 2016 but I will surely try. This year my goal is to master the art of talking less about what I want to do and just taking action to do it.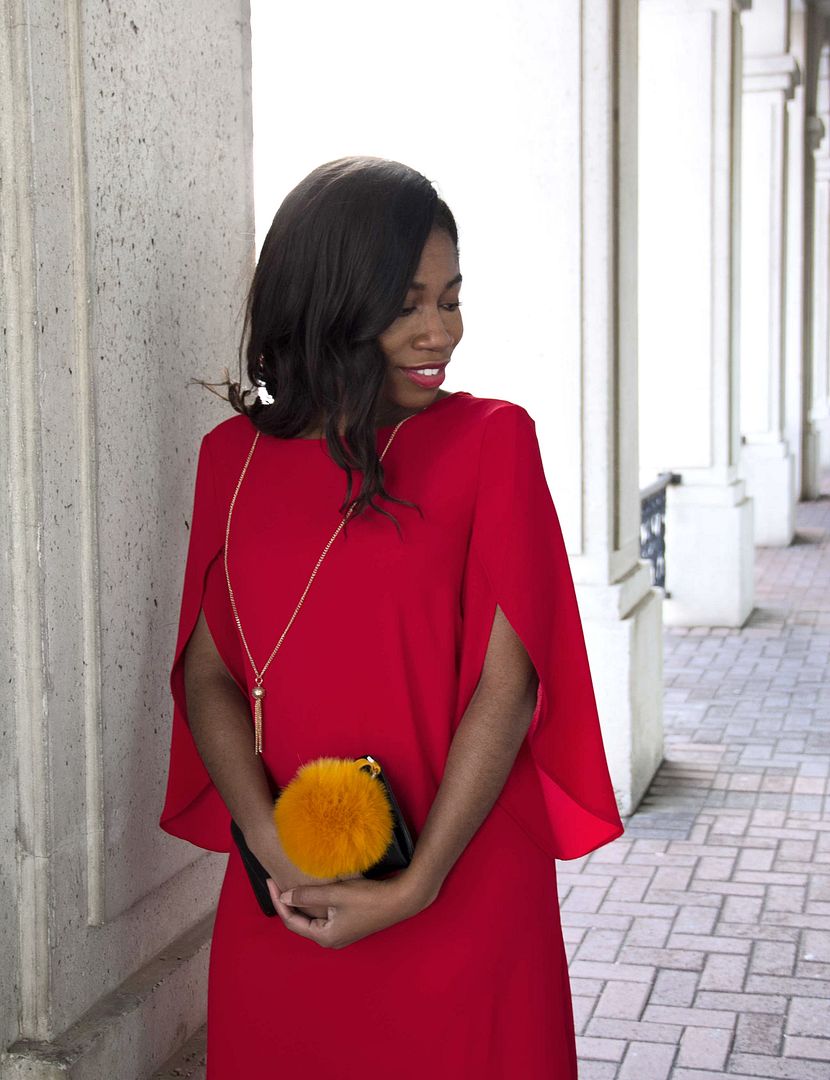 I am also going to ring in the New Year wearing something a bit unexpected. Something other than the typical little black dress or sparkly number. I decided to continue with the festive theme by picking up this little red dress with a built in necklace and interesting sleeve detail from Sears Canada.
I added a pop of color by adding a mustard pom pom accessory to my clutch.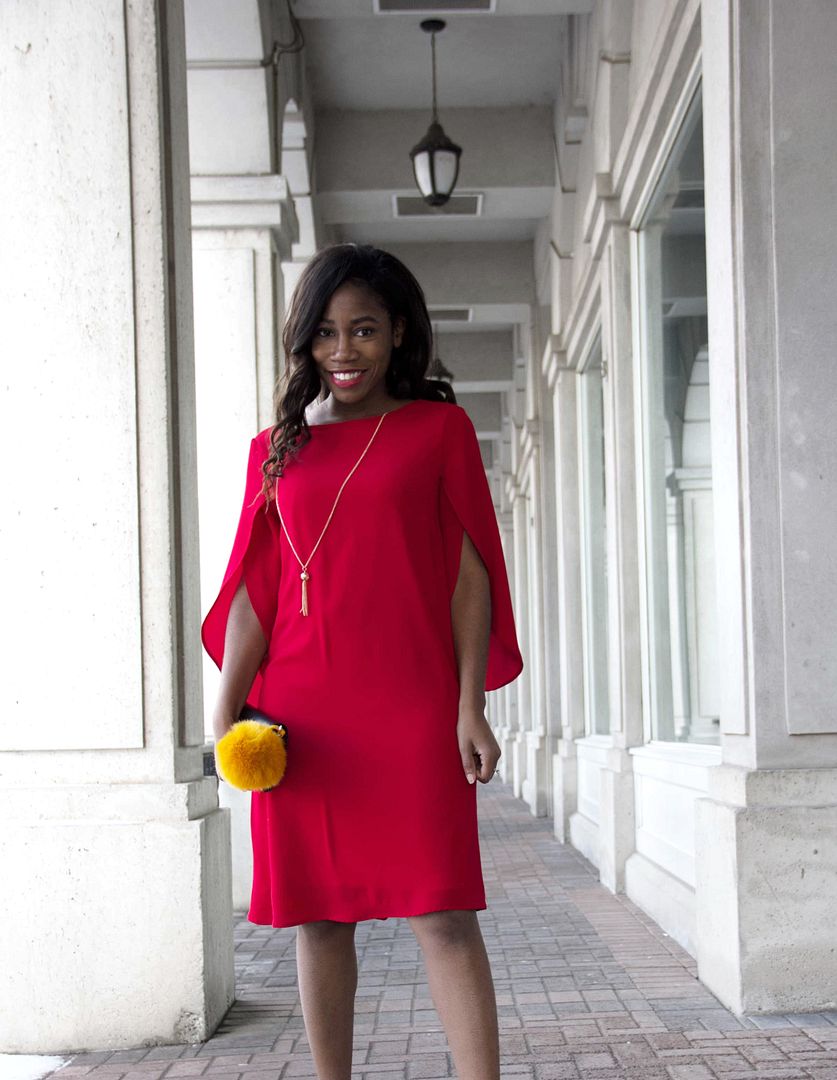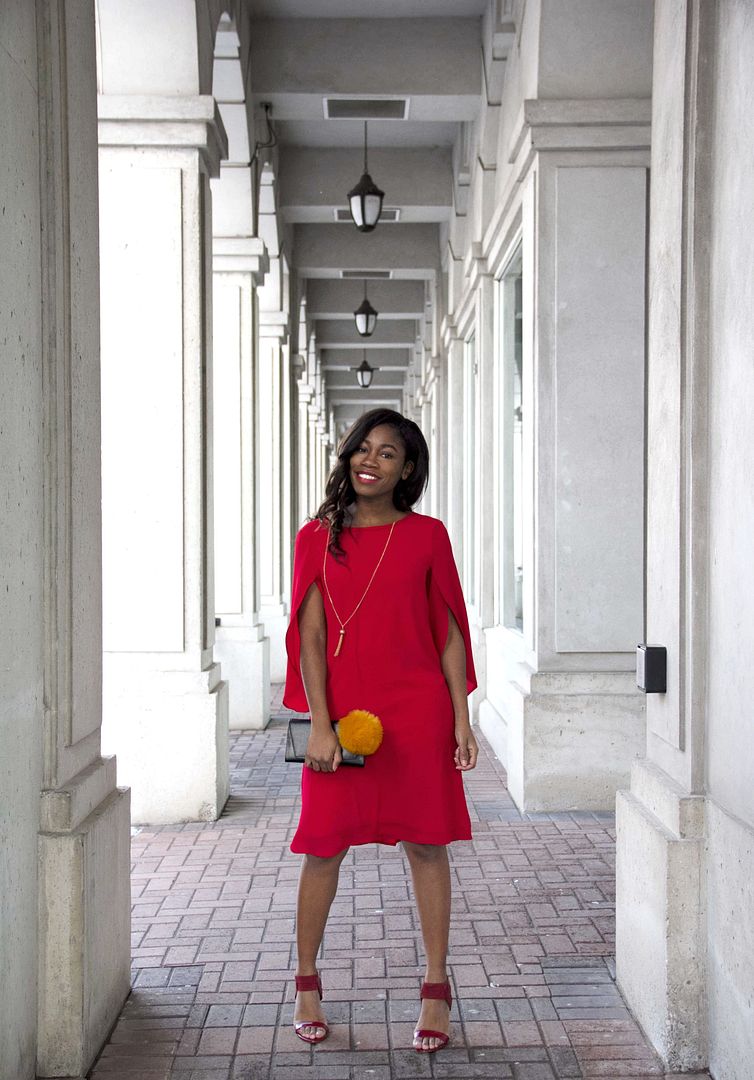 In all honesty I was freezing cold while taking these photos, but I had to share the beauty of the dress in it's entirety.
What are your goals for 2017?
Hope you enjoyed the post.
Thank you for all your continued support. Wishing you all a prosperous and Happy New year!
Until Next time
Sincerely Miss J
Outfit Information: Dress Sears here // Shoes: Guess (old) // Bag: Danier old // Pom Pom Forever 21
Stay connected and follow me on social media
Google + // Twitter // Instagram