Happy Friday everyone!
It's been a long week and I'm so ready for the weekend. I wanted to post something and say hi! I have ONLY three more weeks until I complete my Master's program that I've been working through for the past 3 years. I was also sick before, so life has been crazy hectic. I've learned that regardless of the obstacles that come your way, just keep pushing through.
In the meantime, I decided to show a little bit of skin by pairing this crop top with one of my favourite purchases of all time. This Zebra print full skirt.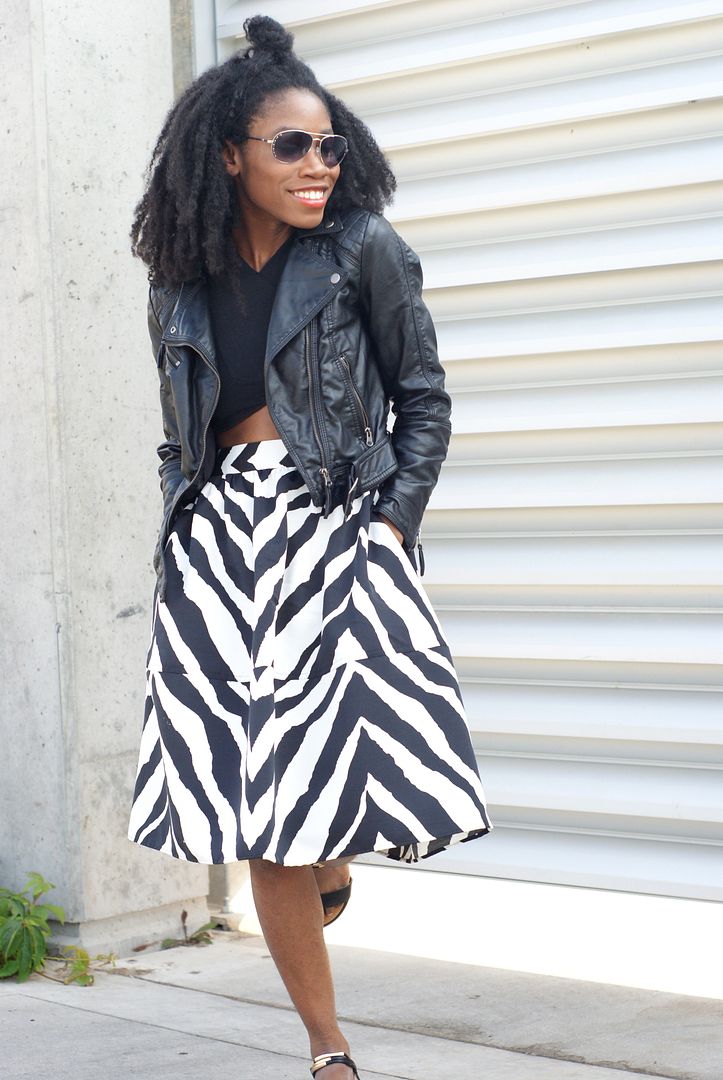 Photos by Clover D
To me, zebra print is the next best print besides leopard because it's very easy to pair other things with it. These pictures were taken when the weather was a bit cool, hence the faux leather jacket pairing in summer.
Hope you enjoyed the post
Until Next time
Sincerely Miss J
What are your thoughts on Zebra print?
Outfit Information: Jacket: H&M // Crop Top: Dynamite // Skirt: Express // Sandals: Urban Behaviour
Stay Connected
Google + // Twitter // Instagram