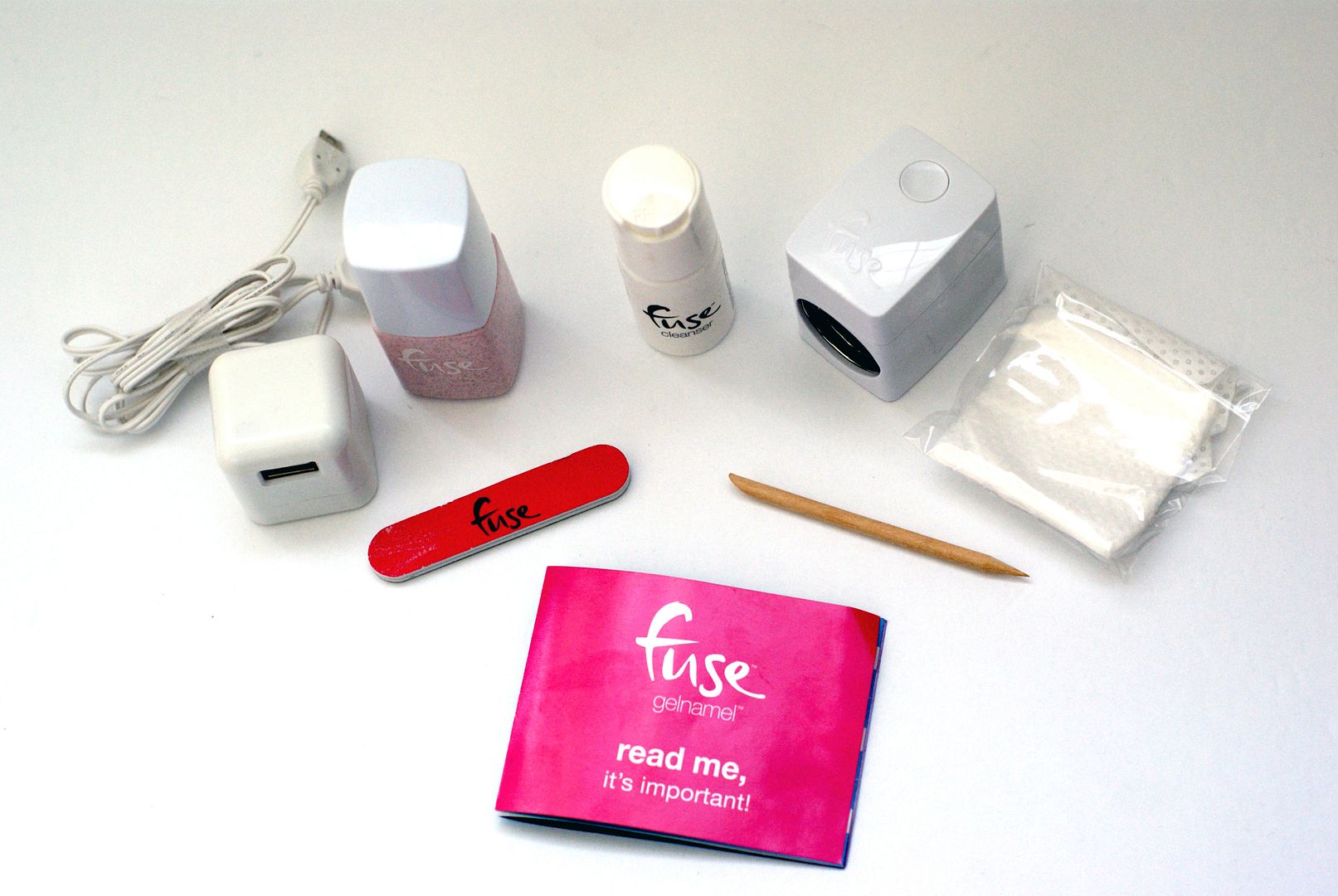 Have you ever stumbled upon a product and was really
curious on how it worked or if it truly did what it claimed to do? Well, when it
came to the fuse gelnamel I was filled with curiosity and thought my readers would
be too so I volunteered to try the product out.
The fuse gelnamel claims to combine the best of polish
color + gel into an all-in-one formula. No separate base coat or top coat
is needed. With the help of the 30 second Fuse LED lamp, get your nails
salon ready. The LED lamp can be used both for manicures and pedicures.
What comes in the starter kit: Fuse LED Lamp // Gel Cleanser // gelnamel // Lint-free Wipes // Double-sided
Nail Buffer // Manicure Stick & Detailed Instruction Sheet
How to use
it: Now this was the fun part. The
instructions were summarized in a colorful folded pamphlet which summarized all
the steps. It's short and
straight to the point so that was a huge plus.
Here are the steps I followed:
1. Lightly
buffed then cleansed my nail with the provided cleanser
2. Appliedone THIN coat to that nail
3. Placed my finger in the LED lamp until the light
turned off (30 seconds)
4. I repeated
steps 1-3 on the next nail. I then added another coat because I felt it needed a second coat, which
is optional, and applied the cleanser again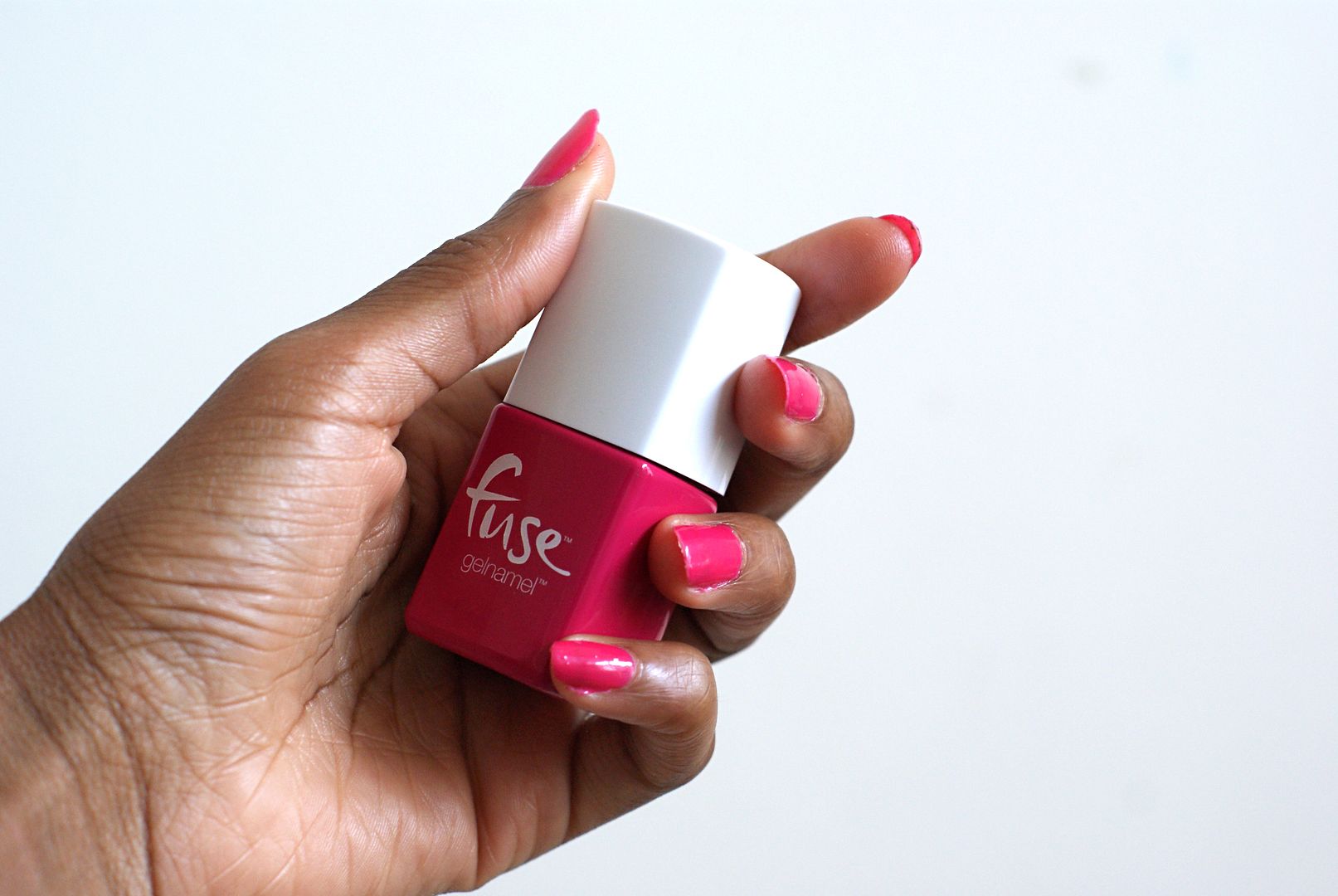 Tried both purple and hot pink, loved the hot pink polish (pictured above)
My
experience with the kit:
PROS:
– It is fairly
easy to use once you get a hang of the process.
– I liked how it
eliminates the need of a top coat and base coat
-Long wear when you follow the instructions ie: apply thin coats, it's been 3 days so far, and it
still looks good
-Small LED lamp, great
for travel.
– Kit includes both
an outlet plug and a usb plug to operate lamp, which I personally find very convenient
– Decently easy
removal. I simply used Acetone nail polish remover
– Super shiny gel nail
finish
Things to Consider
– Thick polish
application will make it chip faster or make it peel instantly, so you may need to practice the application before
getting the desired results with this product
– Each nail has to be
done separately for best results, therefore, can seem like it takes longer than your standard manicure
In summary I
enjoyed the product and will use it again. It does take some getting use to
but in the end the results were really nice.
I am yet to use it on my toes but it is
something I am looking forward to trying out in the near future.
Hope you enjoyed the review
Have you tried this Kit, what were
your thoughts? What tips do you have to offer?
Until Next time,
Sincerely Miss J
Stay Connected:
Google + // Twitter // Instagram
* This product was sent for my review, please note all opinions stated are my own.*