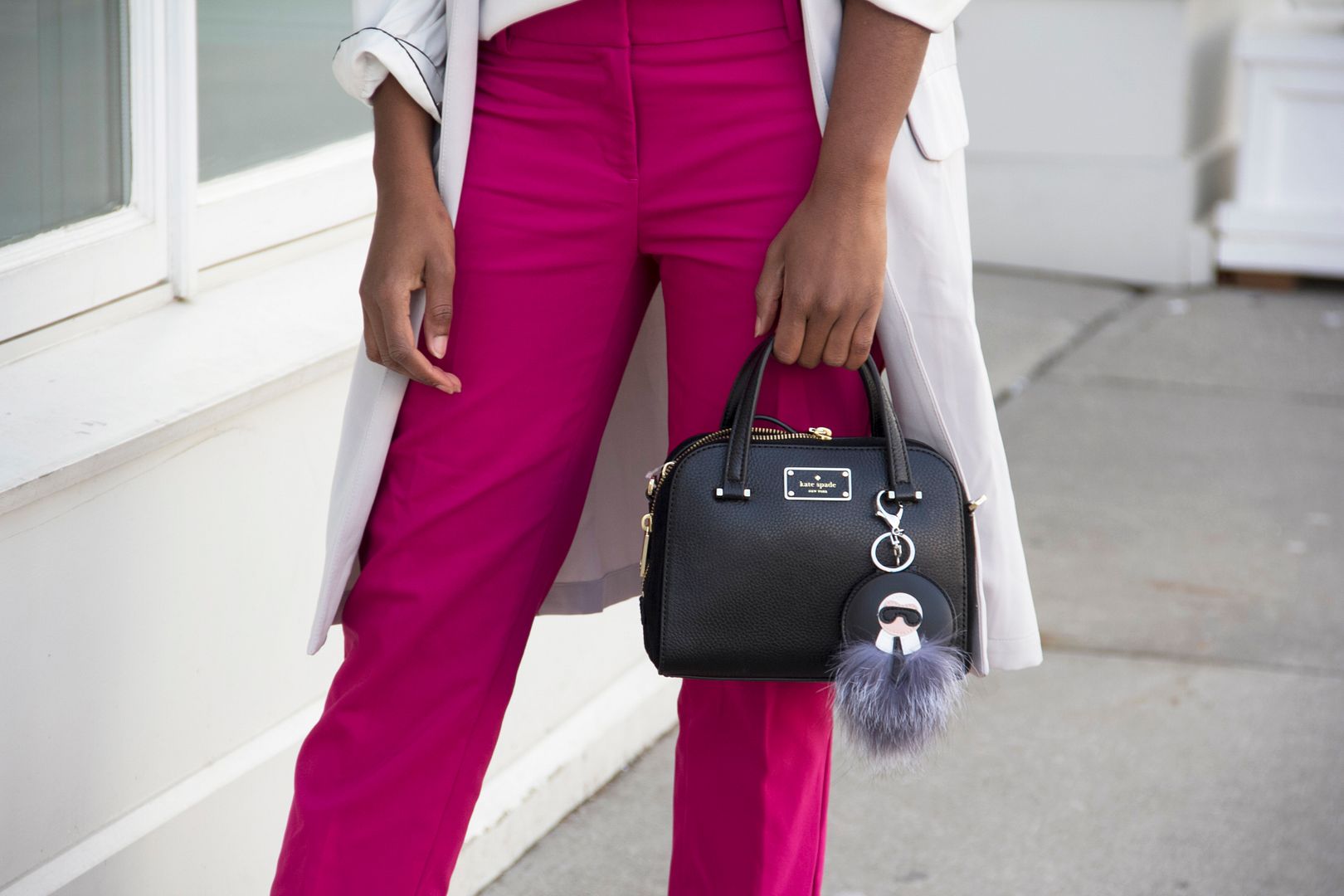 The challenge of looking work appropriate but having fun with your wardrobe can be difficult. You want to look professional but still express yourself. I find that most people tend to wear black, grey, and navy blue to the office. Depending on your company's dress code/policies, those colours may be the only options available to you. However, if you are not limited, consider wearing something bold … like bright fuchsia pants! If done in a tasteful and professional manner, considering spring is just around the corner, it can bring some brightness to your look.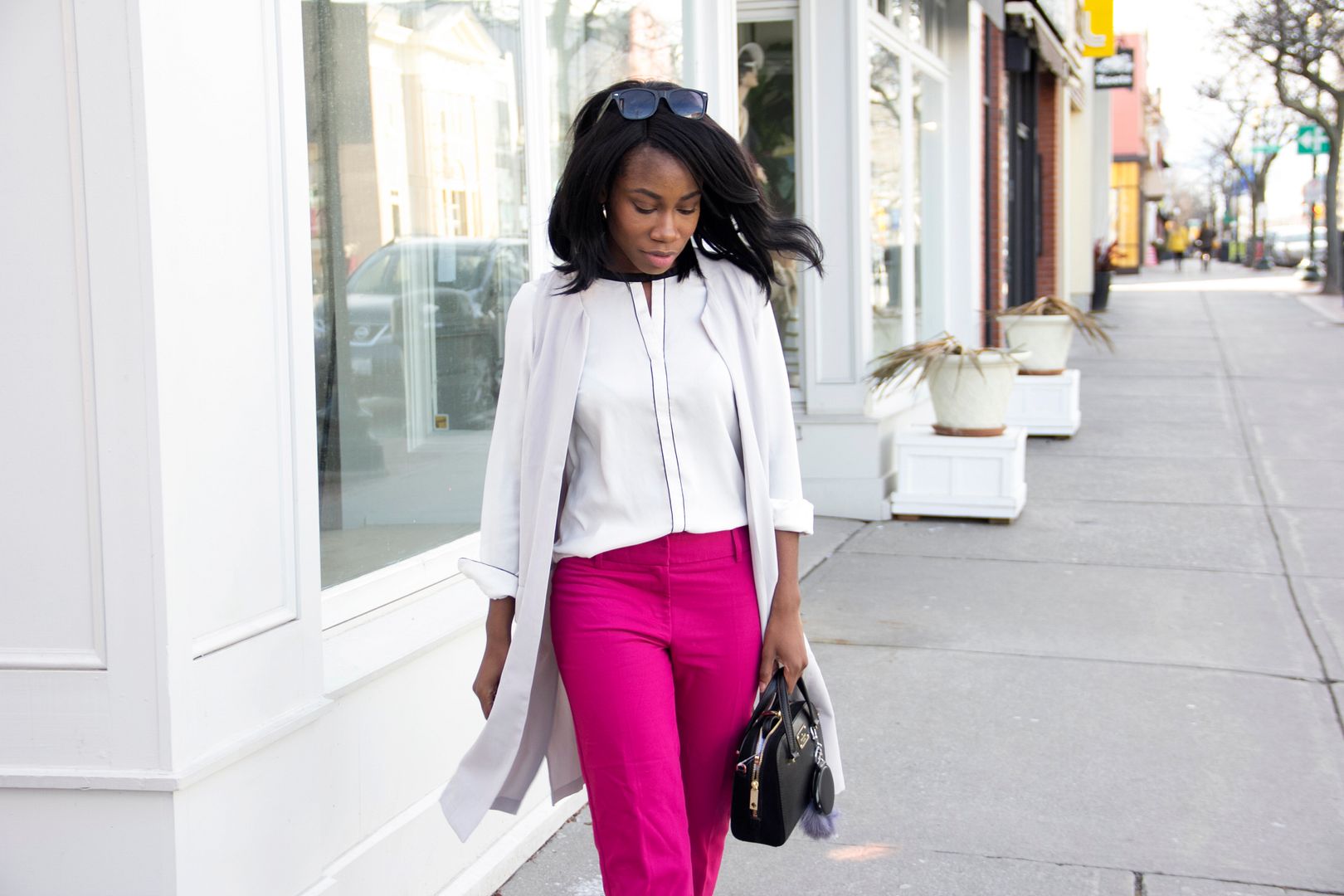 I decided to pair these funky hot pink trousers with a simple black and white blouse and a white-ish long vest. I then added even more fun with a bag charm of my fav. friend Karl L.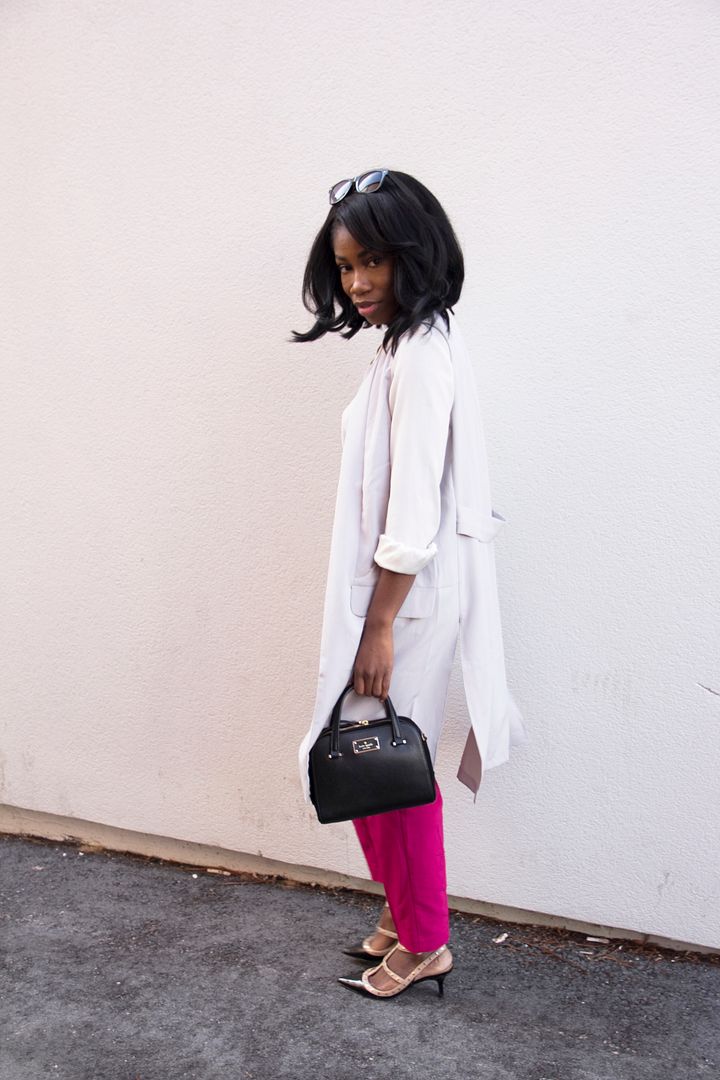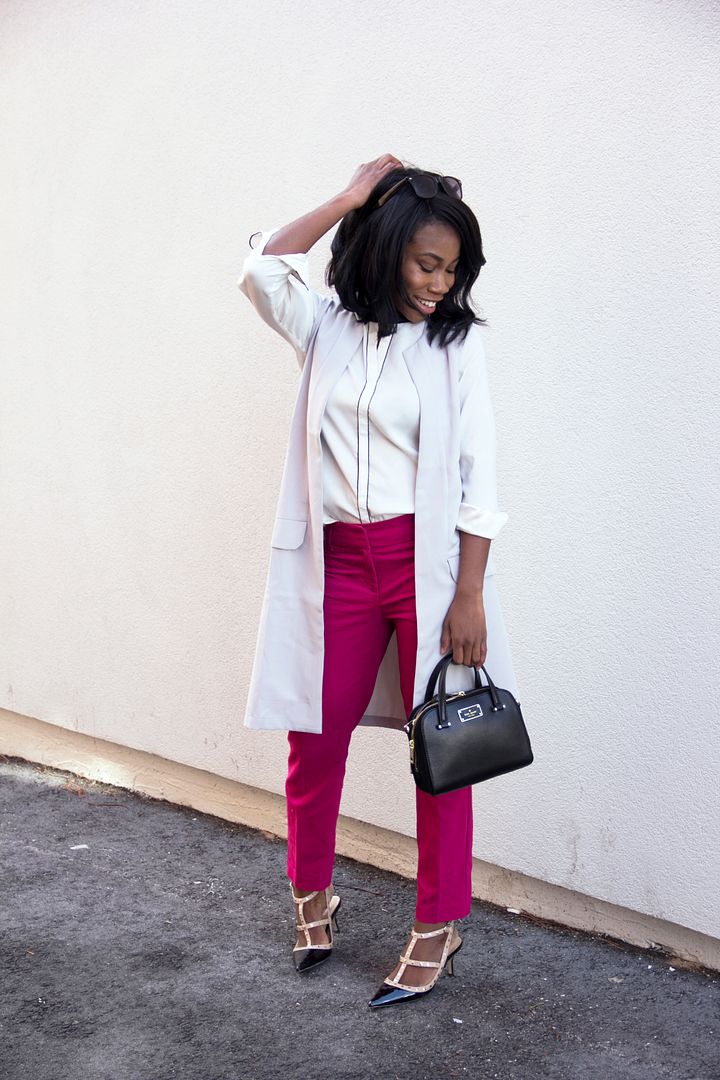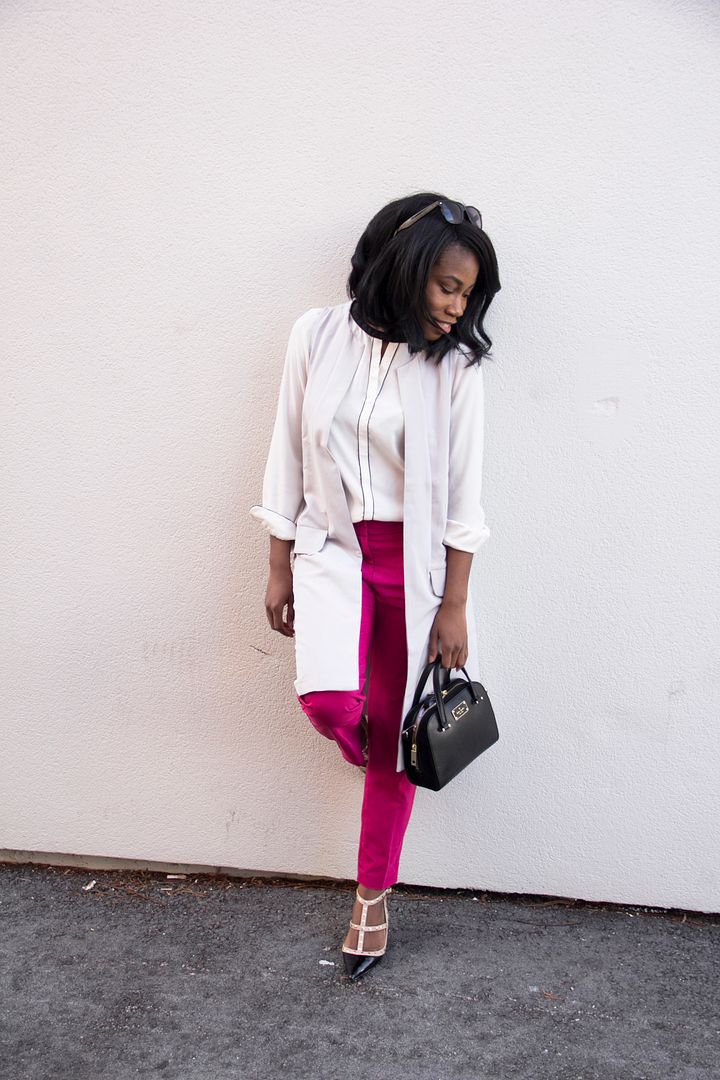 Photos by Carolina P
Hope you enjoyed the post and that you were inspired to have fun with color at the workplace although it isn't spring yet.
Until Next Time
Sincerely Miss J
Outfit Information: Vest: Winner's // Blouse: Thrifted// Trousers: Target // Shoes: The Bay // Handbag: Kate Spade // Bag Charm: China Town
Stay Connected and Follow Me on Social Media
Google + // Twitter // Instagram