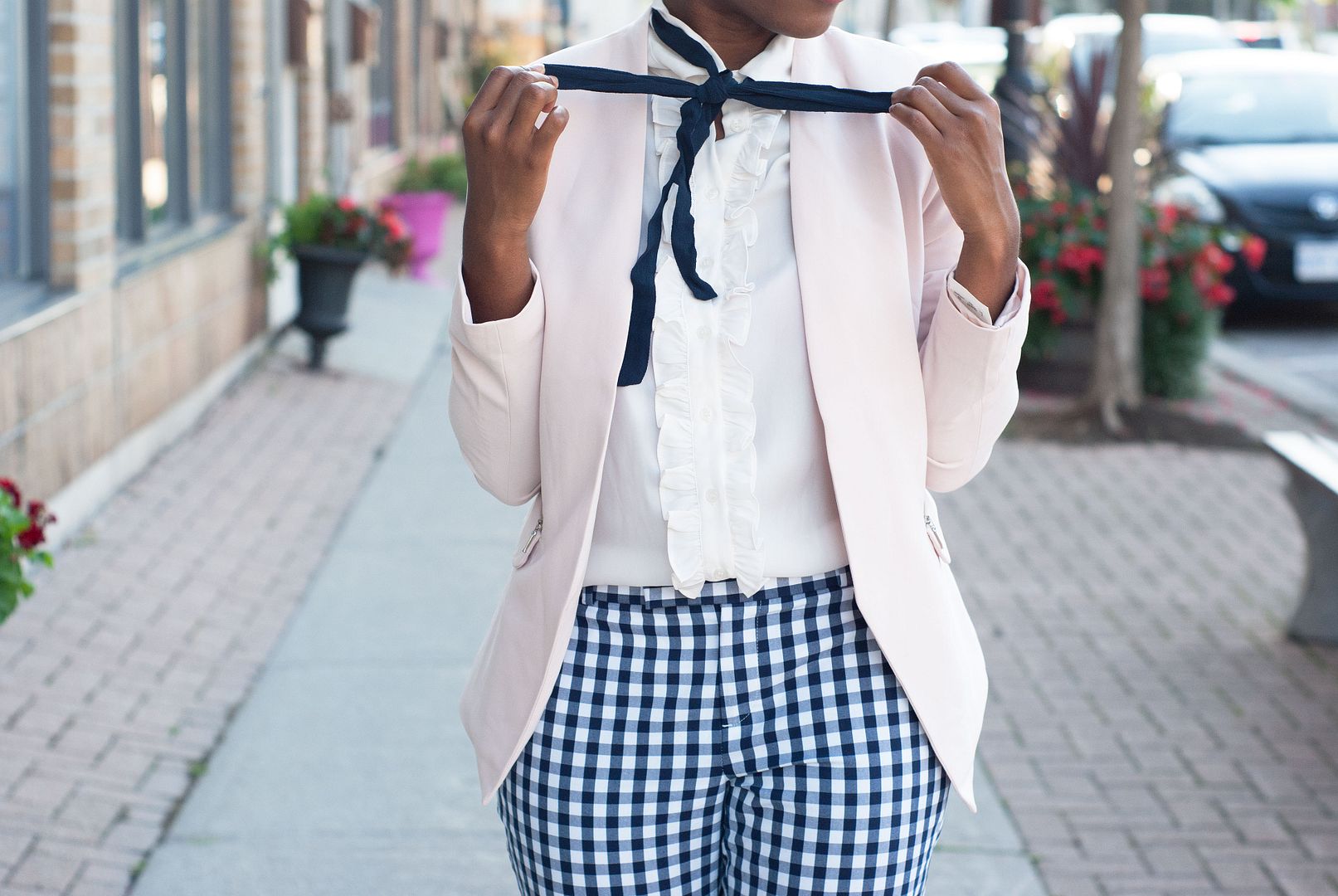 I wanted to create a work appropriate outfit that was a bit
funky while playing with colour and pattern in a cool sophisticated way. So I hit up
Dixie Outlet Mall and picked up this cute pastel pink blazer from Winners and
paired it with these great pants from Laura Outlet.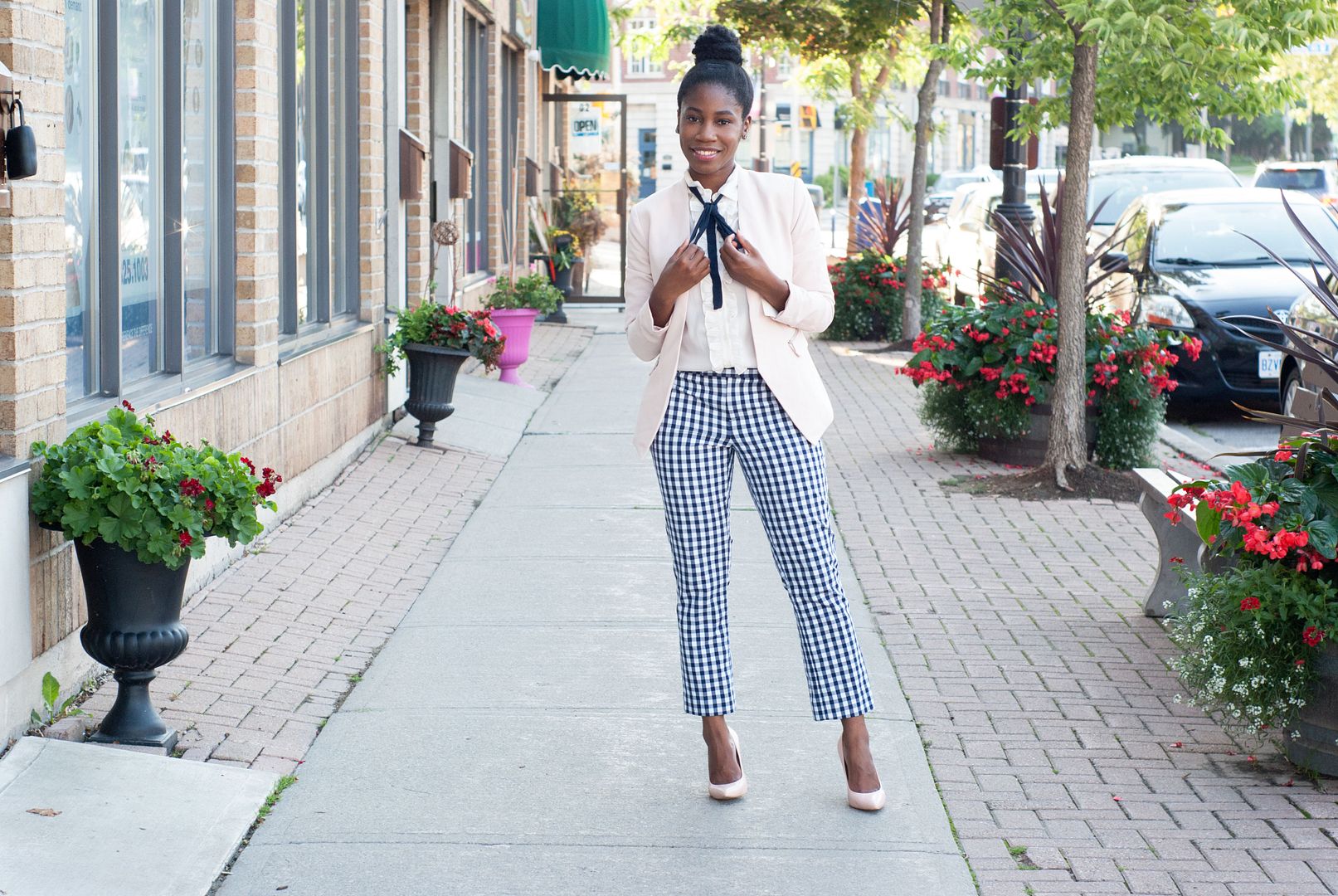 Using soft colours lets you create a lot of interest without being too loud for the office. Fun details like the ruffling on the shirt also help make this outfit playful but still professional.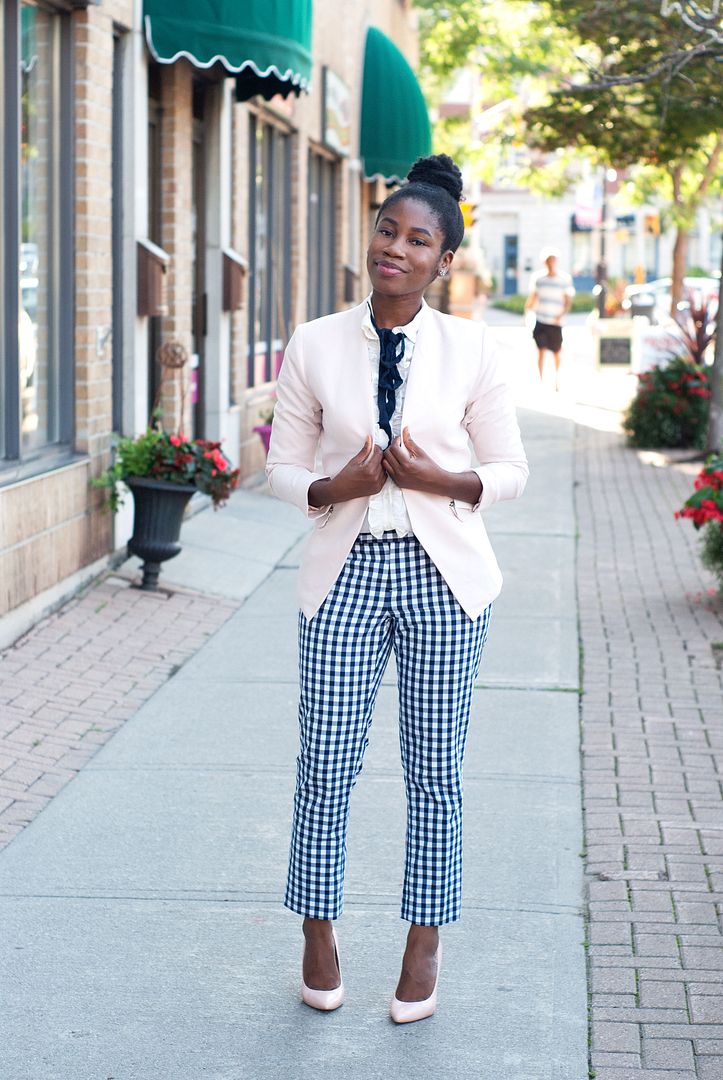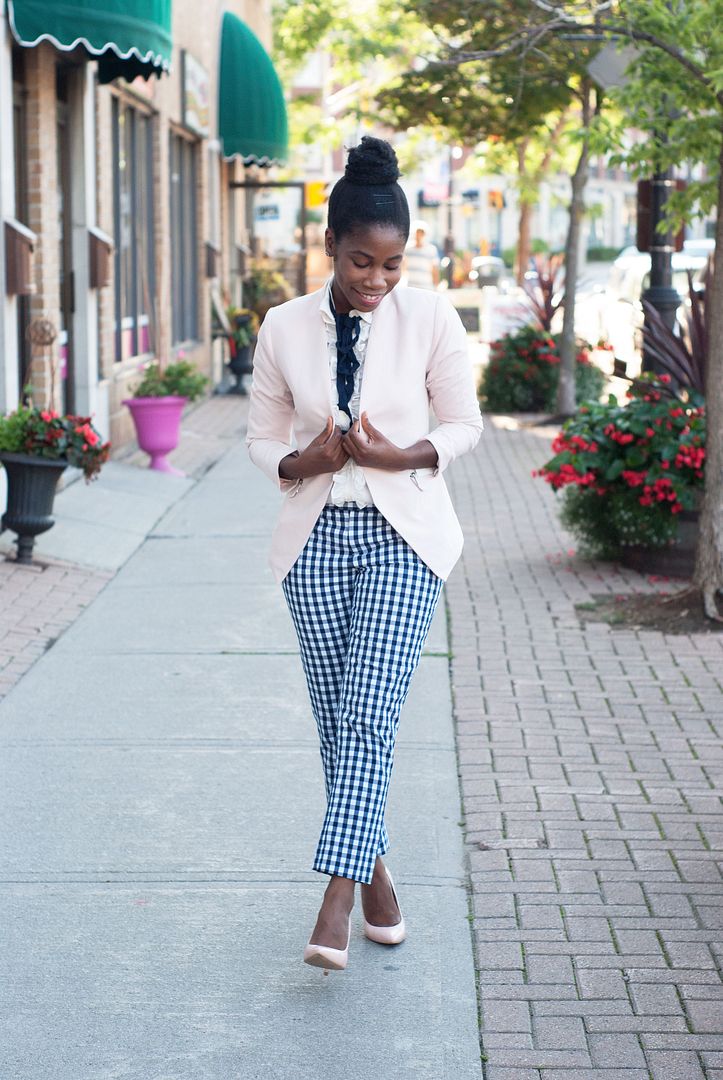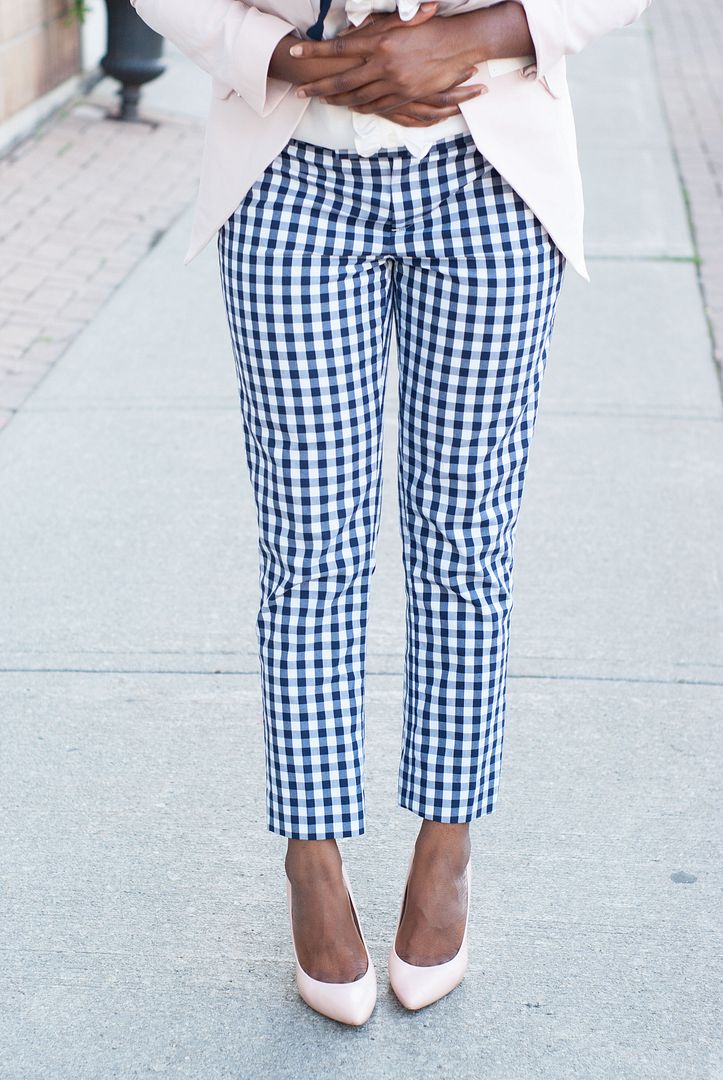 This week has been a busy one as I had my traditional Ghanaian engagement this weakened. It was a once in a lifetime experience. I'm glad we got through it and it was successful. I'm ready to get back to work. There's lots of exciting things coming down the line so stay tuned!
Hope you enjoyed the post
Until Next Time,
Sincerely Miss J
How do you have fun with your work-wear?
Outfit Information: Blouse: Thrifted // Blazer: c/o Dixie Outlet Mall via Winner's // Trousers: Dixie Outlet Mall c/o Laura Outlet // Heels: Aldo Shoes
Stay connected and follow me on social media
Google + // Twitter // Instagram