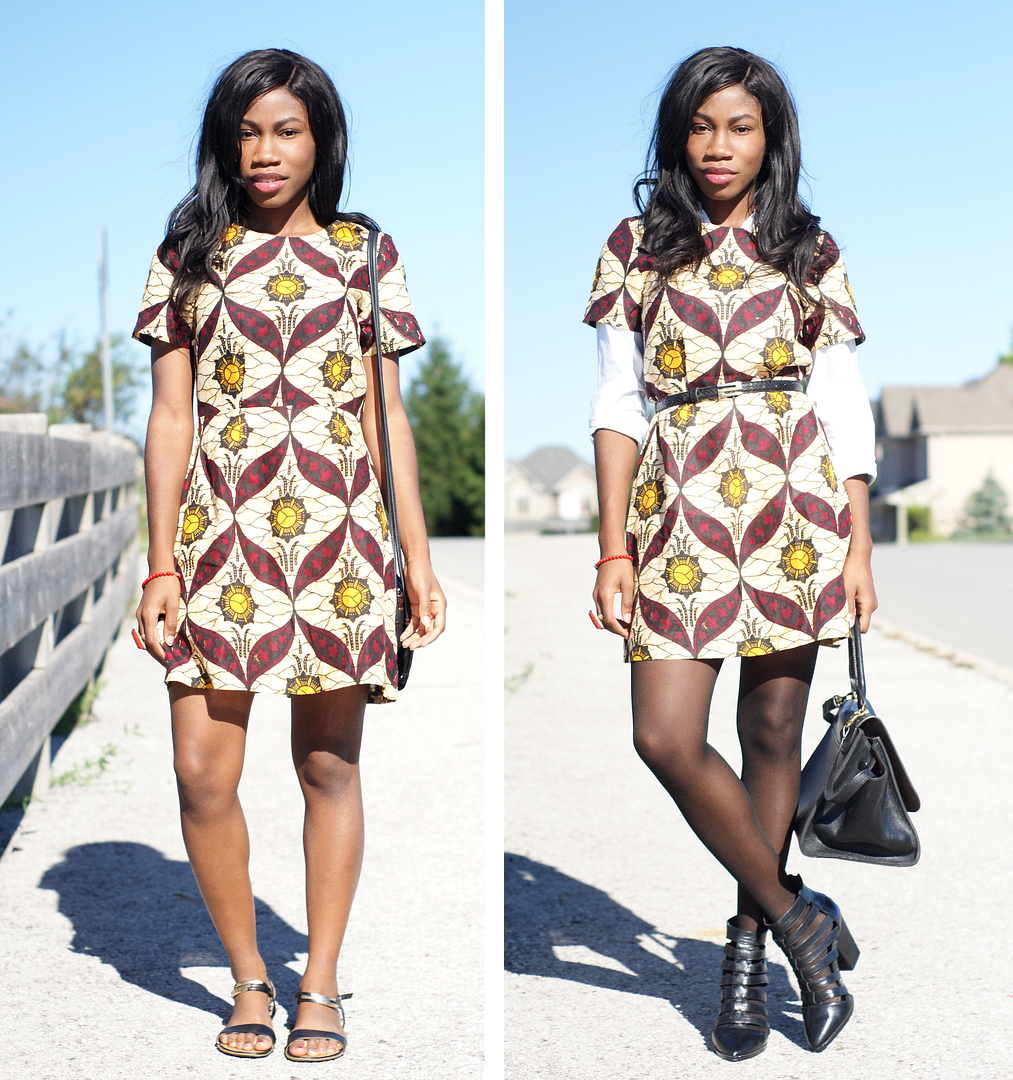 Today it's all about transitional fashion–specifically for the transition from summer to fall. Although there are only a few days left of summer, it's felt like fall here for some weeks now. Since reality has not yet hit me, I still have been wearing some of my favorite summer pieces with a few tweaks here and there.
I first discovered this Mayamiko dress through a company called Kuwala, which I came across when I attended the African Fashion Week Toronto event. I fell in love with the gorgeous geometric patterns and the unique selection of fall colours incorporated into the dress.
Kuwala Inc is an online boutique offering ready-to-wear blended African and Western apparel, as well as accessories for both men and women.
I like the company's mission statement, and their efforts to try and expose some unique hidden gems to the general public (plus, I'm always a sucker for stories behind clothing pieces that I own.)
When I finally got my hands on this dress the temperatures had dropped and to make use of this awesome find I used these 4 tips below.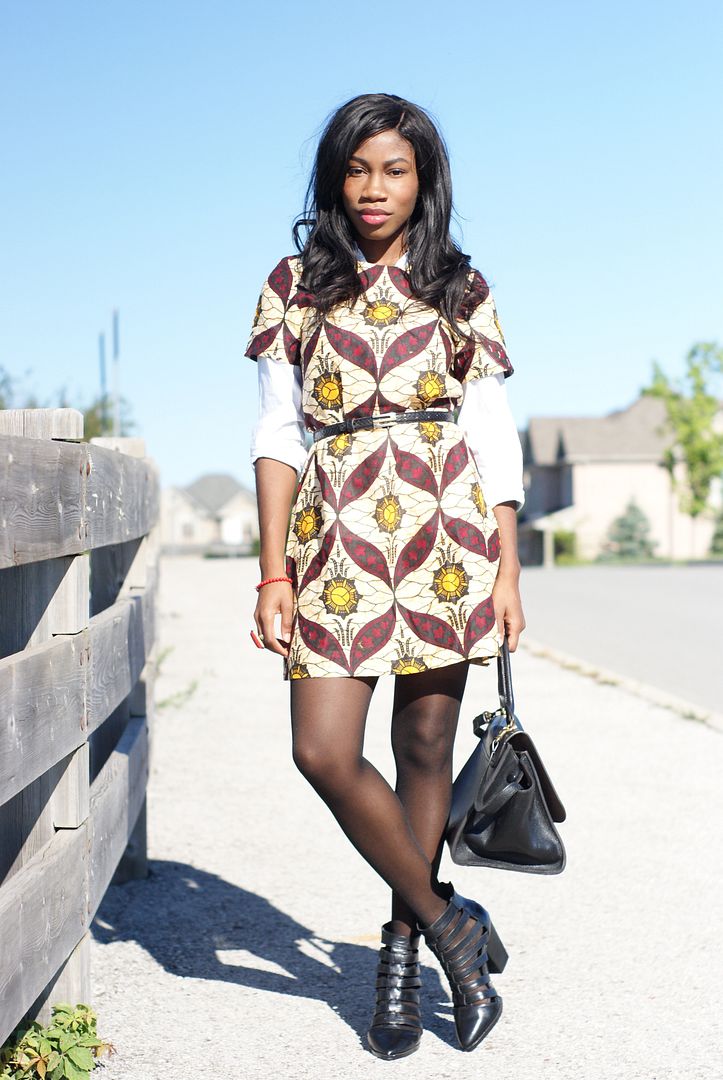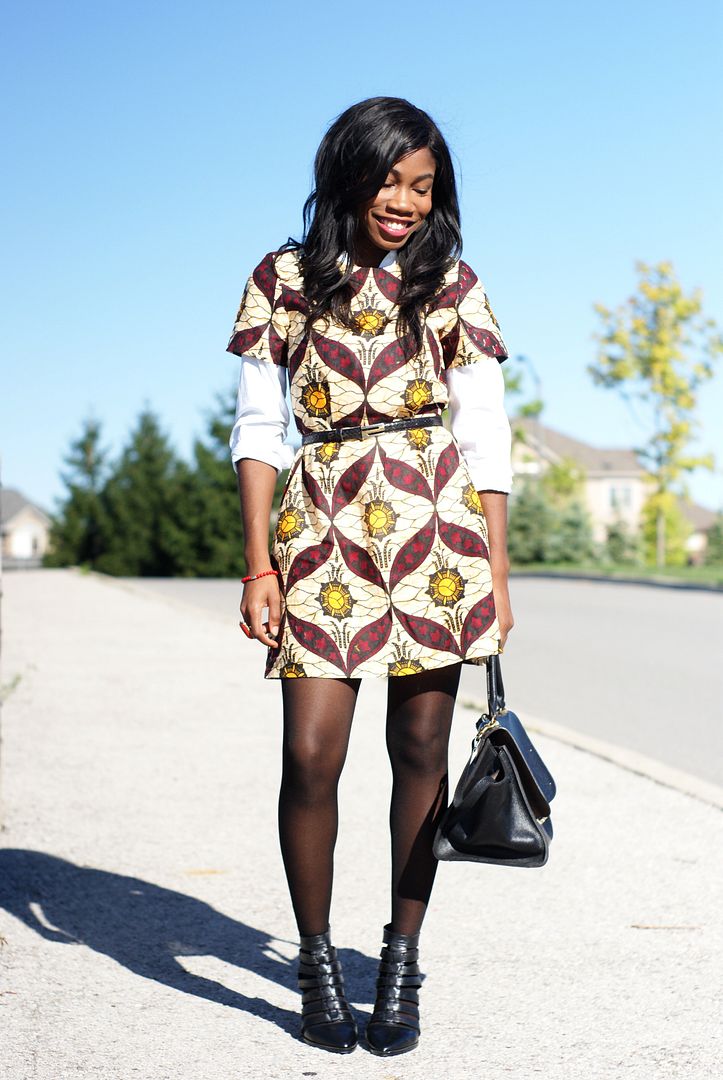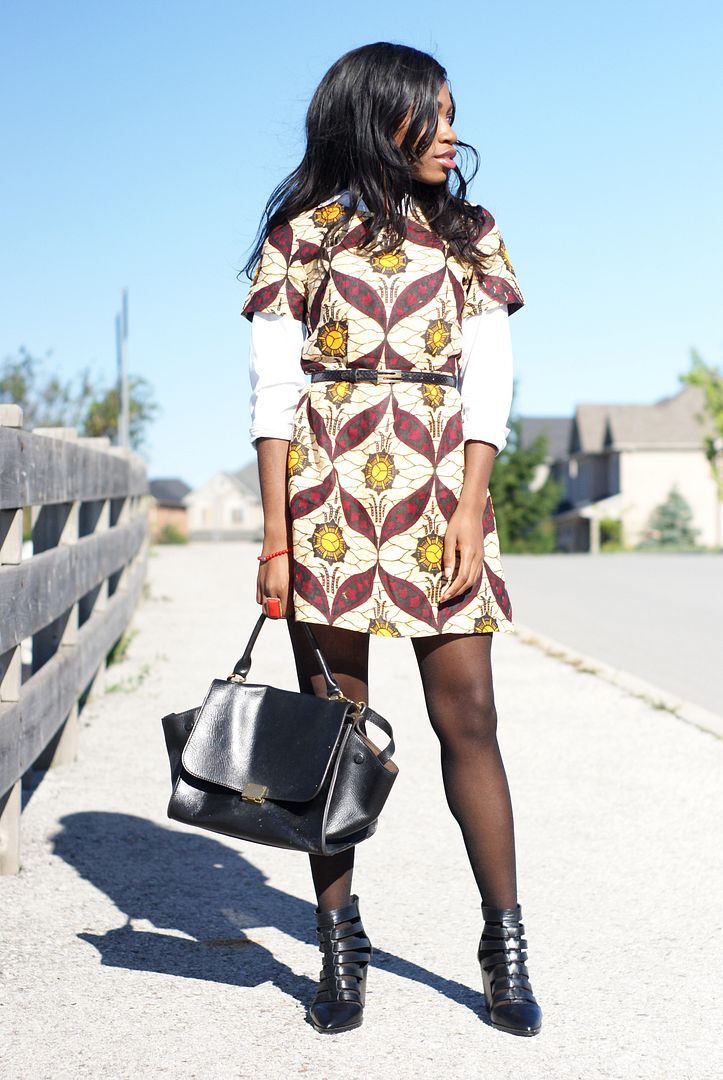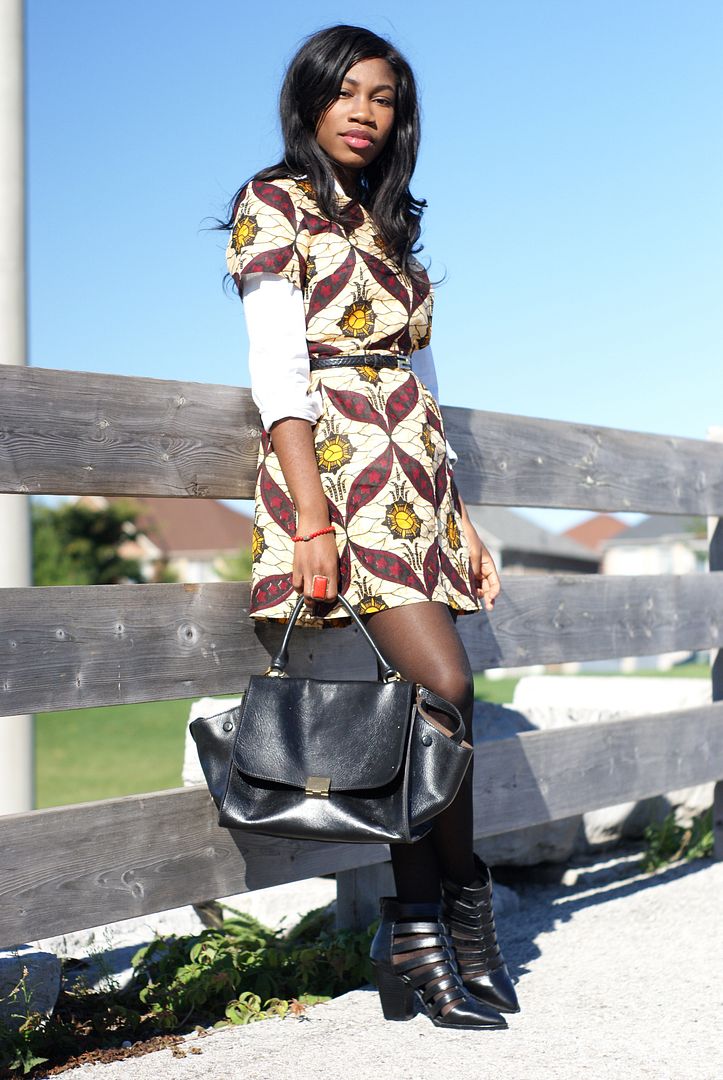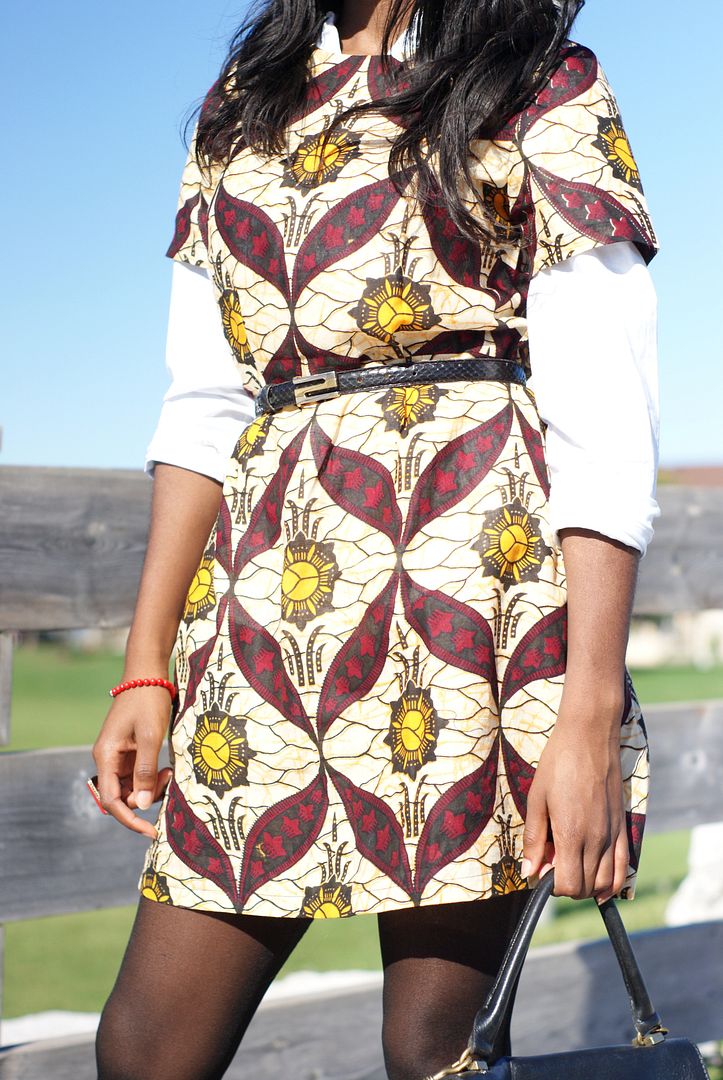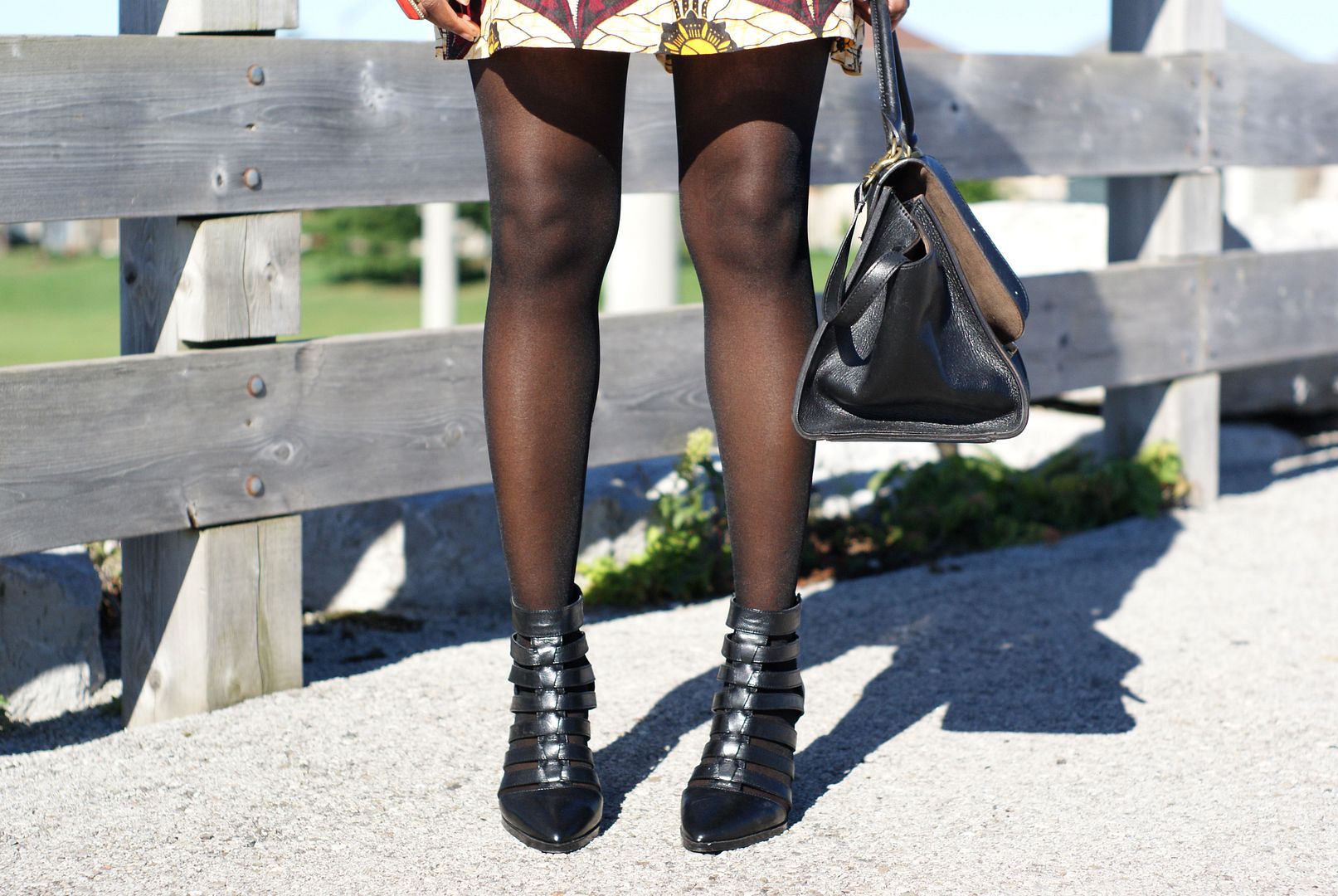 1. Layer, layer, and layer some more: Though here I layered a white shirt underneath the dress, you could alternately layer a sweater, cardigan or jacket on top.
2.Utilize accessories: Belts, scarves, and hats are perfect transitional pieces. Here I used a belt to create a defined waist–especially as layering can sometimes seem to make you lose your shape.
3. Utilize tights and leggings: When it gets a bit chilly, tights and leggings are your best friends for keeping yourself warm.
4. Change up the footwear: Switch up those sandals for closed toes in the form of boots or shoes
I hope you enjoyed the post and perhaps were inspired not to pack away your favorite summer finds just yet!
What are your tips for transitioning from the summer into the fall?
Until Next Time,
Sincerely Miss J
Outfit Information:
Dress: c/o Kuwala (here) // White Shirt: Reitmans // Belt: Thrifted // Shoes: Winners // Bag: Kijiji
Let's Stay Connected