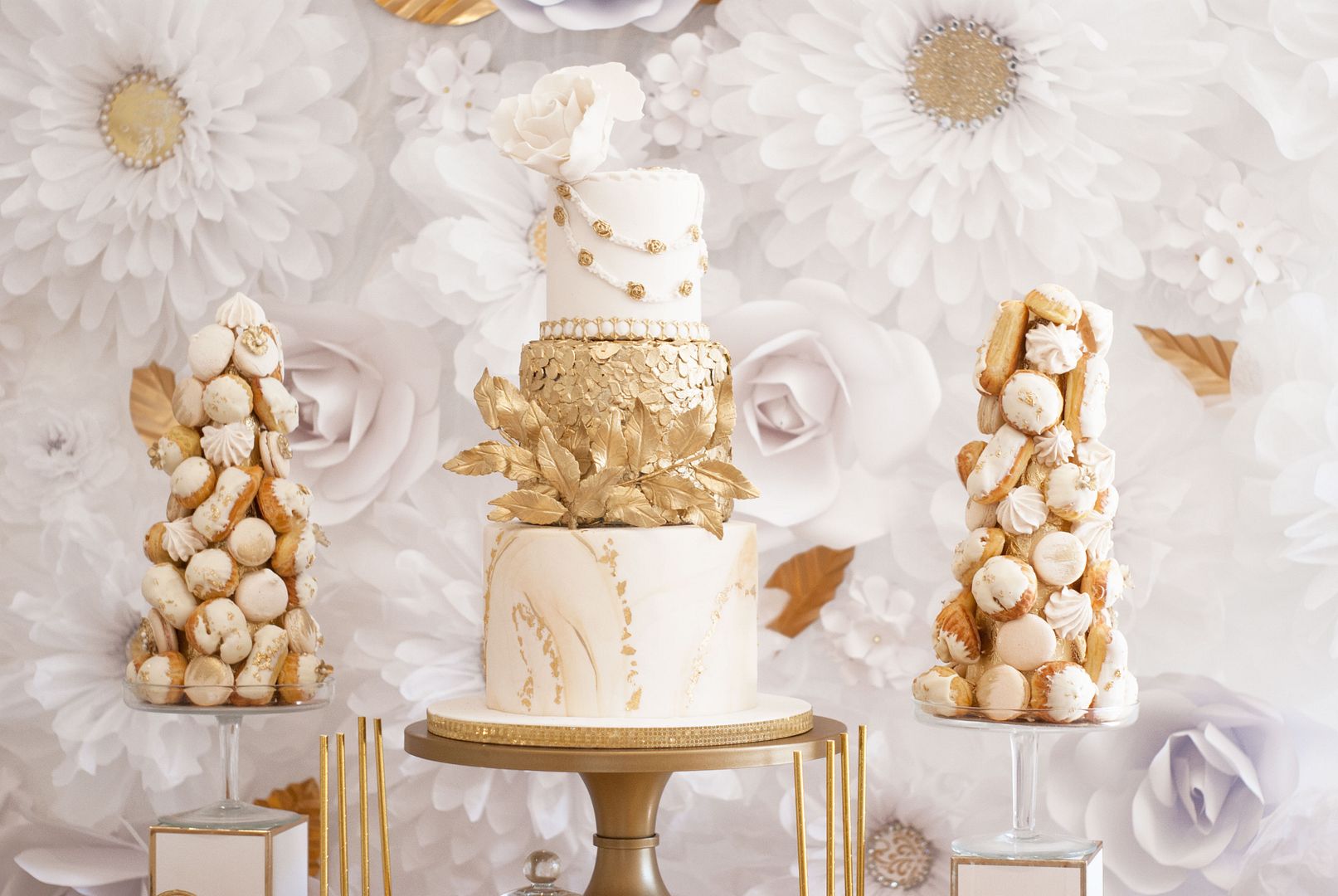 Cake by Fruitilicious Creations and Cakes & Photo by: Sincerely Miss J
One thing that was not that important to us initially during the wedding planning process was finding a perfect wedding cake. However, as we started shopping around we quickly realized that finding the perfect wedding cake was not an easy task and the decision required much more thought. We finally found Fruitilicious Creations and Cakes, a wonderful cake vendor who guided us in creating the perfect wedding cake for our wedding (seen below). Fruitilicious Creations and Cakes is a brand that offers luxury custom desserts, wedding cakes, dessert & candy table styling, fruit arrangements and personalized favours for all events. When choosing to go with them the most important things were the taste of the cake, pricing, flavour variation, and styling. The owner Sandra was extremely knowledgeable, offered explanations for every question we had and best of all, her cakes are incredibly delicious. Wedding cakes come in various shapes, sizes, flavors and styles so finding the one that fits you best can be overwhelming.
Below are four tips to help you choose the right wedding cake or treats for your event:
1) Decide on a budget:
Budget is always at the back of a couple's mind when planning their wedding. During the process of choosing your cake consult with cake vendors and bakeries to get an idea of what a typical cake will cost within your area. Do not hesitate to ask your family, friends and wedding planner for recommendations that fit with your budget.
2) Timing
Don't wait until the last minute. Six to eight months is an ideal time to get started. Most vendors have their calendars booked months in advance so the more lead time they have the easier it will be for them to source the right ingredients for your wedding cake. Some cake vendors will be able to accommodate more constrained time periods but if you do have the luxury of planning your wedding months in advance, you should get the cake knocked off early.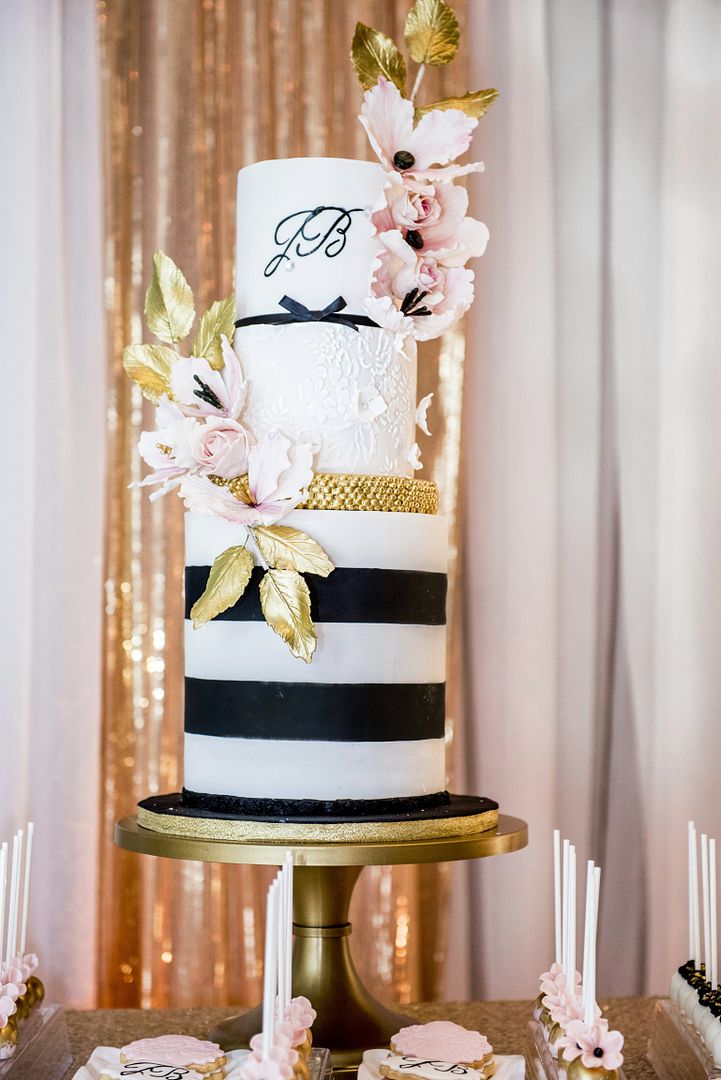 Our wedding Cake by Fruitilicious Creations and Cakes & Photo by: Captured Memories Productions
3) Choose a style, design or theme
Take your time, research and look through various platforms such as Pinterest that will give you an idea of what is available. The options are endless but narrow it down. One way to help make this process easier is to keep in mind the theme of your wedding. Cupcakes, doughnuts, macaroons and even cheese are popular choices for couples seeking something unique and non traditional.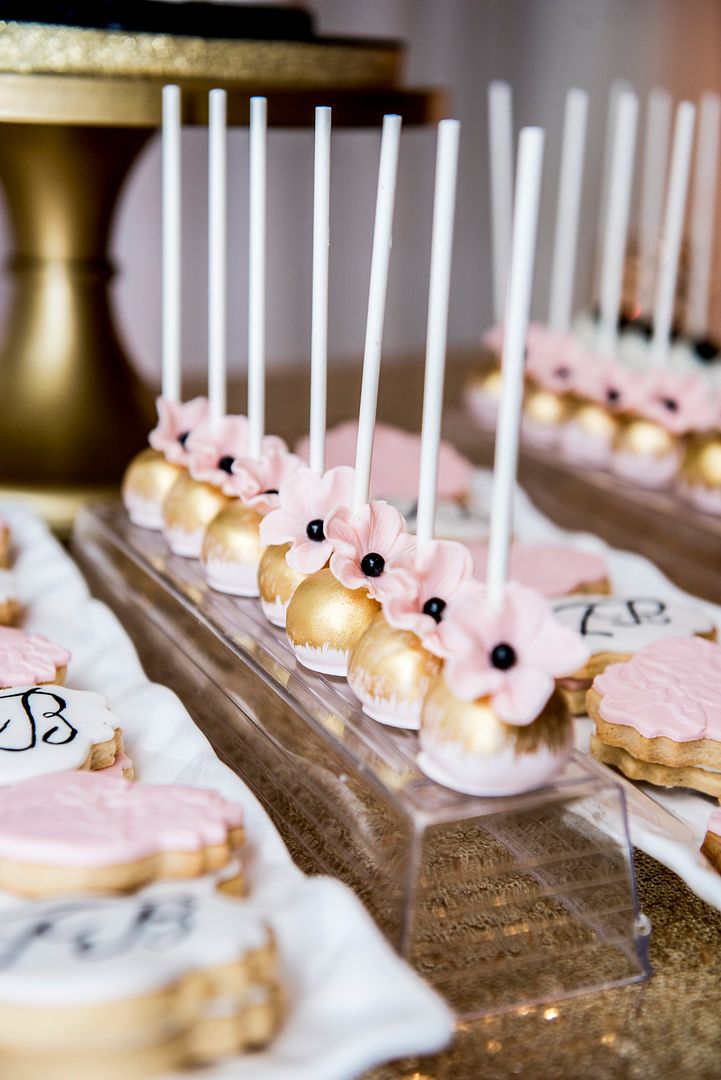 Our desserts by Fruitilicious Creations and Cakes & Photo by: Captured Memories Productions
4) Taste your cake
You cannot assume that a chocolate cake will taste great no matter what. Request a tasting from your vendor once you have narrowed down the search to ensure that the cake will not only look great but taste good too. If the cake has multiple flavors, taste them all. Avoid choosing exotic flavors that may alienate the guests who may not be familiar with it. Choose a vendor that will make a delicious cake look amazing.
Hope you enjoyed the post,
Until Next Time
Sincerely Miss J
What tips do you have for choosing the perfect cake or dessert for your event? Please share below in the comment section.
If you want more information about Fruitilicious Creations & Cakes, please visit here
Stay connected and follow me on social media
Google + // Twitter // Instagram