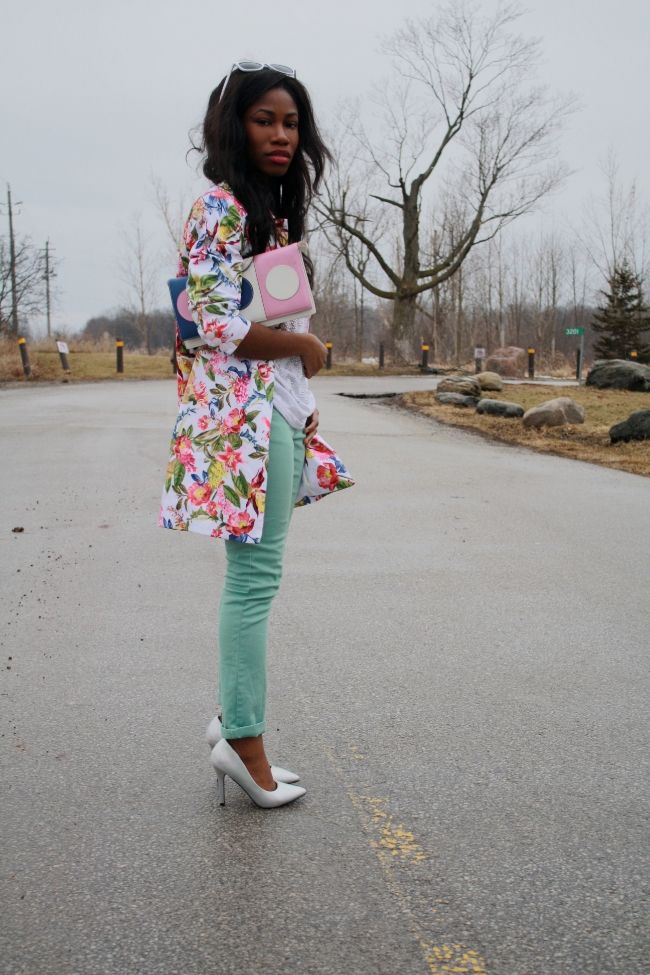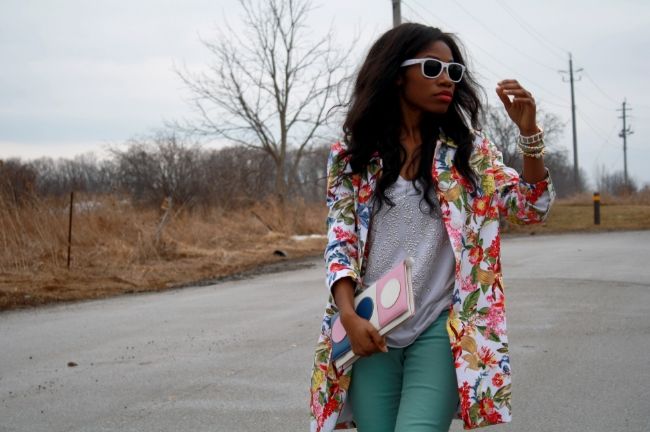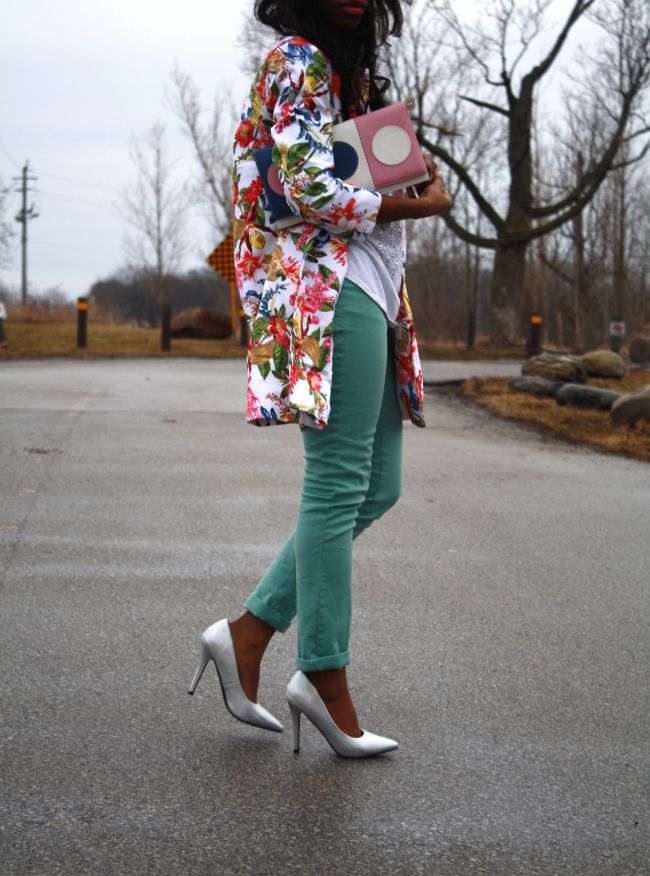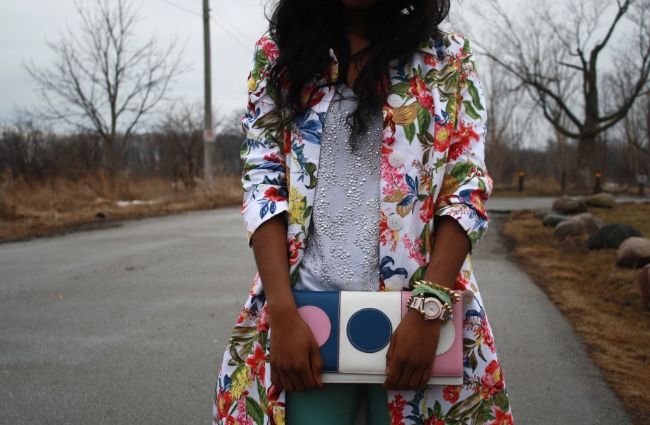 My apologizes to
everyone for disappearing from my blogging duties, but I have been
having some bad luck with technology. Don't get me wrong, technology is a
wonderful thing in this day and age. However, you begin to realize how
much you depend on it,when it no longer works at your convenience.
Firstly, my computer has been acting up
and next my camera charger has mysteriously vanished. Unfortunately,
without that it makes it really hard to do outfit posts, however,
I'm being sent a new one as we
speak! In the meantime, I'm currently using a borrowed camera. Thank you for all your support guys!
It's
officially Spring, but as you can see from the pictures, it's currently dark, gloomy, rainy, and still cold. The good news, it's suppose to warm up very soon! In the meantime, I did another go around with my floral print
jacket and decided to try a different combo. I'm not a fan of sunglasses on me but these ones were too funky to pass up! The highlight of the outfit is this amazing clutch, which is my mother's. It's so old but still perfect for the Spring.
Until Next time,
Outfit Information:
Jacket: Sears
T-shirt: Dynamite
Jeans: Reitmans
Heels: Sirens
Clutch: Borrowed from mother
Sunglasses: gifted
Let's stay connected
Google + // Twitter // Instagram