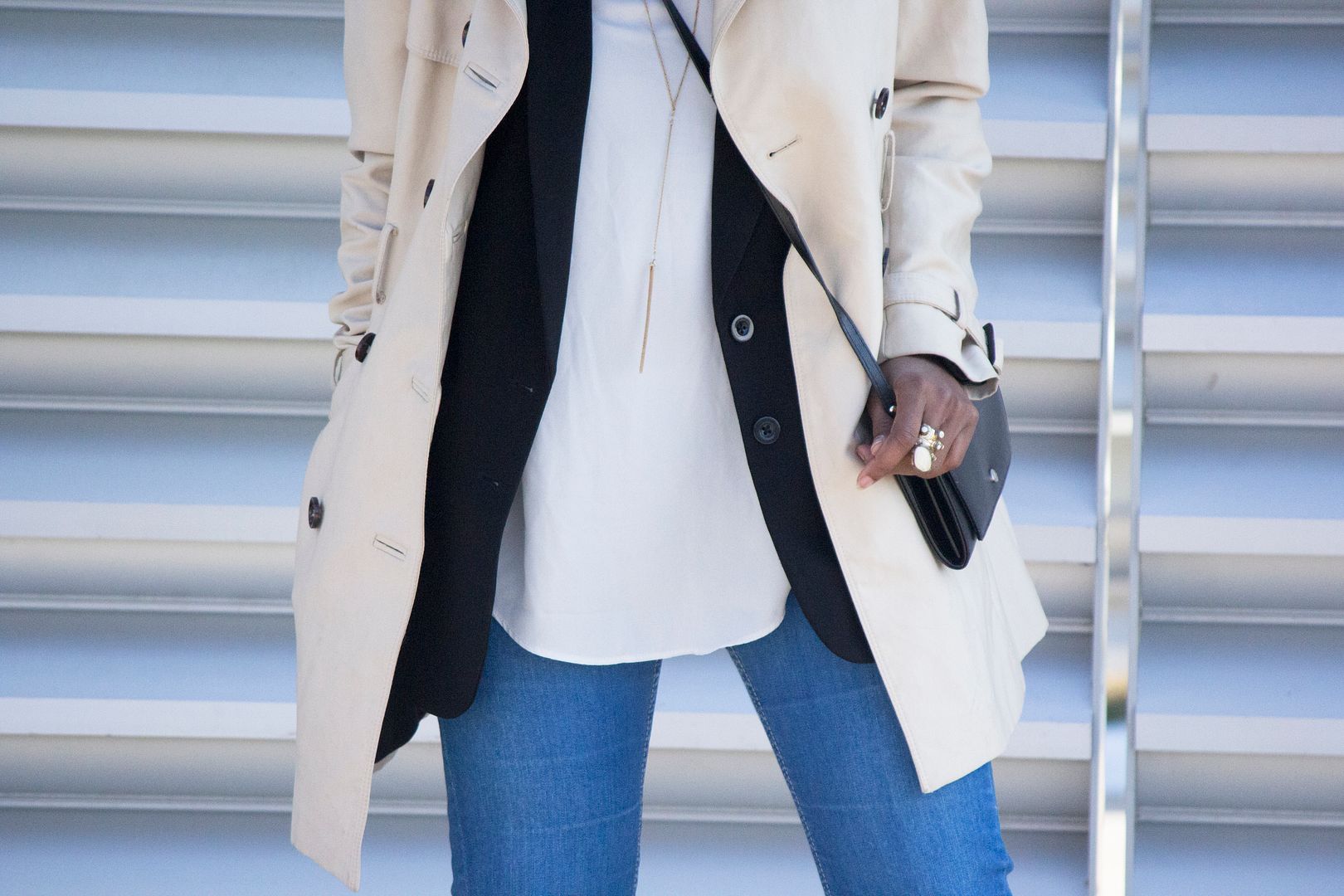 It's been awhile since I've been able to blog because I had to take a break to focus on some personal life goals. I never knew how much time I spent on this little space until I stepped away from it for a little bit of time. However, I am back with this causal outfit sporting a white tee, flared jeans, a vest and a classic trench coat in preparation for the warmer weather and hopefully the end of winter.
It's not easy figuring out what to wear during this awkward transitional period between winter and spring, where it'sstillcool and always cloudy outside. However, there
are a few things you can do to switch up your wardrobe to help with the
transitional period. So, if your looking for some spring elements to
incorporate into your wardrobe right now, here are five elements you can add to your wardrobe to help transition from winter to spring.
1) Ditch the dark colors for bright, neutral or pastel colors
2) Embrace bold prints and patterns
3) Learn to layer to accommodate for the cooler or warmer temperatures of spring
4) Incorporate fun spring trends like boho, the 70s, bell sleeves, and other fun trends
5)
Have fun with different types of outerwear. Some great spring must
haves are leather and denim jackets, trench coats and vests.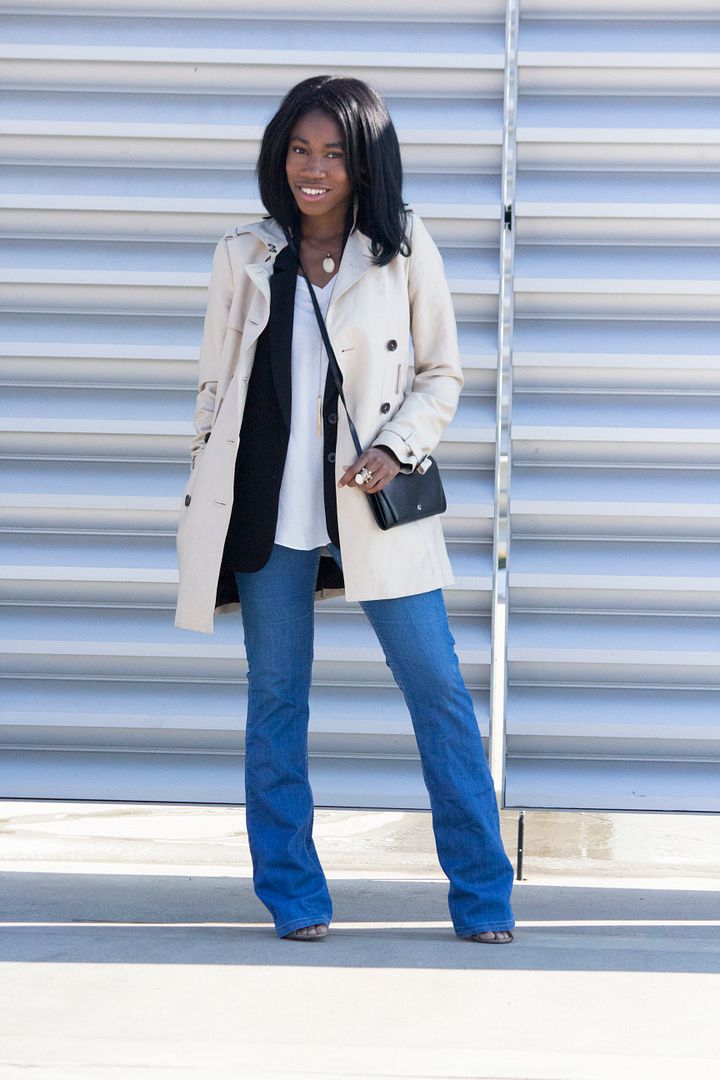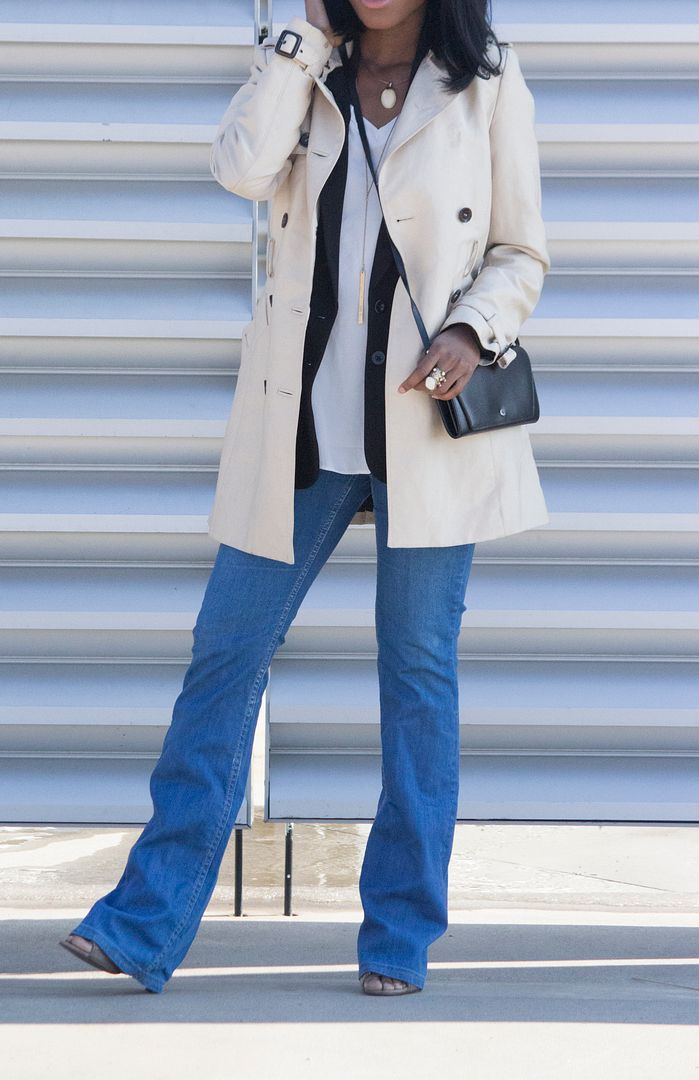 For this outfit I incorporated a few of the tips above by sporting neutral colors and few dark colors, rocking the 70s trend with the flare jeans, layering and sporting a trench coat.
Hope you enjoyed the post and found the tips helpful
Until Next Time,
Sincerely Miss J
What are your go to items for transitioning from winter to spring?
Outfit Information: White Tee: Dynamite// Vest: Reitmans // Trench Coat: Zara // Jeans: Thrifted ( French Connection) // Bag: Danier
Stay Connected and Follow Me on Social Media
Google + // Twitter // Instagram