As we inch closer to warm weather and eventually summer, we approach outdoor festival season. With all festival events, especially music ones, comes festival style which has traditionally featured elements of boho, punk, or floral fashions. Essentially, anything goes and it's a great time to experiment, get creative and be comfortable.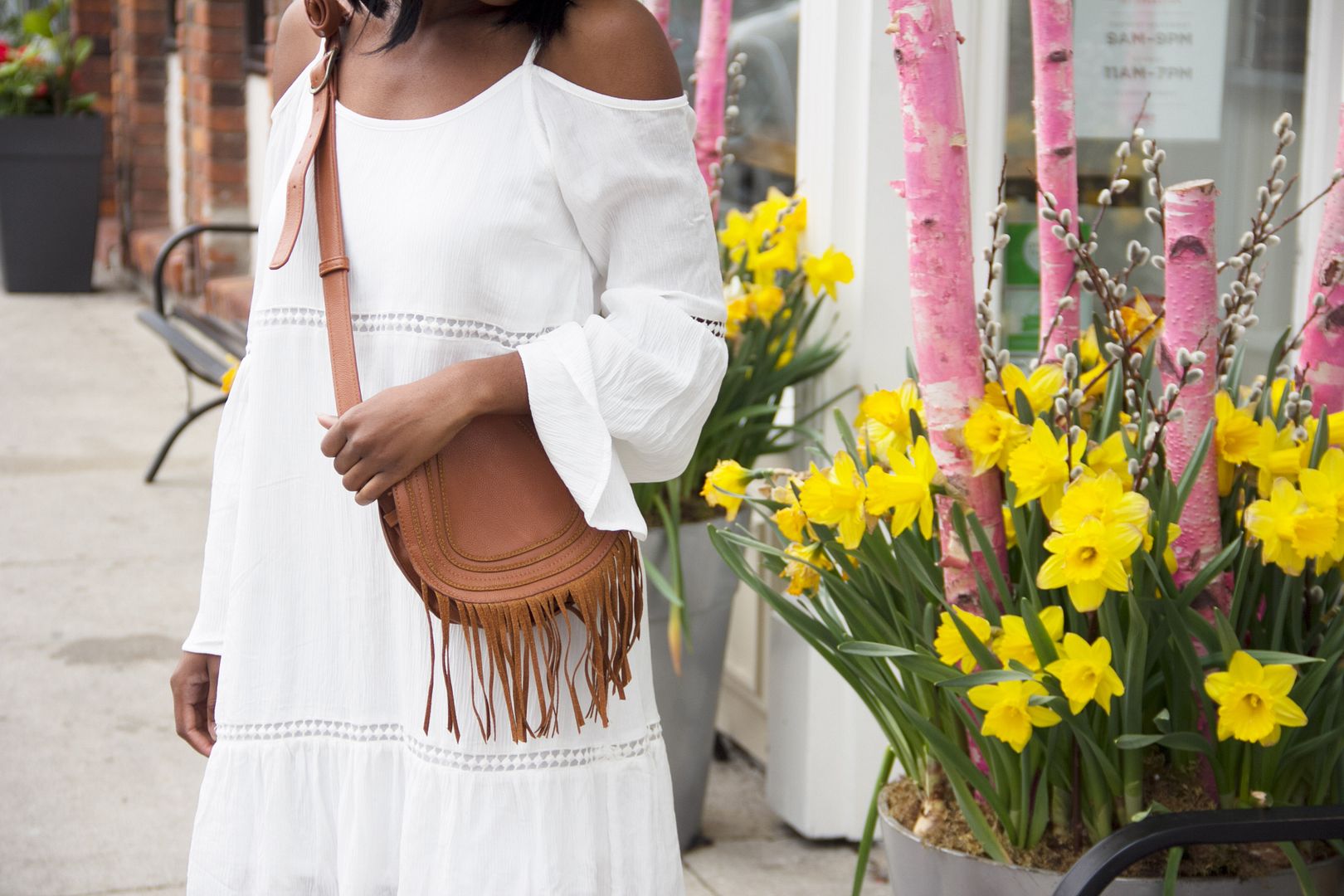 I really like  boho style but wanted to style something that is versatile and can be worn to many other events and even potentially a tropical vacation. I incorporated some boho elements such as tassels, suede, bell sleeves and shoulder cut outs to create this causal but fun look, great for a warm spring or summer day.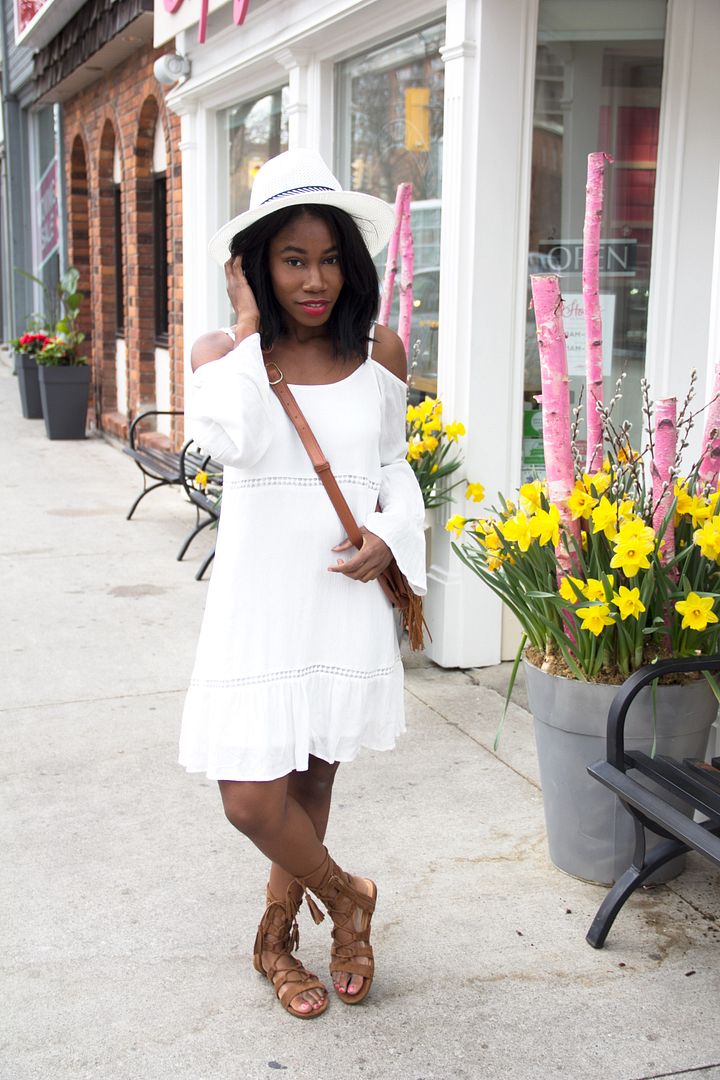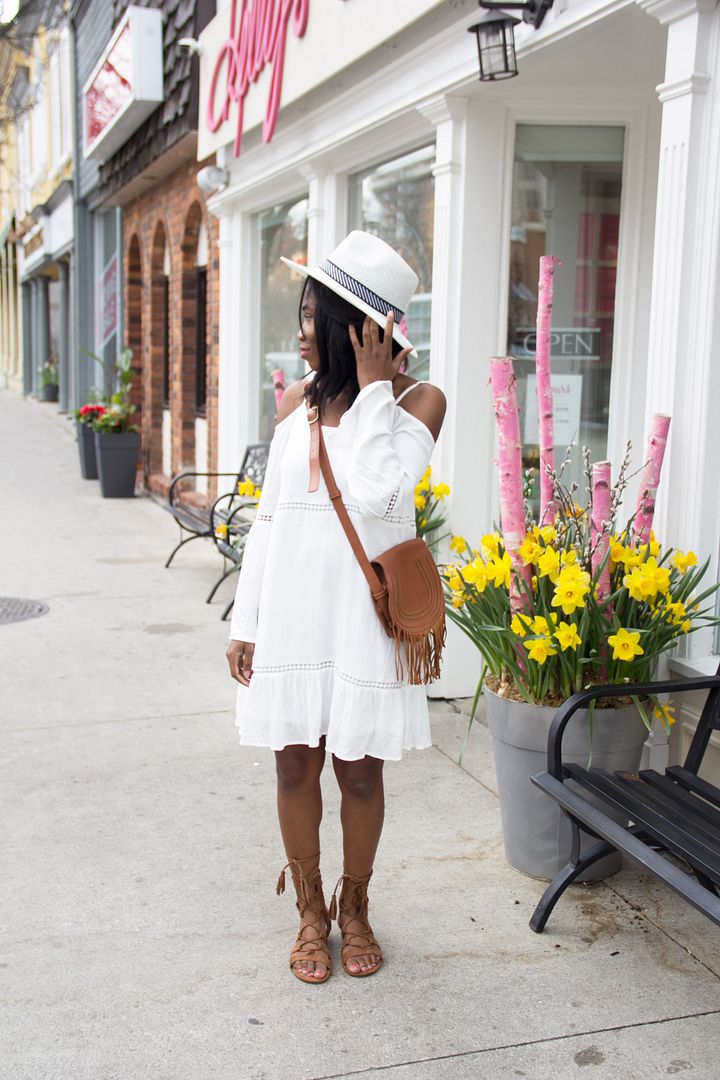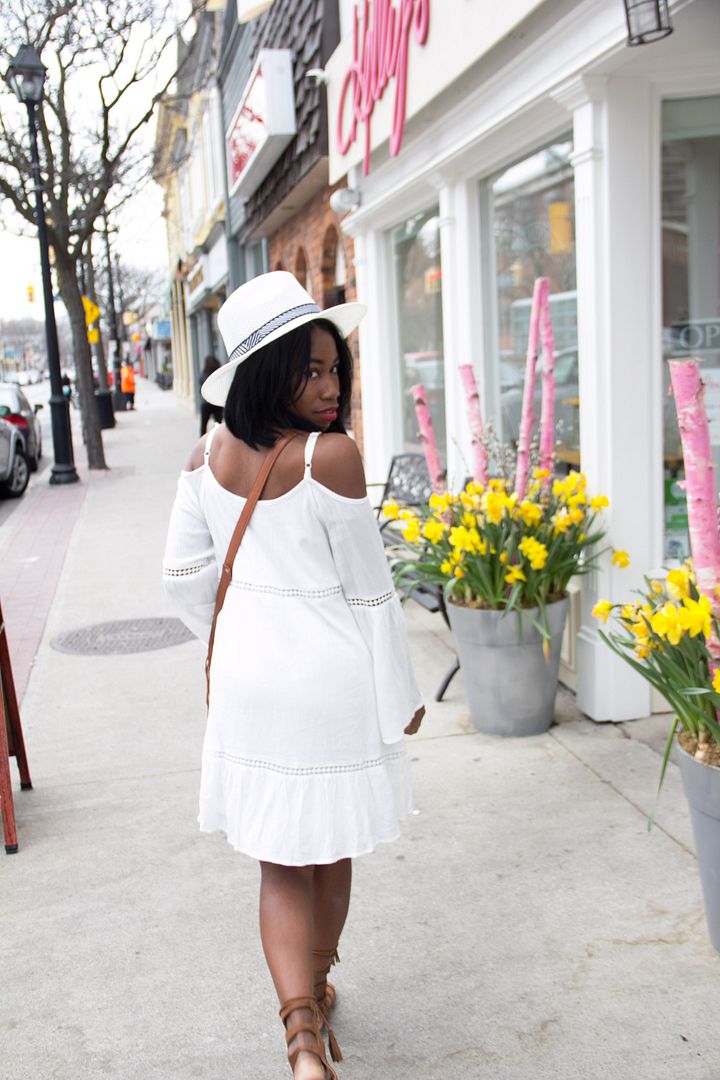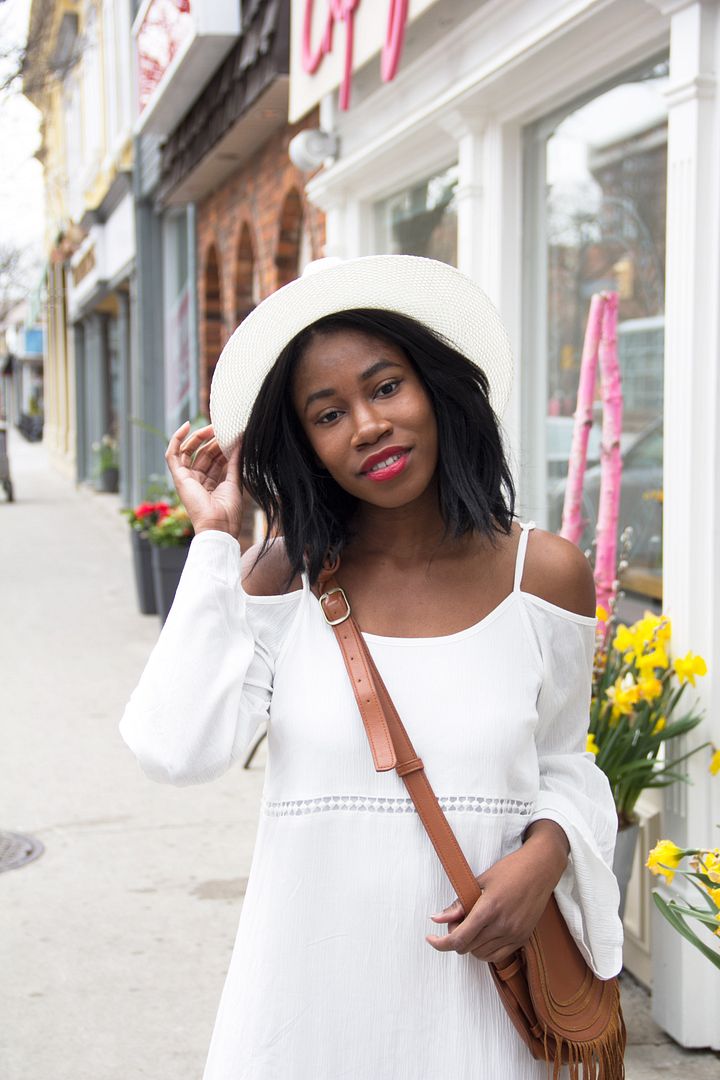 Photos by Carolina
The dress was purchased at Urban Planet and the sandals at Sirens from Dixie Outlet Mall. Both items in total were under $42. Please see my post entitled the patterned pastel dress with Dixie Outlet Mall to read more about my other great Dixie Outlet Mall find.
Hope you enjoyed the post?
Sincerely Miss J
Thank you to Dixie Outlet Mall for collaborating with me to share with you some great #dixiedeals
What are your go to fashion items for outdoor festivities?
Outfit Information: Dress: c/o Dixie Value Mall via Urban Planet // Sandals: c/o Dixie Value Mall via Sirens also can be found at Urban Planet at Dixie Outlet Mall// Bag: Thrifted // Hat: Dollaroma
Stay Connected and Follow Me on Social  Media