I had a brief stint living in Europe, specifically in France when I was younger. Although, I have not returned for quite some time I can't help but love the Parisian style. I love all things with stripes, minimal style, flat shoes, and the tailored look. All these styles seem to be essential to achieve that ultimate chic and sophisticated look that Parisian style is known for.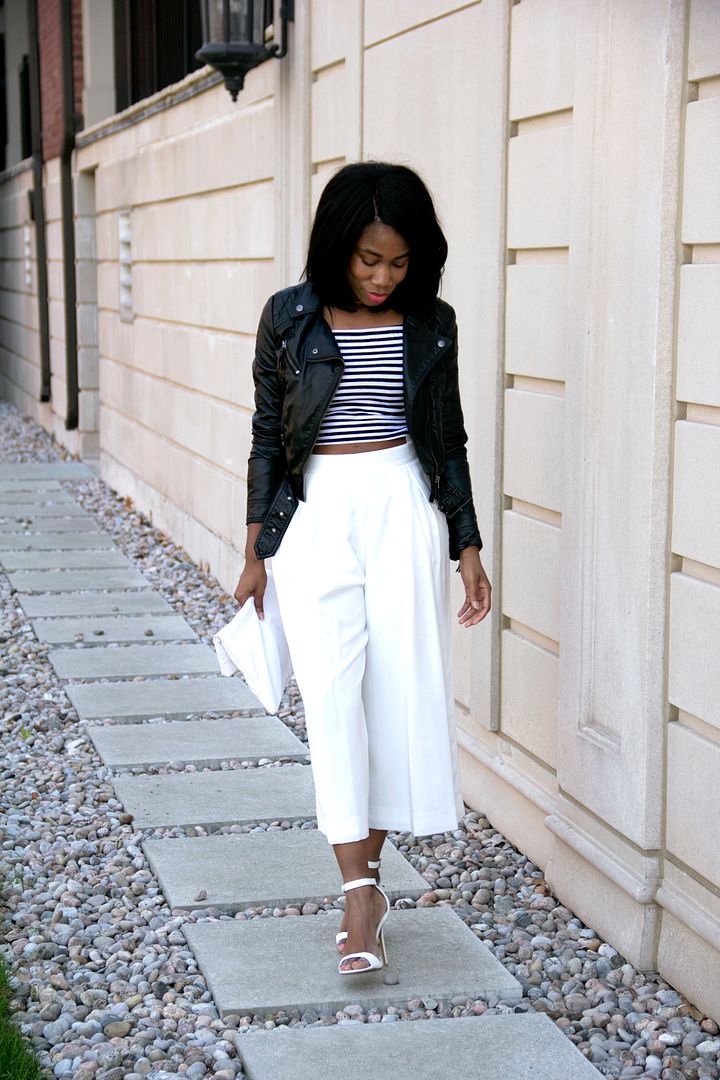 I decided to add another pair of culottes to my wardrobe with this white pair. I find white to be extremely versatile for spring and summer but it can be tricky in keeping them clean and crisp white. I paired these white culottes with a basic striped crop top and a faux leather jacket. Perfect outfit for a night out.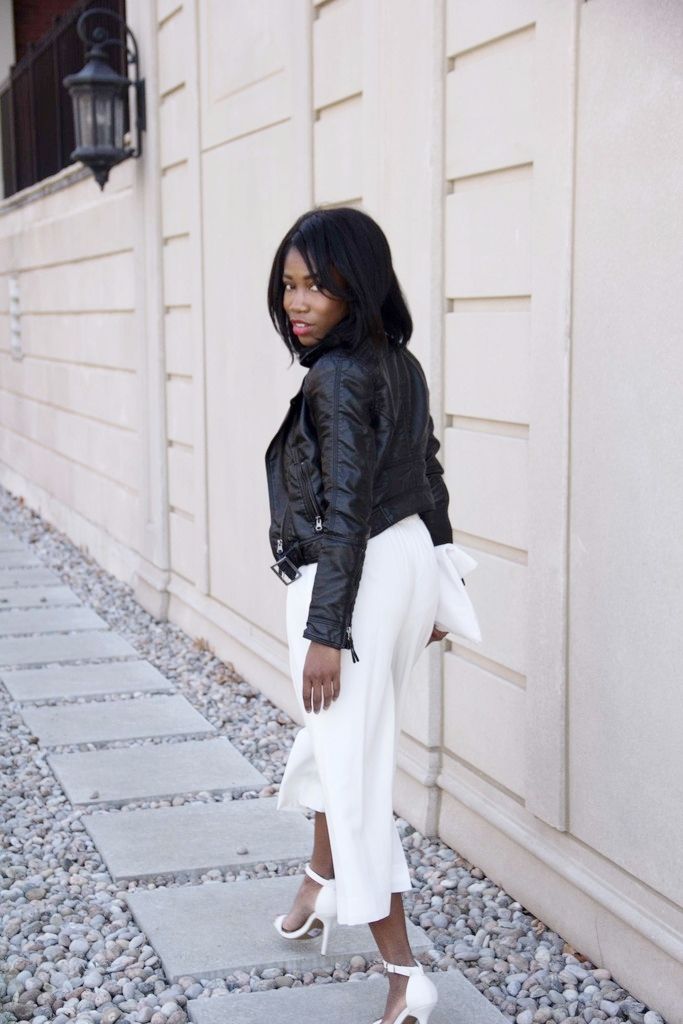 Photos by Carolina P
Until Next Time
Sincerely Miss J
How would you style this outfit differently?
Outfit Information: Faux leather Jacket: H&M // Crop Top: Sirens // Culottes: Winners // Heels: Sirens: // Clutch is Handmade by @shasha111.
Stay Connected and Follow Me on Social Media
Google + // Twitter // Instagram