I've been away from the blog with good reason. I needed some time to focus on some personal things, understand some bad news and take time for myself. I'm also getting ready for a big move out of my parent's house and into my own place next month.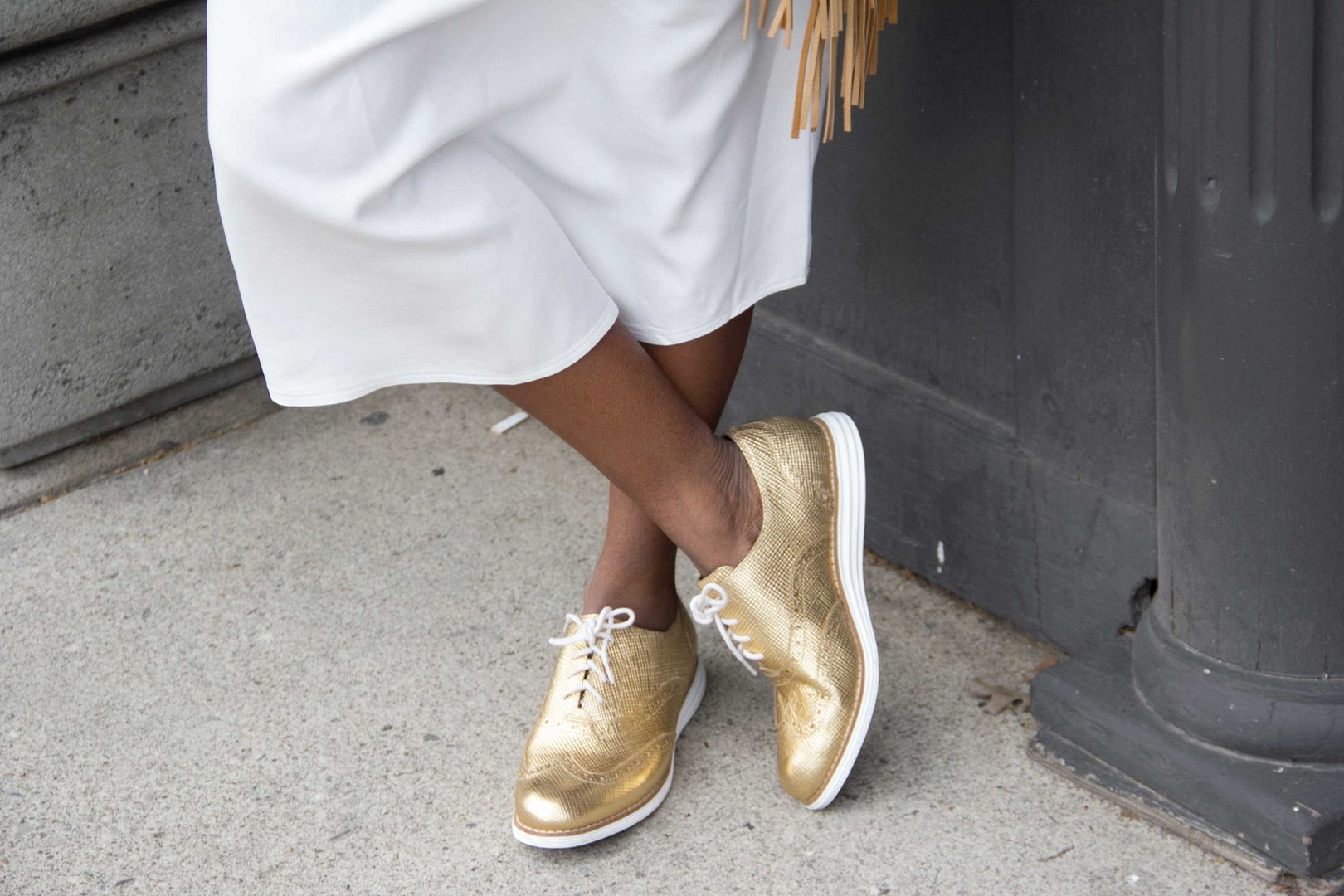 Therefore, I took an unexpected but brief vacation from my blog and all my social media channels. If you're a digital content creator for any type of digital space whether for social media or a blog you may know the struggle to keep the balance between that and life.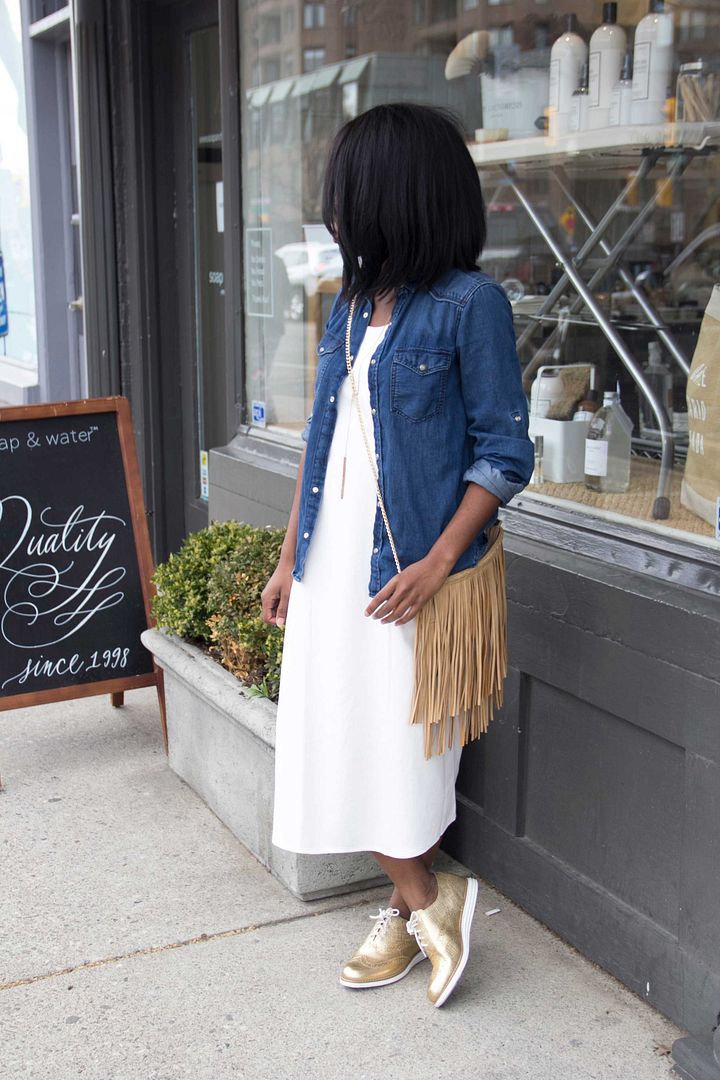 One of the ways I have been coping with stress is becoming more active simply by walking more instead of driving everywhere. As a result I have been able to discover some great places, parks, restaurants, and people in my area that I never noticed before .
I decided to pair the Tanner Dress by Canadian designer Sara Duke as a base to the outfit. The dress is from Sara's Spring collection and its simplicity makes it ideal to style with an endless amount of items. The dress is also comfortable making it my new go to item when I want to be causal, comfortable, but stylish. I paired the dress with a denim button up and some gold shoes to give the outfit a pop of interest. You would not believe how many conversations were started while shooting this look based on my outfit and the gold shoes.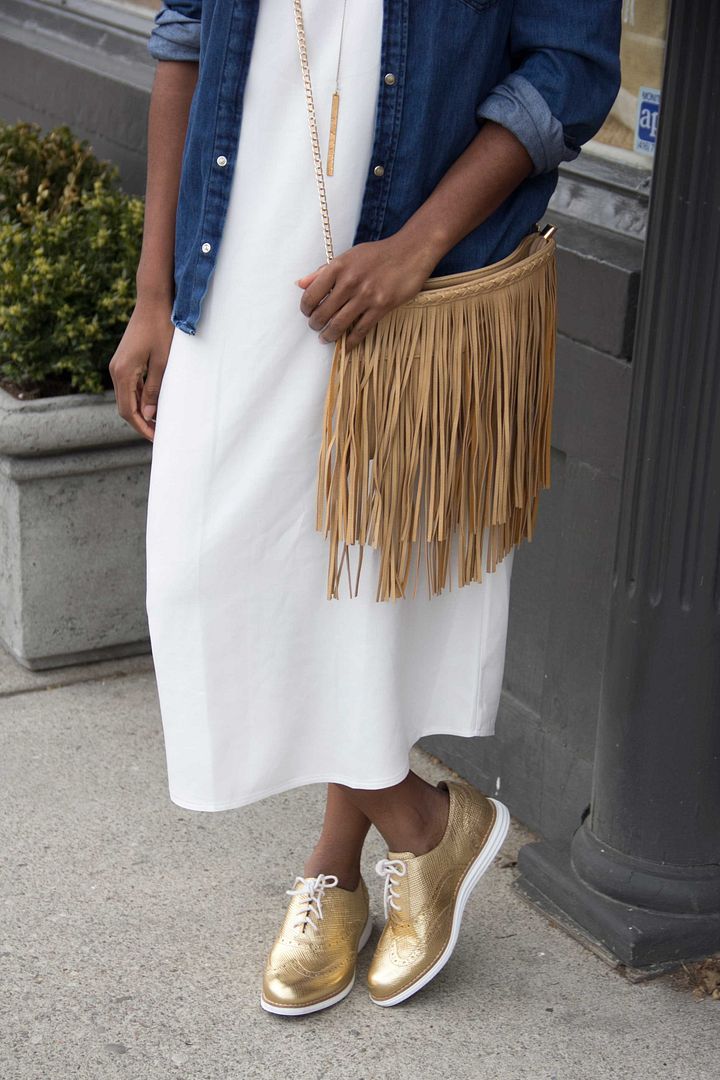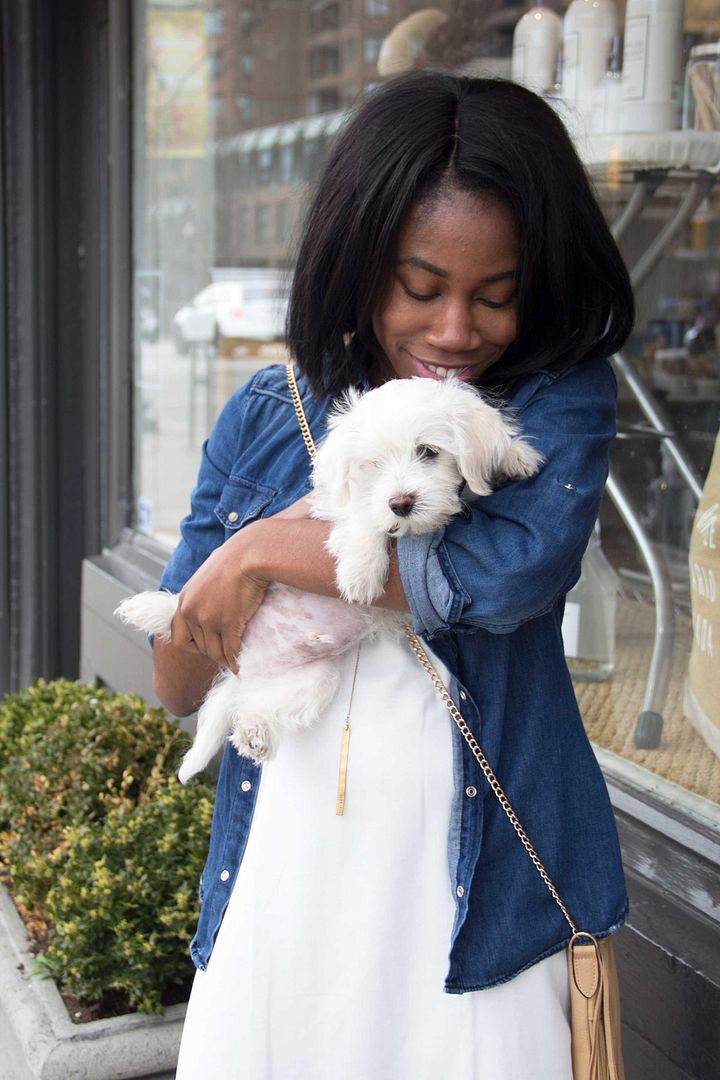 Photos by Carolina
Hope you enjoyed the post
Until Next Time
Sincerely Miss J
How would you style this outfit differently?
How do you relieve stress?
Outfit Information: Denim Blouse: Dynamite // Dress: c/o Sara Duke, here // Shoes: Cole Hann similar // Bag: Le chateau // Necklace: c/o The Jewelry Box, here
Stay Connected and Follow Me on Social Media
Google + // Twitter // Instagram