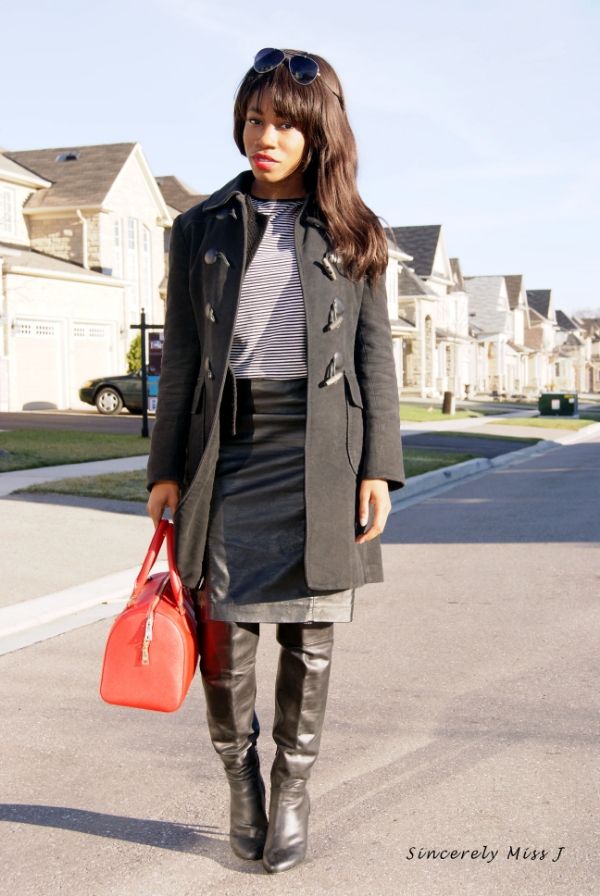 Hello Everyone, happy Thursday!!
Although, it's still Fall, Winter weather has slowly been
sneaking up on us here in the North. Therefore, my new best friends are warm coats
capable of shielding me from dropping temperatures. Therefore, today's thrift
Thursday theme is outerwear.
I don't own many thrifted outerwear items but this coat caught
my eye. I love it, because it's versatile. I can wear it with a causal outfit
or dress it up without compromising warmth. I wore this outfit the second day
of the conference with modifications. The day of the conference, the weather
was warm, so I wore booties. I also wore a larger black handbag instead of the over
the knee boots and a red handbag. This look consists of a faux leather skirt
and leather knee high boots that give the outfit an edgy look.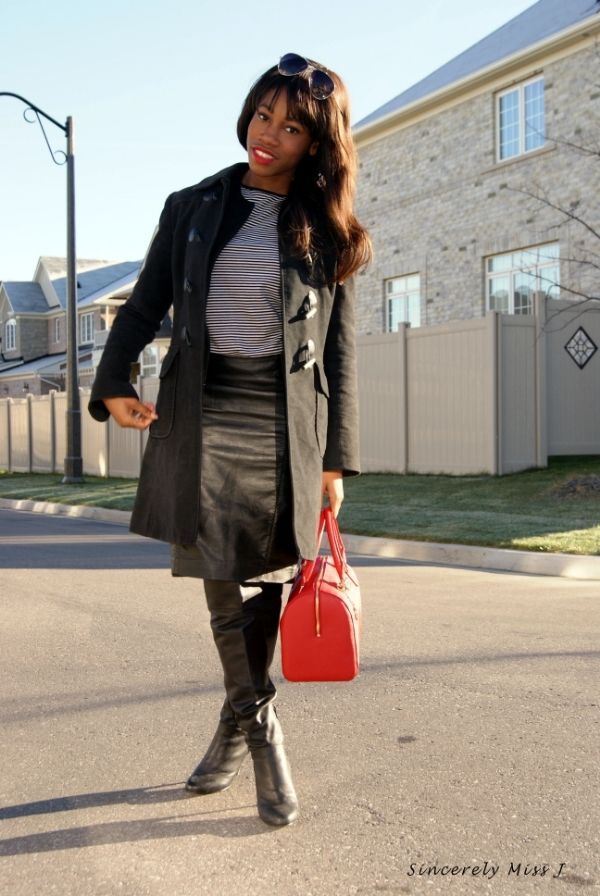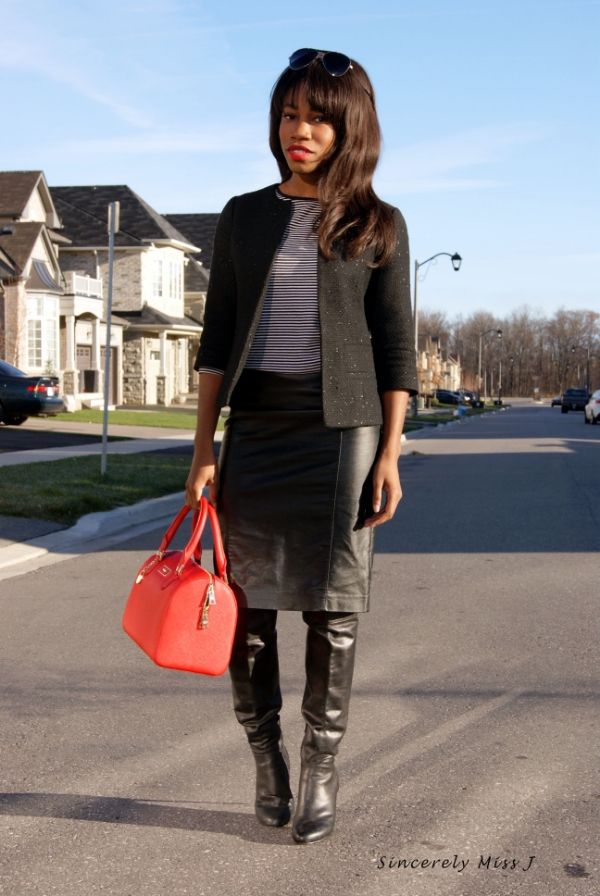 Please check out the other participants of Thrift Thursday and see how they rocked their outerwear look
Spoolish // Being Zhenya // Sandpaper Kisses // Buttonsandbirdcages // The two cent chick //
Alligatortoe // Snippetswithalex
Outfit Information
Coat: thrifted
Blazer: Urban Outfitters
Shirt: Dynamite
Skirt: thrifted
Boots: Zara
Handbag: Winners ( DKNY)