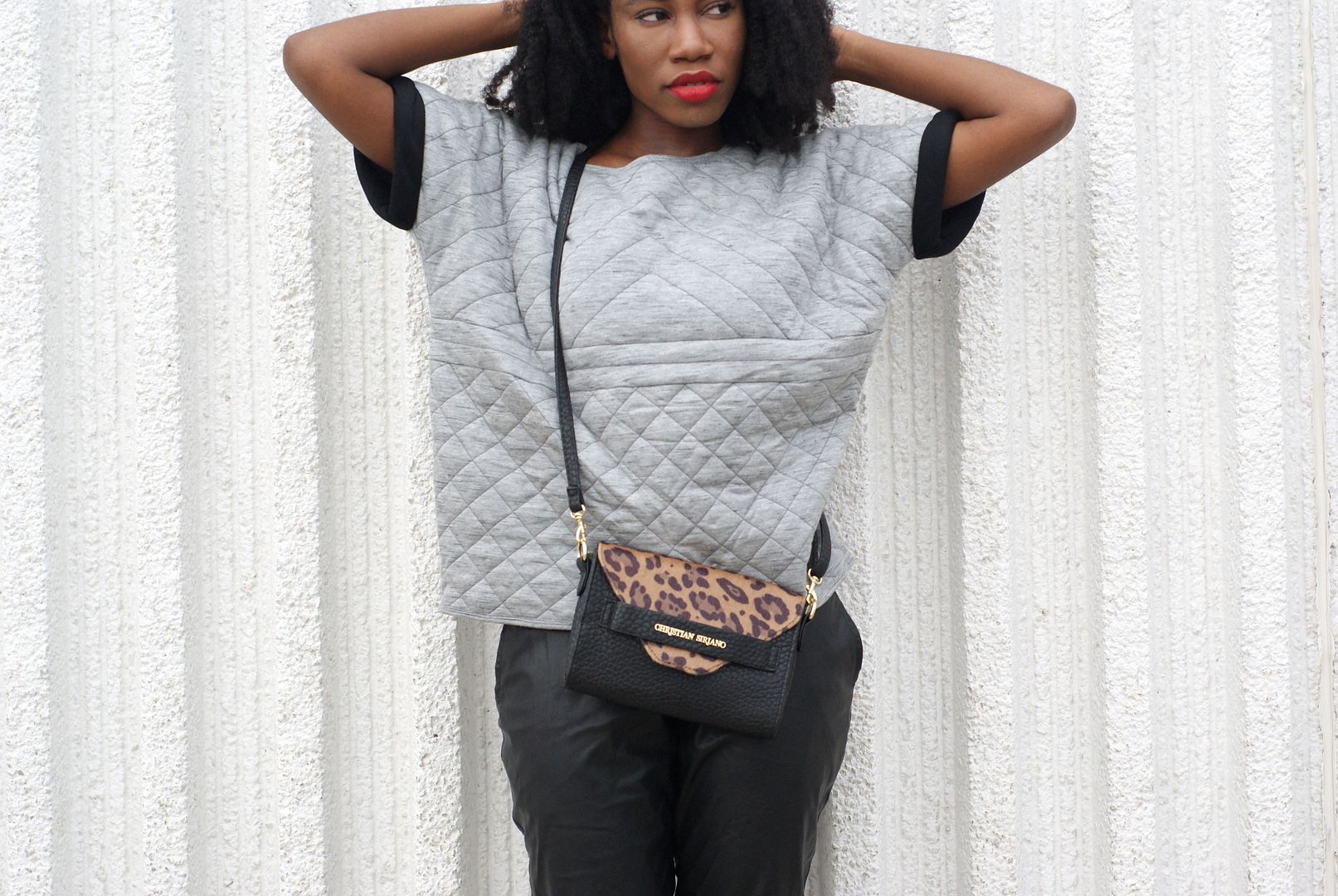 I've been on the search for either a pair of leather or faux leather pants for awhile. So how hysterical was I when I came across this pair while thrift shopping in Soho, New York City last month? Very hysterical.
The original reason for my trip to New York was to hit up the tourist sites and do a bit of shopping. I've always heard that New York city had some of the best vintage and thrift stores, so we decided to check some out. After experiencing it, there are two things I will say about thrifting in Manhattan: 1) It can be pretty expensive and 2) You can find some amazing things if you look hard enough.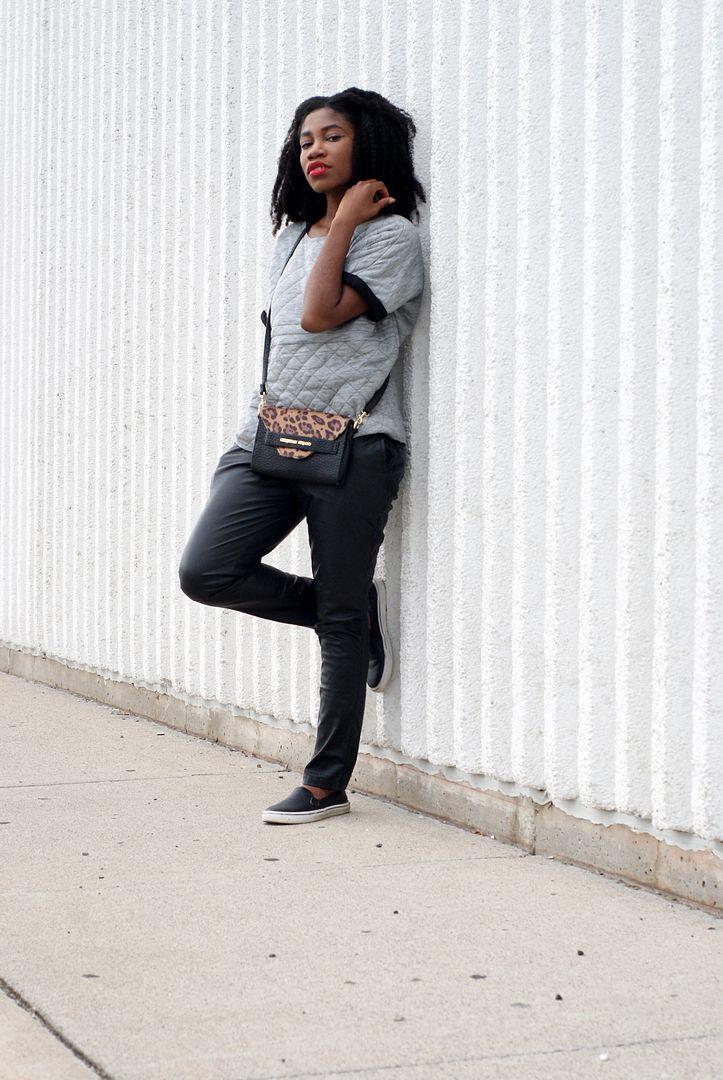 I found two items that made a great trip even better! First, there was this quilted grey sweater that I fell in love with due to its comfort, details and fit.
Lastly, was the faux leather jogger pants . Lucky for me, both pieces were in mint condition with their original tags still on them! I wanted to take home a few more things but due to the low Canadian dollar the exchange rate were a bit high to splurge.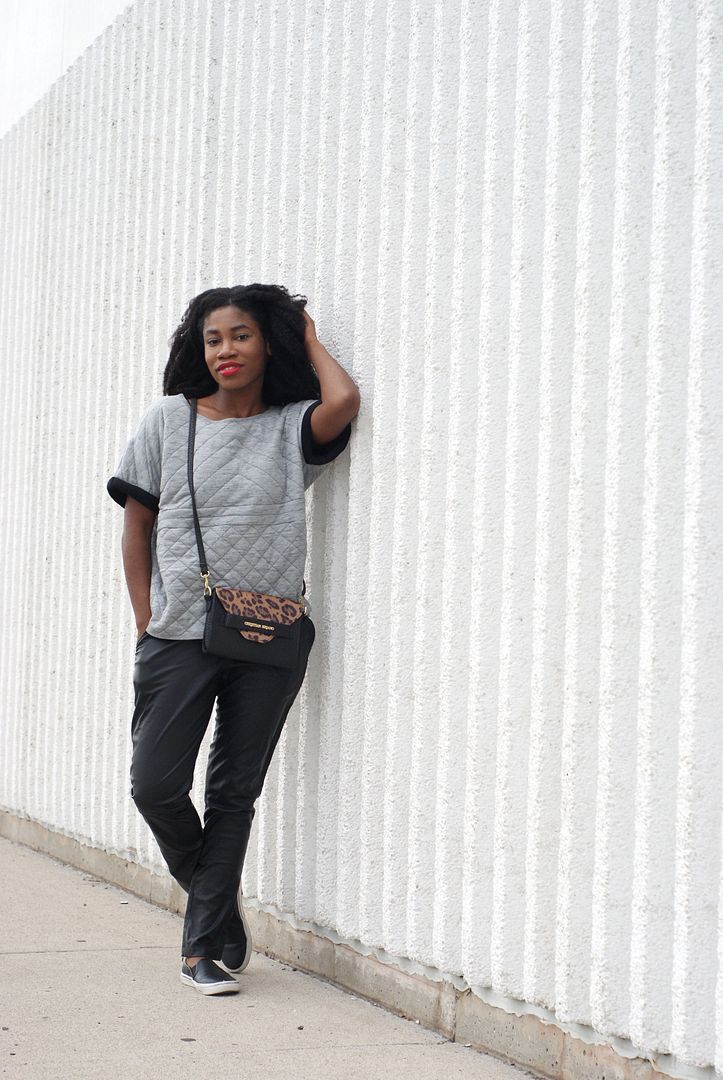 Photos by: Clover D
I decided to do a chic but causal kind of look that was inspired by Kanye West.
Unfortunately, I had forgotten my camera battery at home so unfortunately, I could not capture all the adventures we had , but I'm hoping to go back real soon.
Hope you enjoyed the post
Until Next Time
Sincerely Miss J

Outfit Information: Sweater & Leather Joggers: Thrifted in NYC // Shoes: Winner's // Bag: Payless ( old)
Stay Connected
Google + // Twitter // Instagram