Hello
Everyone,
So glad to be able to step outside with heels again without the risk of slipping and maybe breaking an ankle. The weather has been really mild today, to the point that the snow is melting, hence the not so great scenery. However, no complaints here from me, I don't mind the slush as long as it stays warm! Today's
post is jammed packed with some of my
favorite things; today is thrift style Thursday and this week's theme is faux
fur!! This
fur vest was actually a cropped jacket that I transformed into a vest.
Next, I was
reintroduced to Smart Set (clothing brand) at the blogger's conference I attended a few weeks ago. The brand has completely re-invented itself into a hip clothing company catering to stylish professional women. When I walked into Smart Set there was colour, texture, patterns
and prints, which is a huge change from the past. One of my favourite colours is oxblood,so when I saw this blazer and blouse I knew I had to have it, and paired it with these oxblood coloured jeans. FYI, the zippers on the back of the jeans do not zip all the way up, they stop a bit above the ankles.
Lastly, I
paired everything with this necklace and bracelet set by Joseph Nogucci—a local Toronto brand.
The outfit required something more subtle, rather than a big statement necklace. I adore the anchor symbol and see it as a representation of being grounded, which then keeps you focused on your goals and mindful of your achievements.
What do you think of the outfit?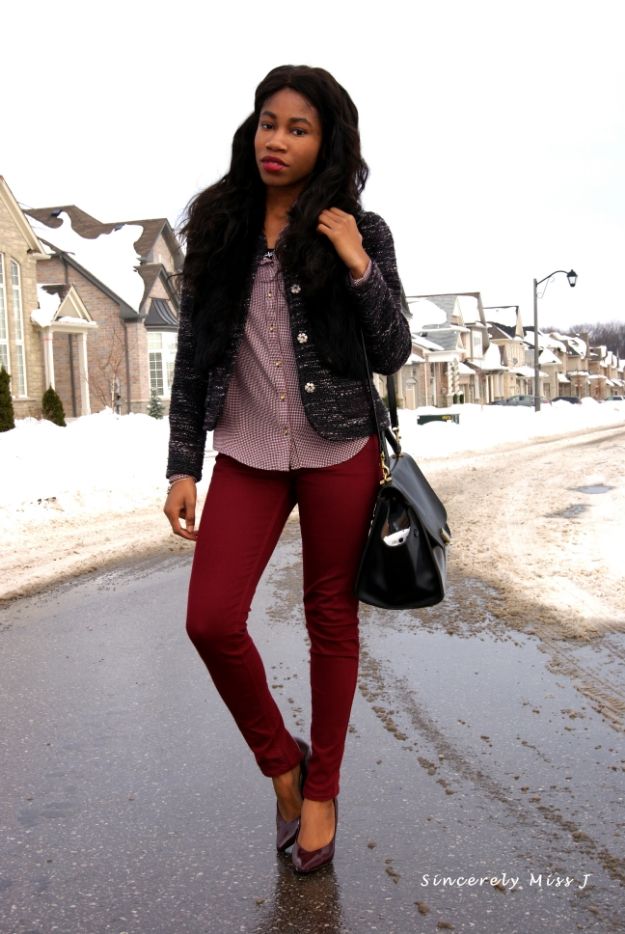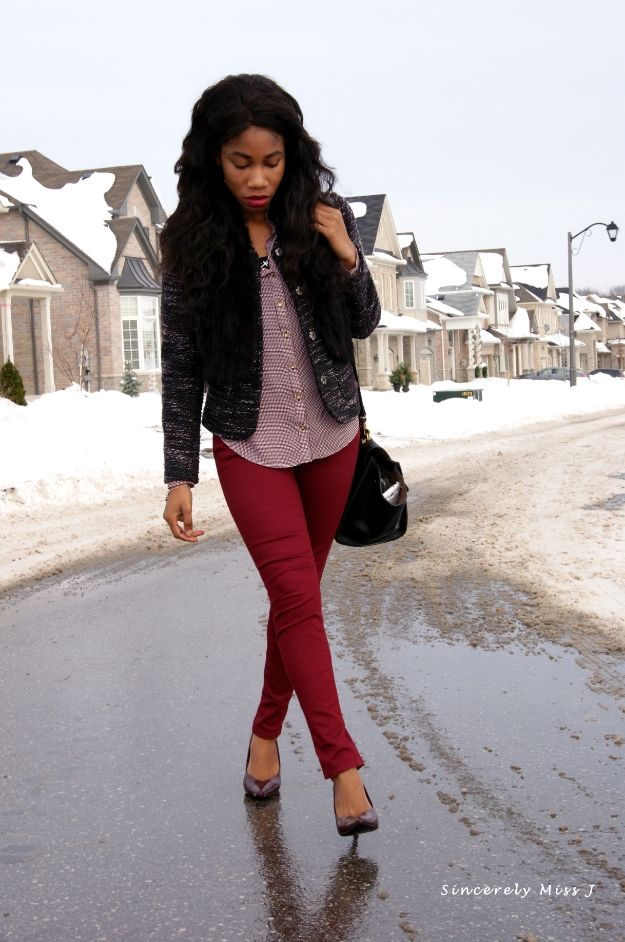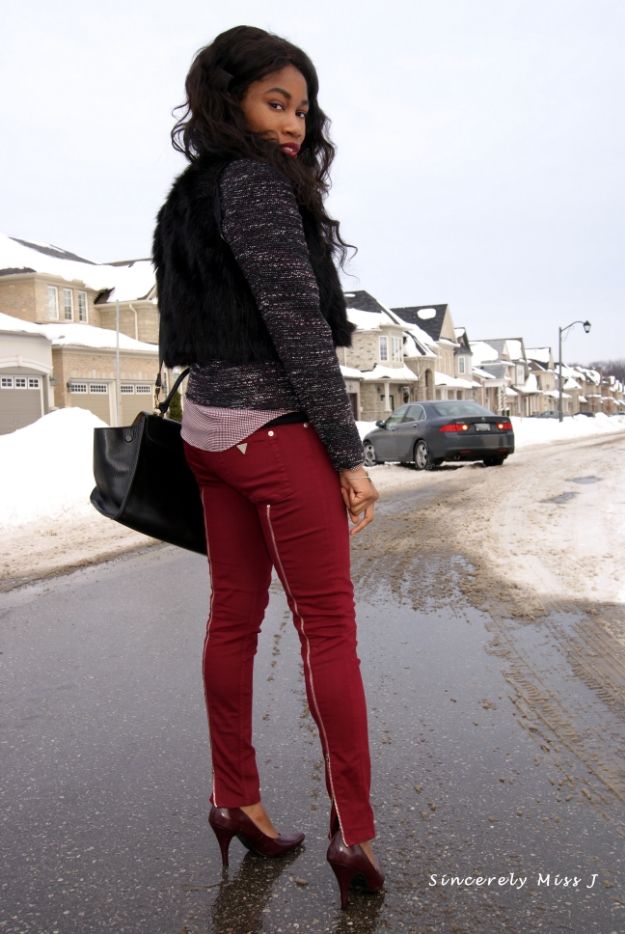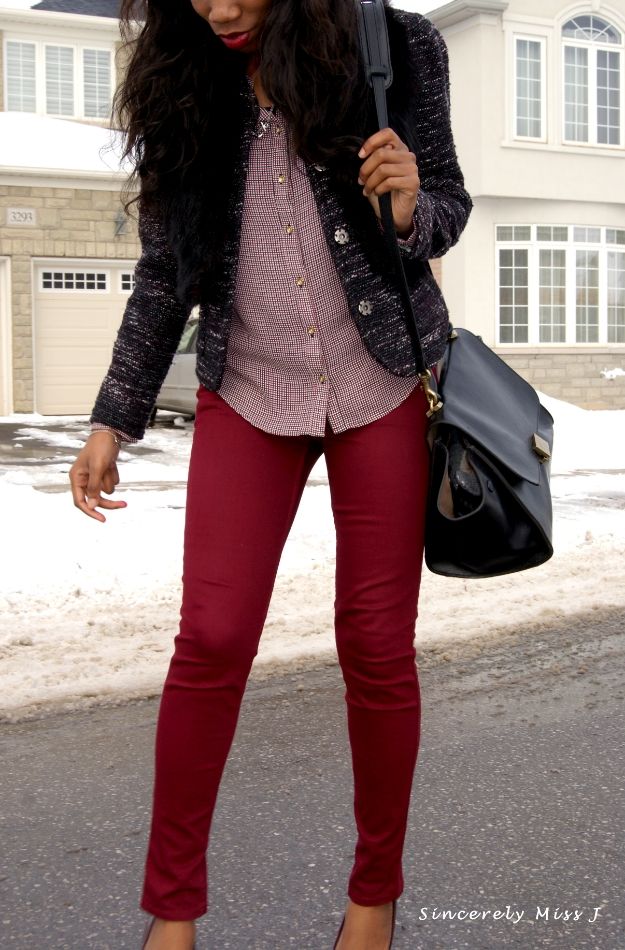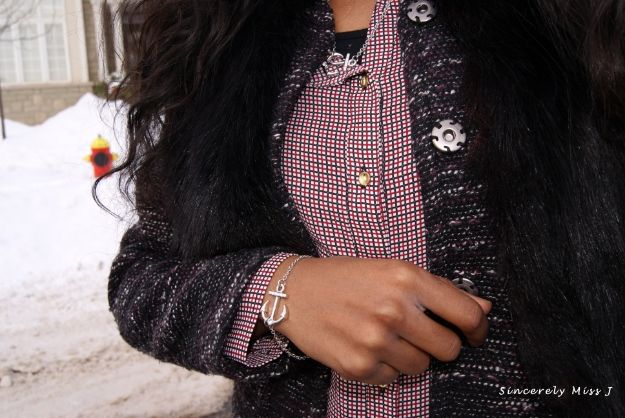 Please check out the other participants of Thrift Style Thursday and see how they rocked faux fur:
Spoolish // Being Zhenya // Sandpaper Kisses // Buttonsandbirdcages // The two cent chick //
Alligatortoe // Snippetswithalex
Outfit Information
Faux fur vest: Thrifted
Anchor necklace and bracelet: c/o Joseph Nogucci (see here)
Blazer: c/o Smart Set
Blouse: c/o Smart Set
Colored Jeans: Guess (old)
Heels: Thrifted
Bag: Kijiji