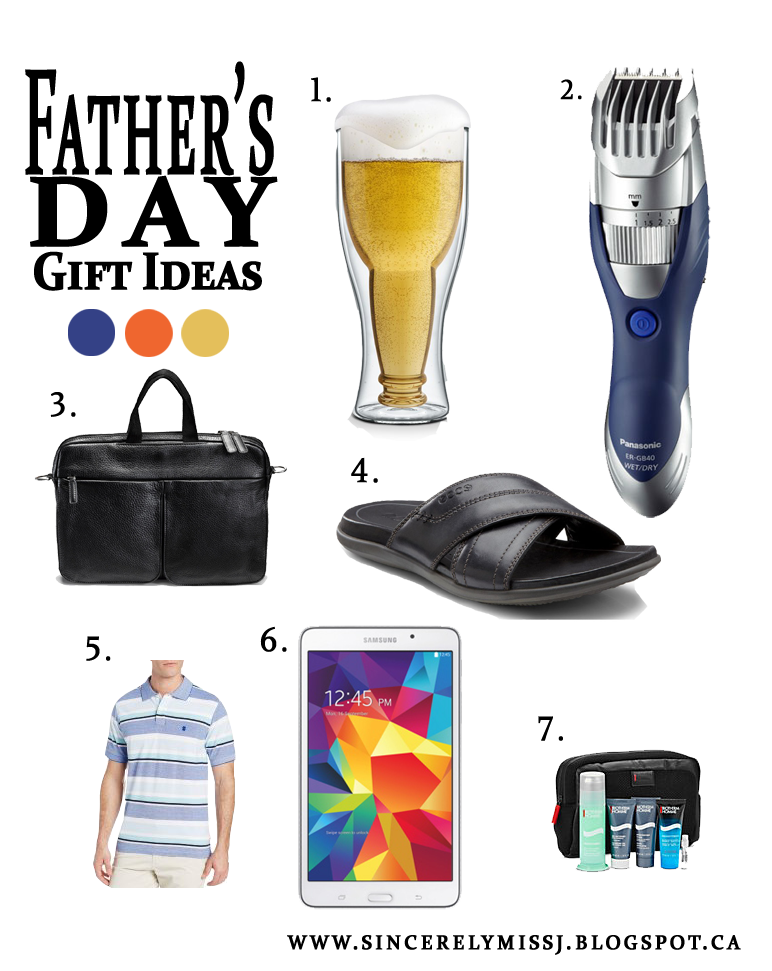 1. Bottoms Up Beer Glass // 2. PANASONIC Rechargeable beard trimmer // 3. ECCO Small Laptop Bag // 4. ECCO Chander Slide // 5. IZOD Men's Polo Shirt // 6. Samsung 7″ 8GB Galaxy Tab 4 Tablet // 7. BIOTHERM Homme Aquapower Starter Kit
Father's Day is quickly approaching and if your anything like me your still scratching your head wondering what to get for your father or any other special gentlemen in your life. If your dad is anything like mine, then this process should be fairly easy.All my dad needs is a cold refreshing beverage, a tv, and silence as he watches the 2014 FIFA World Cup. In a perfect world my siblings and I would be flying him to Brazil to watch it live, however, that's not possible so we will treat him to an awesome day.
If your still in need of some Father's Day gift ideas, above are a few last minute gifts to help put a smile on your dad' s face this Father's Day.
Until Next time,
Sincerely Miss J
What are you getting your dad this Father's Day?
Let's Stay Connected
Google + // Twitter // Instagram