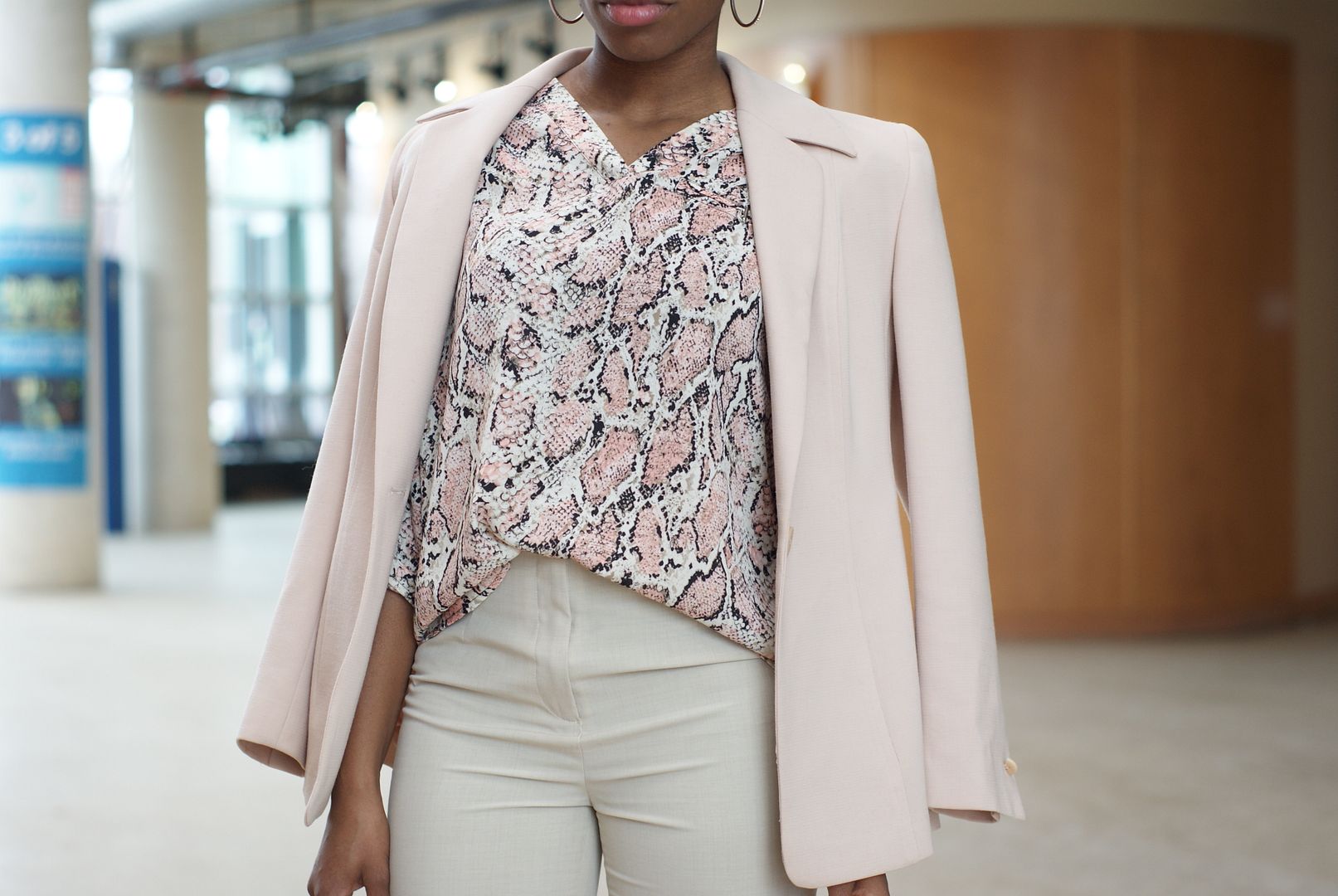 I don't really watch television, but I have watched a few episodes of the show "Scandal". The fashion has undeniably become a crucial part of the show, and displays corporate fashion at it's best. When I put together this outfit it reminded me of what I could see the main character, Olivia Pope wearing on the show. She proves that trousers can be just as sexy as dresses or skirts, while still remaining professional.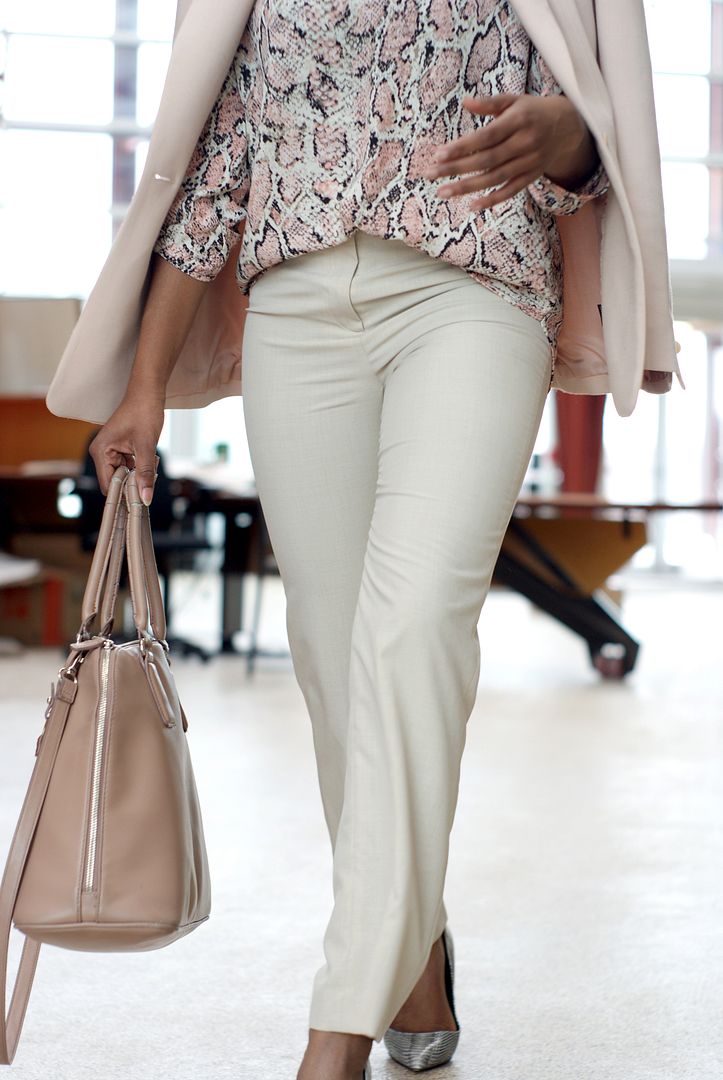 I have been slacking on the fashion 9-5 section. Lately, I have been trapped in a rut of throwing on a black or white shirt and black pants. My outfit combinations have been uninspiring. So, I have decided to ditch the dark colors and embrace the beauty of patterns and light neutrals.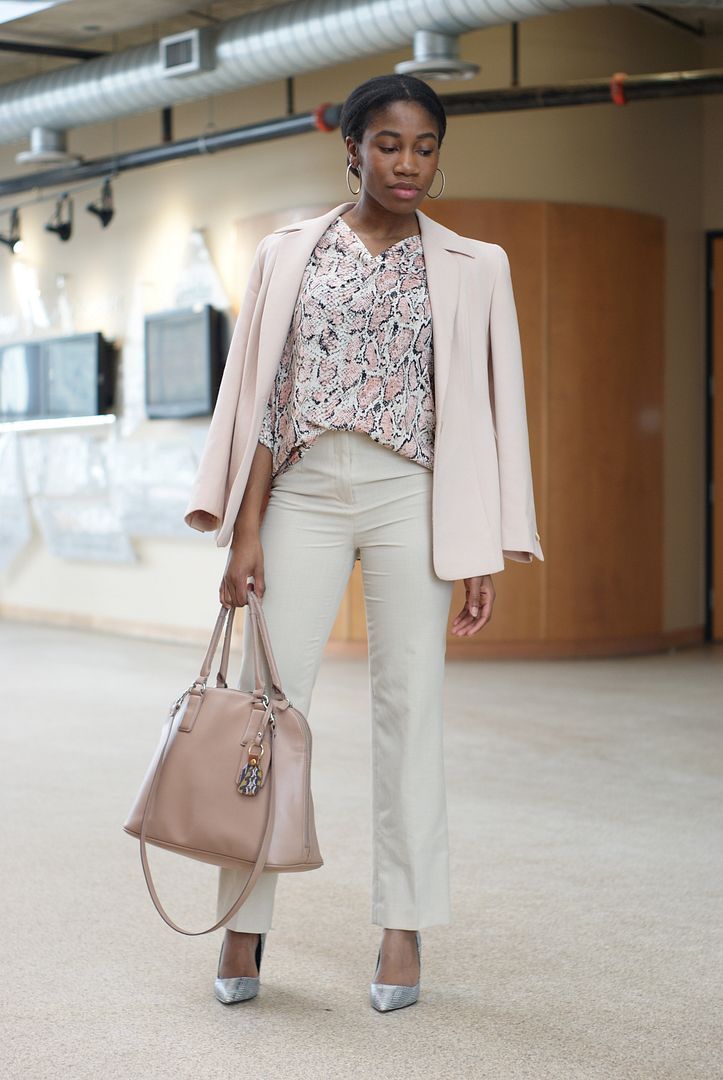 Photos by: Clover D
I decided to pair a blush snake print patterned blouse with a blush blazer, and cream trousers.
Hope you enjoyed the outfit
Until Next Time
Sincerely Miss J
Outfit Information:
Blazer: thrifted// Blouse: Dynamite, here // Trousers: Thrifted // Shoes: Aldo// Bag: c/o Express Clothing
Stay Connected
Google + // Twitter // Instagram