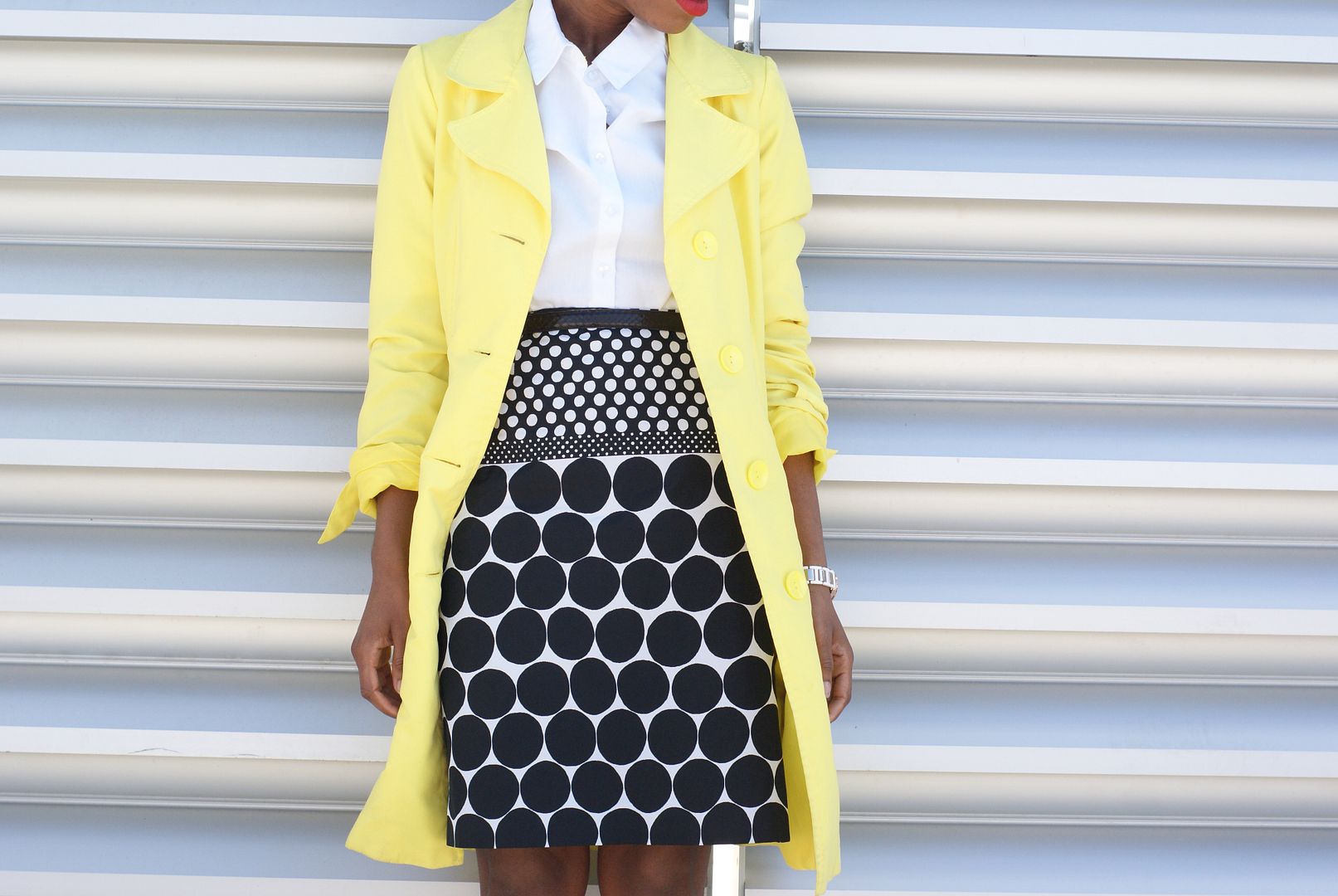 I have not been able to do a "fashion 9-5" post in awhile. However, today I'm giving my business causal wearing ladies some fun inspiration with colour and polka dots.
Did you ever imagine that combining a polka dot skirt and a bright yellow trench coat, would actually look this chic and be appropriate for the workplace? I didn't until now.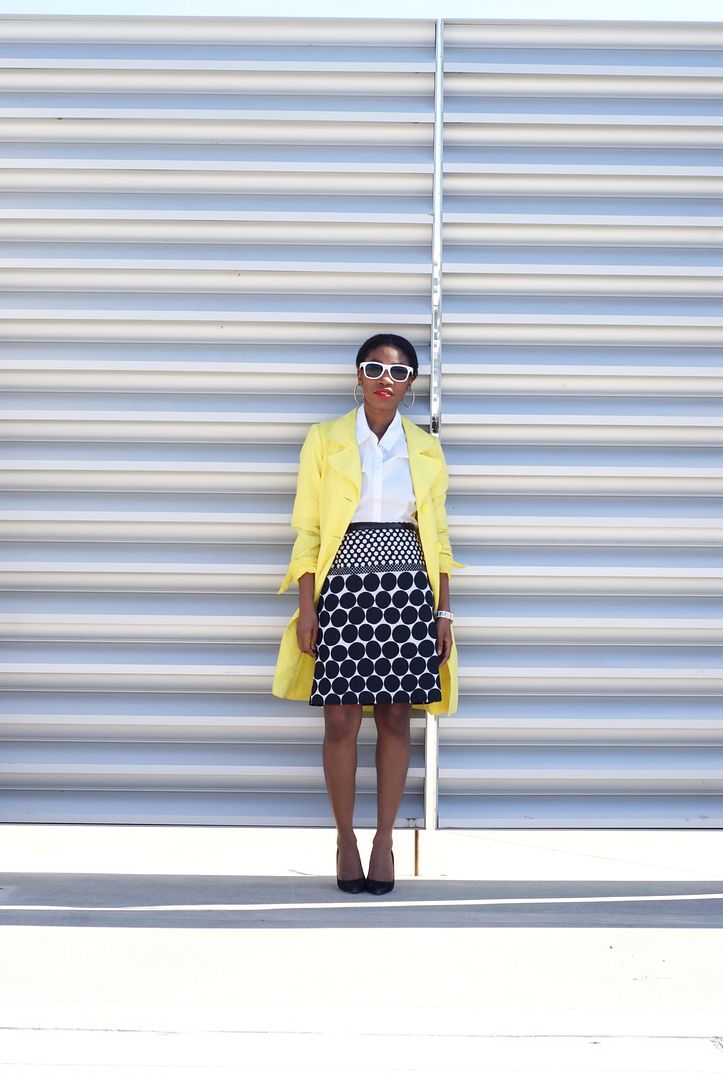 All the items used to create this hip office look were already sitting in my closet but I never thought to put them together.
The highlight of the outfit was this yellow trench coat that I purchased at Hudson's Bay some time ago. Initially, I was really unsure if I would actually wear it, and it seemed very impractical at the time. However, the bright yellow colour made me smile every time I passed the rack and I had to buy it for that purpose.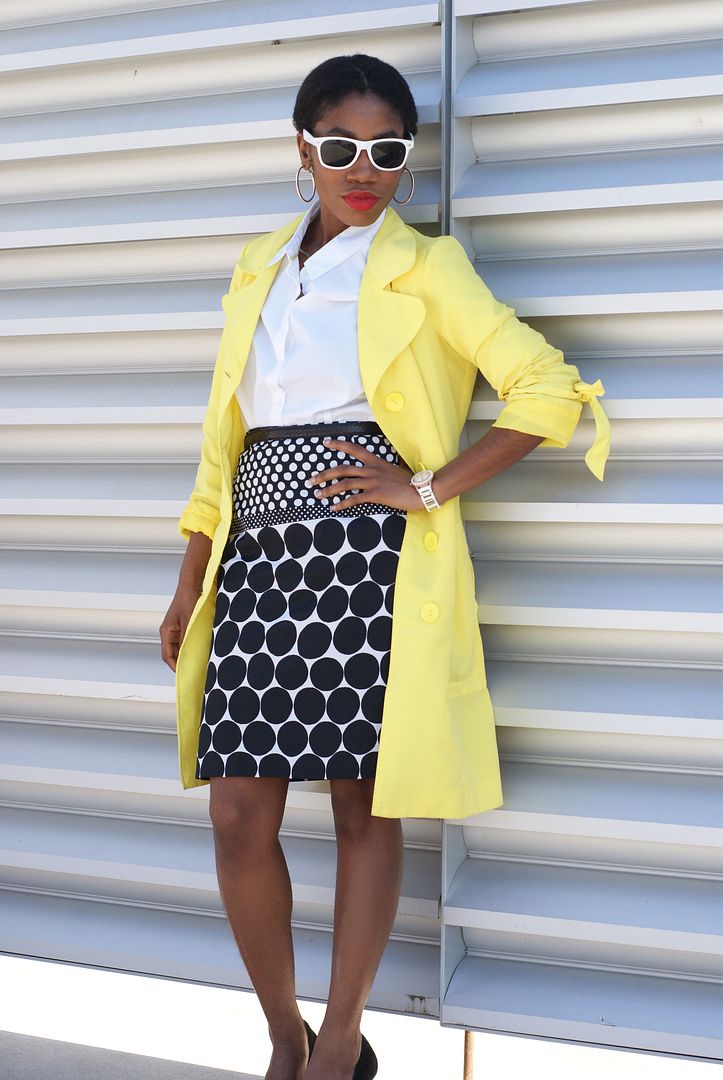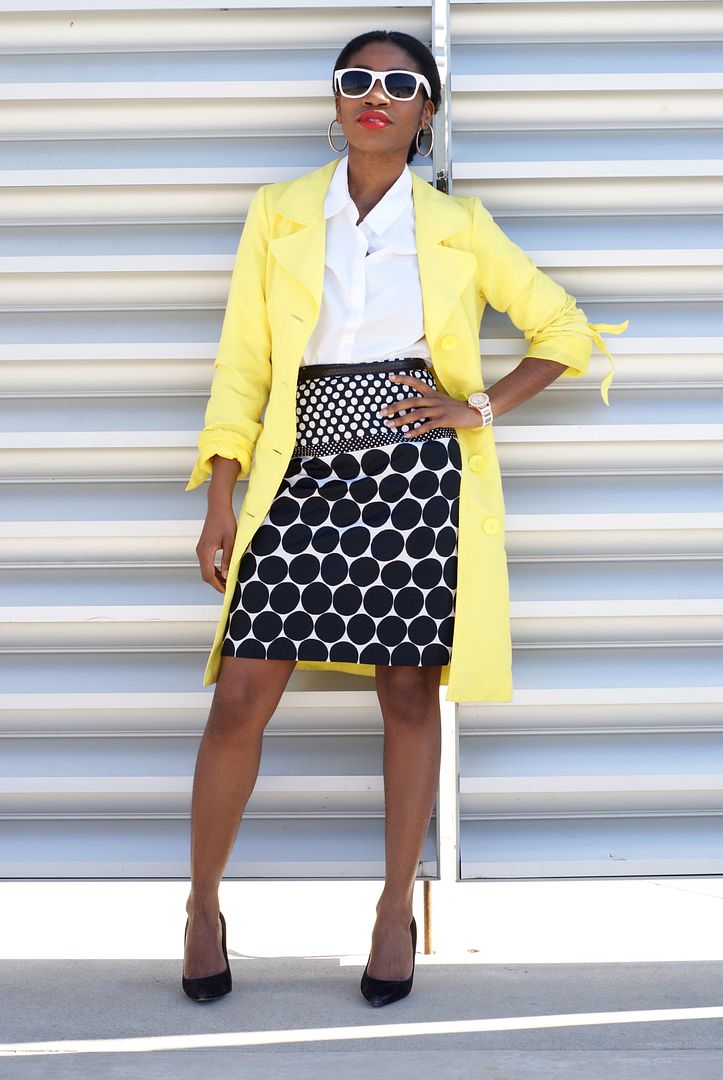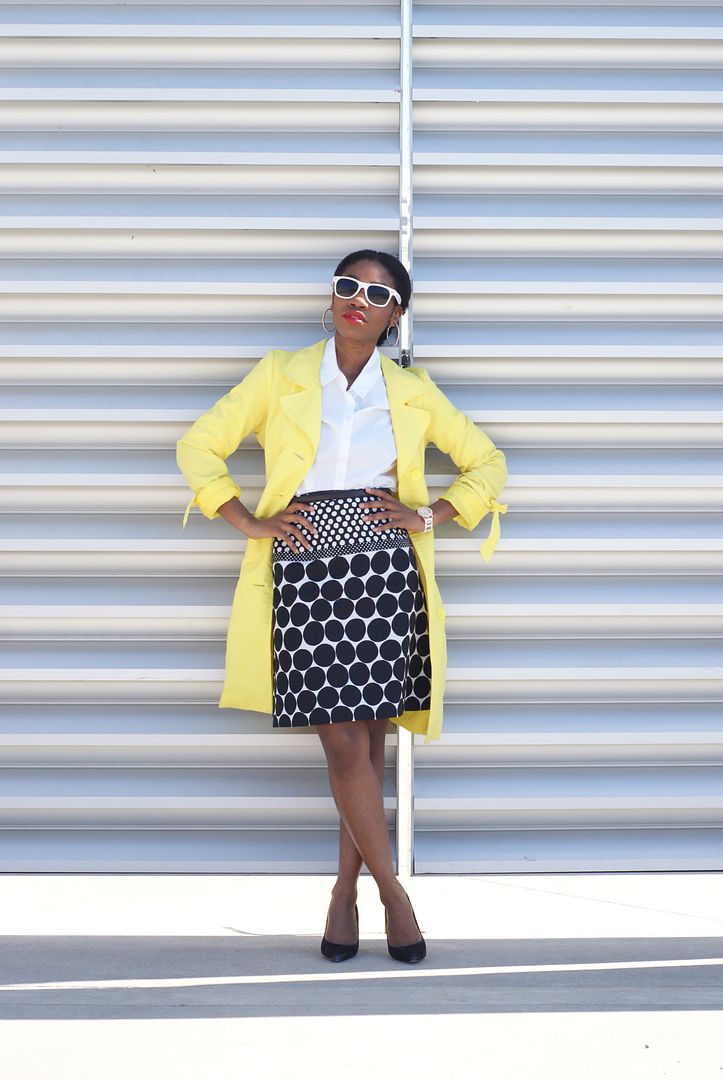 Photos by Clover D
I then paired the trench coat with this monochromatic polka dot skirt that I found at the thrift store, and a pair of black heels.
So don't be afraid to ditch some of those dark or neutral colours and wear something bright.
I hope you liked the post
Until Next Time
Sincerely Miss J
How would you style a yellow trench coat or a polka dot skirt?
Outfit Information: The bay (old) similar here // White Shirt: Reitman's // Skirt: Thrifted // Heels: Thrifted// Sunglasses: Gift // Watch: Chinatown Vendor
Stay connected
Google + // Twitter // Instagram