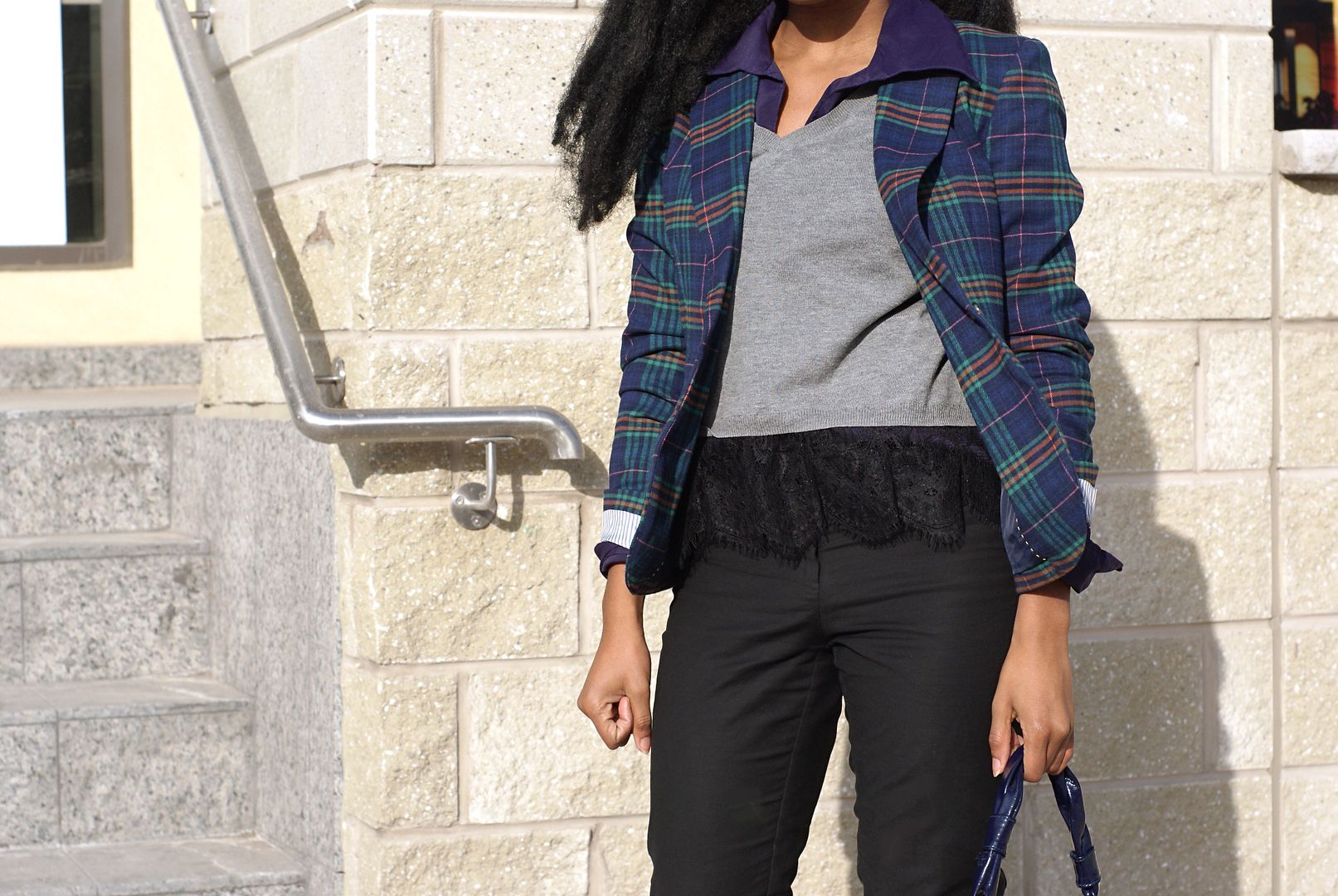 The other day I had an epiphany while getting ready to head out the door for my current clinical placement for school. For years I have never had to dress up for a 9-5 type of job as I have never had one. My field of work requires me to wear uniforms and I predominantly work shift work. Now, I have to rack my brain constantly on what is considered too dressy, too flashy, but still allows me to utilize my closet and show my personality in a business causal work environment.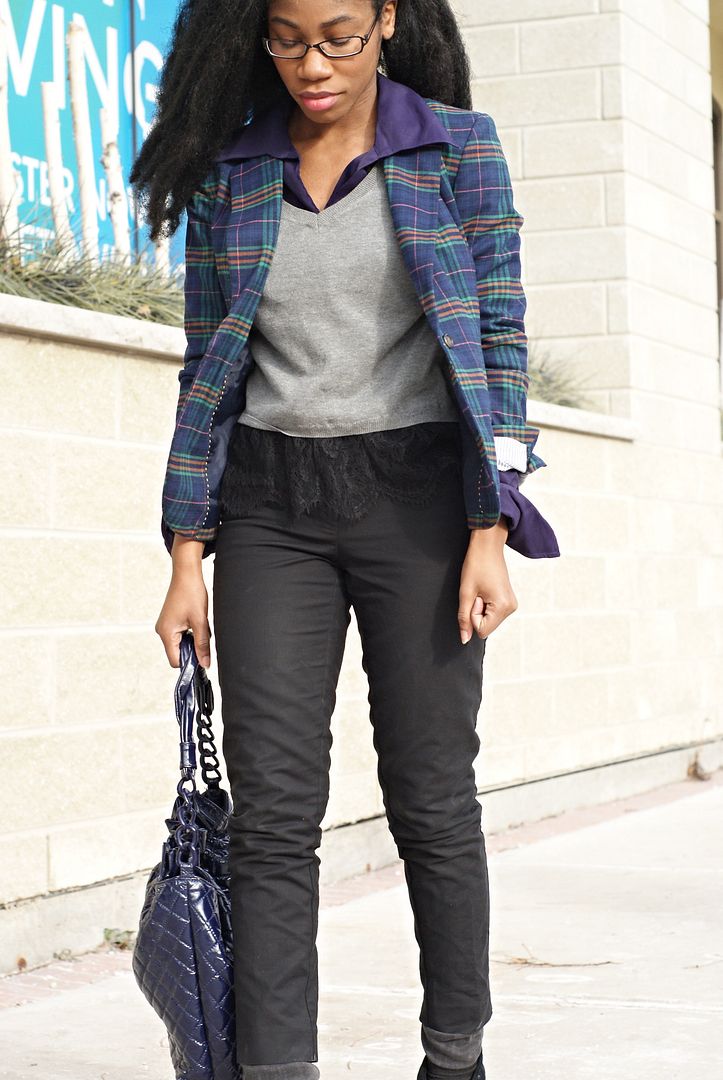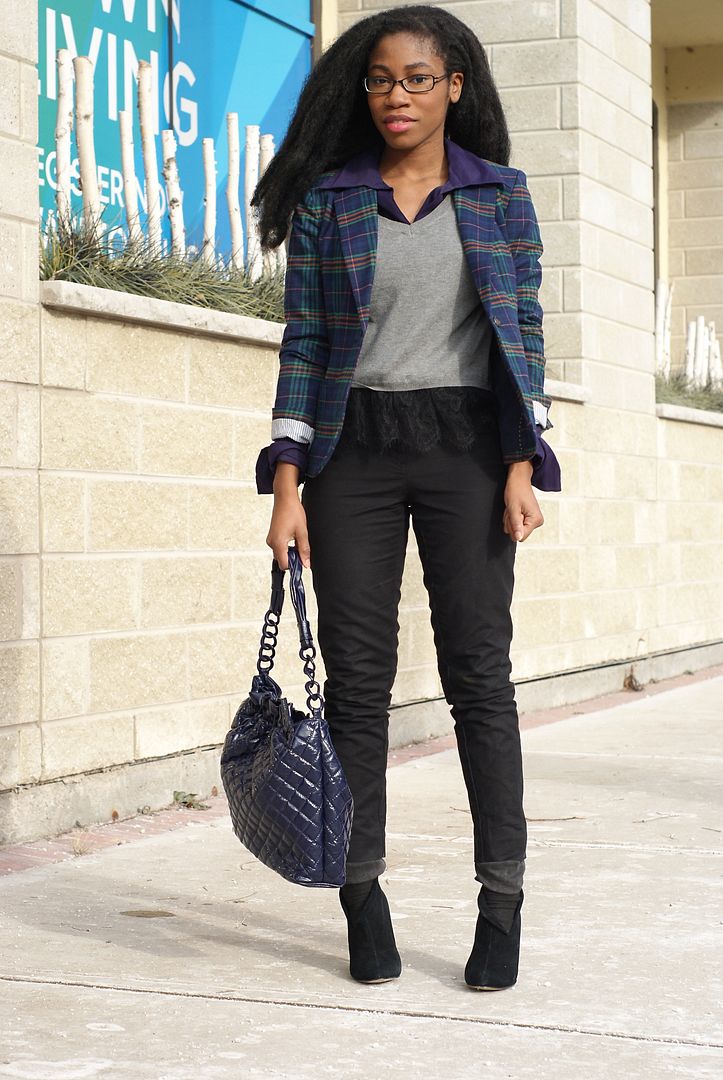 Many of you probably have this same problem, hence why I have decided to add a new section to the blog called "fashion 9-5". Whether you're a teacher, work in an office, or anyone who works in a business causal environment this new section may be for you. I will be styling more business wear and sharing more of my daily business causal looks on the blog.
Today I am restyling this plaid Target blazer I wore in a previous post. The great thing about this blazer is that the subtle pattern makes it appropriate to wear in most corporate/ professional environments but still makes a bold statement.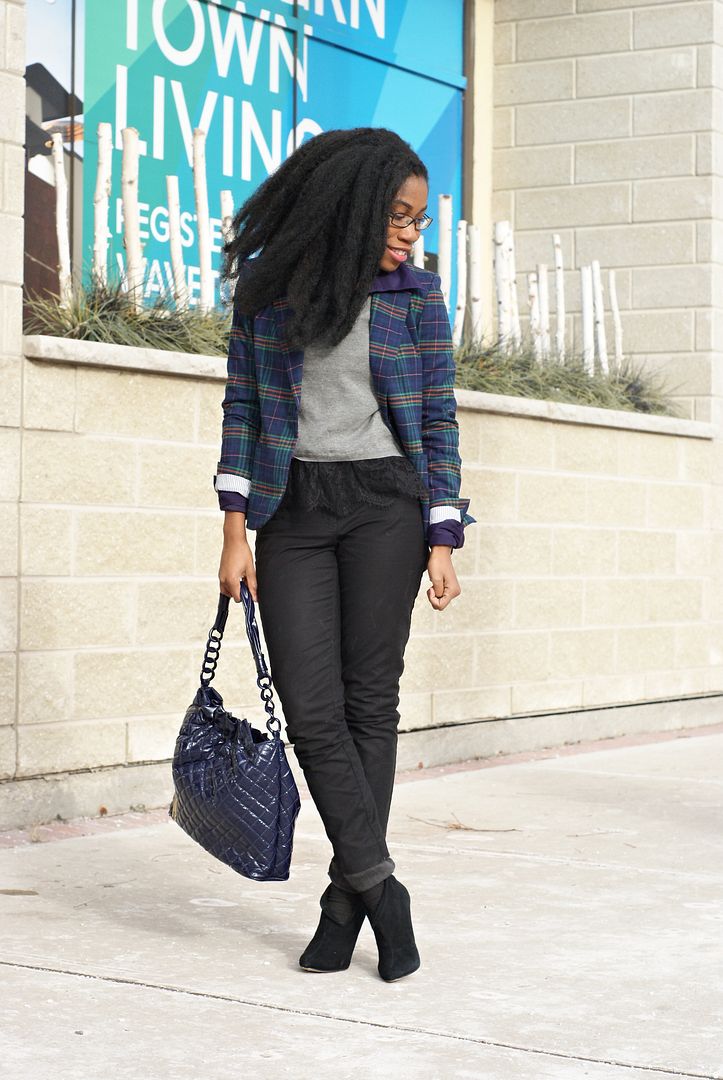 Photos by Clover D
Hope you enjoyed the post
Until Next time,
Sincerely Miss J
Outfit Information: Shirt: Fair Weather (old) // Sweater: Smart Set // Blazer: Target (here) // Pants: Thrifted // Ankle booties: Thrifted // Bag: Marciano (old)
Stay connected
Google + // Twitter // Instagram