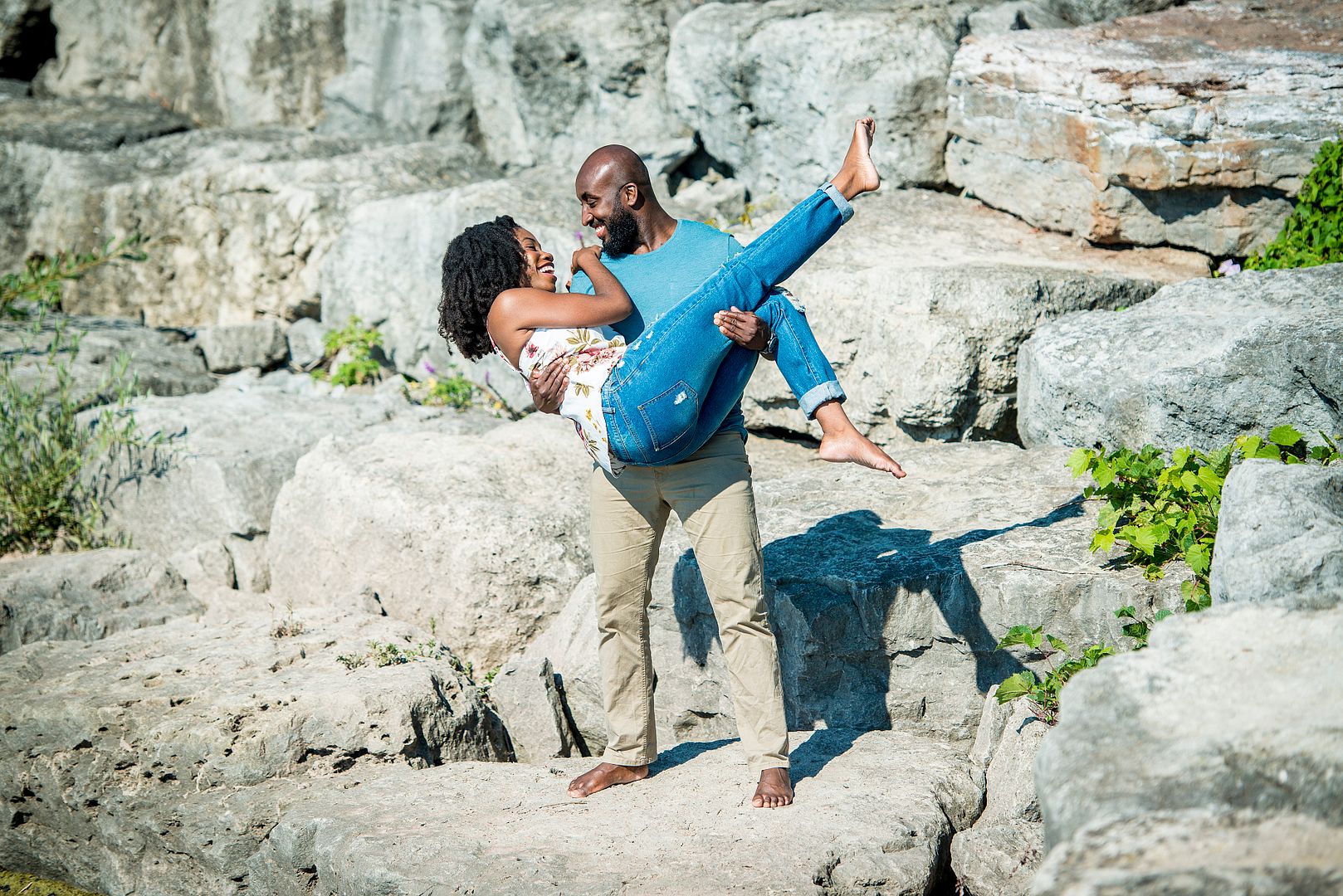 Photo by Captured Moments Photography
I rarely talk about my personal life on the blog, I usual keep it strictly business by posting all things beauty, lifestyle, fashion and styling. However, I've been asked frequently about sharing some personal life updates, especially some details about my engagement to my partner Ben. What I have never done or really felt comfortable talking about was my love life on this blog until now.
He proposed to me in a rose garden. It was ironic because I initially suggested that we go there because I wanted to show him the beautiful area and scope out the location for a future post. We walked, talked and giggled. I got off the bench to take pictures of the flowers and turned around to find him on his knees. I thought he was fooling around like he usually does until he opened the little box that he was holding in his hand. I was so overwhelmed and in a panic that I ran off to catch my breath. I ran but didn't get too far before I realized that it was really happening. He got up and followed closely in anticipation of my answer although I'm sure he was confident in what my answer would be as he laughed hysterically. I was glad there were no cameras around because it was quite funny in hindsight.
Why was I so shocked? I never thought I would find that one person that could understand me fully until now. For more than two years I had no prospects and if you told me that I would be engaged today, I would have probably laughed in your face. Love had eluded me for so long that I got use to being alone.
The moral of the story is never lose confidence in love and be open to God's blessings. It doesn't always come on your time. I realized that love came at the perfect timing for me, and will come at different times for everyone. It is never too late but in the meantime take time to improve yourself for you. Don't give up on love and don't compromise your principles. You're worth waiting for and the person you will end up with will be worth waiting for as well.
Hope you enjoyed the post
Until Next Time
Sincerely Miss J
What are your thoughts on the subject?
Stay connected and follow me on social media
Google + // Twitter // Instagram